These Are 5 Most Magnificent Celebrities Mansions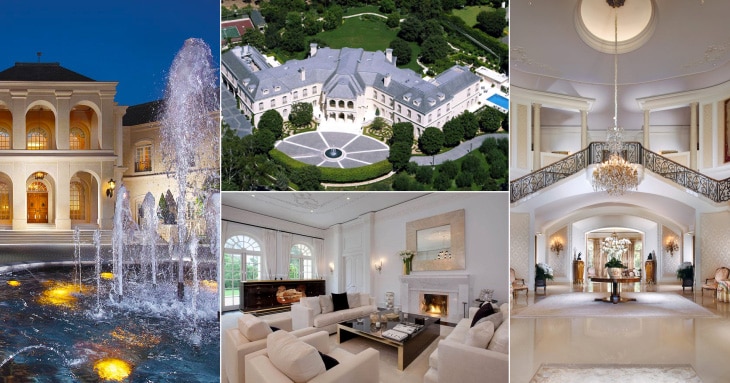 Everyone must have dreamed to own a gorgeous and also lavish mansion for their own lifestyle. Usually, people with buck loads of money would able to afford these types of mansions. One of the social categories that have a lot of money and could buy this kind of mansion would-be celebrities.
These are the 5 most stunning celebrities mansions:
1) Kendall Jenner
Kendall Jenner has bought this mansion that is located in West Hollywood in the year 2016. This particular mansion is worth RM26.8 million and before Kendall Jenner, it was owned by fellow celebs that are Emily Blunt and John Krasinski. This mansion has 6 bedrooms, 5 bathrooms, and also a pool. This is definitely a mansion that suits the highest-paid supermodel very well.
2) Adele
Back in the year of 2016, Adele has bought a house in the area of Beverly Hills. This exclusive gated community is the same community as Jennifer Lawrence, Ashton Kutcher, Mila Kunis, Cameron Diaz, and also Nicole Richie. Adele paid for RM39.3 million for this residency and this mansion has 4 bedrooms, 6 bathrooms, a pool, a treehouse, and an outdoor train set. It is such a classy and casual house for the singer.
3) Donald Trump
This mansion belongs to President Donald Trump. Even though he is currently living at the White House, he used to own this beachfront mansion called the Chateau Des Palmiers that is located on the Caribbean island of St. Martin. In the year of 2017, this huge mansion was listed with the cost of RM69.9 million, and this mansion also contains 9 bedrooms, two pools, and tennis courts. A very beautiful mansion to enjoy the view of the beach.
4) Kim Kardashian And Kanye West
Both Kim Kardashian and also Kanye West are kind of extra people. They love to live an extravagant life. They bought this mansion with a price of RM82.7 million and it is located in Hidden Hills, California. This particular mansion includes vineyards, two pools, and a "1,050-square-foot entertainment pavilion. Despite having this huge property, the couple decided to buy the house next door and eventually expanding their property to 4.5 acres.
5) Gianni Versace
This mansion was bought by Gianni Versace in the year of 1992 and he spent money worth RM132.2 million to renovate the property to be the kind that he likes and loves. To this day, this particular mansion still looks swanky. After the infamous incident where the well-known fashion designer was murdered in 1997, the Miami Beach mansion turned into a super luxurious boutique hotel called Villa Casa Casuarina.
Sources: Cosmopolitan.
Penang Asam Laksa Ranked Top 7th Spot On The World's Best 50 Foods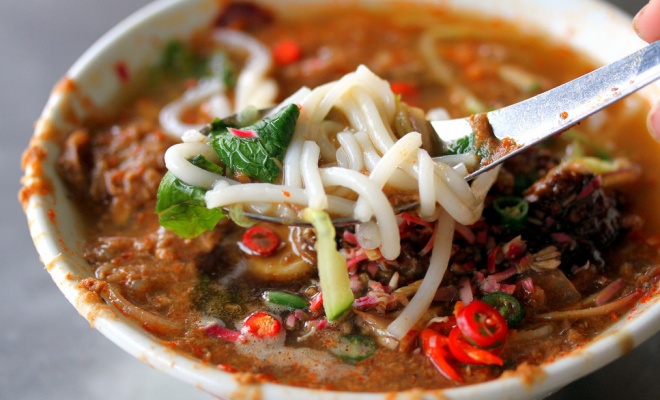 The most popular Malaysian local favorite food, Penang Asam Laksa has put the place as the world's best food list by CNN.
More surprisingly, this dish also managed to beat the traditional Thai dish, Tom Yam.
Here are CNN World's Best Foods. Top10:
Is your favorite food listed?
1. Massaman curry, Thailand

2. Neapolitan pizza, Italy

3. Chocolate, Mexico

4. Sushi, Japan

5. Peking duck, China

6. Hamburger, Germany

7. Asam Laksa Penang, Malaysia

8. Tom yam goong, Thailand

9. Ice cream, global

10. Chicken Muamba, Gabon
Sources: CNN Travel
Starbucks Pumpkin Spice Latte Coming Back, Last Year Sold Out Within 48 Hours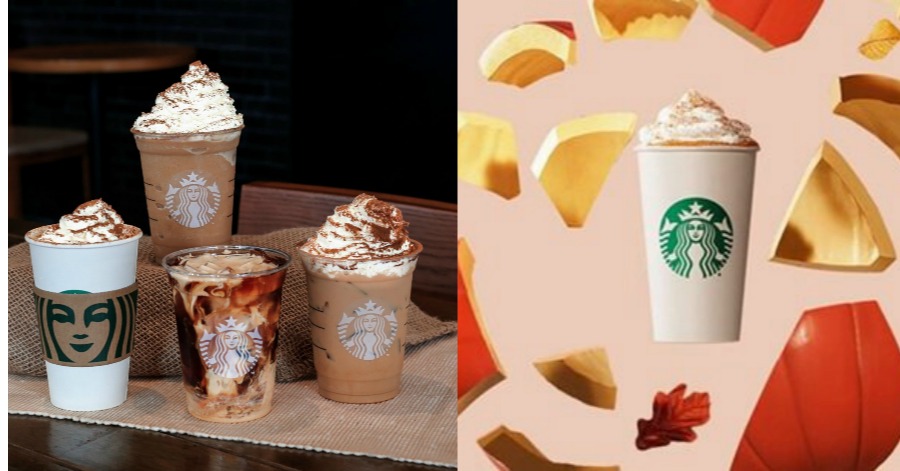 The popular Starbucks Pumpkin Spice Latte has returned to its fans starting yesterday. Last year, this drink was sold in just 48 hours.
This year, Starbucks Malaysia returns the Pumpkin Spice Latte menu as well as two new variations; Pumpkin Spice Cream Cold Brew and Pumpkin Spice Nitro Cold Brew. However, this drink is only available for a limited time.
The long-awaited Pumpkin Spice Latte is back with a new friend! Indulge in our Pumpkin Spice Cream Cold Brew for that creamy pu-mmm-pkin bliss you can't say no to! 🤤

p/s: Also available for Starbucks Delivery on GrabFood and Foodpanda 😉#PumpkinSeason #ClassicsRecrafted pic.twitter.com/IWdsIkvZFu

— Starbucks Malaysia (@StarbucksMY) October 29, 2020
Sources: Starbucks Malaysia
Top Five Currently Airing K-Drama To Watch This Month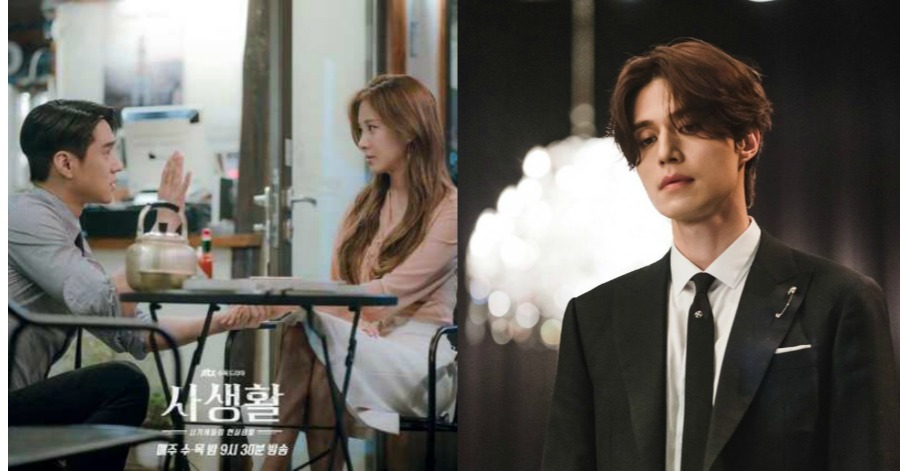 It is almost the end of October and many K-Drama has started airing in Korea as well as in Malaysia. For K-Drama fans and maybe you who are new to addicted want to watch, we want to share interesting ongoing drama for you.
These are 5 ongoing dramas that are personally interesting to watch especially during this 'lockdown' period.
1.Start Up
Start-Up is about a woman (Suzy) who strives to achieve her dream by starting her own startup company in the heart of Silicon Valley Korea and a man (Nam Joo Hyuk) who struggles with her company. Are they able to develop the company and achieve their dreams?
2. Private Lives
Private Lives tells the life of a fraudster who falsifies his information and data. A swindler (Seohyun) who inadvertently opposes a large company with the help of a team leader (Go Kyung Pyo) to bring down the company.
3. Tale of the Nine Tailed
Starring Lee Dong-Wook, Jo Bo-Ah, and Kim Beom. This fantasy drama series tells the story of Gumiho or the nine-tailed fox played by Lee Dong-Wook who comes and wants to adapt to the city. He is often chased by a woman who is also a producer on a television station starring Jo Bo-Ah. Destiny finds the two of them back and what do you think the ending will be?
4. Do Do Sol Sol La La Sol
Do Do Sol Sol La La Sol is a story about a romance between an oppressed pianist (Go Ara) and a mysterious part-time worker (Lee Jae Wook). Will they be together eventually?
5. The Spies Who Loved Me
The Spies Who Loved Me is an intriguing and romantic drama between three people who have many secrets. A wedding planner (Yoo In Na) divorces her husband (Eric) who does not realize she is actually a secret agent. Then, he married an industrial spy (Im Joo Hwan).
Which one do you want to watch first? It's very difficult, look at all the reasons why the day is shown differently. Enjoy watching!
Sources: Start Up, Private Lives, Tale of the Nine Tailed, Do Do Sol Sol La La Sol, The Spies Who Loved Me