Sneeze is something that every human being does involuntarily. We cannot completely control when we sneeze or even how we sneeze. It is indeed an important function that needs to be done by the human body.
Sneezing is actually a response that the body produce when there is something irritating or even tickling on the area of the inside of the nose. Simply said, sneezing is like a sudden and powerful expulsion of air. Based on the researches done, the air exiting our body when sneezing is at a rate of 100 miles per hour.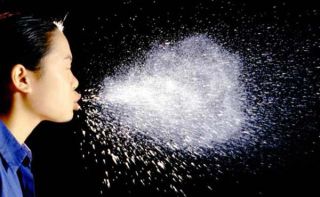 When we sneeze, the body is trying to get rid of unwelcome parties from your very own nasal passages. The facts stated that sneezing could get rid the amount of about 100,000 germs. There are some usual causes for us to sneeze:
allergies (pollen or dander).
cold air.
dust.
dry air.
spices (pepper, coriander, cumin).
air pollution.
One of the most dangerous action that probably most of the human being in this world ever done is to hold their sneeze. Holding our sneeze can bring more negative consequences for human body in the inside and even outside. That is why it is so crucial for us to not hold our sneeze. ITS DANGEROUS!!! Physical injury it will costs:
hearing loss (middle and inner ear damage).
ruptured eardrum.
diaphragm injury.
weakened or ruptured blood vessels in your brain.
ruptured blood vessels in your eyes.
Sources: Healthline.