Tokyo Disneyland Announce New Attractions, Include Beauty and the Beast Castle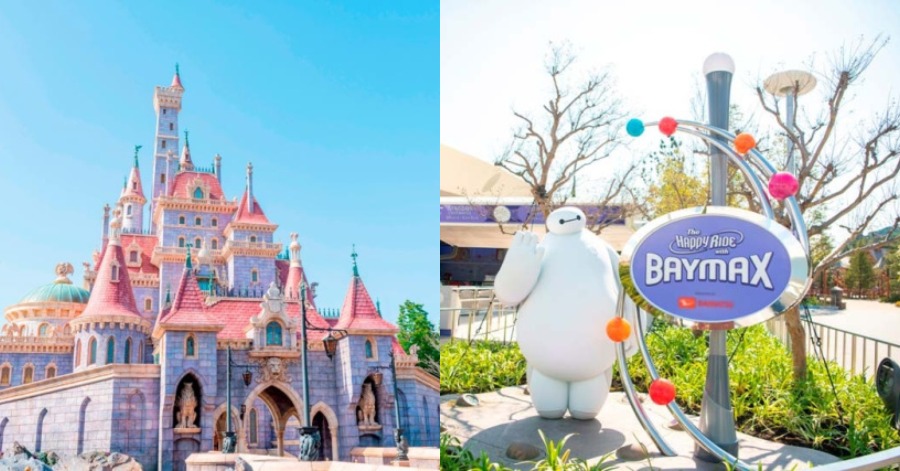 Disneyland has been everyone's favorite since its first opening in California in 1955. Since then, Disneyland becomes a place where "dreams come true" for all visitors.
The popularity of Disneyland has gained lead to more opening of theme parks all over the world. People enjoy being surrounded by magical and fantasies.
Recently, Tokyo Disneyland announced its largest expansion in the history of the park which will surely bring excitement to the visitors. It will open a 47,000 square meter area which will be the location of its new attractions at the park.
New attractions at Tokyo Disneyland were added in Fantasyland, Tomorrowland, and Toontown sections of the park. These attractions will be opened to visitors on 28 September.
The Beauty and the Beast castle will provide the guests with a ride to the places that were introduced in the animation. The guests can also enjoy the Baymax's Happy Ride with the lovable robot caretaker from Big Hero 6. Another attraction is Minnie's Style Studio where the guests can have a variety of new experiences.
After the reopening of the park last July, the park had been following strict rules for all visitors. This is needed as part of the park's safety measure to curb the spread of the virus.  The park will limit the number of people using the new facilities and visitors' safety will be its highest priority.
Source: soranews24.com
Temenggor Lake Reopens For Business Friday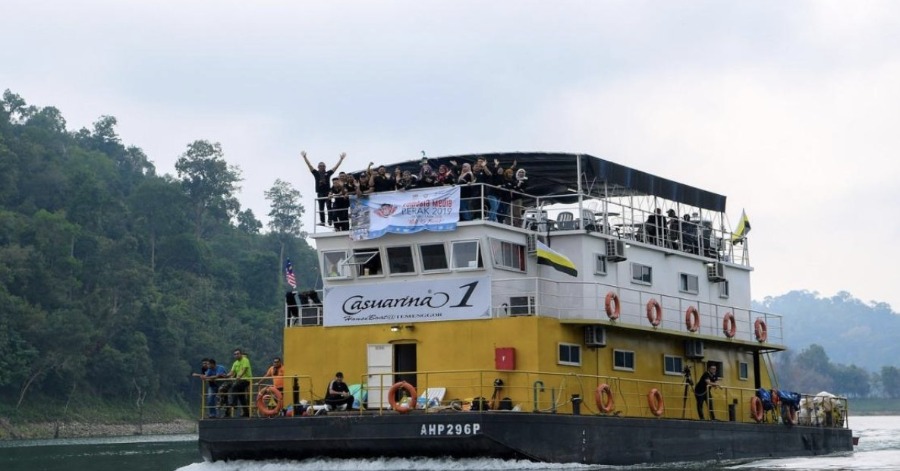 IPOH, Oct 8  — After 19 months of closure due to the COVID-19 pandemic, tourism activities in Temenggor Lake, Gerik, located some 170 kilometres away from here, have finally reopened today.
Tourism Perak Management Berhad, in a statement, said the reopening of the sector would bring a ray of hope to houseboat operators and indirectly help to boost the economy of the local community.
However, it said the relaxation for tourism activities is subject to several conditions that need to be adhered to by houseboat operators, in addition to the standard operating procedures (SOP) stipulated by the National Security Council.
"Among the requirement is that any houseboat operators who wanted to resume operation need to register with the Hulu Perak District and Land Office and the Fisheries Department," the statement read.
It added that disinfection and sanitation works should be carried out three times a day during operation hours, especially at public areas such as surau, restrooms, storeroom and counters, and all quarters are required to observe other SOPs including physical distance and wearing face masks during activities.
According to Tourism Perak Management Berhad, overnight stays in houseboats were also allowed for three days and two nights, provided that the boat is within the area of the Royal Belum State Park.
"The maximum number of passengers in a boat, including the helmsman, should not exceed 50 per cent of the original capacity and only individuals aged 18 to 60 are allowed to participate in the activities," it said.
Meanwhile, it said visitors and tourism product operators who wish to enter the Royal Belum State Park are required to follow the SOP set by the Perak State Parks Corporation including no overnight stays for fishing activities and to only accept visitors from Perak.
"Operators and visitors who have been fully vaccinated are required to present their COVID-19 vaccination certificate and permit application forms.
"The boat passenger capacity is 50 per cent of the original capacity while visits to the Orang Asli villages are not allowed," it said, adding that the SOP was subject to changes announced by the government.
Sources: BERNAMA
(Video) One of The Best R&R Ever Built, This Is 'R&R Tapah' In Perak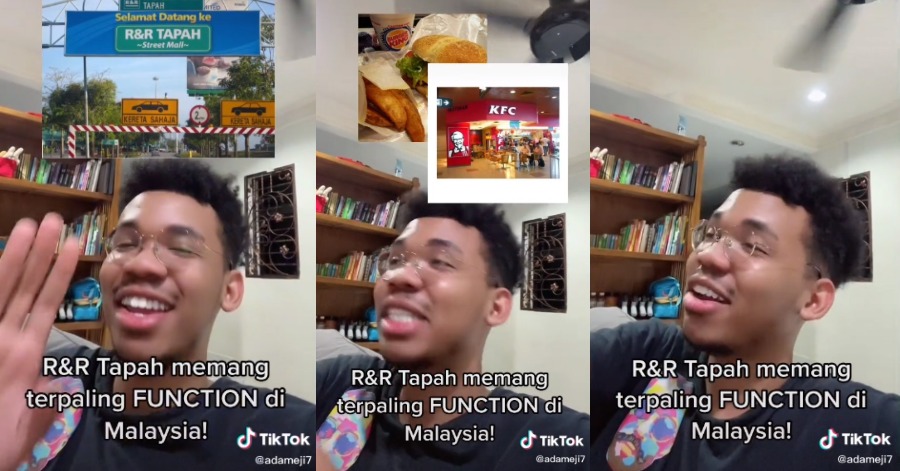 Day by day, the population of fully vaccinated people here in Malaysia is getting higher and higher. When the number increases, the probability for us Malaysians to finally travel across the state would also be higher. Talking about traveling across the states, one important thing that would be in everybody's mind would always be the R&R area.
This is because everyone would feel really glad and relieve to be taking some time for them to have a little rest after a long drive. For those who might not know, one of the most underrated R&R would be R&R Tapah that is located in Perak. Those who are traveling to the North would always take their time to visit R&R Tapah for some relaxation.
It is indeed the biggest stop to rest and also to eat some food so that you could be energized for the rest of the journey. Other than that, the restroom is also big and clean. There is actually a lot of restaurant, fruit, snacks and fast food kiosks available. Famous fast-food restaurants such as Burger King, KFC, A&W, and many others. So interesting.
If you are traveling during peak seasons such as school holidays or festive seasons, this R&R will be swarming with people. So, do not be surprised if this particular R&R will once again be full with people after we could travel across the states. Just remember to always abide by the SOP and just take care of yourself and also your family members.
Sources: TikTok Ejiofor Young.
(Video) Delicious 'Roti Benggali' With Lots Of Fillings To Choose In Ampang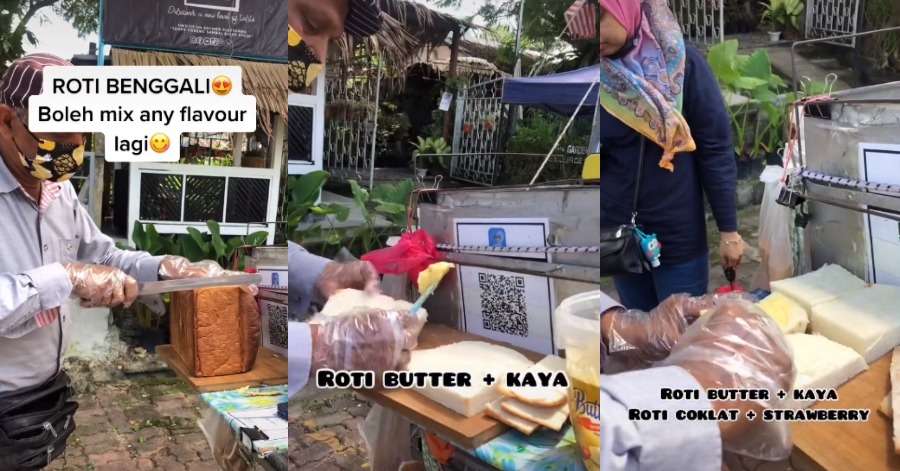 For those who might not know, 'Roti Benggali' is actually a fragrant loaf bread with its own signature golden, crispy crust and also soft, fluffy white crumb, has been a staple for many people in our beloved country that is Malaysia for decades already. According to history, 'Roti Benggali' was introduced to Penang by an Indian Muslim from Madras.
People nowadays are still looking for this particular 'Roti Benggali' because of its amazing and divine taste especially if its are still freshly made. That is what has been shown by this posted video that went viral on TikTok. The video was posted by a TikToker that goes by the name Sabrina Abu Bakar and she shared a famous spot where people can get delicious 'Roti Benggali' with a lots of fillings to chose from. The exact spot that got mentioned is in Ampang.
@sabeyyna21Location : pasar kubur, taman kosas, ampang 😋
As can be seen in the video, there are a lot of different fillings that people can choose from for 'Roti Benggali' made.
Sources: TikTok Sabrina Abu Bakar.