Tom Cruise Next Movie Will Filmed In Real Space With Help From Elon Musk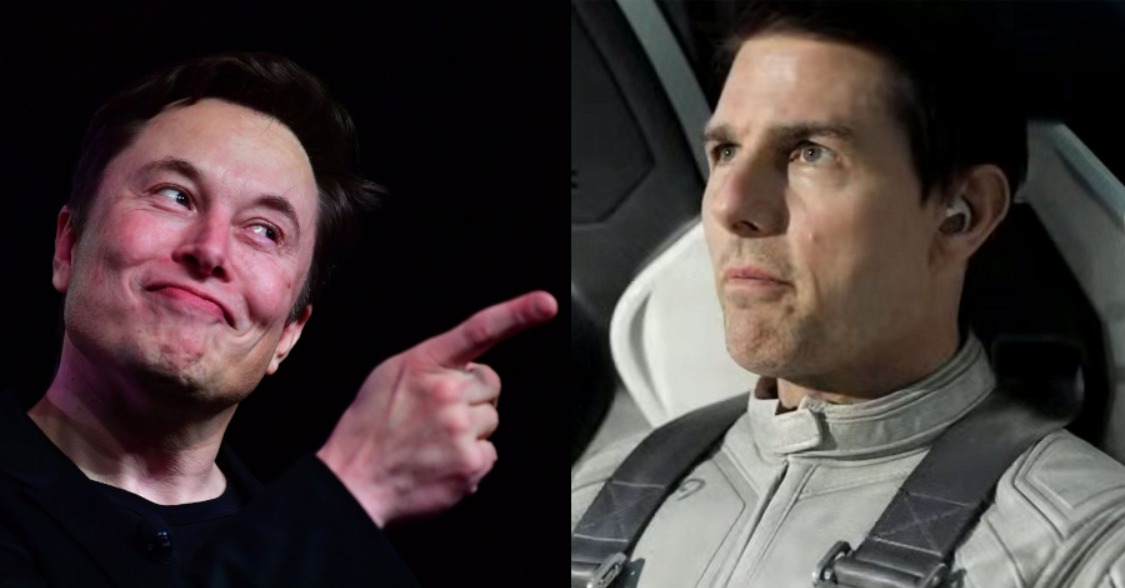 Recently, a tweet by Space Shuttle Almanac's official Twitter account confirmed the project had been greenlighted by all involved parties in which a movie will be shoot in the space starring Tom Cruise.
So its confirmed that @CommanderMLA is flying the @Axiom_Space @SpaceX #CrewDragon tourist mission with Director @DougLiman & Tom Cruise. One seat still to be filled. They are to launch in October, 2021. pic.twitter.com/dn6SLvCOGz

— Space Shuttle Almanac (@ShuttleAlmanac) September 19, 2020
The tweet comes with an image documenting the International Space Station's manifest for the next three years, confirmed that Commander Michael Lopez-Algeria would be piloting the Crew Dragon tourist mission in October 2021.
It said that full-service human spaceflight mission provider Axiom Space and SpaceX are working together in order to ensure the mission goes smoothly, with both Cruise and director Doug liman expected to be on board when the mission launches.
Reported that there is one more seat on the tourist flight need to be filled. it's still unclear who will be taking that the empty seat.
Tom Cruise was in talks with NASA and Musk's aerospace company SpaceX to have the next movie be filmed in the space.
NASA administrator, Jim Bridestine confirmed NASA's involvement through his Twitter account wrote: "NASA is excited to work with @TomCruise on a film aboard the @Space_Station! We need popular media to inspire a new generation of engineers and scientists to make @NASA's ambitious plans a reality."
NASA is excited to work with @TomCruise on a film aboard the @Space_Station! We need popular media to inspire a new generation of engineers and scientists to make @NASA's ambitious plans a reality. pic.twitter.com/CaPwfXtfUv

— Jim Bridenstine (@JimBridenstine) May 5, 2020
Director of the Mission: Impossible films, Christopher McQuarrie, act as story advice and producer for the film, joining Cruise, Liman, and PJ van Sandwijk as producers. Although all other details remain secret from the public, the budget for the film is estimated to be around $200 million.
Source: Unilad
Inspirational Story: Between Wealth And Determination, Meet Tan Sri Syed Azman Syed Ibrahim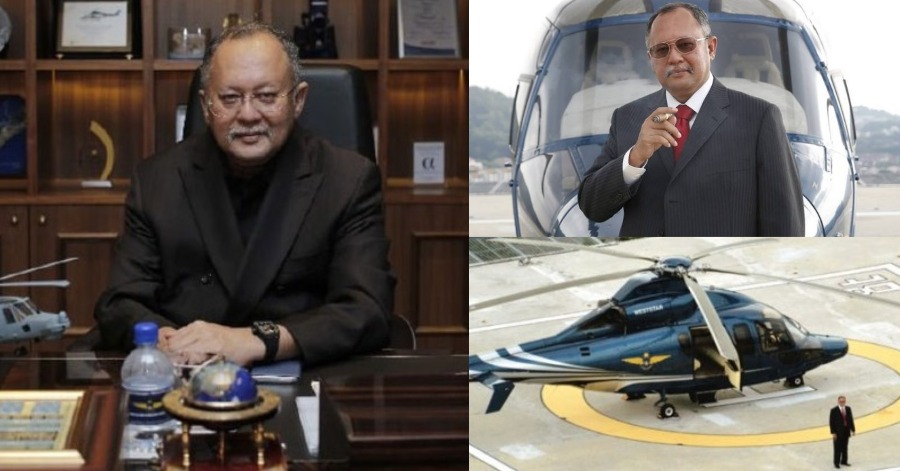 Being rich in life is definitely would be one of the dream goals for many people in this whole wide world. To be able to achieve that, they have to work hard in life so that everything will be worth it in the end. Despite all that, many people said that someone could change if they have become rich. They would turn to someone who is arrogant, stingy, and many other negative descriptions towards them.
Fortunately, there is a whole different story for this particular Malaysian billionaire who is ranked 25th in the Forbes list of 50 richest people in Malaysia. His name is Tan Sri Syed Azman Syed Ibrahim. There is actually a very inspiring story of how this specific native of Sungai Petani, Kedah started his journey before he finally becomes a billionaire. It is so amazing how this former military intelligence officer with the rank of Major and former used car dealer is so high in his fighting spirit in business that he can get to this point.
Based on his story, he and his wife started a used car business right after retiring from the Malaysian Armed Forces (ATM). In the early days of his business, Syed Azman traveled back and forth to London to buy used cars before selling them in Malaysia. At that time he did not have an AP (Approval Permit) but he shared the AP with friends who had the permit.
Over time, he also managed to own an AP from the government and his car business was gaining prominence. Soon the government decided to stop giving open APs and only offer AP franchises. To get the AP franchise, Syed Azman has to be appointed by a foreign car company as a distributor and then the permit is awarded to him.
Luck was on his side when he managed to gain the trust of Honda to appoint him as a distributor of several types of cars in Malaysia. Then Syed Azman got the right to distribute Chevrolet and Suzuki.
Syed Azman once said that he was bored because he spent a lot of time on the road while doing business. Then his friend suggested he buy a helicopter just to travel for his business. So in 2003, he bought a helicopter for the US $ 1.5 million for his daily use. When he did not use the helicopter, he only rented it to those who were interested.
It was then that he realized that the demand for these helicopters was high in Malaysia. Five years later, he managed to secure his first contract to provide helicopter services to bring oil and gas sector workers to the rig. Today, the owner of Weststar who is so humble has more than 40 helicopters, four private jets and he was also awarded a contract worth RM8 billion for oil rig workers to bring it among the richest men in Malaysia.
Although his wealth and assets reached billions of ringgit, Syed Azman declined to say the amount. Now, Syed Azman continues to spread his wings despite the bitter challenges he faces at a time when the world economy is in a state of uncertainty. Just as dozens of his helicopters flew high in the air, so did his spirit and determination.
Sources: Forbes
Don't Believe Fake News About COVID-19 Vaccines – Senior Citizens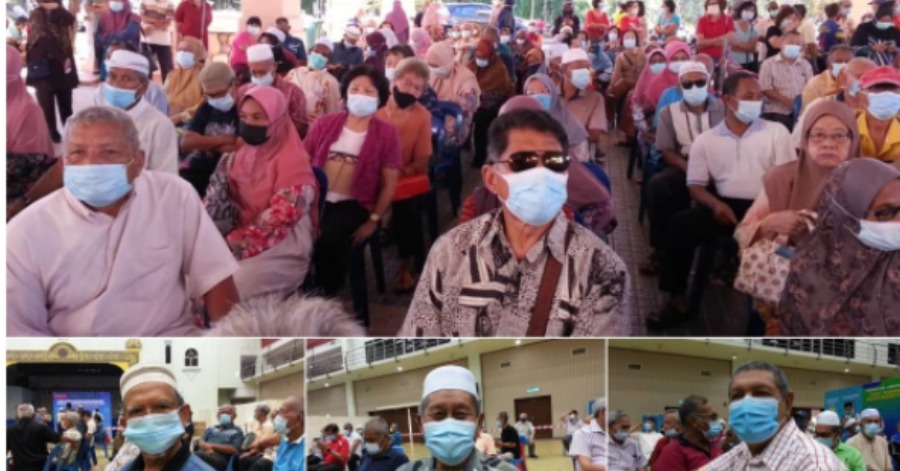 KANGAR, May 11  — Senior citizens who successfully completed two doses of COVID-19 vaccine under the National COVID-19 Immunisation Programme yesterday urged the public to stop worrying about getting vaccinated.
Nearly 1,000 senior citizens who received the vaccine at the Dewan 2020 vaccination centre (PPV) expressed their gratitude for not being easily swayed by the spread of fake news on social media claiming that the second dose of COVID-19 vaccine shot causing complications to the recipients.
The Ministry of Communications and Multimedia (KKMM)'s Quick Response Team's statement described the claims as untrue and advised the public not to disseminate such information which could cause confusion and anxiety among the community.
Meanwhile, one of the vaccine recipients, Shukor Shamsuddin, 74, from Taman Guru Jaya, hoped that the public would not be affected by the negative claims as the vaccine administered was safe.
"I wonder why there are still those, especially educated people, who are still afraid to get vaccinated. In fact, there are still many who have yet to register," told Bernama yesterday.
Shukor, former director of the Perlis Social Welfare Department, said he did not feel sick during or after receiving the second or first dose of the vaccine.
Another recipient, former Perlis footballer, Salim Muhamad, 72, appealed to those affected by the negative claims to immediately register for vaccination as it would not only save themselves but also helps others to form group or herd immunity.
"Those who are afraid of getting vaccinated are lying to themselves as we all know that we need to put efforts when facing a disaster or disease," he said.
Former lorry driver, [email protected] Hassan, 73, from Nesam, Bintong said he wondered why many urban residents and educated people were afraid to get inoculated, while he and many friends who were lorry drivers and farmers were responding positively to the government's call to get vaccinated.
"For us villagers, in our minds, if we don't get the vaccine shot then we will be more susceptible to COVID-19 virus. If we contract the virus, it will not only threaten our own lives but also the lives of our family members, neighbours and the general public," he said.
Sources: BERNAMA
Soon To Be Grandma, Krisdayanti Asks Personal Doctor To Be Prepared 24 Hours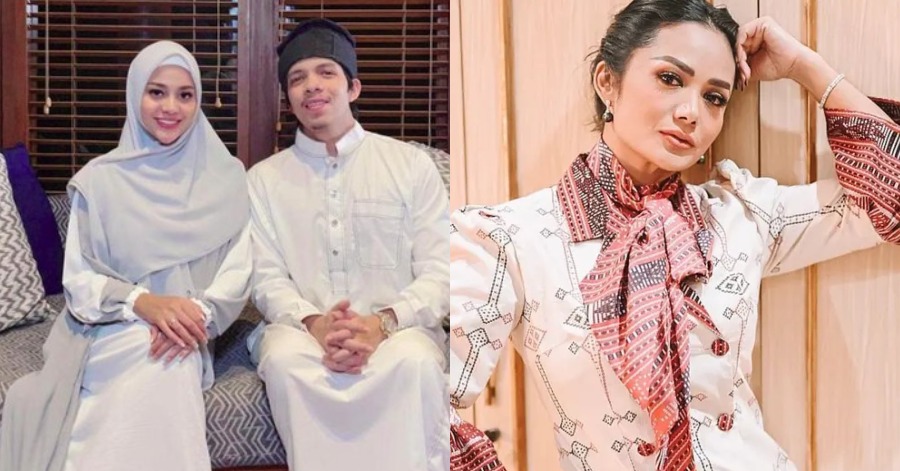 Famous Indonesian singer, Krisdayanti said she was happy and did not expect to have a grandchild and become a grandmother soon.
The pregnancy of her daughter, Aurel Hermansyah was welcomed by Krisdayanti who was said to be excited about the news.
"It is a happiness for everyone to go through this process, to be a wife than to be a mother and now to be a grandmother.
"It doesn't matter what gender the baby is as long as it is safe to be born. She (Aurel) once asked how old I was when she gave birth … I said 21 years old, the same age as her now. Hopefully, the journey will be better," said Krisdayanti.
Meanwhile, the popular singer also asked her personal doctor to monitor her child's pregnancy.
This is because she is worried that Aurel has previously undergone treatment for cysts.
"I just advised Aurel to be more proactive in communicating with her doctor to monitor the contents.
"I have also asked a personal doctor who can help 24 hours to give any good recommendations as they are a young couple.
"Plus Aurel has cysts, hopefully, everything is fine," he said.
Earlier on April 3, Aurel Hermansyah was married to the famous YouTuber Atta Halilintar and their wedding ceremony took place at the Raffles Hotel, Jakarta.
Source: Liputan 6