When we are planning our itinerary with our families or even our friends on what to do in Kuala Lumpur, expensive and costly activities will definitely spring up in all of our minds. There are not many things that people can think of to do in Kuala Lumpur that do not need that much of an expense.
This happens probably because not many people are exposed and acknowledge with the type of activities that can be done in Kuala Lumpur for free. In the matter of fact, there a bunch of activities in Kuala Lumpur that can be done free of charge. These are the top 5 activities that we can do in Kuala Lumpur for free:
1) Petronas Art Gallery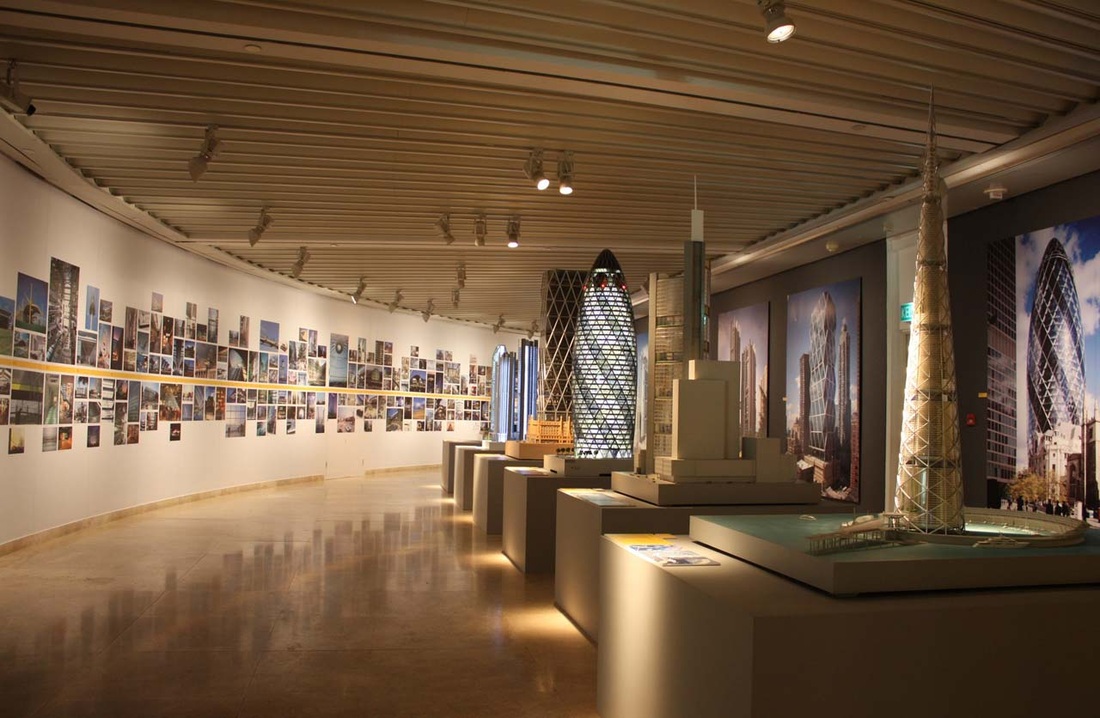 PETRONAS Art Gallery has over 1,000 local and international, traditional and contemporary works of art. All of the arts display are from paintings and photographs to costumes and crafts. This place is easy to find because it is within the Suria KLCC shopping mall. This PETRONAS Art Gallery is so underrated but it is so elegant and brightly-lit gallery. It was officially established in the year 1993 to support the development of art and design in the country. The non-profit gallery has changing art programs, craft, and design exhibitions so each different visit to the gallery will be a unique experience.
Opening Hours: Tuesday – Sunday 10:00 – 20:00
Address: Lot 341-343, Level 3, Suria KLCC Kuala Lumpur, Kuala Lumpur City Centre
Tel: +603 2051 7770
2) Free Rooftop Movie Screenings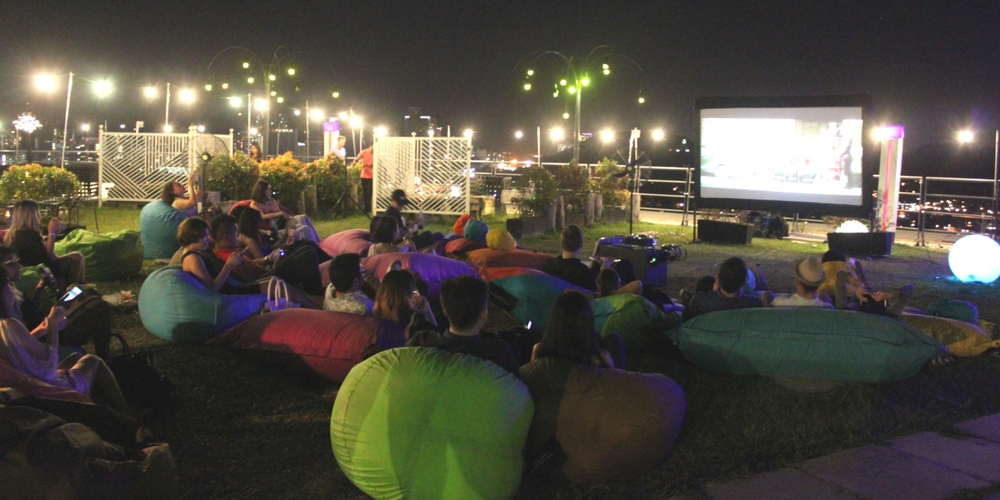 KL is an important center for some creative and unique free film experiences. Free movies are something that we can find often especially in Kuala Lumpur. Located along Lorong Yap Kwan Seng, a place called Frisky Rooftop Bar's 'Movies Under the Stars' is usually held every Saturday starting from 7 pm until late. There, we can enjoy many popular Hollywood films in different genres.
Opening Hours: Saturday 19:00 – 03:00
Address: 4A Lorong Yap Kwan Seng, 50450 Kuala Lumpur, Malaysia
Tel: +60 3-2166 0750
3) KL Go Green Car-Free Morning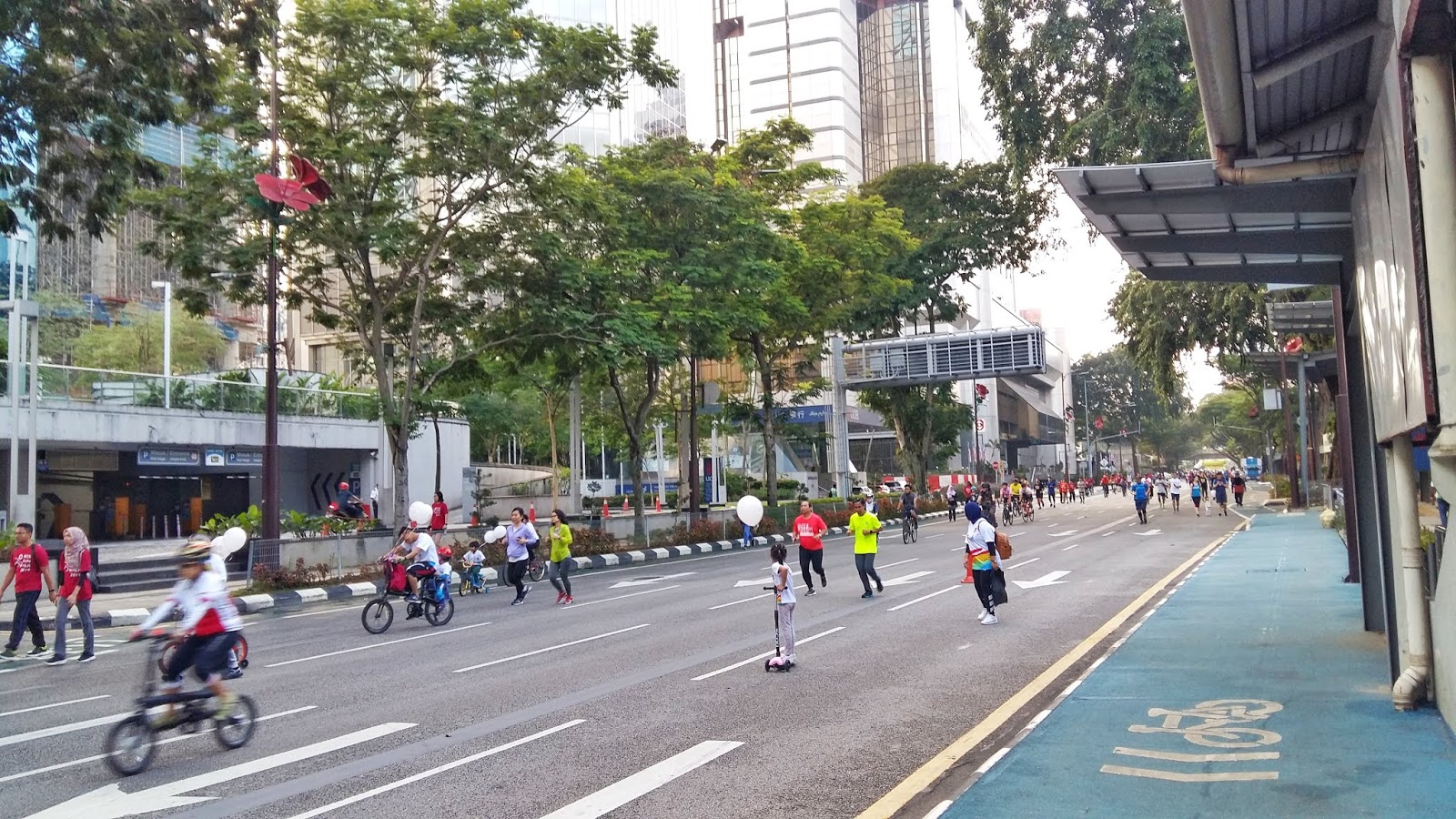 KL City Center is famous for its jam-packed traffic conditions. But to reduce this horrific condition, every first and third Sunday of every month, most roads in Kuala Lumpur area are completely closed to motorized all vehicles for the whole two hours. By calling the place the 'Go Green Car-Free Morning', visitors are able to enjoy a variety of activities of their choice between 07:00 and 09:00. Some of the activities are such as cycling, jogging, rollerblading, and even skateboarding. On special occasions that happens once in a blue moon, free Zumba or aerobic sessions will be held at the Dataran DBKL Square, just about a 10-minute walk from Kuala Lumpur City Gallery.
Opening Hours: 1st & 3rd Sunday 07:00 – 09:00 (subject to change)
Address: Dataran DBKL 1, Jalan Raja Laut, Kuala Lumpur
4) Thean Hou Temple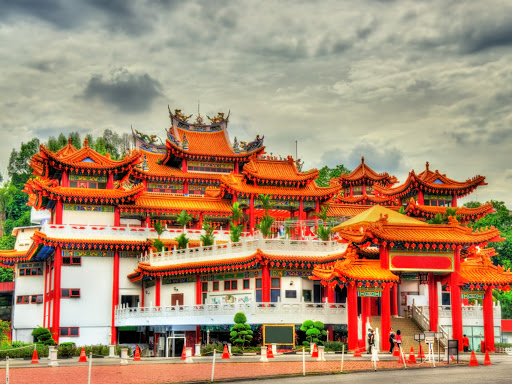 Thean Hou Temple has been categorized as one of the oldest and largest temples in Southeast Asia for a long time. Located on the southwest of the city, it is a well-known tourist attraction and also is located along with Jalan Klang Lama. This six-tiered Buddhist temple can also be known as the Temple of the Goddess of Heaven. This temple is dedicated to Tian Hou, a particular goddess said to protect fishermen. This temple also can be used as a shrine where many people come here to worship Guan Yin that is the Goddess of Mercy. It was built by KL's Hainanese community in 1894 and it is also to set on a hill and offers marvelous views of the city.
Opening Hours: Daily: 09:00 – 18:00
Location: 65 Persiaran Endah, Off Jalan Syed Putra, Kuala Lumpur
Tel: +603 2274 7088
5) KL Eco Forest Park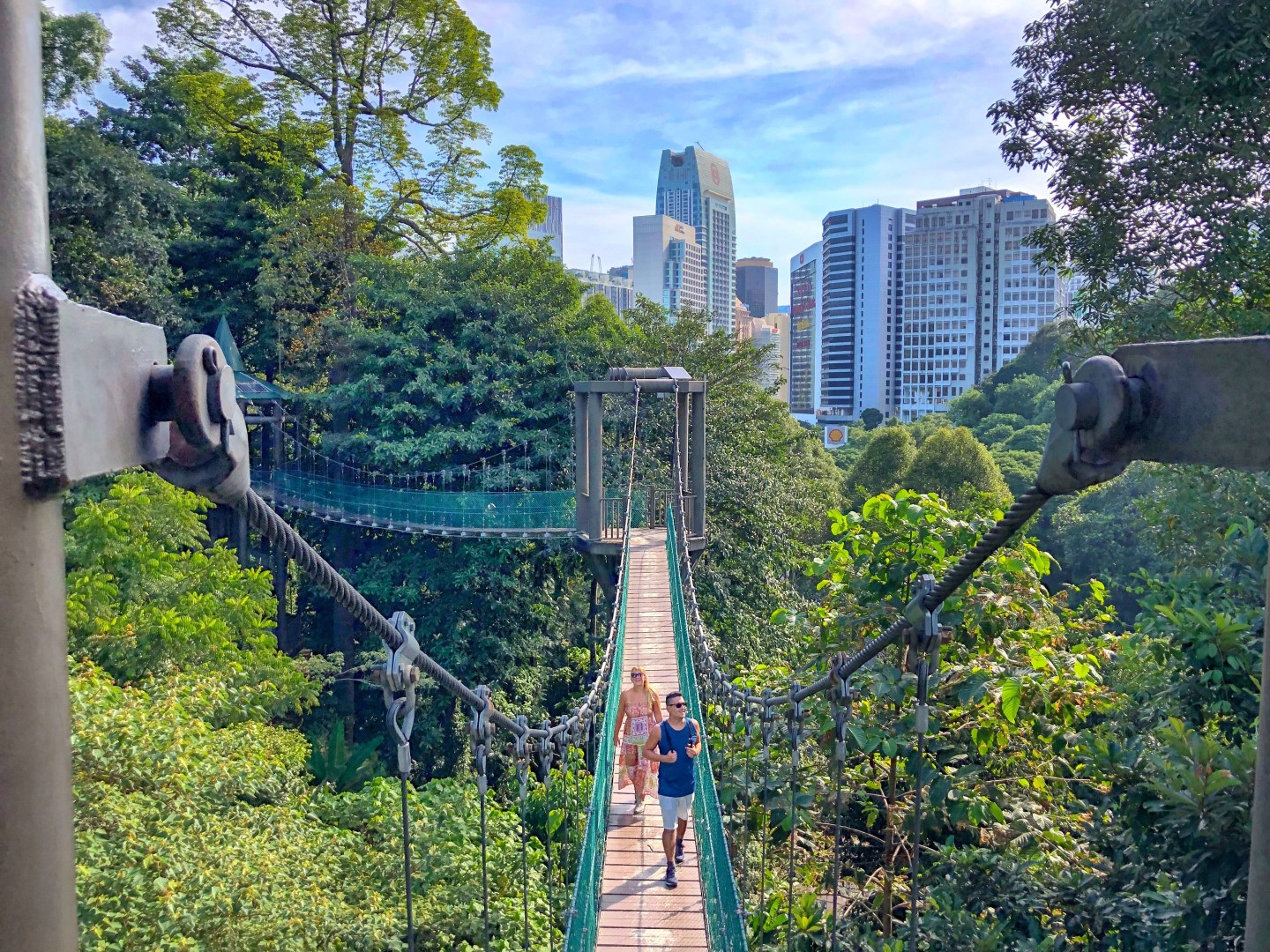 KL Forest Eco Park is one of the oldest well known permanent forest reserves in Malaysia. It is located strategically beside the famous Menara KL Tower and this forest reserve covers a huge area of approximately 11, 0000 sq meters and was founded in 1906. This makes it the only remaining tropical rainforest in the middle of Kuala Lumpur. There, visitors can find a variety of trees, herbs, bamboo, and creepers, as well as well-maintained walking trails ranging between 300 and 500 meters in length. There are also several facilities suitable for children and adults within the area such as a playground, campsite, and a wooden gazebo overlooking the Menara KL Tower. The go-to destination to visit here is the Canopy Walk, which is a wood-and-steel aerial bridge that's about 200 meters in height.
Opening Hours: Daily 07:00 – 18:00
Address: Bukit Nanas, Jalan Puncak, Off Jalan P. Ramlee, Kuala Lumpur
Tel: +603 2070 6342
Sources: Visit Kuala Lumpur.