Top 5 Pitch Perfect Awesome Song To Listen
Pitch Perfect movie has been a huge sensation all around the world for a long time already. Their awesome capability to sing famous songs through acapella style with a great storyboard really attracts all the viewers to love this musical movie so much. There are so many songs that have been sung in this movie and people are already picking their favorites from all the three-season from this iconic Pitch Perfect movie.
These are the top 5 songs that have appeared in Pitch Perfect 1, 2, and also 3:
1) "Cups" from Pitch Perfect
"Cups" is definitely the most well-known song that has come from the movies. It is because this song has made it onto the radio play everywhere and also this song has become close to the top of the Billboard charts and this is awesome. Based on the movie, this song is used as an audition song for Anna Kendrick's character, Beca. Its official release was a pop version, and that's probably the version to listen to.
2) "Trebles Finals" from Pitch Perfect
The Treblemakers are played as the rival group for the protagonist that is Barden Bellas in the first film. For the finale, The Treblemakers performed a song which consists of a mash-up of Cee Lo Green's "Bright Lights Bigger City" and also B.o.B's "Magic" is really amazing and great to listen to. The most important point in the scene would be the emotional content of the scene because it gives Benji, played by Benjamin Pratt, his chance to shine after being neglected for almost the whole movie.
3) "Bellas Finals" from Pitch Perfect
This might be the most fan-favorite song in the movie and that is the Bellas Finals because it is so special for everyone that really follows the storyboard of the movie. Its primary songs include Jessie J's "Price Tag", Simple Minds' "Don't You (Forget About Me)" from the iconic movie of The Breakfast Club, and also Pitbull's "Give Me Everything". This song consists of a lot of highlights that come from the middle song, which is used as a way for its protagonist, Beca, and her love interest, Jessie (Skylar Astin) to bond earlier in the film. She surprises him with its inclusion. It's sweet and also really plays with the viewer's emotions a lot. The choreography for this song also is very awesome and also eye-catchy.
4) "Flashlight" from Pitch Perfect 2 
This performance of the song also is very memorable because the particular scene includes Barden Bellas from all generations and it really warms the heart of the viewers. This song is a step in a new direction and worth a mention by virtue of it being the first original song that the a cappella groups sing. We could already see the instrumental part of this song during the beginning of the movie and listening to how the song came out at the end really worth it.
5) "World Championship Finale 1" from Pitch Perfect 2
This song is sung by the ultimate rival group in the movie Pitch Perfect 2 that is from Germany and this group is called Das Sound Machine. During their finale, their song includes Fall Out Boy's "My Songs Know What You Did in the Dark (Light Em Up)" and also DJ Khaled's "All I Do Is Win" is such electric. The choreography in the film also makes the performance even better, as they make it both a visual and auditory experience. It's great on its own.
Sources: IndieWire.
Are You A Fan Of "Glee"? These Are The 5 Best Performances From The Popular Show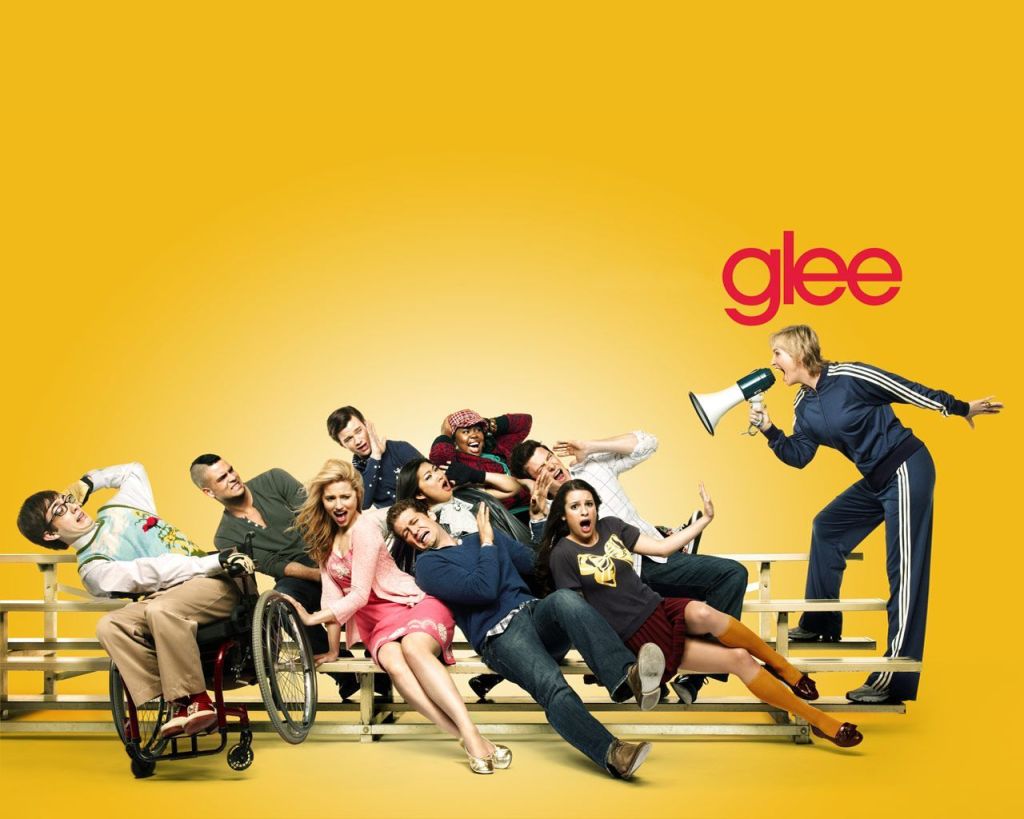 To all Gleeks out there, the show "Glee" has been showing many amazing performances that really inspire a lot of people in this whole wide world. There are so many emotions and also lessons that can be received from every episode that they showed. Other than their acting, most people love to watch their performances in every episode.
These are the 5 best performances from the show "Glee":
1) "Don't Stop Believing"
You cannot call yourself Gleeks if you never watched the pilot episode and also the performance. This is the first number ever in this show which we could see the New Directions start to take shape. Other than that, this is also where Mr. Schu beginning to believe that this glee club has what it takes to become legendary.
2) "Teenage Dream"
Other than having an incredible voice and also mad swagger of Darren Criss , this is the point in the show "Glee" when we start to see something beautiful developing between Kurt and Blaine. This performance go back to where the magic began and relive your own teenage dream while watching Kurt make some serious heart-eyes at Blaine.
3) "And I Am Telling You I'm Not Going"
This is the performance which we could see that Mercedes Jones do has the voice of an angel. The character that was expertly played by Amber Riley, Mercedes Jones exuded nothing but star quality during this number that was previously sung by Jennifer Hudson in the show "Dreamgirls".
4) "Rumor Has it/Someone Like You"
This performance is a performance that looks like there's about to be a sing off. This epic display of range will knock you off your socks and have you admiring all the songs sang originally by Adele.
5) "Defying Gravity"
In this show "Glee", many conflicts were got resolved with sing-offs. Before they were destined to be BFFs, Rachel and Kurt had some arguments that could only be handled via song. Here they are, belting their hearts out to the Wicked's most famous number, and if we dare say so, they're both defying their vocal ranges in a very good way.
Sources: Teen Vouge.
(Video) Two Siblings That Went Viral Were Invited By 'TV Shows' To Blow 500 Candles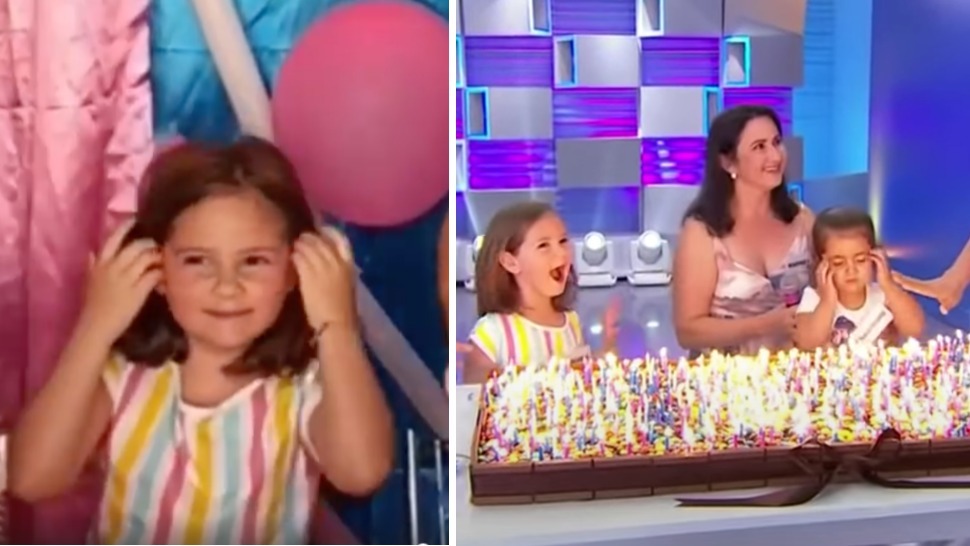 Recently, there was a video that went viral about two cute siblings who fought so hard to blow candles on a birthday cake. The tense interaction between both of them during the celebration received attention from the whole world.
Who would have thought that after the incident, these two siblings were invited to come to a famous television program. To surprise both of the little ones, the 'tv show' has prepared a large cake decorated with 500 candles on it so that they could be blown by both of the siblings.
As you can see, their faces were both very excited and eager to blow out all the candles available in front of them.
Like the recent viral video, Maria Eduara was very happy and ready to blow out her birthday cake's candle on her birthday, however, her sister Maria Antonia teased her sister by blowing the candles herself. Angered by the incident, Maria Eduara decided to pull her sister's hair in front of the crowd.
This time around, a giant cake was provided by the production of a television program for them. Both of the siblings looked very excited and also happy to blow out all the candles.
Sources: YouTube Domingo Legal, Facebook Siakap Keli.
(Video) Trailer For "Raya And The Last Dragon" Is Out And Netizens Are Getting Very Exited About It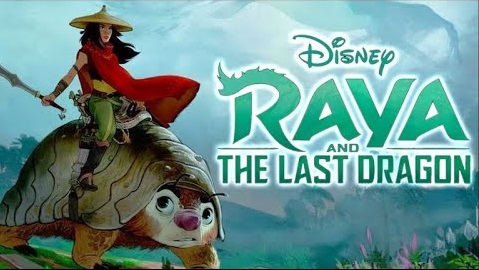 Recently, Walt Disney Animation Studios has officially dropped the first teaser trailer for one of the most anticipated movies for the year of 2021 and that is "Raya and the Last Dragon". This is another great animated fantasy film that Disney will release. According to the news, the release date of this movie is slated for the month of March 2021.
This particular movie is actually inspired by the fictional world of Kumandra. It features the official warrior named Raya who is voiced by none other than Kelly Marie Tran. This Raya character embarks on a mission to search for the last dragon named Sisu who is voiced by the hilarious Awkwafina.
"Raya and the Last Dragon" movie was written by Adele Lim who also writes the "Crazy Rich Asians" movie and also Qui Nguyen who also writes for "The Society" movie. The production team took a huge effort and went to Laos, Thailand, Cambodia, and also Indonesia to take inspiration from the beautiful and diverse cultures of Southeast Asia.
After the release of its official first trailer, netizens who have sharp eyes were quick to point out all the Southeast Asian influences scattered throughout the movie. These influences really make netizens so excited about this movie.
I think the clothings are mix match inspired of numerous SEA cultures cus I'm seeing Thai & Laos Silk and Malay songket while the weapons are so inspired by the keris, sickle, and parang. Lemme know what other cultures you see 😍 https://t.co/YwUHksZY0q

— nalisa alia amin (@nalisaaa) October 22, 2020
RAYA USES AN ARNIS AS A WEAPON!! I REPEAT AN ARNIS AS A WEAPON #RayaAndTheLastDragon pic.twitter.com/Fu7QijlZMG

— Alice 🎄 4th Shellieversary ❤ (@kariokamaruya) October 21, 2020
so i wanna just share some of my own opinions about the SEA cultural inspiration of these clans/tribes we saw in the trailer based on the classification of SEAsian ethno-linguistic groups :)))#RayaAndTheLastDragon #DisneyRaya #Disney #culture #SoutheastAsia #Raya pic.twitter.com/fbDx9ZKrm5

— pao pao @ semi-hiatus (@paoartworks) October 22, 2020
Sources: Facebook Raya and the Last Dragon, Youtube Walt Disney Animation Studio.