Why Do Flash Floods Even With A SMART Tunnel? Read This And You Know Why
SMART tunnel or the Stormwater Management And Road Tunnel were built starting from November 2003 until the construction completed in 2007. The tunnel was built to help in improving the drainage system in Kuala Lumpur.
Kuala Lumpur, being the country's capital is crowded with skyscrapers and buildings which proved its success in economy and modernization. However, Kuala Lumpur will have to face flash floods every time there were heavy rains. This situation creates problems for the city's residents as it will disturb their activities.
Due to this, the authorities took a preventive step by coming up with the SMART tunnel idea. The SMART tunnel is the first tunnel of its kind in the world. The storm drainage and road structure are one of the main roads used by Kuala Lumpur residents.
Recently, on 10 September, a flash flood hits the city again. It also struck major parts of the city after a torrential downpour on that day. Many people started to question the effectiveness of the SMART tunnel as it seemed not to give any improvement in handling the flash flood. Here is a thread made by @SkyscrapersMY on how the tunnel operates when handling flash floods in Kuala Lumpur.
The SMART tunnel, FIRST tunnel traffic & flood management IN THE WORLD.
This 9.7km tunnel has also been recognized by CNN as one of the Top 10 Tunnels in the World!
This thread will explain how it plays a role in resolving the floods that hit Kuala Lumpur.
SMART Tunnel, terowong trafik & pengurusan banjir yg PERTAMA DI DUNIA.

Terowong sepanjang 9.7km ini juga pernah diiktiraf oleh CNN sbagai antara 10 Terowong Terbaik di Dunia!

Thread ini akan menerangkan bagaimana ia berperanan utk menyelesaikan banjir yg melanda di Kuala Lumpur pic.twitter.com/4EY2oYpCB9

— Skyscrapers MY (@SkyscrapersMY) September 14, 2020
Along with its name, Stormwater Management And Road Tunnel or SMART, it has two functions
1. For traffic routes
2. To REDIRECT floods from entering the city
Apart from that, it provides an alternative route for road users who frequently commute from south KL to the city center
Seiring dgn namanya, Stormwater Management And Road Tunnel atau SMART, fungsinya ada dua je

1. Untuk laluan trafik
2. Untuk MELENCONGKAN banjir dari masuk ke bandaraya

Selain tu, ia memberi laluan alternatif kpd pengguna jln raya yg kerap ulang-alik dari selatan KL ke pusat bdr pic.twitter.com/R2Xn2jldTE

— Skyscrapers MY (@SkyscrapersMY) September 14, 2020
It operates in 4 modes:
Mode 1: When there is no flood, it is just a regular road tunnel.
Mode 2: When there is a flood, water flows to the bottom of the tunnel. The upper part is open as usual for traffic lanes.
Ia beroperasi dengan 4 mod:

Mod 1: Bila takde banjir, ia hanya terowong jalan biasa.

Mod 2: Bila berlaku banjir, air mengalir ke bahagian bawah terowong. Bahagian atas tetap dibuka mcm biasa utk laluan trafik. pic.twitter.com/bftzLDRNz1

— Skyscrapers MY (@SkyscrapersMY) September 14, 2020
Mode 3: Large flash floods occur, traffic routes are cleared & closed within an hour. Floodwaters flow below.
Mode 4: When flash floods continue, water also flows into the traffic lanes. It will only reopen after 48 hours.
Mod 3: Banjir kilat besar berlaku, laluan trafik dikosongkan & ditutup dlm masa sejam. Air banjir mengalir di bawah.

Mod 4: Bila banjir kilat berterusan, air turut dialirkan ke laluan trafik. Laluan trafik itu hanya akan dibuka semula selepas 48 jam. pic.twitter.com/UicBVI4bfz

— Skyscrapers MY (@SkyscrapersMY) September 14, 2020
When it rains heavily, the floodwater from the Klang River is diverted to the Berembang reservoir pond, Ampang.
Next, water was flowed through the SMART tunnel into the Taman Desa reservoir pond before being released into the Kerayong River.
This SMART is like a connecting pipe between 2 rivers
Bila hujan lebat, air banjir dari Sungai Klang dilencongkan ke kolam takungan Berembang, Ampang.

Next, air tadi dialirkan melalui terowong SMART ke kolam takungan Taman Desa sblm dilepaskan secara terkawal ke Sungai Kerayong.

SMART ini ibarat paip penghubung antara 2 sungai lah pic.twitter.com/wcTrCCSuC0

— Skyscrapers MY (@SkyscrapersMY) September 14, 2020
After the flooding is complete, the tunnel for the traffic route is only open after 48 hours to clean the dirt, mud, garbage & other things which were brought by the flood water before this.
Tunnels are cleaned through the "pressure washing" method.
Selepas pengaliran banjir selesai, terowong untuk laluan trafik hanya dibuka selepas 48 jam untuk membersihkan kekotoran, lumpur, sampah-sarap & segala mak nenek yg dibawa air banjir sebelum ni.

Terowong dibersihkan melalui kaedah "pressure washing". pic.twitter.com/242dZIRieT

— Skyscrapers MY (@SkyscrapersMY) September 14, 2020
So, is the flood in Kuala Lumpur the other day (10 Sept 2020) due to the failure of the SMART system?
The answer is no.
According to hydrologist Chong Sun Fatt, SMART has done its best to prevent the Klang River from overflowing.
Jadi, adakah banjir di Kuala Lumpur tempoh hari (10 Sept 2020) adalah disebabkan kegagalan sistem SMART?

Jawapannya, tidak.

Menurut pakar hidrologi, Chong Sun Fatt, SMART telah pun melakukan yg terbaik bagi mengekang Sungai Klang dari melimpah. pic.twitter.com/SwzAA7aRCa

— Skyscrapers MY (@SkyscrapersMY) September 14, 2020
However, SMART cannot divert the excessive flow from Sungai Gombak & Sungai Batu because it can only divert flow from Sungai Ampang & Sungai Klang.
This causes the water level to rise in downtown KL as in the area of Masjid Jamek.
Namun, SMART tidak dpt melencongkan isipadu melampau aliran dari Sungai Gombak & Sungai Batu kerana ia hanya mampu melencongkan aliran dari Sungai Ampang & anak Sungai Klang.

Ini menyebabkan paras air meningkat di pusat bandar KL seperti di kawasan Masjid Jamek. pic.twitter.com/qXjX7sTwZY

— Skyscrapers MY (@SkyscrapersMY) September 14, 2020
In addition, floods are more difficult to alleviate in low-lying areas & old city centers such as Kuala Lumpur, as they require substantial capital expenditure and large-scale relocation operations.
Selain itu, banjir lebih sukar untuk disurutkan di kawasan rendah & pusat bandar lama seperti Kuala Lumpur, kerana ia memerlukan perbelanjaan modal yang besar dan operasi penempatan semula secara besar-besaran.

— Skyscrapers MY (@SkyscrapersMY) September 14, 2020
Technically and economically, we will not be able to cope with flash floods. It is too expensive and impractical to implement.
Each drainage system will only provide a certain level of protection. We cannot provide a flood-free drainage system.
Secara teknikal dan ekonomi, kita tidak akan dapat atasi banjir kilat. Ia terlalu mahal dan tidak praktikal untuk dilaksanakan.

Setiap sistem saliran hanya akan memberikan tahap perlindungan tertentu. Kita tidak boleh sediakan sistem saliran bebas banjir.

— Skyscrapers MY (@SkyscrapersMY) September 14, 2020
According to Prof Alias Abdullah from UIA, although the flash floods require the authorities to review their emergency drainage SOP, the public also plays an important role in preventing the floods from continuing.
Menurut Prof Alias Abdullah dari UIA pula, walaupun banjir kilat itu memerlukan pihak berwajib mengkaji semula SOP saliran kecemasan mereka, orang awam juga memainkan peranan penting untuk mencegah banjir dari terus berlarutan.

— Skyscrapers MY (@SkyscrapersMY) September 14, 2020
Disposing of garbage into drains, as well as logging & development activities, also has a detrimental effect on the city's water drainage system.
Membuang sampah ke dalam longkang, serta aktiviti2 pembalakan & pembangunan, turut memberi kesan yg buruk kepada sistem saliran air di bandar. pic.twitter.com/3oEVsdtmYa

— Skyscrapers MY (@SkyscrapersMY) September 14, 2020
SMART tunnels can be built as much as possible, but they are only temporary steps. All parties must be tolerant and work together in resolving the flash flood crisis in our beloved city of Kuala Lumpur ♥ ️🇲🇾
Terowong SMART boleh dibina sebanyak yg mungkin, tetapi ia hanya langkah sementara. Semua pihak harus bertoleransi dan berganding bahu dalam menyelesaikan kemelut banjir kilat di bandaraya Kuala Lumpur kita yg tercinta ini ♥️🇲🇾 pic.twitter.com/Ccpg3YqlhF

— Skyscrapers MY (@SkyscrapersMY) September 14, 2020
Source: Twitter
Brazilian Teen Allegedly Cries Blood And Doctors Have No Idea Why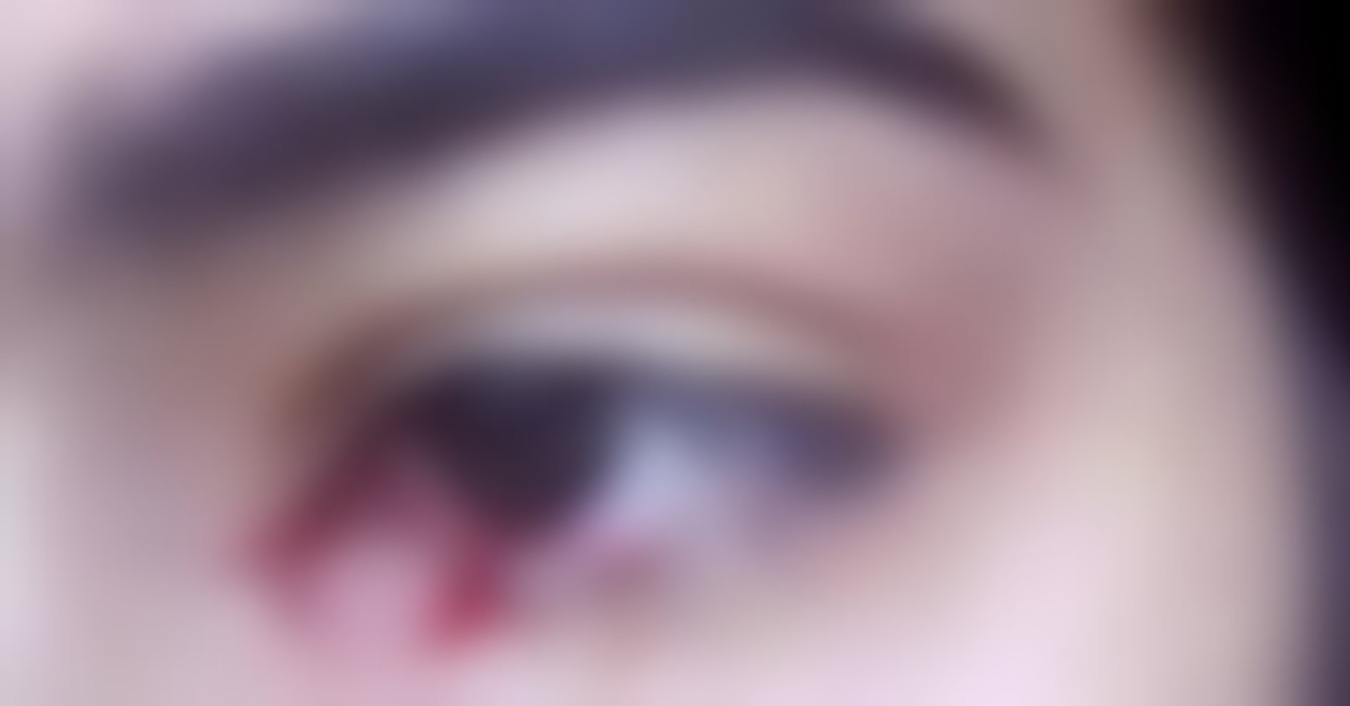 Brazil, a 15-year-old girl has baffled doctors after allegedly crying blood from her eyes for over a week. Doctors claim that they can't understand what is happing with the girl.
Doris started feeling sick on September 12, her mother then decided to take her to the hospital in her home city of Sao Paolo. The girl said that she felt uncomfortable in her abdomen and doctors diagnosed her with kidney stones. The medication was given for the pain and she was sent home.
Unfortunately, on Sunday morning, she was rushed to the emergency room for the second time as blood coming out from one of her eyes. She was examined but doctors couldn't determine the cause of the blood tears. When she told the doctors there was no discomfort nor pain caused by the blood, she was once again sent home.
The girl's mother, Juliana Teixeira de Miranda, said, "My daughter did countless tests, but they couldn't find any problems. The doctors released her and we returned home at dawn on Monday."
"We are going to do whatever the professionals ask, we want to find out what's really going on."
Juliana said that her daughter had blood flowing from both the girl's eyes, worrying the family even more. Doris, once again, was taken to the hospital, but still, no one had any clues about her condition.
"She underwent a tomography and several other tests, but the doctors found nothing that could justify the blood tears. As there are no answers, the doctors asked her to do some more tests this week to try to find the cause," Doris' mother said.
It said that the hospital where she was admitted wanted to do more tests on her in order to determine the exact cause of the bizarre symptom.
Ophthalmologist Rafael Antonio Barbosa Delsin said, "The presence of blood in the tear is called hemolacria, a condition already described in the medical literature. Treatment depends on the cause, but sometimes it disappears as suddenly as it appeared, without treatment and without a conclusive diagnosis,".
"Most of the time it is a problem in the patient's body. Although it causes certain amazement, they are not complicated cases to treat. Depending on the cause, it can be treated with antibiotics and hormonal remedies. This situation rarely causes other health problems for the patient," Leandro Fonseca added.
Source: Oddity Central
LATEST: Ron95 and Ron97 Up Five Sen, Diesel Four Sen Higher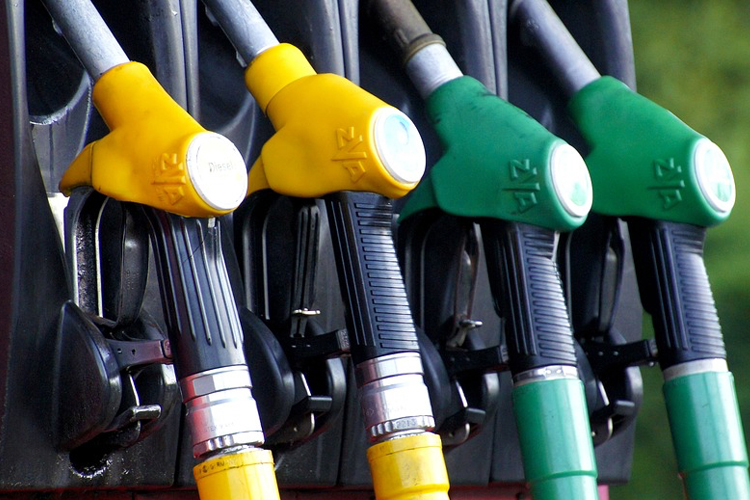 According to the statement release by the Ministry of Finance, RON95 petrol will be priced at RM1.68 per litre, up five sen per litre from the RM1.63 it was last week.
Meanwhile, RON97 petrol also sees a five sen hike to RM1.98 compare to RM1.93 last week.
These prices remain in effect until October 2, 2020.
Siaran Media Berkenaan Harga Runcit Produk Petroleum Bagi Tempoh 26 September 2020 Sehingga 2 Oktober 2020. pic.twitter.com/jjtAjTasPn

— Ministry of Finance🇲🇾 (@MOFmalaysia) September 25, 2020
Sources: MOF
Mine-Detecting Rat Named Magawa Wins The PDSA Gold Medal
Magawa, an African giant pouched rat has been successfully rewarded a prestigious gold medal for his work and dedication for helping out to detect land mines. This rat has sniffed out 39 landmines and also 28 unexploded munitions throughout his career.
Magawa has been presented with its Gold Medal by the UK veterinary charity PDSA. The award was given to the African giant pouched rat for "life-saving devotion to duty, in the location and also clearance of deadly landmines in Cambodia". Magawa has saved the place from a total of up to six million landmines in the southeast Asian country.
The PDSA's Gold Medal has been inscribed with the words "For animal gallantry or devotion to duty". Out of all the 30 animal recipients of the award, Magawa is the first rat that has been proudly awarded. This seven-year-old rodent has been trained by the one and only Belgium-registered charity called Apopo which is based in Tanzania. This specific facility has been raising all the animals. It also is famously known as HeroRATs. The purpose of Apopo to train all these animals are to detect landmines and also tuberculosis since the 1990s era. The animals will be certified after a year of hard work and also training.
Christophe Cox who is Apopo's chief executive told the Press Association news agency, "To receive this medal is really an honor for us". He also added, "But also it is big for the people in Cambodia, and all the people around the world who are suffering from landmines".
According to the facts stated by Apopo, Magawa is a born and raised African giant pouched rat in Tanzania. He weighs 1.2kg (2.6lb) and also is 70cm (28in) long. Even though his size is far larger than many other rat species, Magawa is still considered to be small enough and light enough that he does not trigger mines if he walks over them.
All the rats there are trained to detect and to be familiar with a chemical compound within the explosives. This means that they totally ignore the scrap metal and is able to search for mines more quickly. Once they find an explosive, they will immediately scratch the top to alert their human co-workers. Magawa is one of then rats that is capable of searching a field the size of a tennis court in just 20 minutes. This ability is something Apopo says would take a person with a metal detector between one and four days to be done.
Magawa only works for half an hour a day in the mornings and he also is nearing retirement age. The PDSA director-general that is Jan McLoughlin said his work with Apopo was a very "truly unique and outstanding" experience. Jan McLoughlin said, "Magawa's work directly saves and changes the lives of men, women, and children who are impacted by these landmines". She also added, "Every discovery he makes reduces the risk of injury or death for local people".
Sources: BBC News.