5 World Sports Athletes Who Were Tested Positive COVID-19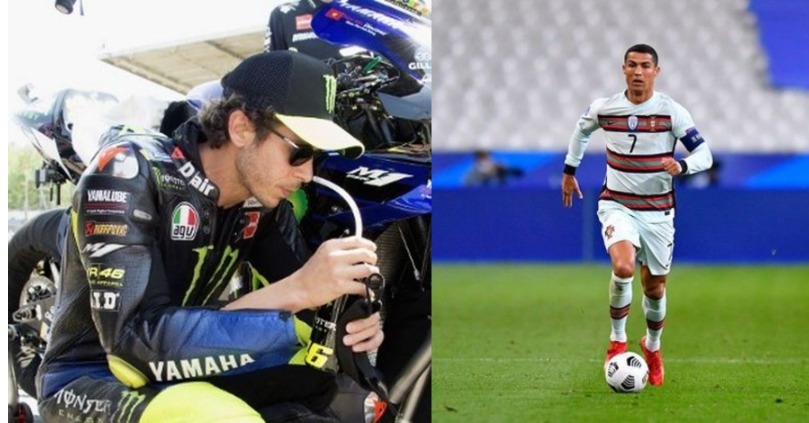 The world's COVID-19 case has now reached approximately 38.8 million and approximately 1.1 million deaths were recorded.
Here are athletes who have tested positive for COVID.
1. David Beckham

Prominent soccer star David Beckham and wife Victoria Beckham reportedly contracted COVID-19 after attending a party in Los Angeles in March. Beckham and his family members boarded an airplane from Los Angeles to the United Kingdom to organize a massive party following the 21st birthday of his son Brooklyn.
2. Usain Bolt

Usain Bolt also confirmed covid-19 positive after a week of welcoming the 34th anniversary of his birth, the Ceremony was said by many guests and they were seen not to be up to the standards set by the World Health Organization (WHO), including not wearing face-to-face coverage.
3. Zlatan Ibrahimovic

Ac Milan's star tested positive for COVID-19 after undergoing a swab test for the match against Norway club FK Bodo/ Glimt in the Europa League qualifying action. He will likely miss this month's local match after his club AC Milan announced the veteran Sweden star was once again positive about COVID-19.
4. Cristiano Ronaldo

The Portugal Football Federation confirmed world soccer star Cristiano Ronaldo is positive about COVID-19. However, the Juventus striker is reportedly healthy and shows no symptoms. The Portuguese Football Federation said the player was given a release from the mission with the national squad to face Sweden.
5. Valentino Rossi

Most recently, nine-time Moto GP world champion Valentino Rossi was also confirmed positive covid-19. Rossi underwent a screening test for a fever and was confirmed positive for coronavirus. This also means Rossi will miss the Aragon MotoGP action. He is now undergoing a warranty at his residence.
Sources: CNN.com,  CNN.com, Usain Bolt,  Vanityfair.com, MotoGP.com,
Maradona Quarantined After Bodyguard Shows Signs Of COVID-19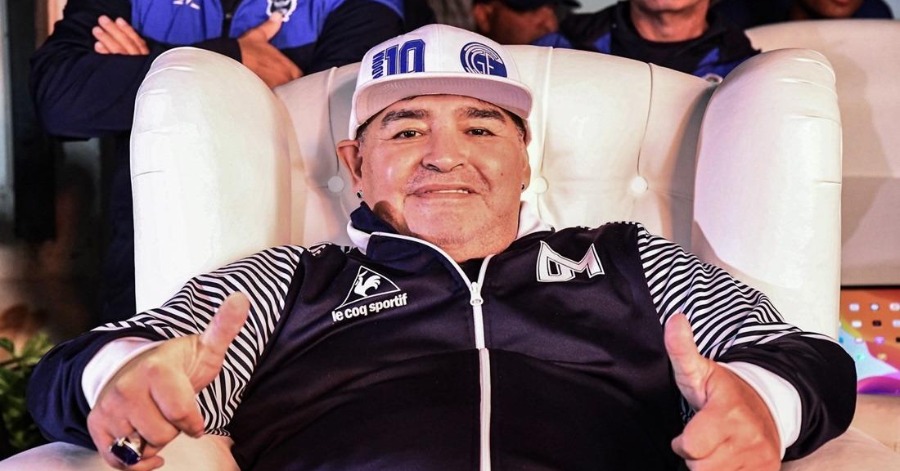 BUENOS AIRES, Oct. 28  — Football legend Diego Maradona was quarantined on Tuesday at his residence in Argentina after one of his bodyguards came down with symptoms of COVID-19, according to his press agent Sebastian Sanchi.
The bodyguard of the former footballer, and now coach of Argentine football club Gimnasia y Esgrima La Plata, is to undergo a test on Thursday to determine whether he has COVID-19, Sanchi told Xinhua.
"If he tests positive, Maradona will have to be swabbed (for the virus) like it or not," added Sanchi.
Earlier this month, Maradona, who will turn 60 on Friday, had tested negative for COVID-19.
Source: BERNAMA
Italy Makes U-Turn, Closes Stadium After COVID-19 Case Rises Again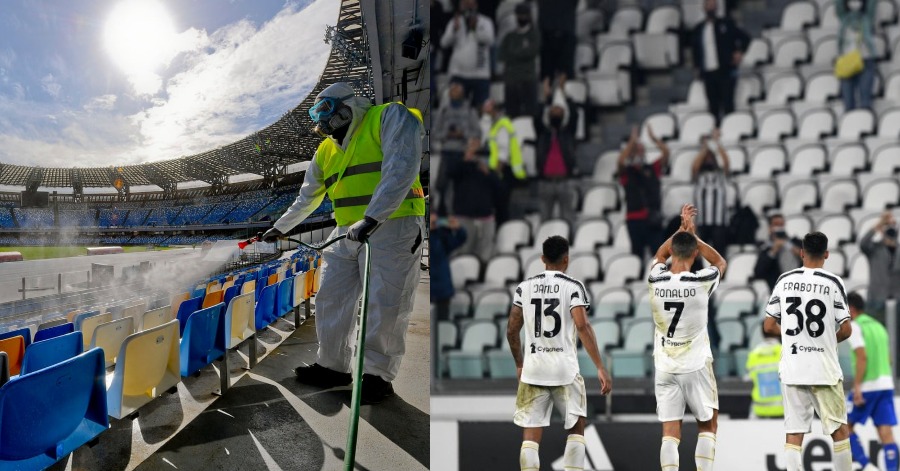 Italy will make a U-turn due to the increase in COVID-19 cases after just one month allowing fans to return to the stadium.
It is said that the new government decision will take effect on Monday repealing a rule stating that 1,000 supporters could attend the stadium to watch a football match.
Last Sunday, COVID-19 cases in Italy reached more than 21,000 cases leading to new measures to combat second-wave infection.
The report was released just hours before AC Milan confirmed that their players Gianluigi Donnarumma and Jens Petter Hauge were among the five members who had been confirmed positive for COVID-19.
Both players will now be forced to isolation. In fact, they will also miss AC Milan's match against Roma on Monday.
Earlier, it was reported that several other players, including popular Juventus player Cristiano Ronaldo, tested positive for the virus in the past few weeks.
Source: The Sun UK
Khabib Earns £4.6million For Final Match, Biggest Payout Of His Career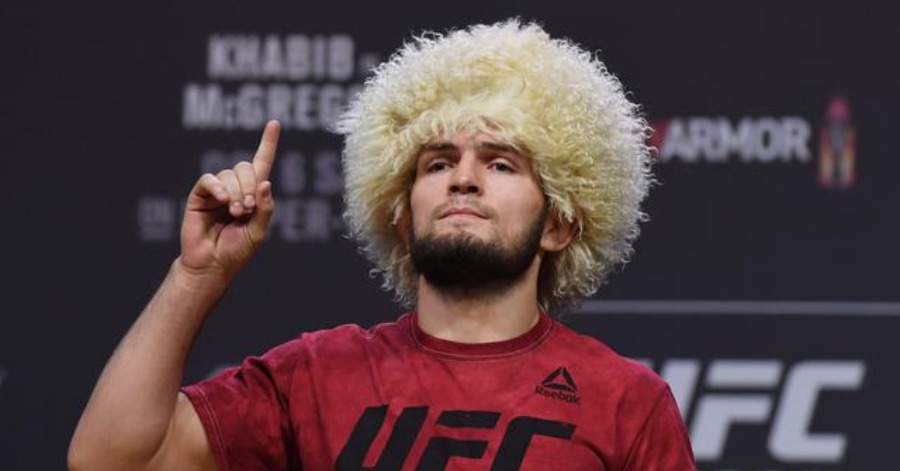 UFC Lightweight Champion Khabib Nurmagomedov reportedly received his highest career pay of £ 4.6million (around RM24.9 million) after defeating Justin Gaethje at UFC 254, recently.
During the match, Khabib needed just two rounds to knock down his opponent via technical submission with a triangle choke in a fight on Fight Island before announcing his sudden retirement.
Khabib retired with a perfect 29-0 thus maintaining his unbeaten record citing his father's death and a promise made to his mother as reasons for the retirement.
Apart from earning RM24.9 million from the fight, Khabib also received an additional bonus of victory worth almost £ 70,000 (RM379,549) for the performance of the night.
That amount is clearly more than the £ 1.5million (RM8.13 million) he received while beating Conor McGregor at UFC 229, with his opponent from Ireland earning £ 2.3million (RM12.4 million).
Khabib's last opponent, Gaethje, is reported to have brought home £ 300,000 (RM1.6 million) from the fight in Abu Dhabi.
Source: talkSPORT