Lately, a lot of accidents have happened on the road involving cars, motorcycles, and many more vehicles used by all people in Malaysia. An accident will definitely cause some chaos to happen. That is what happens after a young doctor who drove BMW collided with a food delivery rider. The doctor got hardly beats up by a group of other motorcyclists.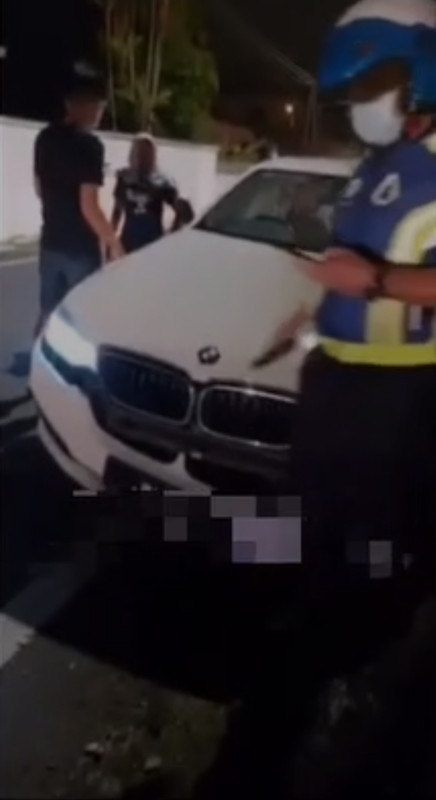 The incident that happened was this particular young doctor driving a white BMW was beaten up by a group of motorcyclists after he has collided with a food delivery rider at Muar, Johor. The incident took place specifically on Jalan Haji Jaib that is near Econsave Muar, last Saturday and on the 17th of October 2020.
According to the report, the doctor was driving alone at 8 pm that night when he suddenly collided with a food delivery rider. The full detail on how the accident happened is kind of unclear, but a photo has revealed that the collision severely damaged the left side of the BMW, while the rider sustained injuries and was lying on the ground.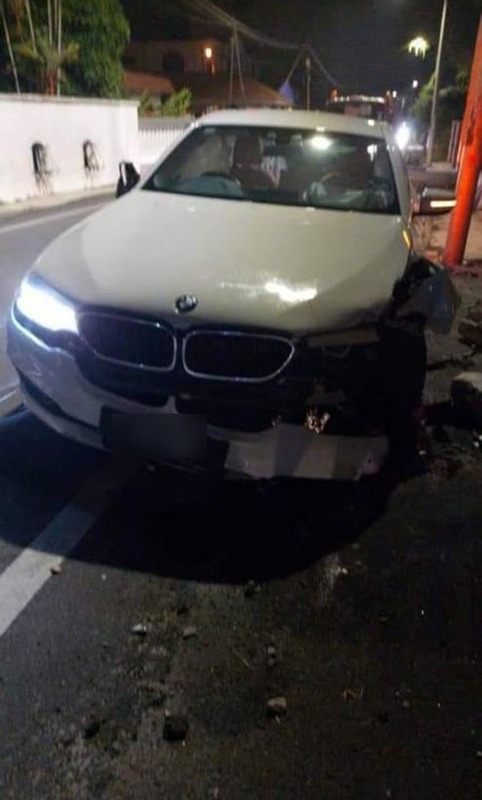 An eye witness who passed by the scene said, he saw that the BMW driver was surrounded by a group of food delivery riders and it is believed that the driver was beaten up hardly by all the riders. He then managed to get back into his car shortly after and escaped from the scene. The driver decided to drive towards SMK Dato Sri Amar Diraja and has run a few red lights along the way.
The riders decided to chase the BMW and the thundering sounds from all the engines have alerted the patrol police that was on duty nearby that night. Because of his response, the police then also engaged in hot pursuit and managed to bring the BMW to a halt near the school. It is also learned that all the other food delivery riders slowly dispersed from the scene after the police took control over the incident.
Sources: China Press