Are You A Fan Of "Glee"? These Are The 5 Best Performances From The Popular Show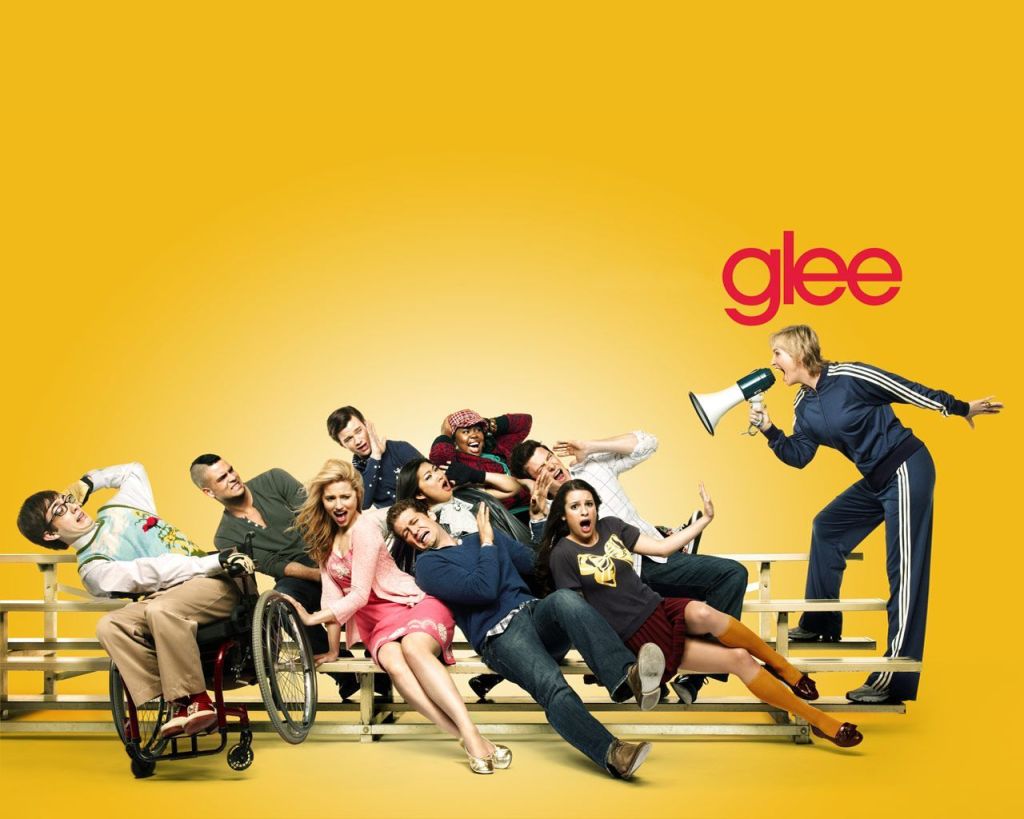 To all Gleeks out there, the show "Glee" has been showing many amazing performances that really inspire a lot of people in this whole wide world. There are so many emotions and also lessons that can be received from every episode that they showed. Other than their acting, most people love to watch their performances in every episode.
These are the 5 best performances from the show "Glee":
1) "Don't Stop Believing"
You cannot call yourself Gleeks if you never watched the pilot episode and also the performance. This is the first number ever in this show which we could see the New Directions start to take shape. Other than that, this is also where Mr. Schu beginning to believe that this glee club has what it takes to become legendary.
2) "Teenage Dream"
Other than having an incredible voice and also mad swagger of Darren Criss , this is the point in the show "Glee" when we start to see something beautiful developing between Kurt and Blaine. This performance go back to where the magic began and relive your own teenage dream while watching Kurt make some serious heart-eyes at Blaine.
3) "And I Am Telling You I'm Not Going"
This is the performance which we could see that Mercedes Jones do has the voice of an angel. The character that was expertly played by Amber Riley, Mercedes Jones exuded nothing but star quality during this number that was previously sung by Jennifer Hudson in the show "Dreamgirls".
4) "Rumor Has it/Someone Like You"
This performance is a performance that looks like there's about to be a sing off. This epic display of range will knock you off your socks and have you admiring all the songs sang originally by Adele.
5) "Defying Gravity"
In this show "Glee", many conflicts were got resolved with sing-offs. Before they were destined to be BFFs, Rachel and Kurt had some arguments that could only be handled via song. Here they are, belting their hearts out to the Wicked's most famous number, and if we dare say so, they're both defying their vocal ranges in a very good way.
Sources: Teen Vouge.
(Video) K-Drama Fans! Here Are 7 Latest Drama That Will Be Aired In December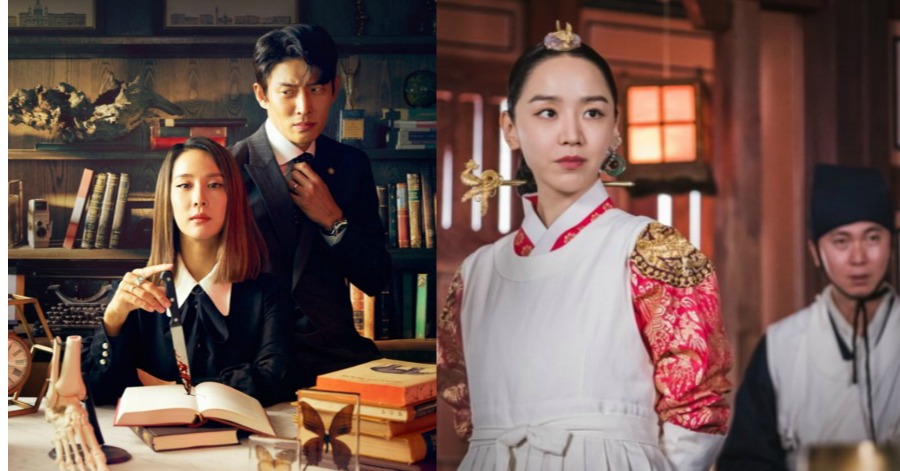 As usual, when the new month arrives, many people are looking forward to the latest K-drama that will be shown on television. Good news for fans of K-drama because there are around 7 dramas that you can watch this December.
While the action and thriller genres are in demand by many people, there is no denying that there are also viewers who prefer a lighter and more relaxed story plot. This is because they want to spend time watching dramas to relieve stress.
For all readers, here is a list of K-dramas that will be screened this December.
1. If You Cheat, You Die / Cheat On Me, If You Can
Kang Yeo-Joo (Cho Yeo-Jeong) is a best-selling writer. She only writes crime stories, dealing with cruel murder cases. She constantly thinks about how to murder people for her novels. Kang Yeo-Joo is married to Han Woo-Sung (Go Joon). He is a lawyer, specializing in divorce. He wrote a memo to his wife stating "If I cheat, I die."
2.True Beauty
A romantic comedy about a high school girl, Im Ju-gyeong (Moon Ga-young), who became a beautiful girl after she mastered the art of makeup from YouTube. She turns beautiful because of her makeup skills but prefers to die rather than show her real face to anyone. The drama tells the story of her love with the only young man who saw her without makeup, Lee Su-ho (Cha Eun-woo). Lee is an attractive and handsome boy who looks cold because of his dark past but is actually very loving.
3. Hush
This drama looks different from other k-dramas, telling about the profession of a journalist who has lost his passion for his job. Han Ju Hyeok (Hwang Jung Min) meets a brave practitioner named Lee Ji-Soo (Im Yoon-Ah) that is not afraid to say whatever she wants. When she met Han Jun Hyeok as her mentor, she began to dream of becoming a true journalist.
4. Mr. Queen
Featuring Shin Hye-Sun and Kim Jung-Hyun, the drama tells the story of a modern-day man whose soul is trapped in the body of a queen from the Joseon dynasty.
5. Run On
This romantic drama features two couples starring Im Si-Wan, Shin Se-Kyung, Sooyoung SNSD, and Kang Tae-Oh. Ki Seon-Gyeom (Im Si-Wan) used to be a national sprinter. Because of one incident, he retired from the sports and worked as a sports agent. Oh Mi-Joo (Shin Se-Kyung) writes subtitle translations for movies, they are destined to meet and suddenly fall in love.
6. Secret Royal Inspector
Towards the end of the Joseon era, Sung Yi-Gyeom (Kim Myung-Soo) took first place in the national examinations and he now works at Hongmungwan (administrative and research department). He has no goals or ambitions for his life. One day, Sung Yi-Gyeom got caught up in gambling. As punishment, he was assigned to work as a secret government examiner. His job is to eradicate illegal and corrupt acts by public officials.
7. Sweet Home
Telling the story of Cha Hyun-Soo (Song Kang), a high school student who had to leave his home after a tragedy befell his family. He then moved into a small apartment. At that time, the mysterious human phenomenon turned into a monster happening all over the world. Residents of Cha Hyun-Soo's apartment building must now fight these monsters and try to survive.
Sources: Cheat On Me If You Can, True Beauty, Hush, Mr.Queen, Run On, Secret Royal Inspector, Sweet Home
(Video) Introducing WeWALK, Smart Cane for the Visually Impaired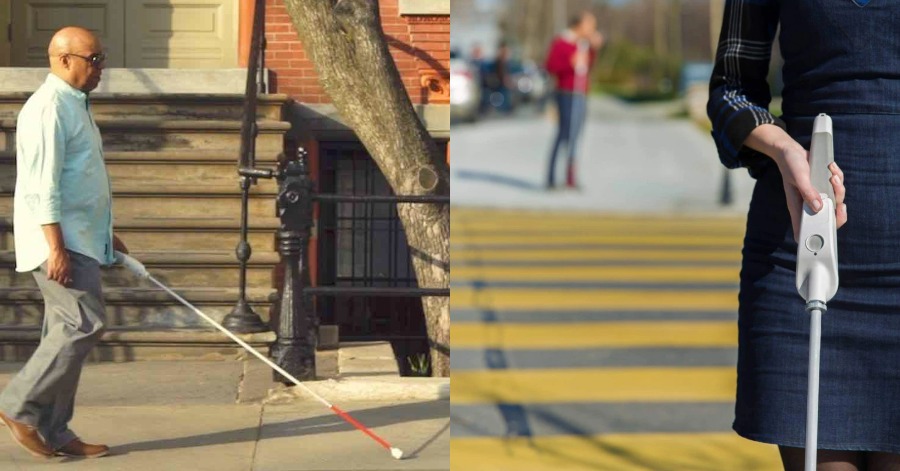 This smart cane is designed to replace the traditional cane that the visually impaired would usually use – WeWALK smart cane offers users a sensor that detects hazardous objects around them via a smartphone app and regular software updates.
Kursat Ceylan, 34, is a man that has been visually impaired since birth. Born in Ankara, he went to a school for the blind in Istanbul and ended up getting himself into Turkey's top universities, Bogazici University. He then became involved with the Young Guru Academy, a non-profit NGO based in Turkey.
Majoring in Guidance and Psychological Counseling, Kursat stayed in Oklahoma for a semester as an exchange student.
"We had started WeWALK as a project, with my mentor Emre Zorlu," Ceylan tells TRT World. Zorlu is now an investor in WeWALK with Vestel Ventures.
The WeWALK project started in 2017, then becoming a company on 2019 where it has reached visually impaired people in 37 countries, Ceylan tells TRT.
This smart cane aims to increase the mobility and safety of the users, which they couldn't really get from using a normal cane as it still imposes multiple dangers to them.
WeWALK has been chosen to be under Microsoft's AI For Good project, and also featured in Time Magazines for Best Inventions 2019, even winning a gold Edison Award in Vision Enhancement 2018.
"We recently had our first seed investor round," Ceylan tells TRT World, "about three months ago, for $750,000."
The investor list, in addition to Vestel Ventures, includes business people such as Agah Ugur, the former CEO of Borusan; Ali Karabey, the founder of the 212 Capital Partners; Burak Sevilengul, former Executive Vice President of Marketing at Turkcell and a few more.
The WeWALK smart cane is both hardware and open software that would need to be updated from time to time. Having voice recognition and touch control, the weWALK cane connects to smartphones via Bluetooth and would usually cost $600 – but they have a sale for preorder, being only $450.
Ceylan realized how this invention is much needed when he was on his way to speak for the CPRD (United Nations' Convention for the Rights of Persons with Disabilities) and hurt his head from hitting a pole his can didn't catch, injuring himself.
"There are 253 million visually impaired people in the world," he says. "Technology has come a long way. The white cane is a simple stick, it can be improved on with smart technology."
WeWalk can detect obstacles at ground, neck, and chest level, alerting users when they come close with it, having a touch screen and a microphone on the cane.
The app is available for iOS and Android that could help the users with navigation, tell when the bus leaves, finding places to go with the feature "what's around me" that tells them where they are and what's there for them to explore.
(Video) Intruder Tries To Break In Woman's House While She Was Doing TikTok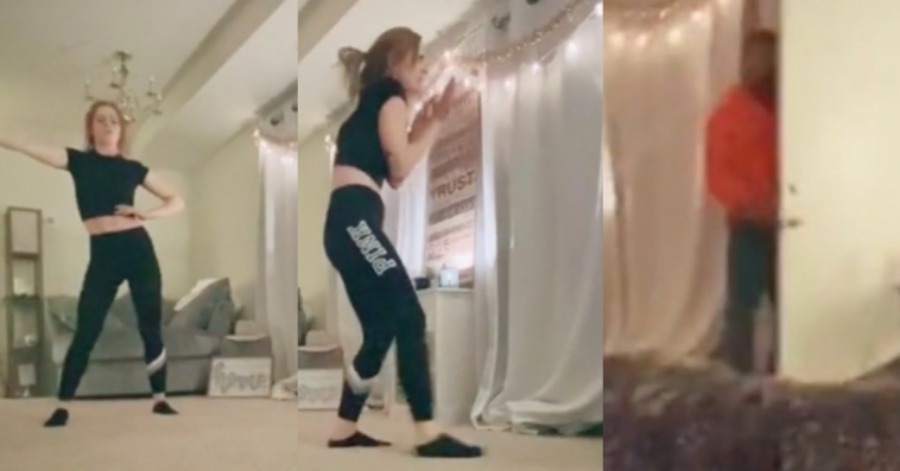 How does it feel when someone wants to break into your house while you are at home? The thrilling situation occurred to a woman when she was making a TikTok video while at home.
Hannah Viverette managed to capture the terrifying encounter between her and the intruder while she was at home, dancing for a Tiktok video at around Nov. 22, 10:20 p.m.
Hannah's neighbor, Rodiguez-Gomez had allegedly climbed onto her second-floor patio in Hagerstown home, the station said.
"Are you my friend?" he asked Hannah, then was denied by her, he asked again "No? Are you sure?"
The cops then arrested Rodriquez-Gomez for two counts of burglary, second-degree assault, and stalking.
"Welcome to the scariest moment of my life, crazily documented," Vivenette wrote on Facebook when she posted the clip just three days after the encounter.
"Absolutely unreal that I got it on video," she added.
In the post, she wrote that she had left her balcony door unlocked to get some fresh air.
"As many people know, I love to dance," she said on Facebook. "It is my outlet, my meditation, my safe place. More than not, I am recording my movements on my phone."
"In a moment, with my eyes closed, I heard my second-story balcony door begin to open," she wrote. "Startled, I immediately moved towards the door to close it, only to realize there was a man behind the force."
"A face I had seen almost daily in my apartment complex area since moving in, but never spoke a word to," Vivenette said. "A man that has made a point to watch me and make many uncomfortable advances at me from a distance for months now."
Rodriguez-Gomez was also charged with malicious destruction of property because police said he allegedly cut about two feet of Christmas lights from her balcony.
Viverette said she refuses to live in fear, and she recorded another TikTok video in the apartment a week later — but with a baseball bat nearby, she told Fox.
And for now, she's also not sleeping in the apartment.
Source: New York Post, TikTok News