Be Careful! You Might Be Infected With COVID-19 If You Have At Least 2 Of These Symptoms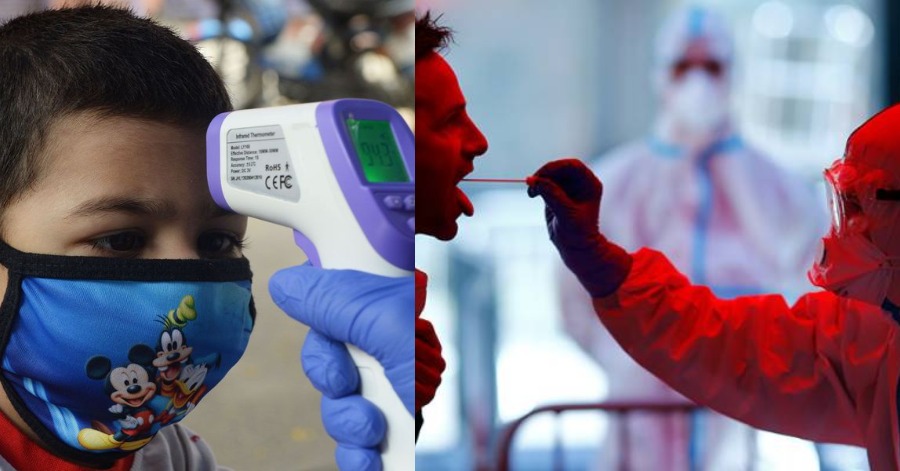 The case of COVID-19 in Malaysia is still at a worrying level and needs to be curbed as soon as possible before it spreads and becomes more serious. Yesterday, COVID-19 cases in Malaysia recorded 589 new cases.
To curb this virus, the community must give full cooperation to the Ministry of Health Malaysia (MOH) so that our country is free from the dangerous virus.
However, there is no doubt that there are still people who do not know about the symptoms that can cause them to be infected with COVID-19.
According to MOH, people may be infected with COVID-19 if they experience at least two of the following symptoms:
 Fever
Chills
Rigors
Myalgia
Headache
Afternoon throat
Nausea or vomiting
Diarrhea
Fatigue
Acute Onset Nasal Congestion or running nose
The following symptoms can also be a sign that you may be infected with COVID-19.
Cough
Shortness of breath
Difficulty in breathing
Loss of smell
Loss of taste
OR
Severe respiratory disease and experiencing one of these symptoms:
Pneumonia
Acute Respiratory Distress Syndrome (ARDS)
If any of you have at least two symptoms mentioned, you should seek immediate medical attention and treatment. This is because, based on the MOH statement, most death cases in our country are due to a delay in getting treatment.
Anda mungkin dijangkiti #COVID19 jika mengalami sekurang-kurangnya 2 simptom ini.
1. Demam (fever)
2. Badan seram sejuk (Chills)
3. Kekejangan otot (Rigors)
4. Mialgia (Myalgia)
5. Sakit kepala
6. Sakit tekak (sore throat)
7. Mual atau muntah (Nausea or vomiting) pic.twitter.com/KeG2BNoAZ6

— KKMalaysia🇲🇾 (@KKMPutrajaya) October 15, 2020
Source: Ministry Of Health
Woman Shares 12-Month Trial of Spider Bite Turns Into A 'Crater'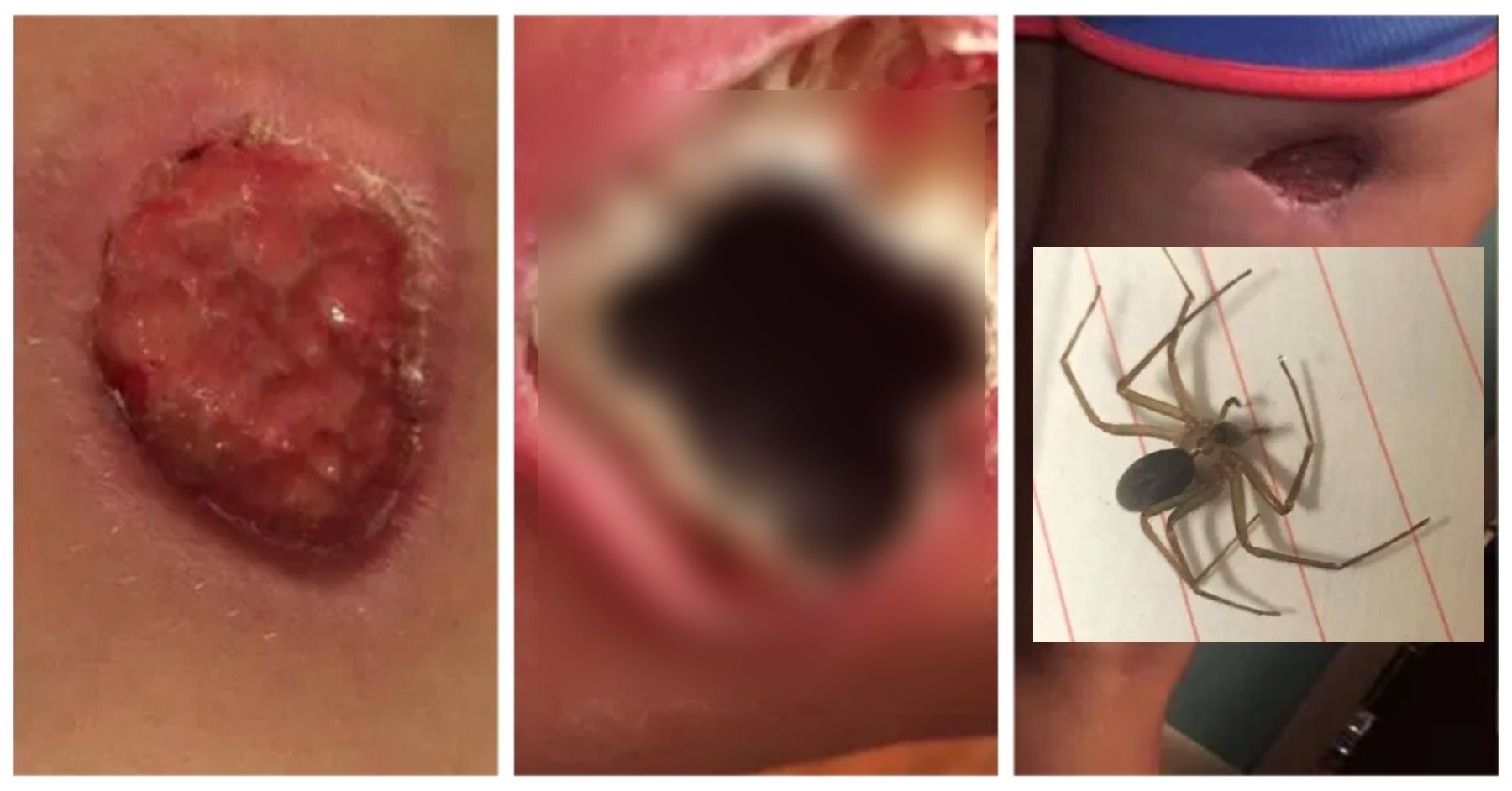 Recently, a woman has shared the effects of a bite from a spider known as the 'Brown Recluse Spider' on social media. Injuries from the spider bite have caused the victim's skin to have holes as a result of the infection.
The effects of the bite started from a red lump and then the woman's skin had holes with black wounds, this condition occurred after a few weeks of being bitten by the spider.
The scars from the spider bite are still visible even after a year after the bite.
The woman also uploaded a picture of the 'Brown Recluse Spider'. A friend of the victim shared the story on Reddit.
"He saw a doctor within 45 minutes after being bitten".
"14 days of antibiotics, three times a day. Daily treatment for the first two weeks and once a week since".
"The spider that bit him was caught and put in a plastic zip to be shown to the doctor".
It takes 12 months of medical treatment to treat a bite because the soft tissue damage caused by Brown Recluse spiders can take months to heal. Brown Recluse spiders are usually not known as aggressive. Although bites rarely cause death, they can cause significant "soft tissue destruction" that takes months to heal.
This species is usually found only in South and Central America and usually grows to a length of between 6 and 20 mm (0.2 and 0.8 inches) – but they can grow larger. These spiders are also said to be the second most venomous spider in America.
Sources: The Sun, Facebook Siakap Keli.
Maradona Quarantined After Bodyguard Shows Signs Of COVID-19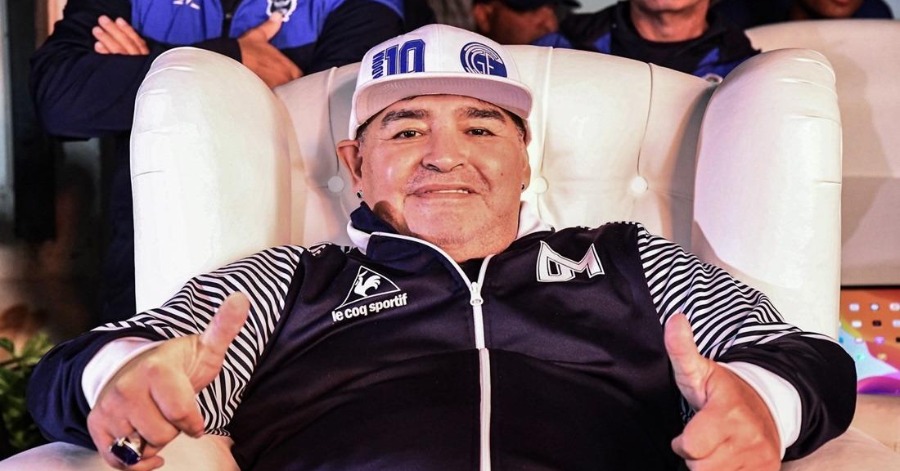 BUENOS AIRES, Oct. 28  — Football legend Diego Maradona was quarantined on Tuesday at his residence in Argentina after one of his bodyguards came down with symptoms of COVID-19, according to his press agent Sebastian Sanchi.
The bodyguard of the former footballer, and now coach of Argentine football club Gimnasia y Esgrima La Plata, is to undergo a test on Thursday to determine whether he has COVID-19, Sanchi told Xinhua.
"If he tests positive, Maradona will have to be swabbed (for the virus) like it or not," added Sanchi.
Earlier this month, Maradona, who will turn 60 on Friday, had tested negative for COVID-19.
Source: BERNAMA
Melbourne's Hard-Won Against COVID-19 After A Marathon Lockdown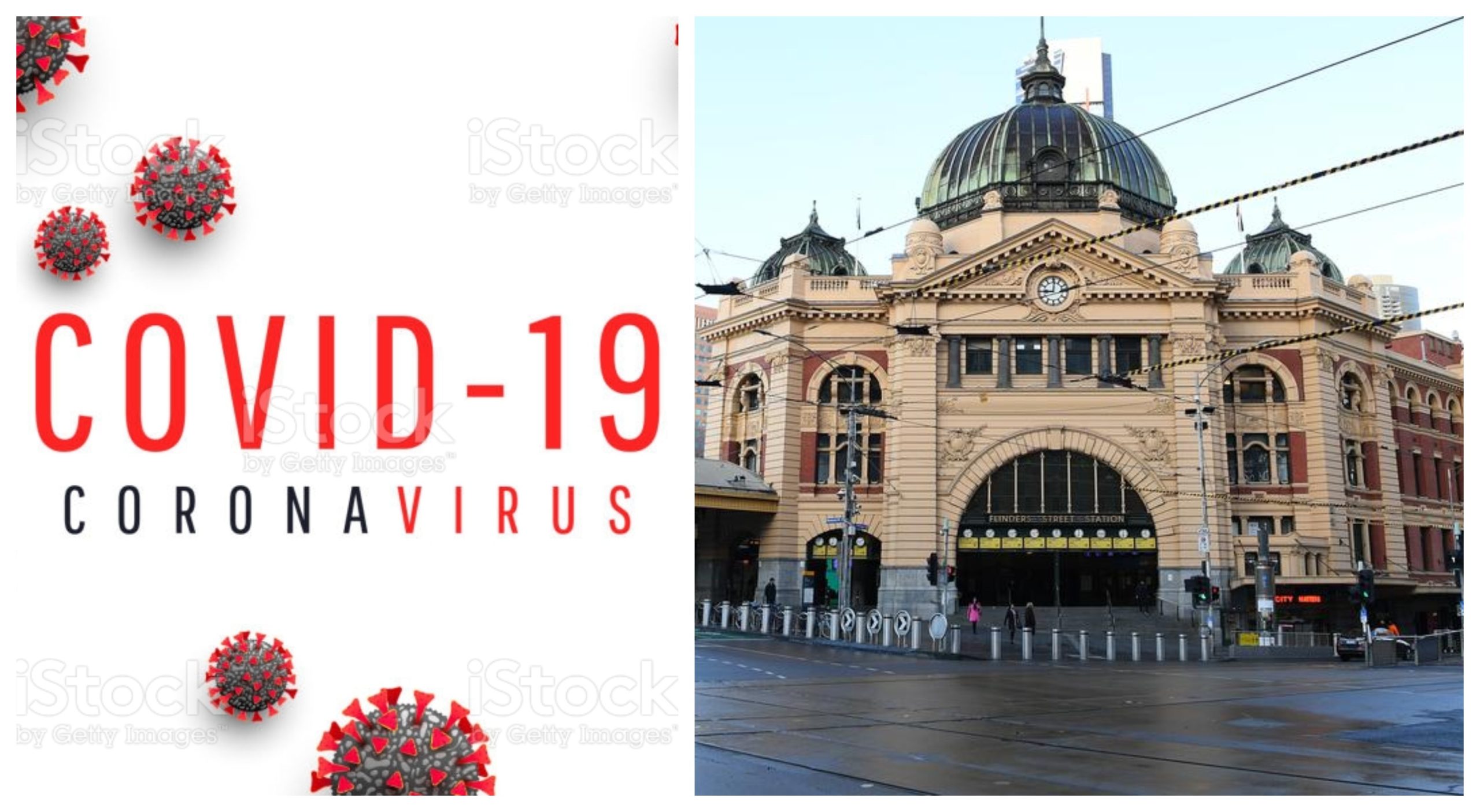 Melbourne has been on lockdown for a very long time just to flatten the curve of infection for COVID-19. As a result, all the residents have succeeded to be free from COVID-19 infection for a long period of time. Melbourne's grinding second coronavirus lockdown began in the chill of winter so they could control the number of people outdoor.
At the starting of July, Australia's cultural capital was confronting the terrifying reality of another deadly wave of infections that is the second wave of Coronavirus. More than 110 days later after the first wave of infection, experts say it is emerging as a world leader in disease suppression but with a higher chance of getting an infection and also more severe symptoms alongside places including Singapore, Vietnam, South Korea, New Zealand, and Hong Kong.
A biosecurity professor at the University of New South Wales' Kirby Institute that is Raina McIntyre said that Australia's response towards COVID-19 infection had been "light years ahead" of the US and also the UK. She also added, "It is just thoroughly shocking. When we think of pandemics we don't think that well-resourced, high-income countries are going to fall apart at the seams, but that is exactly what we have seen".
To control the dangerous and deadly infection, all of Melbourne's five million residents will see an end to strict stay-home orders that put an entire city into a type of protective custody for the sake of their own health. When the restrictions are finally lifted, Melburnians will have endured one of the world's longest and also toughest lockdowns.
It has been such a controversial, calamitous for jobs, and crushingly hard for many, but health specialists believe it has worked to prevent them from getting the Coronavirus infection. There is cautious optimism that with very low case numbers, the worst is over.
Professor Sharon Lewin who is the director of the Doherty Institute in Melbourne said, "I'm pretty proud of what we have achieved here". He also stated, "The outcome has been extraordinary but not without its pain, though".
Melbourne has reported no new daily cases for the first time since the month of June. In the early month of August though, it was recording more than 700 daily, and dozens of people were dying. Because of that, Professor Sharon Lewin stated that "Europe and the US are facing enormously high numbers. In Victoria, we had an isolated outbreak pretty much just in Melbourne, and the rest of the country had extremely low, and in many states zero, numbers". He then added, "We had absolutely no choice but to go into a significant lockdown if we were going to rejoin the rest of the country, and that gave us motivation".
Face coverings have become absolutely mandatory in Victoria, and a night-time curfew blanketed Melbourne. Life retreated indoors, while on the front-line of an invisible war, a growing number of casualties included health care workers and nursing home residents. The true impact on mental health may never be known.
Sources: BBC News.