Bukit Merah Laketown Resort Offer Promotions, 2 Entry Tickets As Low As RM30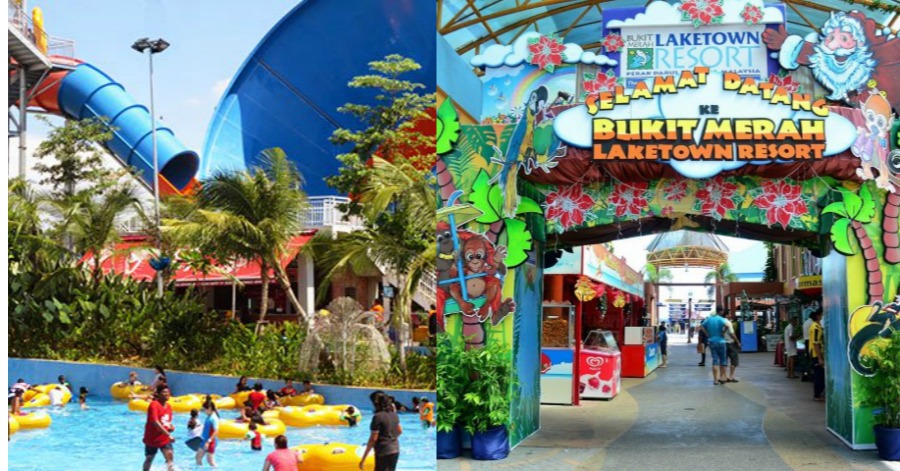 Bukit Merah Laketown Resort is a famous theme park holiday location in Perak. It is also listed as one of the interesting places in Perak that must be visited while on holiday in the state.
This destination often receives many tourists from within and outside the country because it is one of the earliest theme parks in Malaysia. Bukit Merah Laketown Resort offers a complete holiday package to every visitor in all aspects including accommodation.
In addition to having a comfortable resort, Bukit Merah Laketown Resort also has 4 major tourist attractions namely Laketown Water Park, Laketown Eco Park, Laketown Adventure Park, and Laketown Recreation Park.
This is a golden opportunity for you who want to have fun with your family at the water theme park. Why?
Bukit Merah Laketown Resort now offers a great promotion for you, the ticket price is only RM20 per person. If you buy two tickets it is only RM30. Cheap isn't it?
This promotion is offered in conjunction with the reopening of the water theme park. For your information, the price for this waterpark ticket is available walk-in and online but online booking is valid until December 2020 while walk-in until October 2020.
For those of you who do not want to miss buying this ticket and want to buy online can buy it here. What are you waiting for? Let's go to Bukit Merah Laketown Resort.
Sources: Bukit Merah Laketown Resort
Biden Ends Travel Ban On Muslim Majority Countries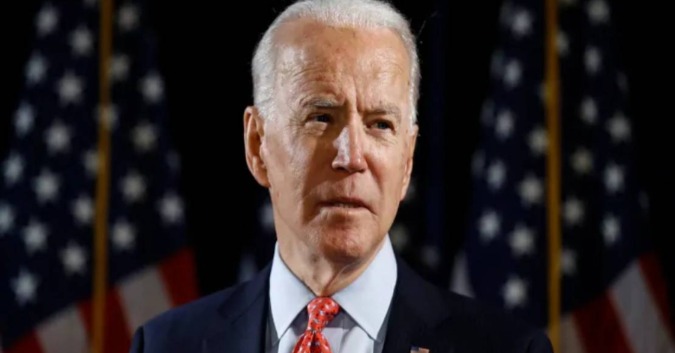 WASHINGTON Jan 21 – US President Joe Biden on Wednesday ended his predecessor's travel ban on several Muslim-majority countries, which the new administration called "discriminatory."
Biden signed the executive order in the Oval Office after taking the oath to become the country's 46th president, Anadolu Agency reported.
In the proclamation, he said the US "was built on a foundation of religious freedom and tolerance, a principle enshrined" in the country's constitution.
Trump introduced the ban in March 2017 with an executive order followed by proclamations that introduced vetting capabilities and processes, citing attempted entries of "terrorists" or "public safety threats," in a move to prevent individuals from entering the US from Muslim countries and then several other African nations.  These countries include Syria, Somalia, Yemen, Iran, Iraq, Libya and Sudan.
"Our national security will be enhanced by revoking the Executive Order and Proclamations," said Biden, ordering all American embassies and consulates to resume visa processing in a manner consistent with the move.
The restrictions were "rooted in religious animus, and xenophobia," White House spokeswoman Jen Psaki told reporters at a press briefing.
The Council on American-Islamic Relations (CAIR) welcomed the move, calling it "an important first step toward undoing the anti-Muslim and anti-immigrant policies of the previous administration."
"It is an important fulfilment of a campaign pledge to the Muslim community and its allies," said Nihad Awad, head of the nation's largest Muslim civil rights organisation.
Source: BERNAMA
£500 Will Be Fined To People Who Do Not Have A Valid Negative Covid-19 Test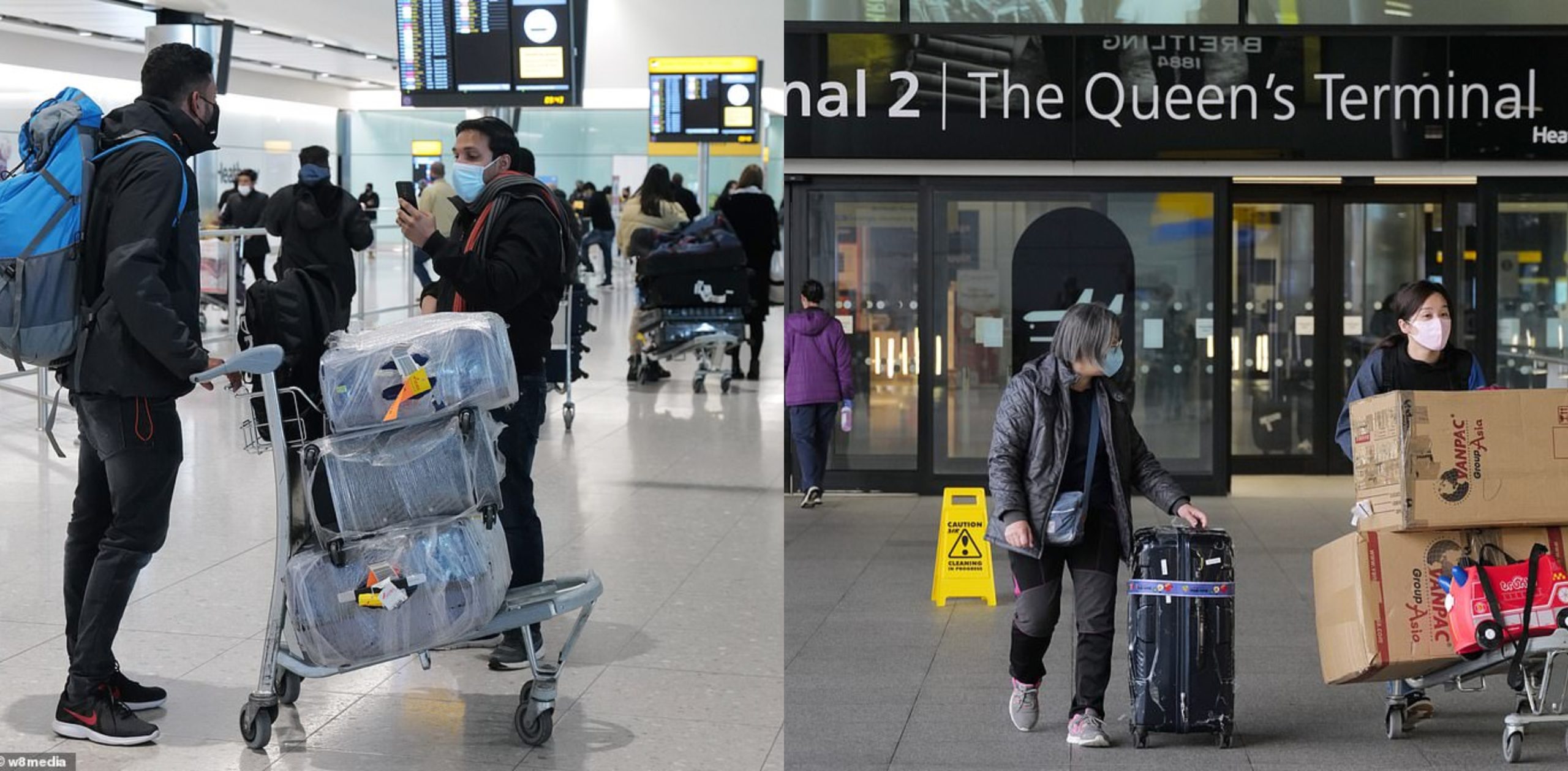 Travelers flying to Britain are being tested by both airlines and Border Force officials for their Covid documents, with more than 30 air passengers disclosing that they were fined £ 500 each upon arrival for not having a clear negative coronavirus examination.
London Heathrow Airport passengers are then let into the country, which is currently in its third lockdown since the first wave swept the nation in March, and told to quarantine after new rules were brought in yesterday, like all other UK arrivals.
The fines came as passengers started to face delays after landing in the UK this morning as officials checked any arriving passenger had a negative test – even though when boarding a flight in a foreign country they will all have already been checked by their airline.
For not complying with the regulations, passengers will be charged a minimum of £ 500, although the Home Office announced today that they are then let on their way – meaning hundreds of people with Covid-19 may have been let into the UK after the rules were enforced.
However, like all arrivals in the UK, they do have to comply with the quarantine laws for ten days – and those who violate those regulations can be fined up to £ 10,000.
The fines are given as fixed penalty notices for not getting a proper examination and do not remain on the criminal record.
If those fined were penalized for having no test at all or for their test certificate not meeting the appropriate requirements have not yet been disclosed by the Home Office.
After their airlines had already checked them while boarding flights overseas, many travelers were also shocked by long queues – with some saying the carriers were the 'strictest' in implementing social distancing.
Although official figures for Heathrow arrivals are not yet available, it is estimated that tens of thousands of people are arriving at the airport every day at the moment – after around 35,000 arrivals a day last month.
With some travelers claiming to have to wait up to an hour before their paperwork was reviewed at Terminal Two, Queues formed up again today in Heathrow's immigration hall.
Both electronic passport gates were locked, requiring a face-to-face inspection of both overseas and British passport holders. They had to apply their passports, a negative test – a polymerase chain reaction (PCR) in most cases – and a listing of the locator type where their mandatory ten-day quarantine in Britain will take place.
The staff guided arrivals to maintain a distance of 6ft from each other, but passengers said that individuals ended up facing each other and cramming together.
All arrivals must show proof of a PCR examination and a completed locator form listing the address where ten days of quarantine will be kept by travelers. Few passengers said they would join the release test scheme that decreases self-isolation from ten to five days.
Yesterday, on the first day of the new regime, passengers told MailOnline that they faced 90-minute queues at the border, but Heathrow Airport denied that this was the case.
A Home Office spokesman said: 'People should not be traveling unless absolutely necessary and it is an offense to arrive into England without proof of a negative Covid test or a completed Passenger Locator Form.'
Source: Daily Mail
Frozen Message In A Bottle Found In Norway, 16 Years After It Was Tossed Into The Sea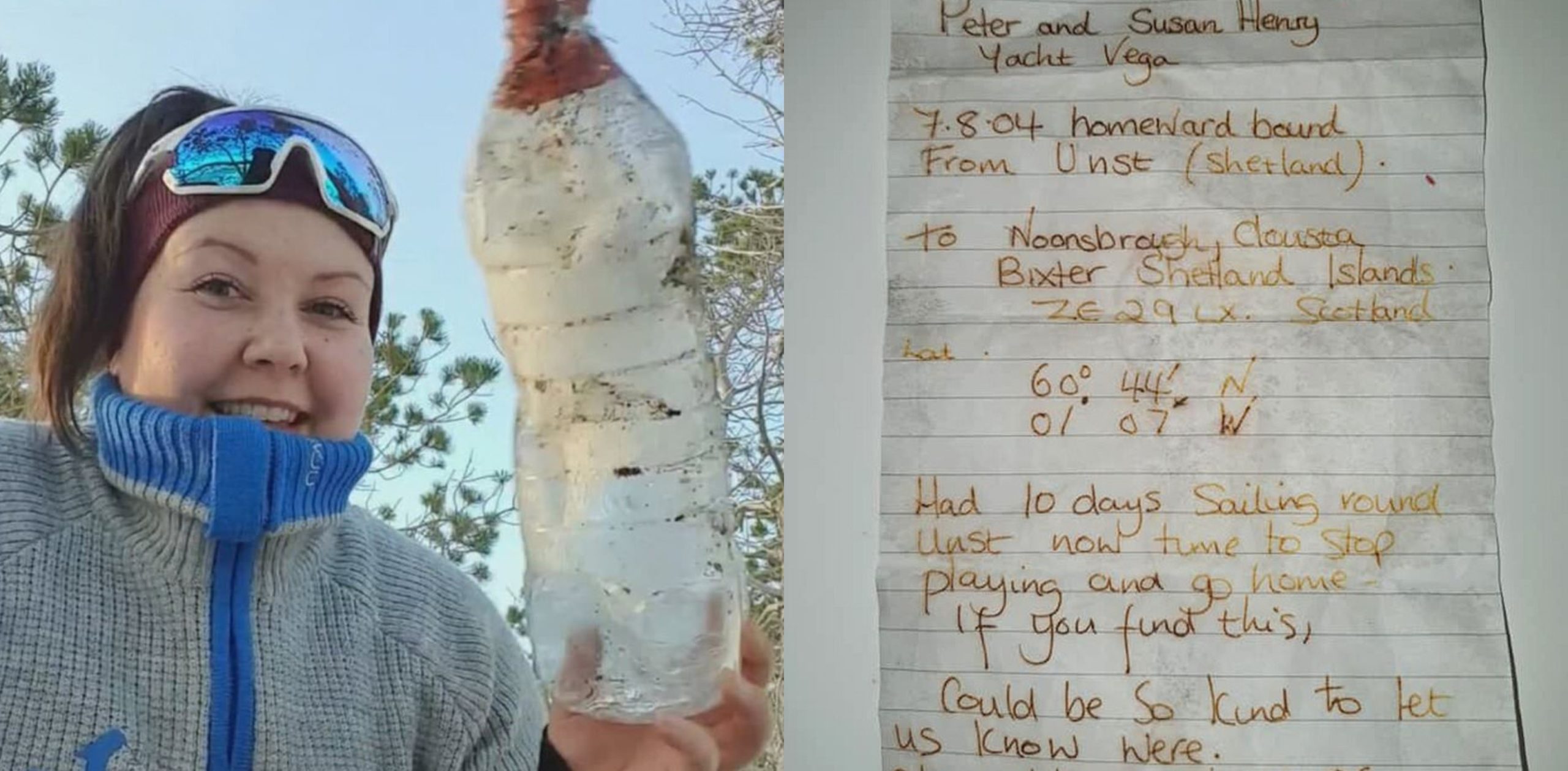 A frozen message in a bottle was washed off the coast in Norway 16 years after a couple from Shetland threw it into the sea while sailing.
When Helene Hundeide, from Måløy, found the frozen bottle, the 24-year-old was searching for a place to set her hammock up and make a fire.
Inside, she noticed a message posted by Peter and Susan Henry from Noonsbrough on August 7, 2004.
The message said that the couple were on the Vega yacht, returning home after 10 days sailing around Unst – and asked anyone who noticed the note to contact them.
"It was very exciting," said Ms. Hundeide. "I have never found a bottle mail before, and that it would be as old as 16 years – wow!
"That was absolutely incredible."
Ms. Hundeide, who manages power lines, attempted to contact the couple via the email address on the note but discovered that it was out of use.
She then posted the photo on a local Facebook group and shared it on the page Stories n Photos o Maritime Shetland, where its senders were recognized by several people. The story was also picked up in Måløy by the Fjordenes Tidende newspaper.
Ms. Hundeide was able to reach Mr. Henry within an hour with the help of Facebook users.
"He was surprised that the bottle post had been found after so many years," said Ms. Hundeide.
Ms. Hundeide has also talked to Mrs. Henry and says that when the pandemic is over, they are both "very nice people" whom she wants to meet in Noonsbrough.
"It looks like a beautiful place," she said. "I love to travel, so that's the next destination I will visit."
In the meantime, Ms. Hundeide says she plans to frame the message.
"It is in good condition, so this is a memory for life," she added.
Source: Daily Mail