China Agrees To Prioritize Malaysia As A First Recipient Of Their COVID-19 Vaccines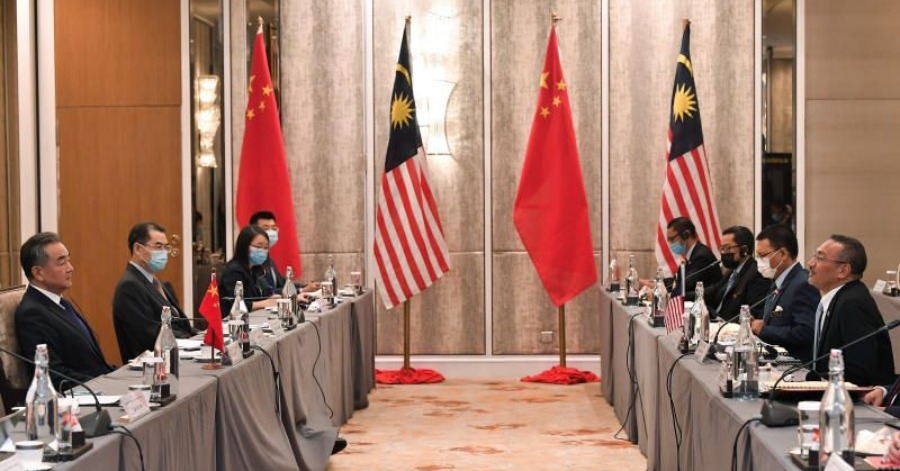 The rapid creation of vaccines for COVID-19 shows a lot of positive progress nowadays. This effort could finally be found and we would finally be able to see the light at the end of this dark tunnel. The country that is currently working so hard to produce the vaccine in China and they have promised that they would prioritize Malaysia to be the first one to get the vaccine. This is such a great and happy news for all of us Malaysians.
Sukacitanya sy ingin maklumkan, China bersetuju mengutamakan Malaysia sebagai penerima vaksin yang dibangunkan mereka. Biarpun proses penghasilannya masih berjalan, namun kesepakatan 🇲🇾🇨🇳 ini tetap perkembangan penting dalam usaha negara kita tangani wabak ini habis-habisan. pic.twitter.com/3o9bpOC6eO

— Hishammuddin Hussein 🇲🇾 (@HishammuddinH2O) October 13, 2020
Entering the month of October 2o20, China has successfully found four out of the total 10 COVID-19 vaccine candidates all over the world that have positively furthered to enter Phase Three clinical trials. This clinical trial would be the last step of testing before they could be regulatory approval.
According to the posting on Hishammuddin Hussein's official Twitter social media platform, China has made a promise to give Malaysia priority recipient status for its COVID-19 vaccine once it has completed the development process. Based on the news reported by New Straits Times, Foreign Minister that is Datuk Seri Hishammuddin Hussein has said this was one of the things his Chinese counterpart named Wang Yi, had agreed to in a particular meeting that they have made during Wang Yi's official visit to the country on the 13th of October 2020.
Hishammuddin Hussein said, "The country appreciated China's commitment to prioritize Malaysia for their fully developed COVID-19 vaccine". He also added during the press conference, "We also welcomed China's agreement to encourage Chinese enterprises to establish all-round cooperation with Malaysian partners in vaccine research and development and distribution".
Mites Breed On A Woman's Eyelashes As She Did Not Remove Her Makeup Properly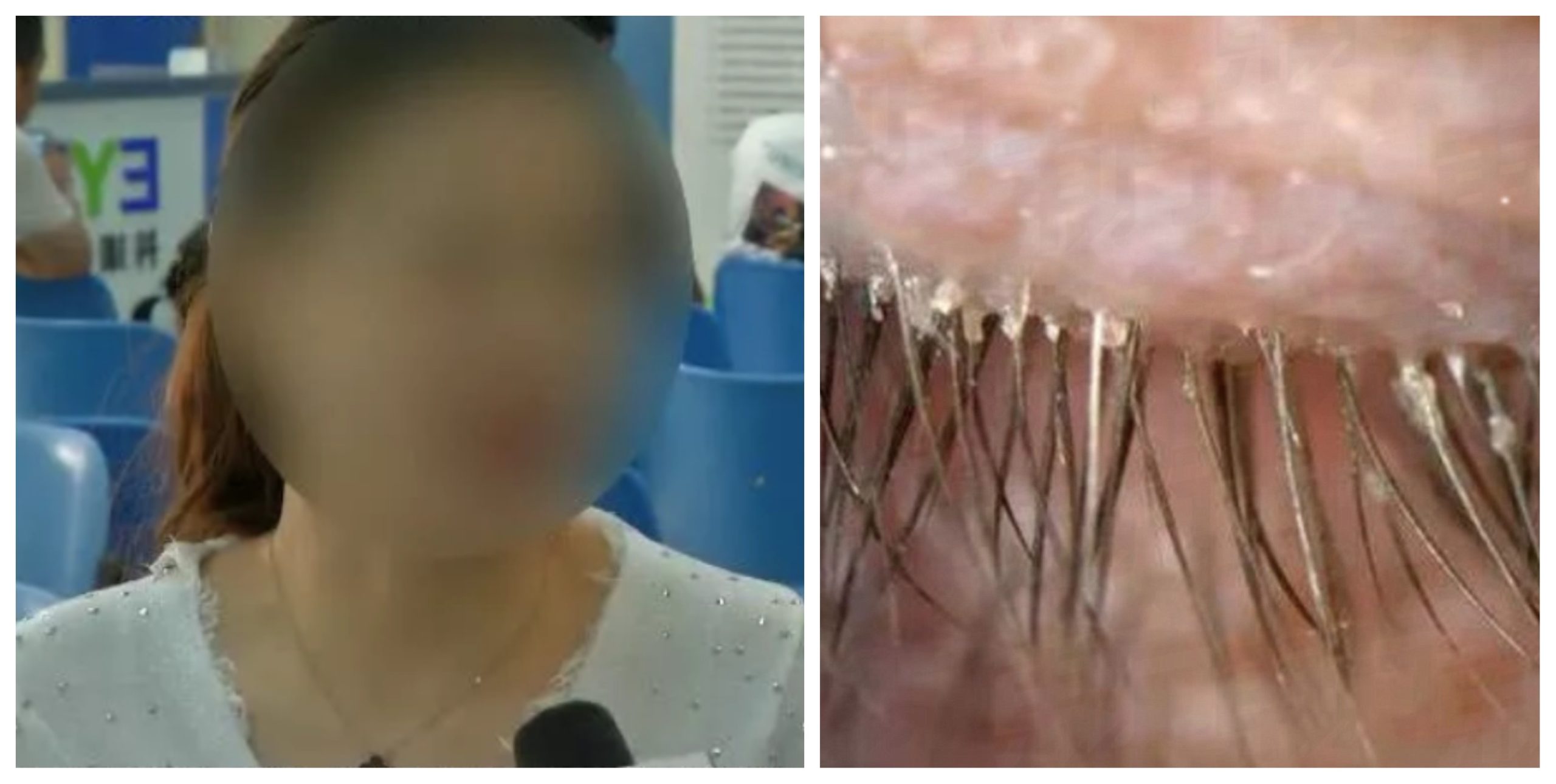 There has been a constant reminder for everyone who wears makeup to really remove and wash all their makeup properly especially before they decided to go to bed and sleep. As annoying and also tiring the process of removing the makeup that they have to face though, they still have and really should do it.
Unfortunately, a disgusting incident happened for a particular woman in China who decided not to remove her makeup properly. A lot of mites live in her eyelashes as result of her action.
According to the news, a particular 32-year-old woman originally from Hubei Province in China has spent the past six months of her life with itchy and also dry eyes. Other than that, her eyelashes kept falling off as well. She went to the doctor to find out what was happening with her eyes when her doctor found mites living in her eyelash follicles.
The doctor discovered that there are many mites crawling around the root of her eyelashes when this 32-year-old's eyelashes were examined. The doctor asked the woman if she had to wear makeup to work. It was suspected that because of the woman's irregular work schedule and pressure from work, she never removed her makeup properly at the end of each day. Because of that, it resulted in a large number of mites has bred on her own eyelashes.
The woman said, "No wonder my eyes have always been itchy and felt dry for the past six months". She also added, "My eyelashes would fall off often too". She was then advised by the doctor to properly and thoroughly remove her makeup whenever she has to use it. This would reduce the chances of mites growing in an unusual amount of time.
Sources: Oriental Daily.
(Videos) Shocked Homeowners Finds 'Secret Room' Concealed In Brick After 5 Years Moving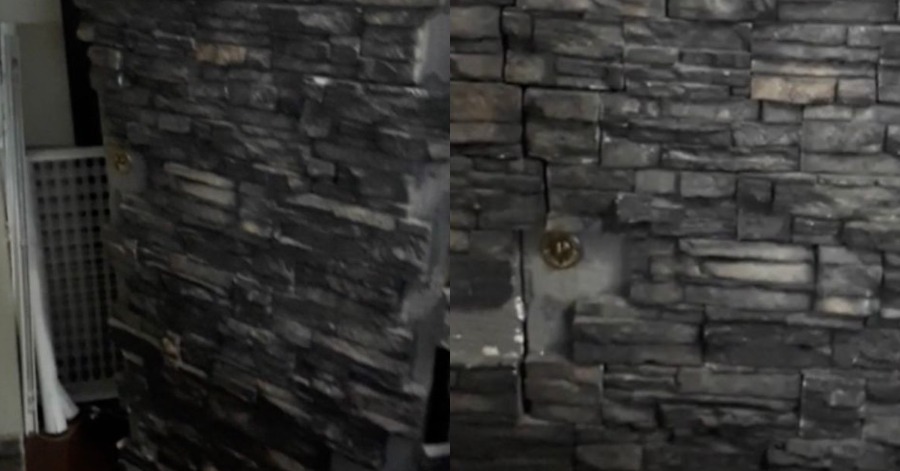 A homeowner was shocked to find a secret room hidden behind a wall after five years of living in his house. The video shared on the internet shows a man finding two bricks in his dining room that hid a gold turning lock.
The door then opened, revealing a cupboard-sized room they had never known existed.
According to Mirror UK, the video was posted on the Reddit website with the caption: "Been living in this house for 5 years, never noticed there was a secret door leading to a little storage cubby behind the dining room finish."
"Imagine when you open the door, there are people living in it," said one of the viewers.
"Sweet murder room bro! What a find," said another viewer.
"Huh, that's kind of creepy actually," as the homeowner replied to say: "Kinda creepy but no dead bodies at least."
"I should've brought a flashlight when I recorded but there was really nothing interesting I can find. Just a broom & dustpan, a 1/3 bag of concrete, some wood boards, those little indoor fence things, and spare blinds," added the owner of the house to calm everyone down.
They stated that although the wall in the dining room was different from other features in the house, they never thought there was something hidden behind the wall.
Source: Daily Viral, Mirror UK
Anchovies Seller Who Fled With Police Car Slapped With Six Charges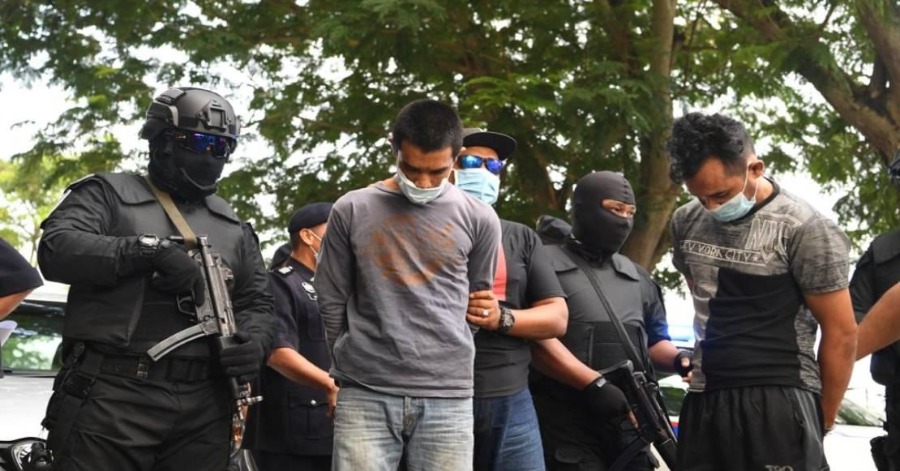 BUTTERWORTH, Oct 28  — An anchovies seller, who allegedly stole a police patrol vehicle from the Seberang Perai Utara (SPU) district police headquarters (IPD)  on Saturday, was charged with six offences at the Magistrate's Court here today.
Mohamad Azrullah Mohd Rodzi, 33, pleaded not guilty before Magistrate M.Kalaiarasi to all the six offences which include attempted robbery, impersonating a policeman, vehicle theft and robbery before Magistrate M.Kalaiarasi.
For the first charge, Mohammad Azrullah was charged with theft of a Honda Civic belonging to the Royal Malaysia Police at the patrol vehicle division of the SPU IPD  at about 9.15 pm on Oct 24.
For the second charge, he was accused of stealing two mobile phones – a Vivo and an iPhone 8 Plus – from Nurul Atieka Mazlan at a shop in Poko Sena, Tasek Gelugor, at about 10 pm on the same date.
He was then charged with attempting to rob Tang Chye Hong at a shop in Jalan Permatang Manggis, Tasek Gelugor at about 10 pm on the same date.
He also faced three other charges of impersonating a policeman while committing all three offences at the same place, time and date.
The charges were framed under Section 379, Section 379A, Section 170 and Section 393 of the Penal Code.
Deputy Public Prosecutor Aisyah Al Humairah Kamaruzaman prosecuted while the accused was represented by lawyer Muhaimin Hashim, who had requested his client to be sent to Hospital Bahagia, Ulu Kinta in Perak today for mental evaluation for a month, which was allowed by the court.
Magistrate Kalaiarasi allowed bail totalling RM17,500 for all charges with three sureties with an additional condition that the accused is not allowed to harass the victims.