Colombia Becomes The Eighth Country In The World To Pass 1 Million COVID-19 Cases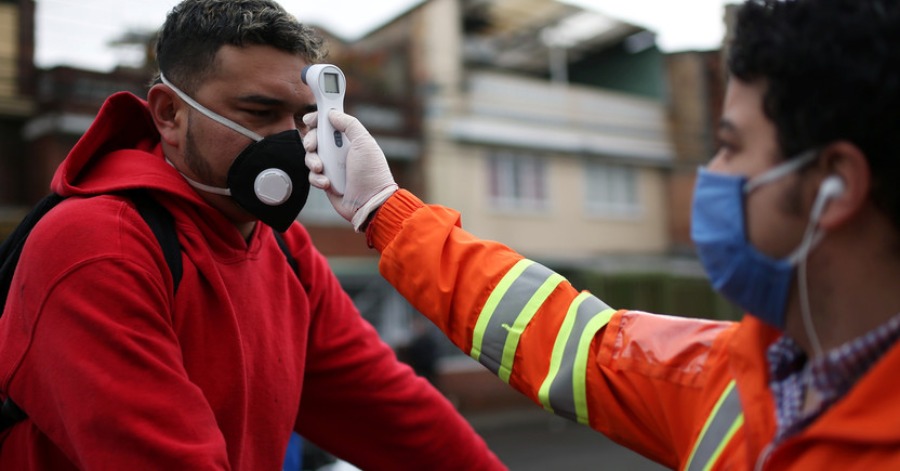 Colombia has now reached 1 million confirmed cases of COVID-19 on Saturday, becoming the second country in Latin America to report the number in less than a week.
Not only that, but Colombia is also the eighth country to reach 1 million confirmed cases. According to Johns Hopkins University data, among the countries that have reached a total of 1 million cases are Argentina, Brazil, the United States, India, Russia, France, and Spain.
Colombia, which has a population of about 50 million, saw an increase in cases of infection last August and has been declining ever since. However, recent cases of infection in Colombia record around 8,000 new cases of infection each day.
Epidemiologists also expect to see a significant increase by the end of the year.
Argentina reached 1 million confirmed cases on Monday and Peru and Mexico are expected to reach 1 million COVID-19 positive cases within a few weeks from now.
Overall, NBC News reports that Latin America continues to record some of the highest cases, diagnosing more than 100,000 confirmed infections each day.
As of October 27, a total of 43,444,797 people have been infected with COVID-19 worldwide, with 1,158,882 deaths reported.
Source: Johns Hopkins University, NBC News
70-Year-Old Woman Detained After Suspected Confining Her Son For 3 Decades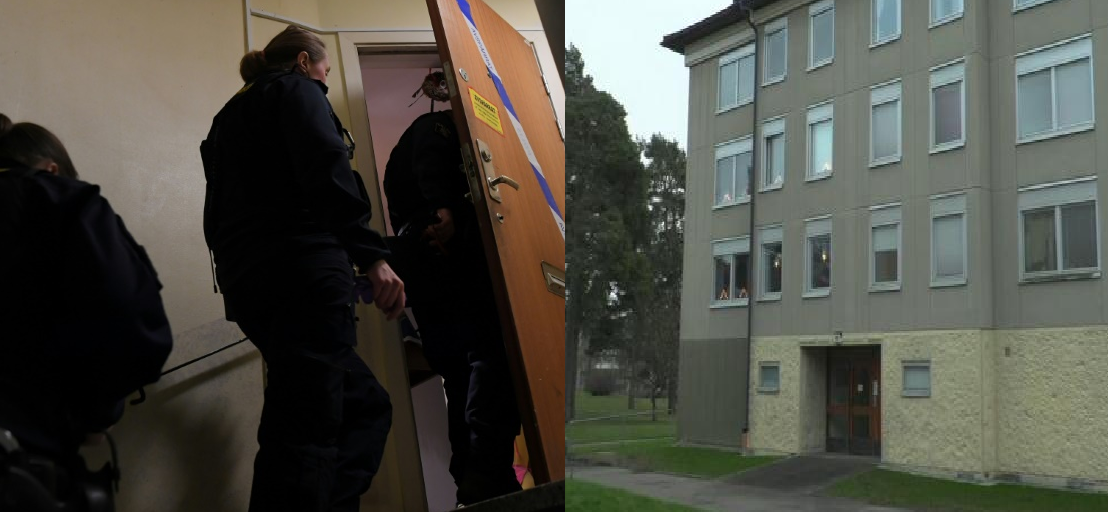 This woman from Stockholm is being suspected of illegal detention of a 41-year-old man, his son, who is in dire condition when he was found. Currently, the man is being hospitalized.
From the apartment block in Haninge, south of Stockholm, the police and local media said that the woman is being arrested for keeping her son confined in their flat for almost three decades.
A public prosecutor in charge, Emma Olsson, said the 70-year-old woman who denies any wrongdoing was being held against suspicion of illegal detention and abuse of her own son.
The son is hospitalized to treat his physical injuries that were present when he was found, but it wasn't specified where he got them from.
According to the local newspaper, the son was found by a relative who got curious and opened the door to their unlocked flat as the mother of the son was hospitalized at the moment.
The relative mentioned to the authorities 20 years ago that she had suspected the woman of being in total control of her son, but no official action had been taken and other family members had urged her not to cause trouble.
"But I understood he was in there and he must be afraid," she told the newspaper.
"I pushed the door and shouted hello. It stank of urine, dirt, and dust. It smelled rotten. No one can have cleaned for many years," she added.
She pushed her way through piles of rubbish to the kitchen, where she found the man sitting in a corner. She noticed that his legs look horrible – they were filled with bruises and sores.
The man could barely stand, missing much of his teeth, and had a slurred speech.
"He spoke very fast and a little incoherently but he was not afraid of me," she continued. "I'm in shock, but I'm thankful he got help and will survive."
Apparently, the woman detained has lost a child before at a young age, and once she got another son, she named it the same as her previous one and became very over-protecting of him. Aftonbladet newspaper mentioned that the son has been taken out of school when he was around 12 or 13.
"She stole his life from him and manipulated the people around her in order to keep her secret … he has been badly let down by all of society," the unnamed relative told Aftonbladet.
An unidentified neighbor who lived in the same building told the paper they had not seen the man for years.
"They almost never went outside, and never even opened the windows for fresh air," she said.
"The apartment was sealed," added the neighbor.
Many neighbors found the situation strange, she said. "But what can you do? How do you know what's going on behind closed doors?"
Source: The Guardian
Southbound Elmina R&R On Guthrie Corridor Highway Closed For Four Months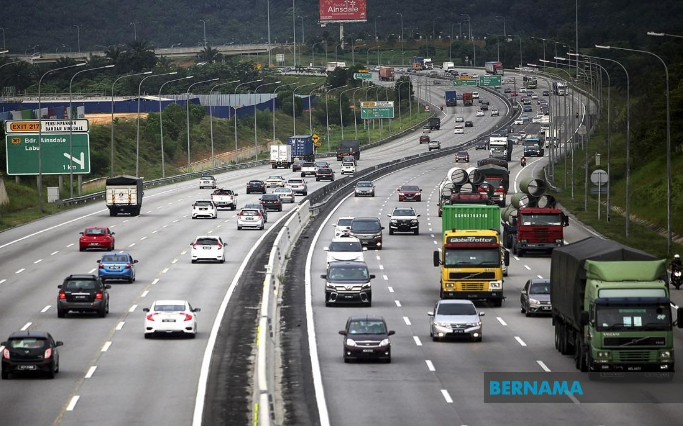 KUALA LUMPUR, Dec 4 — The Southbound Elmina Rest and Recuperation area along the Guthrie Corridor Expressway (GCE) will be closed for four months beginning today to give way to upgrading works.
PROLINTAS Expressway Sdn Bhd (PESB) in a statement today said the initiative was in line with PROLINTAS' continued commitment to providing the best service to highway users, and the R&R was expected to be opened again by mid-April next year.
"Following the closure, existing facilities such as food stalls, surau and toilets will not be in operation. A such, GCE users are advised to use the facilities at the Bukit Jelutong Rest Area," the statement read.
GCE users can contact the customer service hotline at 1-300-88-0035 for further information and get traffic updates at @GCEtrafik, www.prolintas.com.my and the PROLINTAS Highways official Facebook page.
Sources:  BERNAMA
(Video) Blackpink Will Hold A Livestream Concert On YouTube This December 27th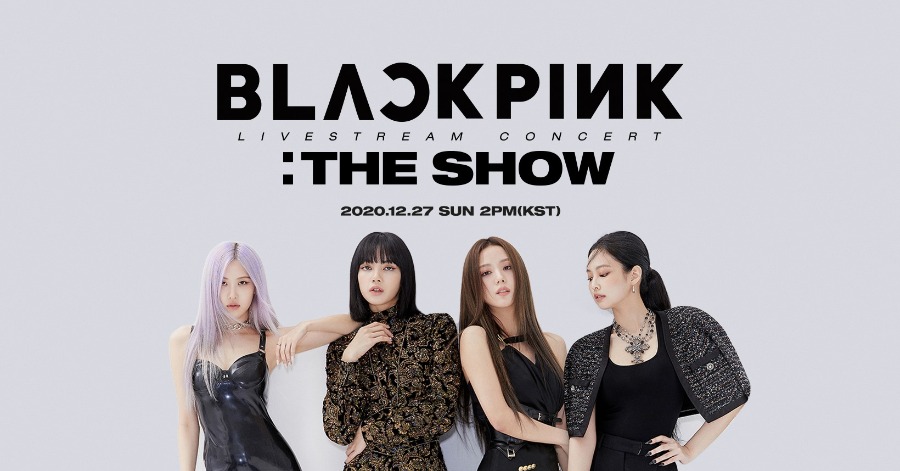 Get ready to mark your calendar as the famous Blackpink group will be doing a virtual concert at the end of December!
Fans of the popular Korean women's group are definitely looking forward to the end of this month when their beloved group announces the upcoming concert.
Performed On YouTube Music
The good news was confirmed by their management, YG Entertainment who announced that Blackpink will hold their first virtual concert entitled "YG Palm Stage – 2020 BLACKPINK: The Show". YG Entertainment will be collaborating with YouTube Music for the concert which is scheduled for December 27 at 2 pm.
Who Will Continue the 'Palm Stage' Concert
In addition to being Blackpink's first online concert, the upcoming event will also mark the launch of YG Entertainment's brand new concert "Palm Stage" (named after the idea of a concert fitting in the palm of the audience).
Blackpink is a South Korean girl group formed by YG Entertainment, consisting of members Jisoo, Jennie, Rosé, and Lisa. Blackpink has broken numerous online records throughout their career.
Their music videos for "Kill This Love" (2019) and "How You Like That" (2020) each set records for the most-viewed music video within the first 24 hours of release, with the latter breaking three and setting two Guinness World Records.
Prior to the concert, Blackpink will meet their fans live through "BLACKPINK – 'The Show' Announcement Live" which will be screened on the same platform on December 4, 2020.
You can also find more information on ticketing here.
Sources: Soompi.com, Variety