Indonesian Space Agency Pledged To Search For Exoplanets And Life Beyond Solar In 2021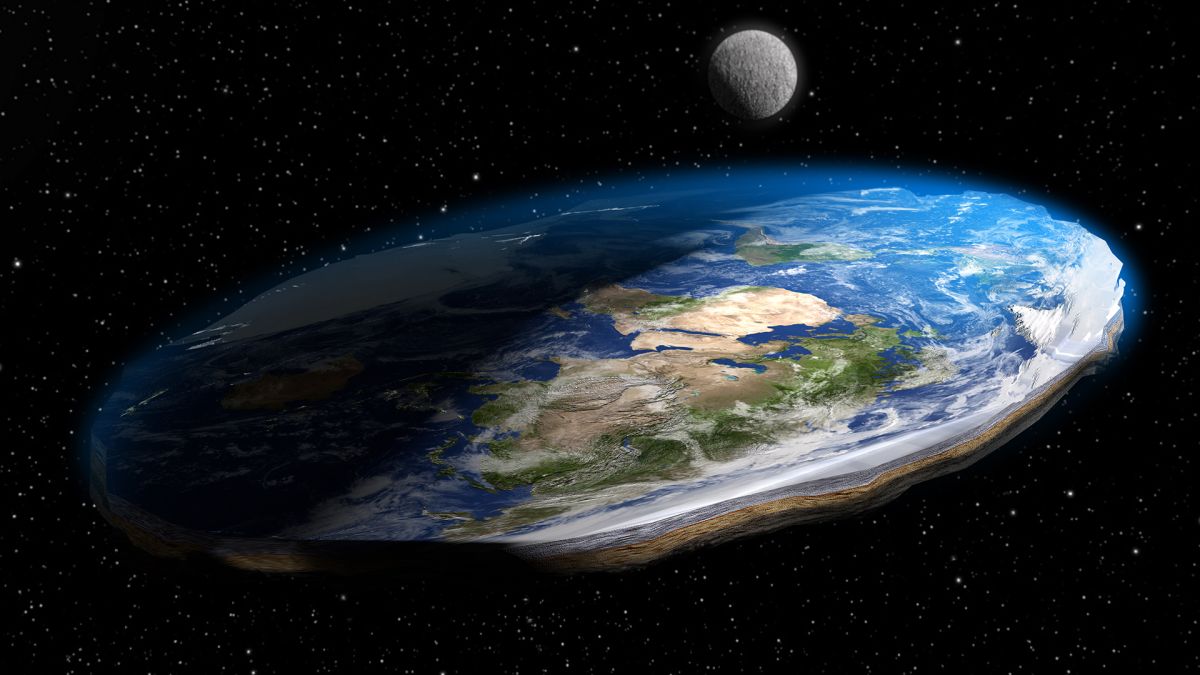 The Indonesian National Aeronautics and Space Institute (LAPAN) which is responsible for researching aerospace wants to focus on detecting possible aliens and habitats other than Earth starting 2021.
One of the researchers from LAPAN, Rhorom Priyatikanto admitted that this study has entered the level of strategic planning of research. Like the Interstellar story, researchers will study planets outside the solar system or better known as exoplanets. The study aims to find out which planets have the potential to be occupied.
"The first step in finding another life outside the earth is to find a planet with conditions that are considered occupiable. In our strategic research plan, next year EIGHT will begin the study of temporary phenomena, which are phenomena that occur accidentally. One of the goals is the detection and characterization of exoplanets," Rhorom told CNN Indonesia.
The announcement from these LAPAN is a response to the study of exoplanets in several foreign countries. Earlier this month, scientists claimed to have discovered an exoplanet that was allegedly better than Earth.
External Studies

In a study entitled 'In Search for a Planet Better than Earth', Washington State University (WSU) geologist Dirk Schulze-Makuch has successfully identified 24 habitable exoplanets out of 4,500 exoplanets on the radar. Among the criteria seen is that the planet is between 5-8 billion years old and has water.
As for the existence of aliens, Cornell University astronomer Lisa Kaltenegger says there is a possibility that other living things in the 1,004 stars are in the potentially occupied zone.
Sources: CNN Indonesia
(Video) Blackpink Will Hold A Livestream Concert On YouTube This December 27th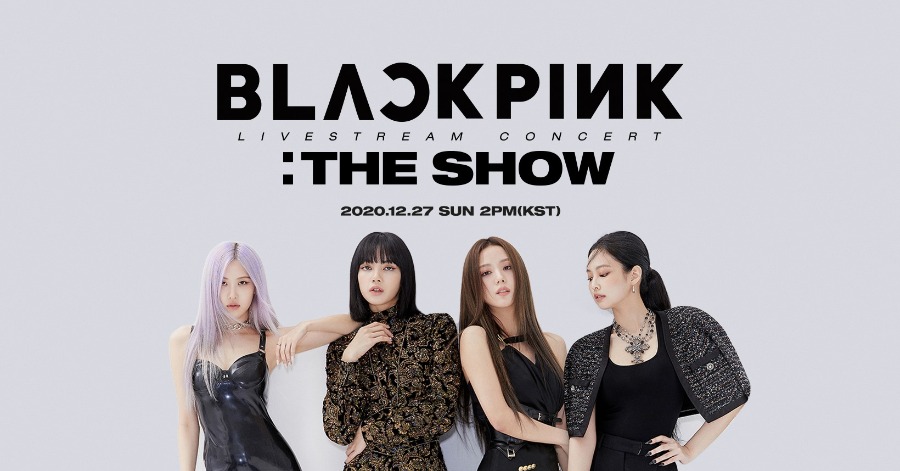 Get ready to mark your calendar as the famous Blackpink group will be doing a virtual concert at the end of December!
Fans of the popular Korean women's group are definitely looking forward to the end of this month when their beloved group announces the upcoming concert.
Performed On YouTube Music
The good news was confirmed by their management, YG Entertainment who announced that Blackpink will hold their first virtual concert entitled "YG Palm Stage – 2020 BLACKPINK: The Show". YG Entertainment will be collaborating with YouTube Music for the concert which is scheduled for December 27 at 2 pm.
Who Will Continue the 'Palm Stage' Concert
In addition to being Blackpink's first online concert, the upcoming event will also mark the launch of YG Entertainment's brand new concert "Palm Stage" (named after the idea of a concert fitting in the palm of the audience).
Blackpink is a South Korean girl group formed by YG Entertainment, consisting of members Jisoo, Jennie, Rosé, and Lisa. Blackpink has broken numerous online records throughout their career.
Their music videos for "Kill This Love" (2019) and "How You Like That" (2020) each set records for the most-viewed music video within the first 24 hours of release, with the latter breaking three and setting two Guinness World Records.
Prior to the concert, Blackpink will meet their fans live through "BLACKPINK – 'The Show' Announcement Live" which will be screened on the same platform on December 4, 2020.
You can also find more information on ticketing here.
Sources: Soompi.com, Variety
Singapore Becomes First Country To Approve Lab-Grown Chicken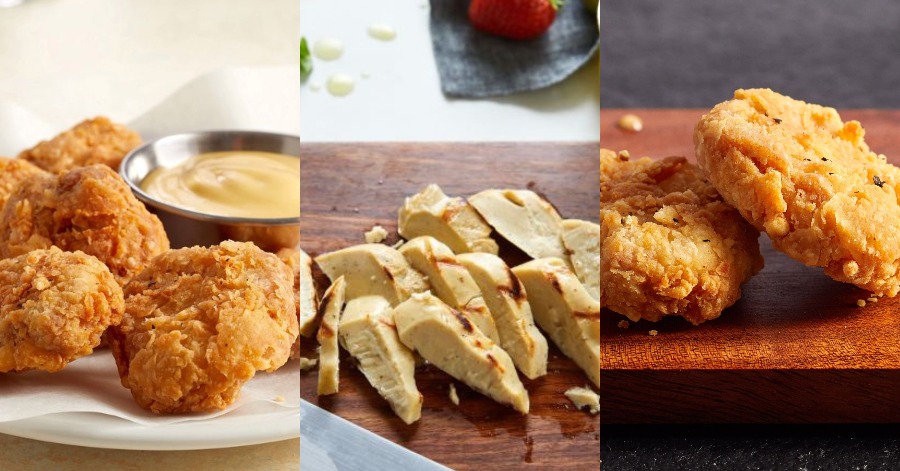 Singapore has given Eat Just Inc. based in San Francisco a regulatory approval for its laboratory-grown chicken meat to be sold in the country, making it the first country to allow the use of cultured meat.
The product is made from cultured chicken cells that have been made official as an ingredient for chicken bites that has received Singapore Food Agency's (SFA) approval, Eat Just said on Tuesday.
The chicken bites will debut in a Singaporean restaurant, with other plans for it to be used in a wider range, where they would be served into all dining and retail establishments all around the country, told Josh Tetrick, the co-founder, and CEO of Eat Just Inc.
In terms of pricing, it will be on par with premium chicken.
The process of making the cultured meat is made in a bioreactor, an apparatus that gives a biological reaction takes place – a device for growing organisms (yeast, bacteria, or animal cells) under controlled conditions, typically used in industrial processes to produce pharmaceuticals, vaccines, or antibodies.
The cultured meat is rich in protein and minerals, where the company is planning to sell it under the GOOD meat brand.
As of now, having manufacturing labs that reside in Singapore and Northern California, Eat Just only has the approval to sell the product in Singapore but hopes they would get to expand the sales of the "meat" to other parts like the U.S. and Western Europe.
The trend first started growing in the United States, where people are substituting animals for something plant-based. Aside from going vegan, the people have created alternatives for people who love meat but still look for change, like the Impossible Burger that once went viral a while back.
Just like Impossible Foods, Eat Just is already producing a range of products that don't require killing the animals, like the Just Egg that's made with mung beans and vegan mayonnaise.
Despite this year taking a toll on the global economy, Impossible Foods secure about half a billion dollars from funding and heavyweight investors mostly in Asia.
Source: CNN Business
(Video) Introducing WeWALK, Smart Cane for the Visually Impaired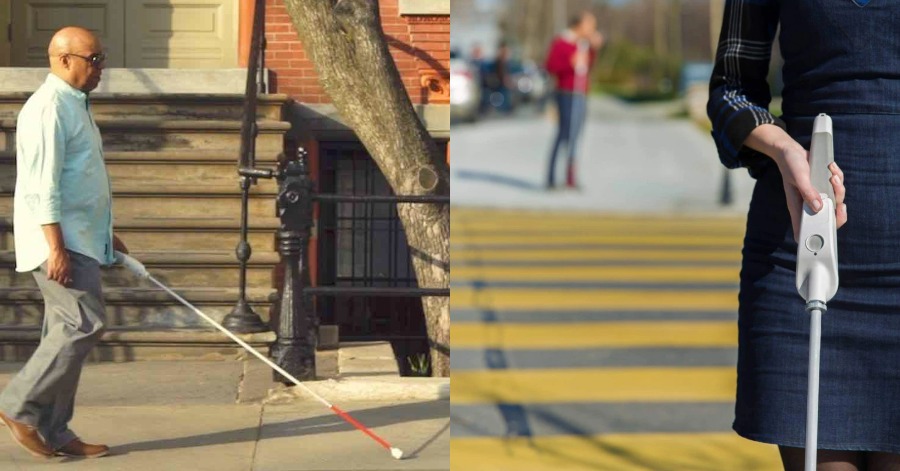 This smart cane is designed to replace the traditional cane that the visually impaired would usually use – WeWALK smart cane offers users a sensor that detects hazardous objects around them via a smartphone app and regular software updates.
Kursat Ceylan, 34, is a man that has been visually impaired since birth. Born in Ankara, he went to a school for the blind in Istanbul and ended up getting himself into Turkey's top universities, Bogazici University. He then became involved with the Young Guru Academy, a non-profit NGO based in Turkey.
Majoring in Guidance and Psychological Counseling, Kursat stayed in Oklahoma for a semester as an exchange student.
"We had started WeWALK as a project, with my mentor Emre Zorlu," Ceylan tells TRT World. Zorlu is now an investor in WeWALK with Vestel Ventures.
The WeWALK project started in 2017, then becoming a company on 2019 where it has reached visually impaired people in 37 countries, Ceylan tells TRT.
This smart cane aims to increase the mobility and safety of the users, which they couldn't really get from using a normal cane as it still imposes multiple dangers to them.
WeWALK has been chosen to be under Microsoft's AI For Good project, and also featured in Time Magazines for Best Inventions 2019, even winning a gold Edison Award in Vision Enhancement 2018.
"We recently had our first seed investor round," Ceylan tells TRT World, "about three months ago, for $750,000."
The investor list, in addition to Vestel Ventures, includes business people such as Agah Ugur, the former CEO of Borusan; Ali Karabey, the founder of the 212 Capital Partners; Burak Sevilengul, former Executive Vice President of Marketing at Turkcell and a few more.
The WeWALK smart cane is both hardware and open software that would need to be updated from time to time. Having voice recognition and touch control, the weWALK cane connects to smartphones via Bluetooth and would usually cost $600 – but they have a sale for preorder, being only $450.
Ceylan realized how this invention is much needed when he was on his way to speak for the CPRD (United Nations' Convention for the Rights of Persons with Disabilities) and hurt his head from hitting a pole his can didn't catch, injuring himself.
"There are 253 million visually impaired people in the world," he says. "Technology has come a long way. The white cane is a simple stick, it can be improved on with smart technology."
WeWalk can detect obstacles at ground, neck, and chest level, alerting users when they come close with it, having a touch screen and a microphone on the cane.
The app is available for iOS and Android that could help the users with navigation, tell when the bus leaves, finding places to go with the feature "what's around me" that tells them where they are and what's there for them to explore.