iPhone 12 Release, Unveils Four New Models From Mini To Pro Max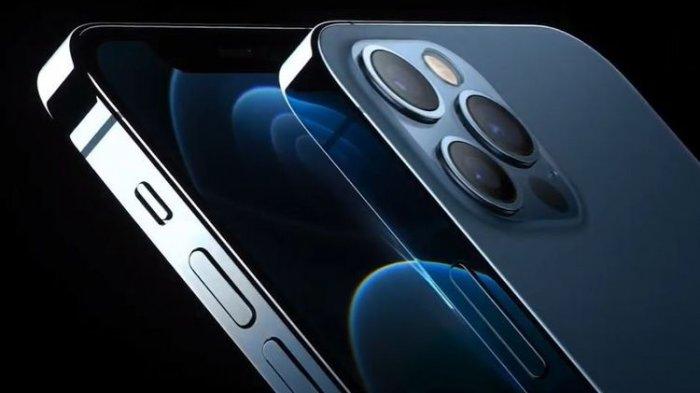 Almost a year has come with various rumors, finally, the day that tech enthusiasts and Apple have been waiting for has arrived. As expected, Apple's special program this time was held in conjunction with the official launch of the iPhone 12 series.
In contrast to previous years, Apple not only launched three iPhones but also four iPhone models from the iPhone 12 series were launched simultaneously.
The model with the all-new design consists of iPhone 12 Mini, iPhone 12, iPhone 12 Pro, and iPhone 12 Pro Max which are all powered by Apple A14 Bionic processor and 5G internet network.
iPhone 12 and 12 Mini
Replacing the iPhone 11 last year, the iPhone 12 this year still comes with the same screen size of 6.1-inches but with a thinner and lighter size.
Not only that, this time the model no longer uses an LCD display but an OLED display with Super Retina XDR technology.
The use of Ceramic Shield technology offers the iPhone 12 screen is stronger and not easily broken. In fact, Apple also claims that the Ceramic Shield makes the iPhone the strongest smartphone compared to other models produced by the brand.
In terms of camera, the iPhone 12 is equipped with two 12-megapixel rear cameras including wide and ultra-wide lenses. The updated Night Mode offer allows users to get the best picture in every photo taken even in dim light conditions.
iPhone 12 Pro dan Pro Max
In addition to the iPhone 12, Apple this time also launched a Pro version model that comes with two different sizes, namely 6.1-inch and 6.7-inch. Offering a 6.7-inch screen size through the Apple iPhone 12 Pro Max makes this model the model with the largest screen size in the history of the iPhone.
Through the Pro model this time, Apple chose to emphasize on the camera with the offering of Apple ProRAW, LiDAR Scanner, and several other functions.
A total of four colors have been offered this time making the iPhone 12 look different and more premium than previous models.
Especially for the iPhonegrapher out there, the iPhone 12 Pro Max model is also offered with additional technology on the camera side offering better picture quality at dim lighting up to 87%.
Price
Sources: Apple, TheGuardian, 9to5mac.com
Top 5 Cars Of 2020 That Got Most Talked About In Malaysia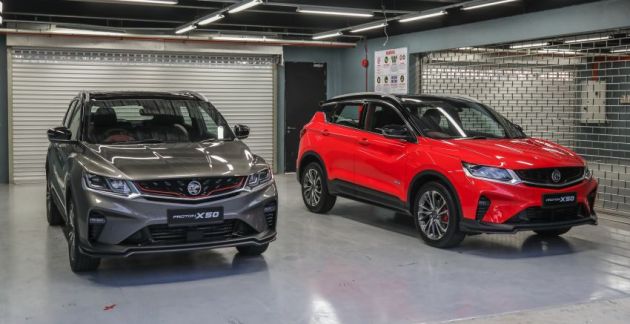 Recently, there have been a lot of new productions of cars in Malaysia. Many people have been highly anticipated with all of these cars that got released. Some of them have already pre-order the car that they really wanted.
These are the top 5 most anticipated cars in the year 2020:
1) Proton X50
Proton which is a national automaker, expected to launch a more compact and affordable SUV based on the Geely Binyue and that would be the Proton X50. Some of the rivals for the X50 that would be on the same rank include the Honda HR-V and also the Toyota C-HR.
It has a powerful 1.5-liter turbocharged Binyue with a 7-speed wet dual-clutch transmission and also produces an amount of 177ps and 255Nm of torque. This powertrain was jointly developed by Geely Auto and Volvo Cars.
Similar to X70, the Proton X50 could have premium features such as Adaptive Cruise Control, Lane Departure Warning, Autonomous Emergency Braking, and also Blind Spot Information System.
2) Nissan Almera
This fourth-generation of Almera was launched with a new three-cylinder 1.0-liter turbocharged petrol engine that could deliver 100ps and torque of 152Nm, with fuel consumption billed as 23.3km per liter. Other than that, key elements of the Emotional Geometry design language in the new Almera have included the V-motion grille, boomerang-shaped headlamps and tail lamps, kick-up C-pillars, and also a floating roof.
The interior also has a new instrument panel, infotainment screen, steering wheel, and seats. Highlights for this particular car include best-in-class roominess and also an eight-inch touchscreen Color Display Audio infotainment system.
Premium kit on more expensive variants includes best-in-class safety systems such as Intelligent Forward Collision Warning, Intelligent Emergency Braking, Blind Spot Warning, and also Rear Cross Traffic Alert.
3) Nissan Kicks
This Nissan Kicks compact crossover would-be rivals for the Honda HR-V, Proton X50, and also Renault Captur. It is likely to be powered by a 1.5-liter engine mated to an Xtronic CVT gearbox, producing 122hp and 153Nm of torque.
The Kicks features Nissan's signature V-motion grille, as well as boomerang-shaped headlights and tail lights. The D-shaped steering wheel and 17-inch aluminum-alloy wheels give this particular SUV a sporty feel.
Premium safety features in the Kicks include Intelligent Emergency Braking, Lane Intervention, Blind Spot Intervention, and also Cross-Traffic Alert.
4) Honda City
This fifth-generation Honda City debuted with a brand new 1.5-liter DOHC, 12-valve, VTEC Turbo engine that delivers 122ps and also torque of 173Nm. The engine is mated to a continuously variable transmission (CVT).
The exterior is designed with sporty elegance in mind while the interior is said to be roomy and more premium.
The latest City has the addition of projector headlights with LED daytime running lights, LED tail lights, chrome front grille, and also new 15-inch alloy wheels.
5) Honda Accord
This specific 10th-generation of Honda Accord is offered in two variants that are, a 190ps/243Nm 1.5-liter turbocharged and also a 215ps 2.0-liter hybrid. Fuel efficiency is claimed to be 16.4km per liter (turbocharged variant) and also 24.4km per liter (hybrid).
The new Honda Accord offers Honda Sensing safety technology, a more spacious cabin with improved legroom, Head-Up Display (HUD), and supports Apple CarPlay, SIRI voice command support, and also wireless charging for smartphones.
It does offer a more refined ride quality, with added insulation throughout the body including a new Wheel Resonator to lower tire and underbody noise while driving as well as an Active Noise Cancellation (ANC) system.
Sources: Star Car Sifu 
Free Bus Service for Malaysians in Putrajaya Starting Nov 1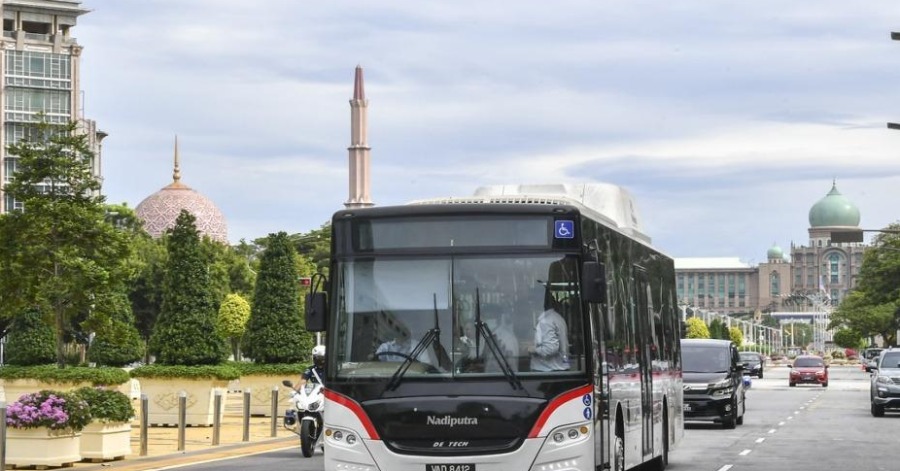 PUTRAJAYA, Oct 26  — Malaysians will be able to enjoy a free bus service in Putrajaya beginning Nov 1, said Federal Territories Ministry secretary-general Datuk Rosida Jaafar.
He said the service, which will cost RM12 million a year, would involve 30 buses and 12 Nadi Putra routes around the federal administrative centre.
He said the facility, provided through the ministry's agency, Putrajaya Corporation, was part of the Wilayah Prihatin programme to help the people, especially Putrajaya residents, in reducing the cost of living and dealing with the government.
"At the same time, the free service can also promote domestic tourism activities in Putrajaya to help in economic recovery in the wake of COVID-19," he told reporters after the launching of the service here today.
Rosida said non-citizens would be charged RM1.50 for the service, which will be operated in compliance with the COVID-19 standard operating procedure (SOP), including on physical distancing.
The main route, T500, starts at Complex E and passes government complexes along Persiaran Sultan Salahuddin Abdul Aziz Shah Presint 1 (Complexes A, B, C, D, and E) and Persiaran Perdana (Presint 2 and 3) until Dataran Gemilang at Presint 4.
Another 11 routes will go through residential, and commercial and office areas, excluding at Presint 1 and Presint 5, at frequencies of 15 minutes during peak hours, 20 minutes during non-peak hours and 30 minutes at night, on weekends and public holidays.
Besides Putrajaya Sentral as the main station, two stops, which are Complex E at Presint 1 and Dataran Gemilang at Presint 4, would be made as transits that connect the main service routes with several other services for the benefit of passengers.
Source: BERNAMA
GSC Let Gamers To Rent The Entire Cinema For Gaming As Low As RM188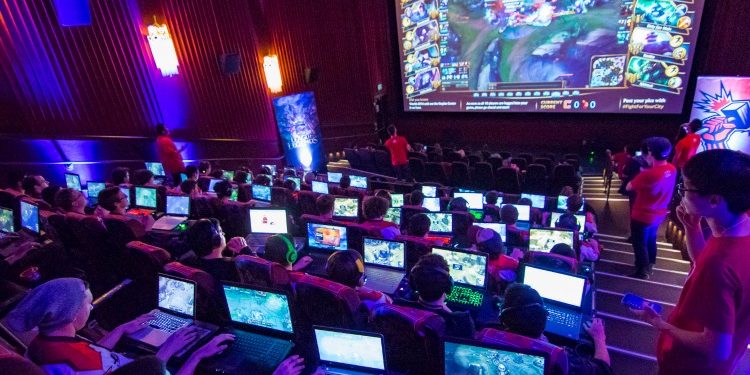 Tired of playing games or video games on your TV because the screen is not big enough? Or want to try a different experience of playing games? This is good news for everyone because you can now play games with the huge screen in GSC cinemas.
Through a Facebook post, Gold Screen Cinema (GSC) announced that it will open up opportunities for players, to rent a stage hall to play PlayStation and Nintendo Switch Games.
The cinemas that carry out this promotion are GSC Queensbay Mall, GSC Ipoh Parade, GSC AEON Melaka City, and GSC Paradigm Mall Johor. GSC is also likely to expand this promotion throughout Malaysia.
To give you an idea of ​​how the package works, here are some pictures shared on their platform about what it has to offer.
Must be fun to play games on the cinema screen? What are you waiting for, this is the time for you to feel a new experience and more satisfied while playing games.
Offering prices starting from RM188 for three hours, this is what GSC promises:
You've seen movies on the big screen, but have you played games on the BIG SCREEN?
Now you can book a hall from us for only RM188 and play your favorite Plashspeed or Switch games! Not even kidding.
Now available for booking at:
– GSC Ipoh Parade
– GSC AEON Bandaraya Melaka
– GSC Paradigm Mall Johor
More locations coming soon!