Japan's Total Coronavirus Cases Top 100,000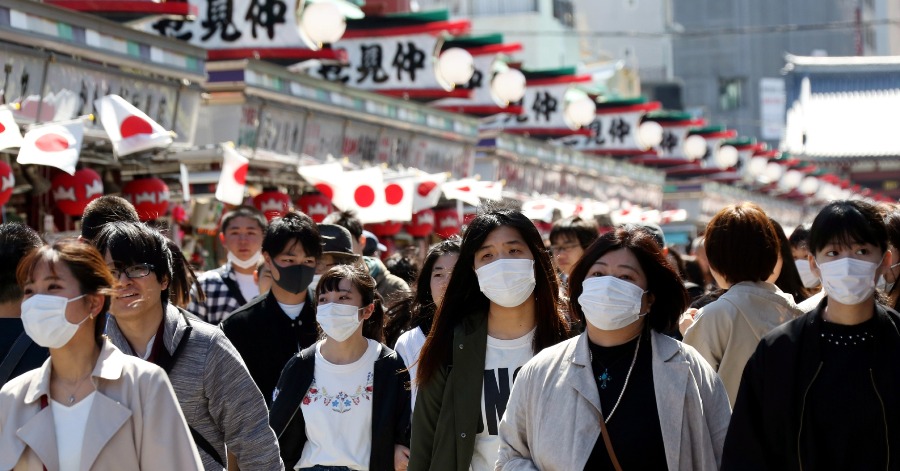 TOKYO, Oct 30 — Japan's cumulative total of confirmed novel coronavirus cases topped 100,000 on Thursday, according to a tally based on official data, amid a recent uptick in the number of new infections coinciding with a resumption of economic activity, Kyodo News reported.
The single-day number of new cases across the country reported Thursday was 809, eclipsing the 800 mark for the first time since Aug 29, as some clusters of infections have been detected since early this month.
The total figure includes about 700 cases aboard the Diamond Princess, a cruise ship that was quarantined in Yokohama in February. There have been more than 1,700 deaths in the country attributed to the virus.
Confirmed cases in Japan surged in April, prompting the government to declare a nationwide state of emergency that called for people to stay at home and some businesses to temporarily close, while imposing strict entry restrictions for foreign travelers from most of the world.
Daily figures peaked in August at around 1,600 and have since slowed, but experts advising the Ministry of Health, Labor and Welfare have warned of an upward trend again in new infections, with Tokyo continuing to see a steady number of cases while other parts of the country, such as the northernmost main island Hokkaido, are seeing an uptick.
Japan had 3.21 coronavirus cases per 100,000 people in one week from Oct 20, up from 2.84 in the week from Oct 6, according to the health ministry.
Japan has fared much better than the worst-hit parts of the world such as the United States, which has seen more than 8.8 million confirmed cases. Europe has also been battered, with France and Germany both announcing Wednesday that they are going into lockdown amid an onslaught of infections.
According to data compiled by Johns Hopkins University, Japan's cumulative total of cases ranked 49th in the world.
But Japan is worse off than neighbors such as South Korea and Taiwan, which acted quickly to restrict travel and stamp out clusters.
The milestone of 100,000 confirmed cases comes as the administration of Prime Minister Yoshihide Suga is considering extending its domestic travel subsidy program in an effort to prop up the world's third-largest economy, which saw a record contraction in the April-June quarter.
The "Go To Travel" campaign was launched in most parts of Japan in late July and was initially set to expire at the end of January. The later addition of Tokyo, which has reported more than 30,000 coronavirus cases in total, may have contributed to the nationwide increase in infections.
"We believe it is possible to continue social and economic activity by taking effective measures to keep the number of serious cases and deaths to a minimum," Deputy Chief Cabinet Secretary Naoki Okada said at a press conference on Thursday.
Japan is bracing for the flu season, which coupled with the COVID-19 outbreak could put a strain on the medical system. Suga has vowed to support hospitals while aiming to procure enough coronavirus vaccine for the country's entire population by the first half of 2021.
Source: BERNAMA
Polio Outbreak Ended In Malaysia, Know These 7 Interesting Facts About It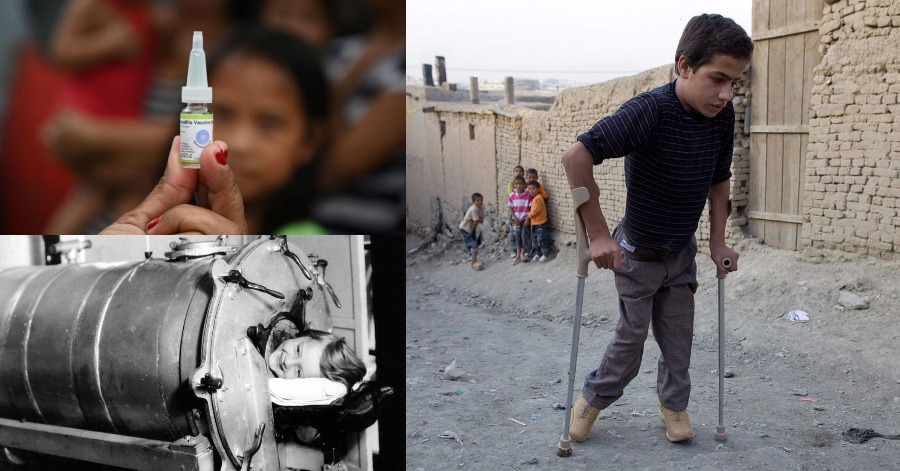 Polio is actually an infectious disease caused by the poliovirus. It moves from the gut to affect the central nervous system, and there is muscle weakness resulting in a flaccid paralysis. This can occur over a few hours to a few days. The weakness involves the legs, but less commonly involve muscles of the head, neck and diaphragm. Many people fully recover. In those with muscle weakness, about 2 to 5 percent of children and also 15 to 30 percent of adults die.
Recently, the polio outbreak in Malaysia has been declared ended following an official notification by the World Health Organisation (WHO) representative office for Malaysia, Brunei, and also Singapore to the Health Ministry (MOH). The declaration was made following findings by an evaluation team comprising a panel of international experts who had carried out a comprehensive assessment of polio control and prevention measures carried out in Malaysia. For those who might not know what polio is, these are 7 interesting facts to know about polio disease.
1) There are 3 types of polio and that is the non-paralytic (which does not lead to paralysis), the spinal-paralytic (which can result in the paralysis of one or more limbs), and the bulbar (which can result in weak muscles, reflex loss, and respiratory problems).
2) 1 in 200 infections leads to irreversible paralysis (usually of the legs). Among those paralyzed, 5 to 10% of patients die when breathing muscles become immobilized.
3) Up to 95% of polio cases show no symptoms. A small number of people may have a fever, sore throat, headache, nausea, vomiting, abdominal pain, or diarrhea.
4) The virus is found in the saliva and feces of sick people. It can be spread by direct contact with sick persons or through the air when a sick person talks, coughs, or sneezes. It is also spread by food, water, or hands contaminated with infected feces.
5) About 2 to 5 children out of 100 who have paralysis from polio die because the virus affects the muscles that help them breathe.
6) Jonas Salk produced the first polio vaccine in 1952, the best way to prevent Polio because there is no cure for polio.
7) The World Health Assembly launched the Global Polio Eradication Initiative (GPEI) with the support of key health organizations in 1988 to focus on creating a solution to polio.
Sources: Do Something.
COVID-19 Deaths Back To Double Digit After Two Months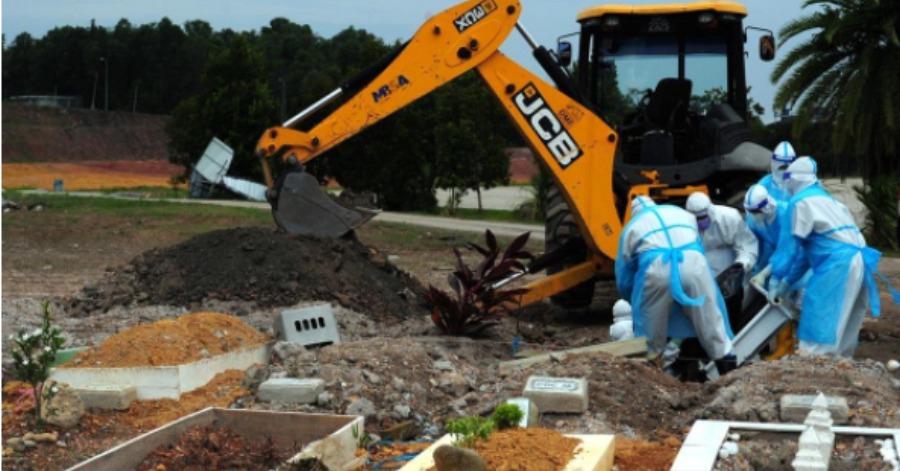 KUALA LUMPUR, Sept 13 — The number of death due to COVID-19 in the country over the past 24 hours has dropped to two digits.
The last time a two digit number in COVID-19 death was recorded in the country was last July 6, with 99 deaths.
The Ministry of Health (MOH), through its website https://covidnow.moh.gov.my, stated that a total of 99 deaths due to COVID-19 was recorded yesterday.
Meanwhile, the number of backlog of death cases which was not reported previously was 292 cases, which brings to a total of 20,711 deaths due to COVID-19 in the country so far.
As of yesterday,  52.6 per cent or 17,177,911 individuals of the country's populations have completed their COVID-19 vaccination.
A total of 65.4 per cent or 21,372,276 individuals have received at least one dose of the vaccine, and they included recipients of the single-dose CanSino vaccine.
On the daily vaccination rate, a total of 227,476 doses of vaccine were administered yesterday, bringing the total dose given through the National COVID-19 Immunisation Program (PICK) to 34,488,051.
PICK was launched on Feb 24 to curb the spread of COVID-19 in the country.
Sources: BERNAMA
School Will Be Back! Teach Children To Practice These 5 Classroom Precautions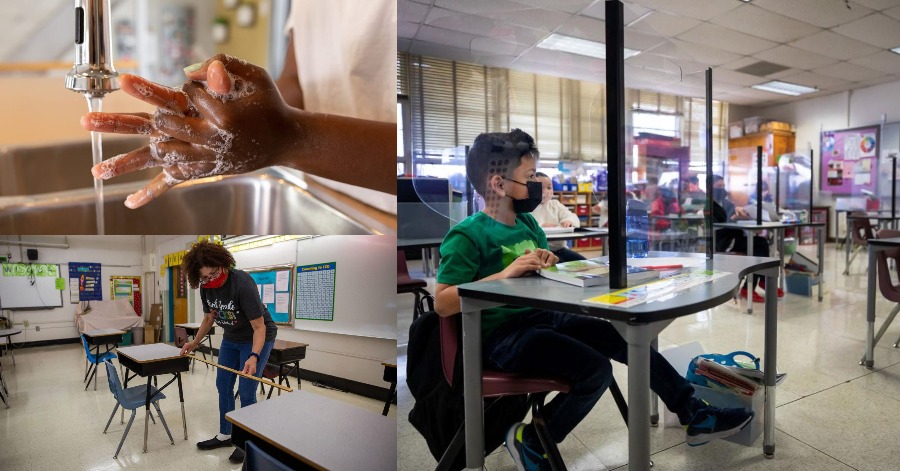 Recently, there has been an official announcement stating that the school will be back in session soon after a very long while of closing due to the COVID-19 pandemic situation. It is a good thing that school will be reopened because students could really focus on their teaching and learning process with all the teachers. But as a parent, one of the biggest challenges that they have to manage is how to let their own children be safe and sound during the pandemic.
It would be such a challenging but a hopefully manageable challenge for schools as they now must try and balance the educational, social, and also emotional needs of their students along with the health and safety of students and staff in the midst of the evolving COVID-19 pandemic especially for a lot of students who still do not get their vaccine yet. Because of that, parents at home and teachers at school must teach the children to practice classroom precautions.
These are 5 classroom precautions that children should practice:
1) Health And Hand Hygiene
Teachers have a critical role to play in ensuring all the students understand the precautions they should take to protect themselves and others from COVID-19, and it is important that teachers lead by example in the classroom. Handwashing is one of the easiest, more cost-efficient, and effective ways of combating the spread of germs and keeping students and staff healthy. If there is limited access to a sink, running water, or soap in the school, then use a hand sanitizer that contains at least 60 percent alcohol.
2) Mask Wearing In Schools
If wearing fabric masks is recommended in school, then make sure the students are familiar with when they should wear masks and also any related school policies, such as how to dispose of used masks safely to avoid the risk of contaminated masks in classrooms and playgrounds. Explore with the students how to handle and store masks properly. All efforts should be made to ensure the use of a mask does not interfere with learning. No children should be denied access to education because of mask-wearing or lack of a mask because of low resources or unavailability.
3) Physical Distancing At Schools
When it comes to physical distancing, it is important that you establish some classroom ground rules in accordance with the procedures established by your school's administration, as well as the protocols established by the government. To encourage the students to stick to the rules, it is helpful to create a dos and dont's list with them.
4) Cleaning And Disinfecting
Daily cleaning and disinfecting of surfaces and objects that are touched often, such as desks, countertops, doorknobs, computer keyboards, hands-on learning items, taps, phones, and toys. Immediately clean surfaces and objects that are visibly soiled. If surfaces or objects are soiled with body fluids or blood, use gloves, and other standard precautions to avoid coming into contact with the fluid. Remove the spill, and then clean and disinfect the surface.
5) Listen To Children's Concerns
As a parent, they play an incredibly important role as not only a trusted source of information but also as a confidante. It is important that the child feels comfortable expressing any concerns or anxiety he or she may have about returning to school during the pandemic, so try to be as available and prepared as possible. Being vulnerable is hard, though, so parents may need to be the ones to initiate the conversation if the topic doesn't come up on its own. Whether the child is concerned about having to wear a mask all day or what might happen if there's a confirmed case at school, make sure parents listening intently, empathizing often, and helping the child cope with his or her feelings in a reassuring manner.
Sources: Unicef.