KTMB Offering 50% Discount On ETS, Intercity Tickets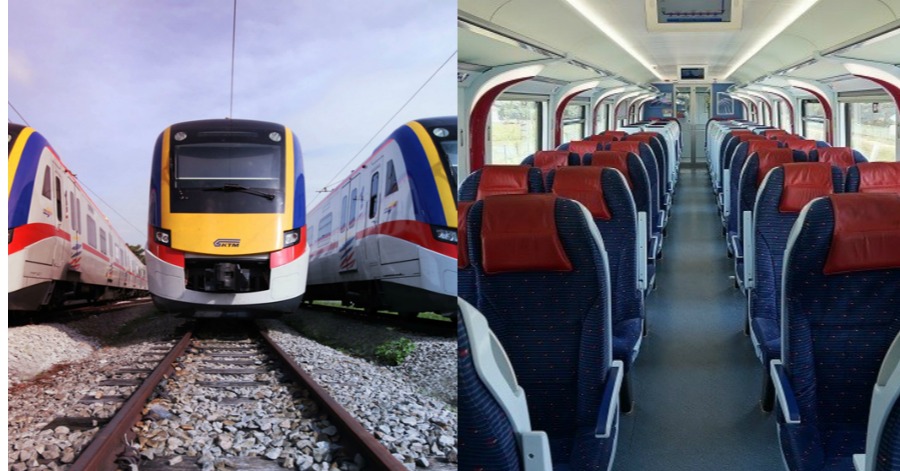 KTMB now offers a 50% discount on ETS and KTM Intercity fares to all destinations. Interesting, isn't it?
For your information, this promotion is valid for the travel period from 28 October 2020 to 9 November 2020.
Fare up to 50% off ETS trains

Enjoy fare as low as RM30 for travel from Ipoh to Padang Besar with ETS.

Get your tickets now through the KTMB Mobile application or at bit.ly/2G052vo
Sources: KTMB
This Japanese YouTuber Couple Finds 'Most Expensive Nasi Lemak' in Hong Kong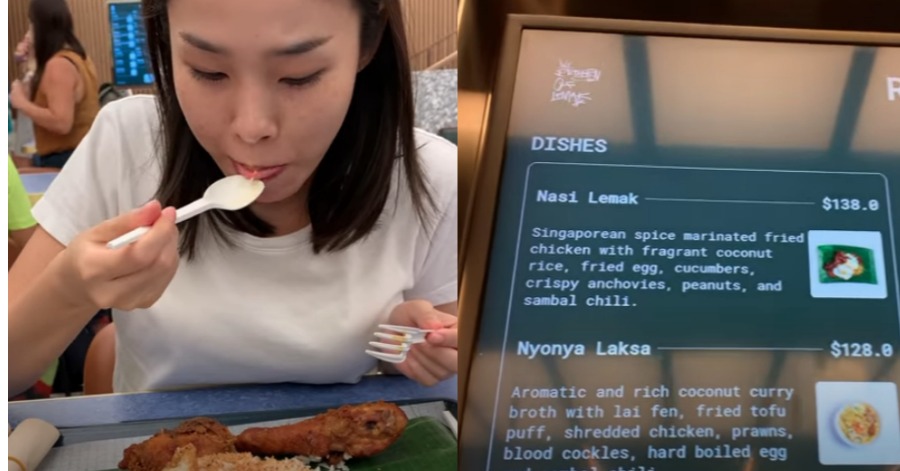 If in Malaysia, the price for a package or a plate of nasi lemak can usually start as low as RM1 to RM7 per serving. These prices often depend on the location as well as the menu offered.
The more luxurious the store is and the more side dishes add-ons are added the higher the price. But usually, the price for this favorite dish of many Malaysians rarely exceeds RM10 per person.
But you might be surprised at the price of nasi lemak found by the Japanese YouTuber couple, iChang RM who recently uploaded a video that they have found the 'most expensive nasi lemak in the world' sold in Hong Kong.
Although the title of the video claims that it is the 'most expensive nasi lemak' in the world, it is not certain what the highest price has ever been recorded for one serving of this nasi lemak.
iChang RM is a Japanese YouTuber living in Hong Kong who has made a series of travel and dining videos in Malaysia before. They also produce some content related to local food besides exploring eateries in Malaysia.
In the video titled The Most Expensive Nasi Lemak in The World, the couple has ordered Nasi Lemak which comes with fried chicken, sambal, fried eggs, cucumber, anchovies, beans just like those sold in Malaysia.
But make no mistake, although it may sound like ordinary nasi lemak that we usually order and sell at prices below RM10 in Malaysia, but the price much more expensive with the price of Hong Kong Dollar (HKD) 138 or around RM73 if converted to Malaysia's currency.
Not 10 or 20 but RM73 for one serving of nasi lemak. That is the price set at the restaurant for a plate of Nasi Lemak Ayam in Hong Kong.
However, nasi lemak was not the only menu that surprised them that day, but some additional menus such as Nyonya Laksa and Milo Dinosaur which reached a price of RM26 also added to the luxury of the dishes they both enjoyed.
Although the nasi lemak is listed as nasi lemak Singapore, the couple said its aroma (and fried chicken) reminds them of past memories while in Malaysia.
"Almost 200 ringgit? It is expensive but makes us feel like we are in Malaysia," said one of the couple.
"What can we eat in Malaysia with 200 ringgit in Malaysia?
"Or how many times can we eat in Malaysia with 200 ringgit in Malaysia," said iChang to his friend after enjoying the meal.
Despite admitting that the price is a little expensive compared to what is sold in Malaysia, but the food they enjoyed clearly managed to bring them back to their memories while in Malaysia.
"Nasi Lemak Ayam Goreng is number 1 in Hong Kong and the most expensive," said the girl, comparing the nasi lemak she had tried in Hong Kong.
Sources: Ichang
The Best Five Most Instagrammable Cafe In Klang Valley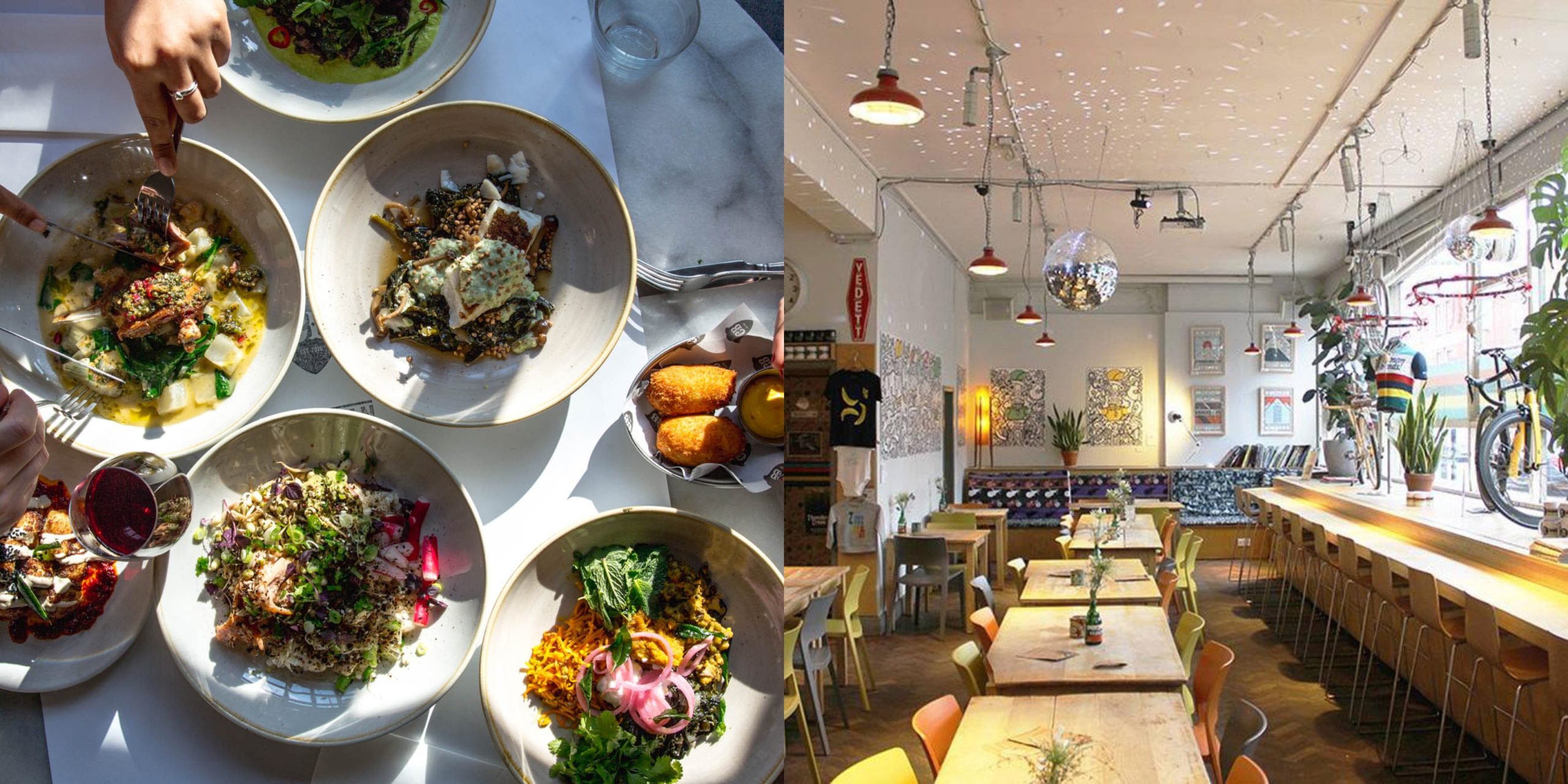 I'm sure every youthful soul seeks to find places that tickle their photography aesthetics – especially in places where they could relax and enjoy themselves at the same time.
Most people worry that the places they go might not have the best food, but the foods in this list will surely send your taste buds soaring!
At the same time, you get to fill your Instagram accounts with good photos too. The restaurants are;
1. The Foodies Café, Putra Heights
You don't have to struggle to find a parking spot here – this place has a stress-free environment that lets you enjoy good food in a non-hectic state, as their interior would send you feeling at ease.
Located strategically in the area of Putra Heights, the café gives off a rather rustic ambiance, that takes you to a western lodge that would usually be snowy outside with the warmth of a fireplace on the inside.
The list of foods that have a Western-Asian fusion would satisfy all your contemporary needs, as every bite would make you feel like you're far away from home, but at the same time, right inside of it too.
No MSG is in their food, so you don't have to hesitate if you want seconds, thirds, or fourths!
Some of their iconic meals are the Nicoise Beef, Jumbo Lamb Burger, desserts, and coffee… too much to list!
This restaurant is located at 17G, Jalan Putra Mahkota 7, 6B, Putra Point 2, Putra Heights, 47650, Subang Jaya, Selangor.
2. Muse Eatery, Petaling Jaya
This restaurant serves food, desserts, and coffee while having a beautiful interior that feels just so cozy and cool.
This place is perfect for gatherings or just somewhere you could spend some time alone. They're famous for their White Rabbit Milk Tea that could send a lot of us back to our childhood!
They also serve Western food with a fusion of Asian food, like the Soft-Shell Crab Burger, Avocado Toast, and many more.
The place might get a little crowded later in the day, so it's never a bad idea to spend your mornings have exquisite breakfast with such a forest-like décor that feels calming.
Muse Eatery is located at B-G-7, Happy Mansion 17/13, Jalan, Seksyen 17, 46400 Petaling Jaya, Selangor.
3. Pokok Café, K.L.
Set in an urban glasshouse, the interior is filled with natural sunlight all throughout the building. Even from the outside, you could see the people inside having a wonderful time being there.
Most likely inspired by a greenhouse, the design inside is full of greenery and the retro red bricks that fills the walls of the place. It's simple and minimalistic, yet it holds a great impact on it's environment.
The food there looks absolutely delicious, with Youtuber K. Foo sharing his experience being in the restaurant.
The café is located at MAHSA Avenue (Jalan Universiti Campus), Block B, Level 1 Jalan Ilmu, off, Jalan Universiti, 59100 Kuala Lumpur.
4. Jibby & Co, Empire Subang
Just outside of the Empire Shopping Gallery in Subang Jaya, Jibby & Co's glass-walls would send a natural light to the who place, which could charm the outdoor enthusiasts.
The two-story café has a substantial interior and architecture, you just know the creators spent a lot of time and thought of making it.
The food being able to stick to contemporary taste, this cafe not only serves as an Instagrammable place but just somewhere you could sit back and eat good food and coffee.
5. Tapestry, Chow Kit
With a soaring skylight that floods this leafy space with sunshine, Tapestry is one of downtown KL's most striking new cafes, simultaneously rustic and refined.
True to its name, Tapestry's menu also weaves together inspirations from past and present, a mesh of classic Malaysian breakfasts, and contemporary Melbourne brunches.
With exposed brick walls and floors, ground to ceiling windows, and giant, colorful tapestries hanging from the high ceilings, the space was an open-air car park only a while ago.
Rise and Shine opened its doors in June and is a tribute to the vibrant, resurgent, and ever-evolving Chow Kit neighborhood.
Looking over the menu, the café's philosophy shines through subtly intertwining breakfast and lunch dishes, flavors, and spices from East and West.
Tapestry is located at 28, Jalan Kamunting, Chow Kit, 50300 Kuala Lumpur, Kuala Lumpur Federal Territory.
Source: Youtube FoodAdvisor.MY, Youtube Evola, Youtube K. Foo, Youtube Aunty Uncle, Youtube Taufulou Channel
(Video) Massive Crocodile Face-Off A Bull Shark Caught On Tape of A Drone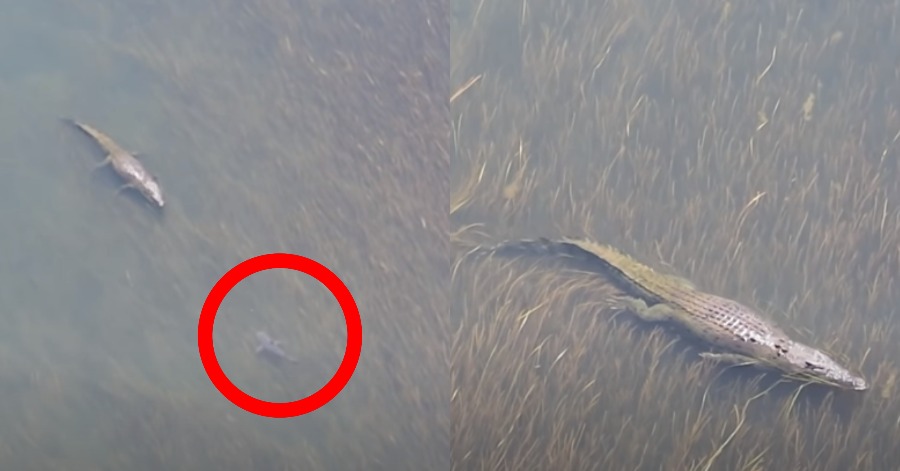 A rare scene where a large crocodile and a bull shark come face to face successfully recorded by a drone. It is also believed to occur only a few meters from the swimmers.
The unusual scene was captured by a drone belonging to Chelsea Brown and her partner Bryce Connole near the Ivanhoe Crossing bridge in Kununurra, Western Australia.
The footage shows a bull shark swimming in the shallow directly towards the gigantic saltwater crocodile.
The predator did not seem to notice the reptile until it was only a few feet away.
Then, the shark changed direction and moved away after seeing the crocodile. Meanwhile, the crocodile was still floating motionless as the smaller predator fled.
The couple, who have been touring Australia for the past nine months, posted the incredible video to their YouTube channel Caravan Adventure Aus on November 11th.
"There were a lot of people fishing and children splashing around in the water – people were oblivious.," said Chelsea.
"We had been out fishing in knee-deep water, meters from where we (later) saw the croc. We were just copying the locals," she added.
Source: Caravan Adventure Aus, Daily Star, The Sun Uk