LATEST: RON95 & RON97 Oil Prices Up 1 Cent, Diesel Up 5 cents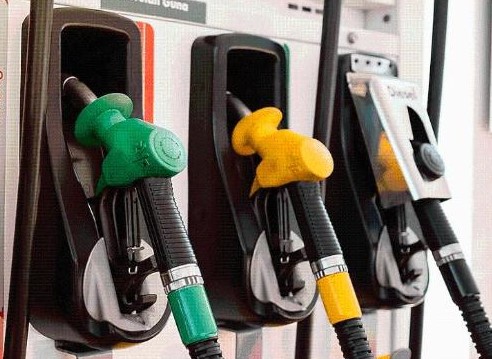 Fuel prices for RON97 and RON95 will increase from Oct 17 to Oct 23, says the Finance Ministry.
KUALA LUMPUR – The retail prices of RON97 and RON95 petrol increased by one cent per liter to RM1.98 per liter and RM1.68 per liter respectively.
Diesel retail prices increased by five cents per liter from RM1.69 per liter to RM1.74 per liter.
"The government will continue to monitor the impact of global crude oil price changes and take appropriate measures to ensure the welfare and well-being of the people, " said the ministry in a statement today.
Siaran Media Berkenaan Harga Runcit Produk Petroleum Bagi Tempoh 17 Oktober 2020 Sehingga 23 Oktober 2020. pic.twitter.com/ZZSrUOiC25

— Ministry of Finance🇲🇾 (@MOFmalaysia) October 16, 2020
Sources:MOF
Coronavirus Found In China-Made Ice Cream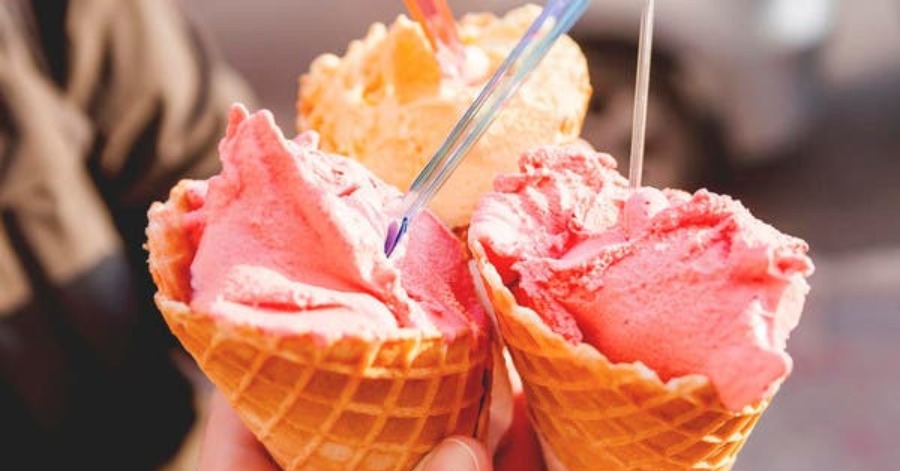 Recently, traces of the Covid-19 coronavirus have been discovered in ice cream produced in China. This shocking discovery has led to a government recall of products and 1,662 employees placed in quarantine.
Because of that, fresh questions among people have been raised over the risks of catching the coronavirus from food. According to a report, three samples of ice cream had been found to contain traces of Sars-CoV-2, which causes the disease Covid-19.
The particular company that made the ice cream is the Daqiaodao Food Co., Ltd and it is located in the northern Chinese city of Tianjin which is adjacent to Beijing and it already has been sealed.
An investigation suggested that Ukrainian milk powder used to make the ice cream was the likely source. Three samples of the powder and two further samples of ice creams from the same batch were also found to contain the Sars-CoV-2. This was discovered after taking more than 2,800 samples from the ice cream, packaging, manufacturing plants, and retail stores.
There was no indication anyone had contracted the virus from the ice cream after employees were tested for the coronavirus. Authorities said that the company produced 4,836 Covid-19 contaminated ice cream boxes. Some 2,089 of which have already been sealed and contained in storage as of Jan. 14.
The ones sold in Tianjin stores were being tracked down. Most of the 29,000 cartons in the batch had yet to be sold. Authorities in other areas have been notified. A total of 21 ice creams remained unaccounted for. The World Health Organisation (WHO) has said the risk of catching Covid-19 from frozen food is low.
The contamination of ice cream is seen as a new risk as the food is consumed directly without heating or cooking first. The cold environment can also prolong the lifespan of the virus.
Sources: South China Morning Post, Mothership
Dr. Noor Hisham's Give Condolences Towards The Family Of Late Dr. Ali Noor Bin Hassan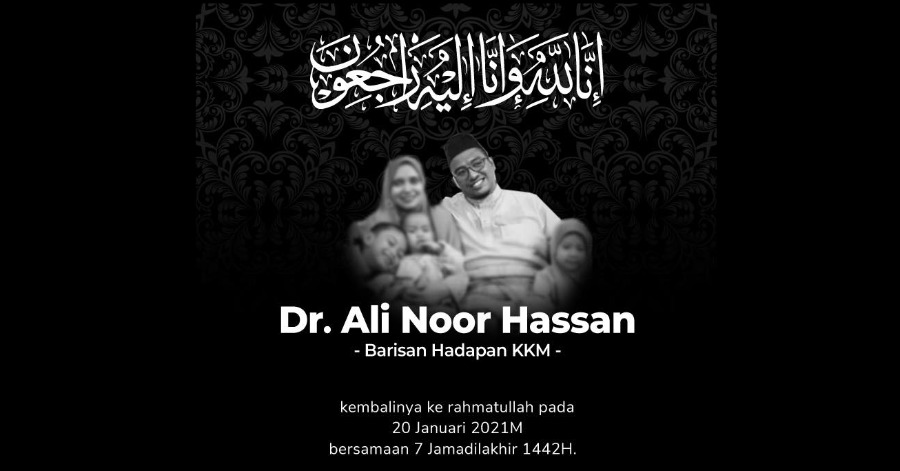 Tan Sri Dato' Seri Dr. Noor Hisham Abdullah has extended his sincere condolences towards all family members of the late Dr. Ali Noor bin Hassan. He recently posted his condolences on his official Facebook social media page. 
In his posting, he stated: "Condolences are extended to all family members of the late Dr. Ali Noor bin Hassan for his passing."
For those who do not know, the late Dr. Ali Noor is a MOH Medical Officer who is well-liked by his colleagues, patients, and the local community.
Through the same post, Tan Sri Dato' Seri Dr. Noor Hisham Abdullah also stated that the COVID-19 test for the late Dr. Ali Noor is negative.
"He was admitted to the Kuala Lumpur Hospital since early December 2020 due to other illnesses and has undergone several treatment sessions. In honor of the family members of the late Dr. Ali Noor, the MOH requested that any party not speculate on his case," he said.
"Let us all offer prayers and reminders for the late Dr. Ali Noor. May the soul of Allahyarham be showered with blessings and placed among the believers. Al Fatihah," he added.
Alibaba's Jack Ma Makes First Live Appearance Since October In Online Meet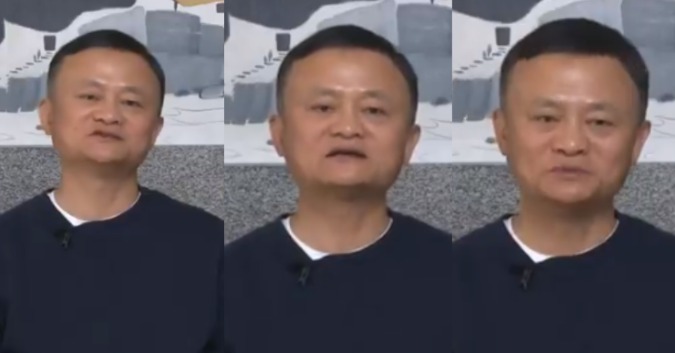 Alibaba and Ant co-founder that is Jack Ma has resurfaced after months out of public view, quashing intense speculation about the plight of the billionaire grappling with escalating scrutiny over his internet empire.
China's most recognizable entrepreneur addressed scores of teachers on an online conference Wednesday, part of an annual event the billionaire hosts to recognize the achievements of rural educators.
A news portal under Zhejiang Online named Tianmu News which is a government-backed news website reported the meeting on Wednesday.
Jack Ma Yun, the English teacher turned entrepreneur and former executive chairman of #Alibaba, showed up at a rural teacher-themed social welfare event via video link on Wed, his first public appearance since Alibaba came under tougher regulatory scrutiny.https://t.co/VXywPHEeyv pic.twitter.com/DKCXhASIhu

— Global Times (@globaltimesnews) January 20, 2021
Jack Ma's re-emergence may help quell persistent rumors about his fate while Beijing pursues investigations into online finance titan Ant Group Co. and Alibaba Group Holding Ltd. The executive had kept out of public view since early November, when Chinese regulators torpedoed Ant's $35 billion IPO, tightened fintech regulations, then ordered an overhaul of Ant and launched a separate antitrust probe into Alibaba.
Sources: Twitter Global Times, CNA.