Melbourne's Hard-Won Against COVID-19 After A Marathon Lockdown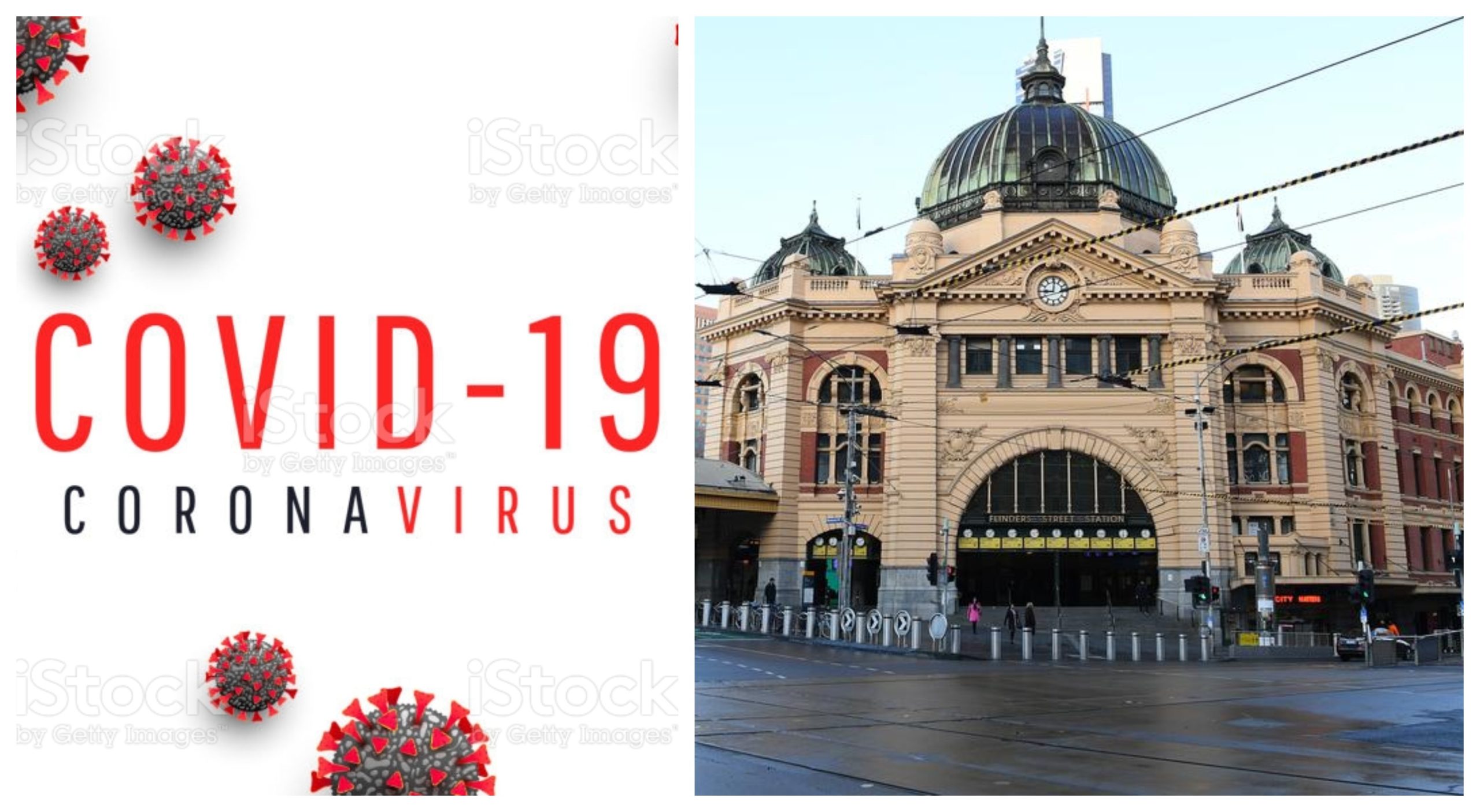 Melbourne has been on lockdown for a very long time just to flatten the curve of infection for COVID-19. As a result, all the residents have succeeded to be free from COVID-19 infection for a long period of time. Melbourne's grinding second coronavirus lockdown began in the chill of winter so they could control the number of people outdoor.
At the starting of July, Australia's cultural capital was confronting the terrifying reality of another deadly wave of infections that is the second wave of Coronavirus. More than 110 days later after the first wave of infection, experts say it is emerging as a world leader in disease suppression but with a higher chance of getting an infection and also more severe symptoms alongside places including Singapore, Vietnam, South Korea, New Zealand, and Hong Kong.
A biosecurity professor at the University of New South Wales' Kirby Institute that is Raina McIntyre said that Australia's response towards COVID-19 infection had been "light years ahead" of the US and also the UK. She also added, "It is just thoroughly shocking. When we think of pandemics we don't think that well-resourced, high-income countries are going to fall apart at the seams, but that is exactly what we have seen".
To control the dangerous and deadly infection, all of Melbourne's five million residents will see an end to strict stay-home orders that put an entire city into a type of protective custody for the sake of their own health. When the restrictions are finally lifted, Melburnians will have endured one of the world's longest and also toughest lockdowns.
It has been such a controversial, calamitous for jobs, and crushingly hard for many, but health specialists believe it has worked to prevent them from getting the Coronavirus infection. There is cautious optimism that with very low case numbers, the worst is over.
Professor Sharon Lewin who is the director of the Doherty Institute in Melbourne said, "I'm pretty proud of what we have achieved here". He also stated, "The outcome has been extraordinary but not without its pain, though".
Melbourne has reported no new daily cases for the first time since the month of June. In the early month of August though, it was recording more than 700 daily, and dozens of people were dying. Because of that, Professor Sharon Lewin stated that "Europe and the US are facing enormously high numbers. In Victoria, we had an isolated outbreak pretty much just in Melbourne, and the rest of the country had extremely low, and in many states zero, numbers". He then added, "We had absolutely no choice but to go into a significant lockdown if we were going to rejoin the rest of the country, and that gave us motivation".
Face coverings have become absolutely mandatory in Victoria, and a night-time curfew blanketed Melbourne. Life retreated indoors, while on the front-line of an invisible war, a growing number of casualties included health care workers and nursing home residents. The true impact on mental health may never be known.
Sources: BBC News.
Handy Way To Keep Infections At Bay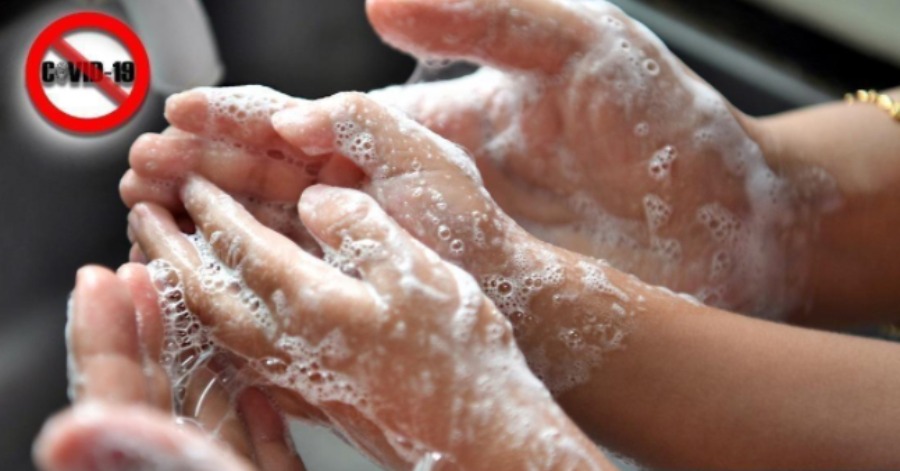 KUALA LUMPUR (Bernama) – If there is one major takeaway from the unprecedented health crisis that swept the world some 19 months ago, it would have to be the importance of practising good hand hygiene.
With many nations, including Malaysia, heading towards the COVID-19 endemic phase, it has become more pertinent than ever for people to make handwashing a habit.
Regular washing of hands, particularly after using the toilet or before handling food, can greatly reduce the risk of diarrhoea or contracting contagious diseases such as hand, foot and mouth disease, in the case of children, and of course COVID-19.
UiTM Medical Centre family medicine consultant Dr Ilham Ameera Ismail said hands are among the parts of the body that are most exposed to the surrounding environment as they are used repeatedly every day for a thousand and one purposes such as writing, holding things, opening doors, eating, making payments and even washing the private parts after using the toilet.
"Handwashing may seem trivial but lack of hand hygiene can cause health problems. Handwashing is the easiest way to prevent infections," she told Bernama, adding that unwashed hands are not only excellent breeding grounds for germs but also serve as the medium for germs to spread from one place to another.
Unwashed hands can also carry contaminants such as faecal matter and chemicals.
"Just imagine, one gram of human faecal matter alone contains one trillion germs," she said, adding that some individuals, out of habit, like to touch their face with their hands.
"When a person does this, the germs on their contaminated hands can enter the body through their eyes, nose or mouth."
COVID-19 AND ITS LINK TO HANDWASHING
In the context of the ongoing pandemic, Dr Ilham Ameera, who is also an occupational health doctor, said the virus that causes COVID-19 is easily transmitted via nasal or oral droplets from an infected person.
"If an infected person sneezes or coughs openly, the droplets will fall on exposed surfaces. If the nose or mouth is covered with the hands (whilst sneezing or coughing) and the hands are left unwashed, the virus can spread to any surface the contaminated hands come into contact with. Then, other people who touch the same surface can get infected by the virus too," she explained.
She said when hands are washed using the proper technique, it can cut the risk of diarrhoea by between 23 and 40 percent.
"It can also reduce the risk of contracting (infectious) respiratory diseases by 16 to 20 percent," she said, adding that one in three diarrhoea cases and one in five respiratory infections can be prevented by keeping one's hands clean.
WASH FOR A MINIMUM OF 20 SECONDS
Handwashing has its own correct technique which people have to comply with to ensure their hands are cleansed thoroughly.
Dr Ilham Ameera said hands must be washed with soap and running water for at least 20 seconds or, better still, 40 to 60 seconds.
"The frequency of handwashing will depend on how much you use them and you need to wash your hands each time they are soiled. After washing your hands, dry them with a clean cloth or tissue or use the hand dryer. There's no point in washing your hands and then drying them with a dirty cloth," she said.
On the current trend of using a sanitiser for hand cleansing purposes, she said while sanitising liquids can kill germs, they cannot, however, completely remove faecal matter and obvious impurities.
"If using a sanitiser, rub the liquid on your hands for 20 to 30 seconds. If you use it repeatedly and your hands start to feel sticky, then it is time to wash them with soap and water," she added.
AWARENESS CAMPAIGN
In order for people to incorporate hand hygiene into their daily lives, they should be made aware of the importance of cultivating the handwashing habit starting at an early age.
Based on this approach, Unilever Malaysia – which manufactures various homecare, beauty and personal care, and food and refreshment products – has been carrying out campaigns to promote personal hygiene since a decade ago.
Unilever Malaysia-Singapore marketing manager (Beauty and Personal Care) Lenny Chuah said 10 years ago the company launched the Unilever Sustainable Living Plan (USLP), a set of goals for their global business designed to help make sustainable living commonplace around the world.
Under USLP, the company's Lifebuoy soap brand set itself the ambitious target of improving the handwashing behaviours of more than one billion people worldwide.
"To achieve the target, Lifebuoy carried out the largest-ever behaviour changing programme involving schoolchildren," she said, adding that in Malaysia, public awareness on handwashing has increased since the COVID-19 pandemic struck the nation.
"Based on a 2020 evaluation on Knowledge and Hand Hygiene Practice Among Preschool Children in the Klang Valley, it was found that a majority of preschool children acquired knowledge of handwashing from their parents, with 63 percent of them demonstrating the correct technique of washing hands," she added.
Chuah said since children under the age of 12 are not included in the nation's COVID-19 vaccination programme, getting them to keep their hands clean all the time is the most effective way to avoid infection.
"Children are naturally curious and are inclined to touch anything they set their eyes on, which can expose them to all kinds of infections, including COVID-19.
"It must be noted that children with (underlying) health issues face a higher risk of developing severe COVID-19," she said, adding that washing their hands with water alone is not enough to get rid of germs or viruses.
"Parents are advised to use hand cleansers that contain at least 60 to 80 percent alcohol to trigger quick and optimal antimicrobial action."
EDUCATE VIA VIDEOS         
Meanwhile, private-sector employee Noor Hasliza Nusi, 38, said she has been imparting hand hygiene knowledge to her children through social media videos where they also learned the correct handwashing techniques.
"In the beginning, I used to explain the whole procedure to them but they didn't seem to understand, so I showed them the relevant videos so that they can learn how to wash their hands properly. The videos also instilled into them the importance of handwashing, especially in this new normal era," she said.
Sarina Aziz, 35, who is a teaching assistant at the preschool at Sekolah Kebangsaan Taman Medan in Petaling Jaya, said the pre-schoolers are constantly reminded to practice the seven handwashing steps, namely wetting their hands and applying enough soap to create a good lather, rubbing their palms together, cleaning each finger and thumb, rubbing the fingernails on the palm, rubbing the back of their hands, washing their hands with sufficient clean water and using a clean cloth to dry their hands.
"It's important for us to keep reminding them to make sure their hands are clean before they touch their food," she added.
Sources: BERNAMA
(Video) Booster Dose of COVID-19 Vaccine, This Is What We Know So Far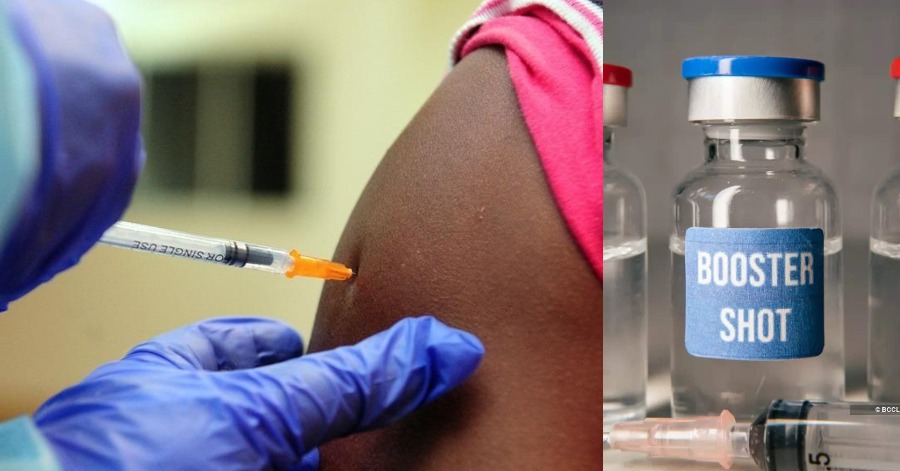 Recently, the particular topic of booster dose for COVID-19 vaccine has taken the world by storm. According to the news, a booster dose of COVID-19 vaccine is actually an additional dose of a vaccine given to people after the protection provided by the original shots has begun to decrease over time. Typically, you would get a booster after the immunity from the initial doses naturally starts to wane. The booster is designed to help people maintain their level of immunity longer. That means people all over the world would have longer immunization against COVID-19.
Although COVID-19 vaccination for adults aged 65 years and older remains effective in preventing severe disease, vaccination is less effective at preventing infection or milder illness with symptoms. Emerging evidence also shows that among healthcare and other frontline workers, vaccine effectiveness against COVID-19 infections is decreasing over time. This lower effectiveness is likely due to the combination of decreasing protection as time passes.
According to the recent Facebook post of the Ministry of Health Malaysia, they will start to administer the booster dose of the COVID-19 vaccine in Malaysia for senior citizens aged 60-years-old and above. The booster dose would also be given to frontline workers who have received a complete dose of the vaccine at least 6 months ago. Eligible individuals for the booster dose will be notified through the MySejahtera app. For those who do not have the app, notification will be given using text message or even call from the Vaccination Center.
A third dose of the mRNA COVID-19 vaccines is actually identical to the first two doses. It can help protect people with weakened immune systems who did not have a strong enough response to the first two doses of one of the mRNA vaccines. Such people can get a third dose as soon as 28 days after a second dose. The FDA has authorized, and the CDC recommends, that those with certain medical conditions that suppress the immune system get a third dose of the same brand of COVID-19 vaccine that they initially received.
Who Can Get Booster Dose Of COVID-19 Vaccine?
1) Older Adults And 50 To 64-Year-Old People With Medical Conditions
People aged 65 years and older and adults 50–64 years with underlying medical conditions should get a booster dose of vaccine. The risk of severe illness from COVID-19 increases with age, and can also increase for adults of any age with underlying medical conditions.
2) Long-Term Care Setting Residents Aged 18 Years And Older
Residents aged 18 years and older of long-term care settings should get a booster dose of vaccine. Because residents in long-term care settings external icons live closely together in group settings and are often older adults with underlying medical conditions, they are at increased risk of infection and severe illness from COVID-19.
3) People With Medical Conditions Aged 18-49 Years
People aged 18–49 years with underlying medical conditions may get a booster dose of vaccine based on their individual benefits and risks. Adults aged 18–49 years who have underlying medical conditions are at increased risk for severe illness from COVID-19. However, that risk is likely not as high as it would be for adults aged 50 years and older who have underlying medical conditions.
4) Employees And Residents At Increased Risk For COVID-19 Exposure And Transmission
People aged 18–64 years at increased risk for COVID-19 exposure and transmission because of occupational or institutional setting may get a booster dose of vaccine based on their individual benefits and risks. Adults, who aged 18–64 years who work or reside in certain settings may be at increased risk of being exposed to COVID-19, which could be spreading where they work or reside.
Sources: YouTube World Health Organization, Ministry of Health Malaysia.
'Alice In Wonderland Syndrome', A Rare Neurological Disorder You Should Know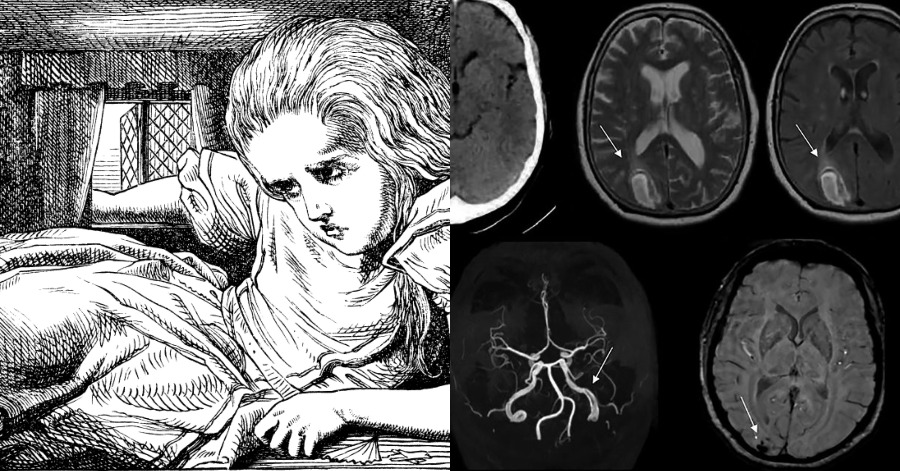 Consider yourself alone at home and when you turn to look outside, you notice a huge cat in the garden with a pink face and orange ears. Your head hurts, and you lose control of your limbs, collapsing to the ground. What exactly is going on?
Alice in Wonderland syndrome is named after Lewis Carroll's famous 19th-century classic Alice's Adventures in Wonderland. If you haven't read it or watched one of the many films based on it, the protagonist, Alice, goes through a lot of strange experiences. One of these abilities is the ability to see objects as larger or smaller than they are.
You may wonder if there is such thing called Alice in Wonderland syndrome but that's okay. It's understandable if you've never heard of Alice in Wonderland syndrome (AIWS). This neurological disorder is so uncommon that some neurologists — even those who specialize in the diseases it frequently occurs with, such as migraine and epilepsy — can see patients for decades and never come across it.
These occurrences aren't caused by vision impairment or a delusion. Changes in how your brain sees the surroundings and how your body appears to cause them. Children and young people are the most vulnerable to AIWS. Although most people grow out of their skewed perceptions as they become older, it is still possible to have this experience as an adult.
If you're wondering how it feels like having the AIWS, here's 5 interesting facts about it.
1. Things appear bigger or smaller than they actually are
In some circumstances, it's not simply an external object that appears to alter size; patients with Alice in Wonderland syndrome may have erroneous perceptions of their own body parts, making them appear considerably larger or smaller.
The sense that your body or the items around you are shrinking is known as micropsia. The sense that your body or the items around you are growing larger is known as macropsia. Both of these things happen frequently during an episode of AIWS.
2. Lewis Caroll himself experienced AIWS
Alice's Adventures in Wonderland was written by Lewis Carroll, and it's probable that his own migraine experience impacted his writing. Alice finds a bottle labeled "Drink me" in the book, and when she drinks it, she shrinks to less than a foot tall. She eats a cake almost quickly afterward, which causes her to grow extremely tall till her head meets the ceiling. It's been suggested that he may have had his own version of Alice in Wonderland syndrome, which could explain some of the strange elements in those stories.
3. Experts aren't sure about the causes of AIWS
It's unclear what causes AIWS, but doctors are working to figure it out. They are aware that AIWS is not an eye problem, a delusion, or a mental or neurological disorder. Researchers believe that irregular blood flow to the areas of the brain that analyze your environment and experience visual perception is caused by aberrant electrical activity in the brain. Stress, cough medicine, hallucinogenic substances, brain tumors, and epilepsy are all plausible causes, however, further research is needed.
4. Rare but can be diagnosed
Because Alice in Wonderland syndrome is so uncommon, many professionals may never see it in their lives. However, while specialists agree that it is uncommon, the overall prevalence is unknown. There are some ways to diagnose AIWS such as MRI scans, blood tests, and electroencephalography (EEG). The lack of diagnosis could also be due to some people's aversion to discussing their symptoms for fear of being misdiagnosed as hallucinating or suffering from a mental condition.
5. Treatment
There is no cure for AIWS. If you or your child is experiencing symptoms, the best thing you can do is rest and wait for them to go away. It's also crucial to persuade yourself or a loved one that the symptoms aren't life-threatening.
However, treating the underlying cause of AIWS episodes, as determined by you and your doctor, may help you avoid an episode. For instance, if AIWS symptoms is a migraine, then treating the migraines will prevent further episodes or if its a seizure, then treating that seizure will be helpful.
The symptoms aren't hazardous, but they can be disconcerting. They're also not a symptom of something more serious. AIWS episodes can occur multiple times a day for several days in a row, and then you may go weeks or months without experiencing symptoms. Over time, you'll probably notice fewer symptoms. When you reach early adulthood, the syndrome may go away completely.
Sources: Healthline, Everyday Health