"Mother's Love Is Eternal," Sad Wedding Experience Shared By A Woman Who Lost Her Mother
This year of 2020 has definitely been tough and also challenging for many people. Recently, there has been a trend on Twitter social media platforms where many couples in Malaysia have ranted and explained the loss that they need to face after their wedding ceremony got canceled. There is one story in particular posted from a Twitter account named "Tukang Jahit Tudung Awak" which really attracts the attention of many netizens. This is because, instead of having to face losing money, this strong woman loses her mother instead a few days after her wedding ceremony.
Since ramai cerita sedih psl wedding cancel..aku nk story jgk..psl wedding aku 6.3.2020 aritu pic.twitter.com/xHgkaMR0Sb

— Tukang Jahit Tudung Awak (@withloveaien) October 14, 2020
This is what she shared through her Twitter account on all the incidents that she has to face before, during, and also after her wedding ceremony:
"3 months before my wedding, I experienced a minor slip disc. Because of that, I've decided to quit my job with ruffle which I have been working with since the year 2016. The main reason for my resignation would be because I have to travel more than 60km everyday from Kuala Lumpur to Bangi".
"Just imagine, this happened 3 months before my wedding. But, I still keep my composure because I know that there will always be a silver lining for what has happened to me and that is I have made my part-time job as my full-time job.. I am kind of a paranoid if I don't have any money with me. Because I have my monthly commitment".
"To add more salt to the wound, there are still more challenges that I have to face and that is when my beloved mother got diagnosed with stage 4 cancer. This news truly comes as a shock to my whole family. It is rather unbelievable because my mother was absolutely healthy the day before when we brought her out to eat at IKEA and she even laughed happily with us and suddenly she got warded today. All of us pretended to be strong for her. The devastation is almost unbearable for all of us in the family".
Nak jadikan cerita lg..dugaan aku bertambah bila ibu diagnose cancer stage 4..which is kami sekeluarga mcm tak percaya..bayangkan semalam ibu boleh makan dkt ikea gelak ketawa then warded..kami semua pura pura kuat dpn ibu..korang bole imagine tak remuk dia mcm mana pic.twitter.com/BcRwNpsbB2

— Tukang Jahit Tudung Awak (@withloveaien) October 14, 2020
"At that time, I am truly torn between two decisions. Should I continue or delay my wedding ceremony? But, my mother said I should just continue with my wedding ceremony even though if she can't be there with me. I cried so hard inside because I knew that she can't be with me during what suppose to be my happy day".
"I have decided to continue with the wedding ceremony and just go with the flow. There is one time that I've seen my mother hurt so much and that makes me feel so sad and depressed. Then, I sit down by myself reflecting back on what has happened to me all this while. There is absolutely a positive twist on why I became sick and eventually quit my job.. That positive twist would be that I've got to spend more time with my mother until her last breath".
"The day of the wedding finally arrived. My heart still was torn with the decision I've made. I feel so happy but I am also sad because my mother could not be there. Done with the ceremony, Coki and I went to the hospital wearing the wedding outfit to meet my mother. Such a happy mixed with sad experience".
Hari mjlis tiba..hati aku berbelah bagi masa tu..happy tp aku sedih sbb ibu xde masa nikah nanti..n selesai majlis nikah semua aku n coki ke hospital pakai baju kwin n jumpa ibu…happy mix sedih pic.twitter.com/SS5LJFJxHm

— Tukang Jahit Tudung Awak (@withloveaien) October 14, 2020
"The next day would be the reception day. Many of my mother's friends are there asked about her condition and that also makes me feel kind of sad. When I looked at my dad, I could say that he is also saddened with the situation but he pretended that he is strong to face all this".
"Until the last day of my mother being alive.. All of us family members are with my mother.. We never left her and we also got the chance to cook every meal that my mother wanted to eat".
Sampai hari terakhir ibu..kami semua ada dgn ibu sentiasa.tak tinggalkan ibu n dpt masak semua yg ibu req.. pic.twitter.com/BAISX69WBL

— Tukang Jahit Tudung Awak (@withloveaien) October 14, 2020
"The conclusion that I could learn from this is really simple. Everything that happened in our life would always have a silver lining at the end. It actually depends on us how we decided to look at it. Either to look it in a positive way or even the negative way"
"For those who got to cancel their wedding and lost most of their money because of that.. I have lost my own mother, my best friend, and my talking companion for the rest of my life".
"Yes, I know every people got their own challenge to face. I am also sorry for all of you guys lost.. I know you guys are strong. Let us pray together so Allah would help us throughout our journey and we all Malaysians would be safe from the contagious disease of coronavirus".
Sources: Twitter Tukang Jahit Tudung Awak.
Anchovies Seller Who Fled With Police Car Slapped With Six Charges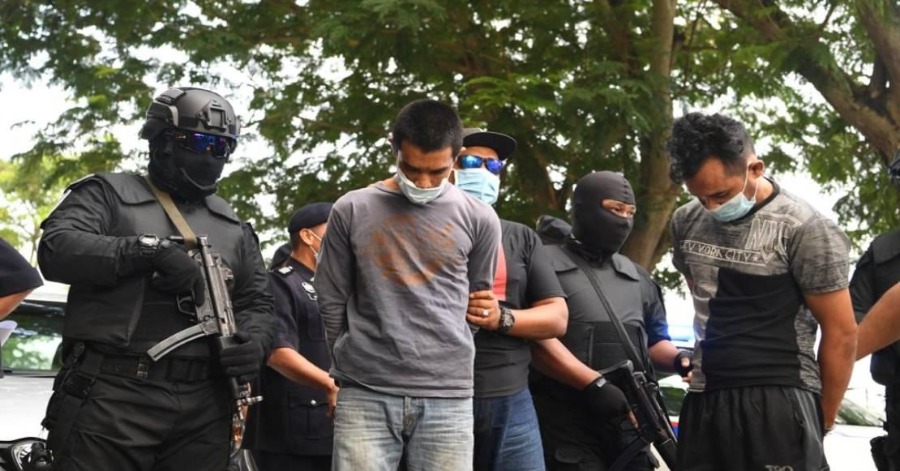 BUTTERWORTH, Oct 28  — An anchovies seller, who allegedly stole a police patrol vehicle from the Seberang Perai Utara (SPU) district police headquarters (IPD)  on Saturday, was charged with six offences at the Magistrate's Court here today.
Mohamad Azrullah Mohd Rodzi, 33, pleaded not guilty before Magistrate M.Kalaiarasi to all the six offences which include attempted robbery, impersonating a policeman, vehicle theft and robbery before Magistrate M.Kalaiarasi.
For the first charge, Mohammad Azrullah was charged with theft of a Honda Civic belonging to the Royal Malaysia Police at the patrol vehicle division of the SPU IPD  at about 9.15 pm on Oct 24.
For the second charge, he was accused of stealing two mobile phones – a Vivo and an iPhone 8 Plus – from Nurul Atieka Mazlan at a shop in Poko Sena, Tasek Gelugor, at about 10 pm on the same date.
He was then charged with attempting to rob Tang Chye Hong at a shop in Jalan Permatang Manggis, Tasek Gelugor at about 10 pm on the same date.
He also faced three other charges of impersonating a policeman while committing all three offences at the same place, time and date.
The charges were framed under Section 379, Section 379A, Section 170 and Section 393 of the Penal Code.
Deputy Public Prosecutor Aisyah Al Humairah Kamaruzaman prosecuted while the accused was represented by lawyer Muhaimin Hashim, who had requested his client to be sent to Hospital Bahagia, Ulu Kinta in Perak today for mental evaluation for a month, which was allowed by the court.
Magistrate Kalaiarasi allowed bail totalling RM17,500 for all charges with three sureties with an additional condition that the accused is not allowed to harass the victims.
Woman Shares 12-Month Trial of Spider Bite Turns Into A 'Crater'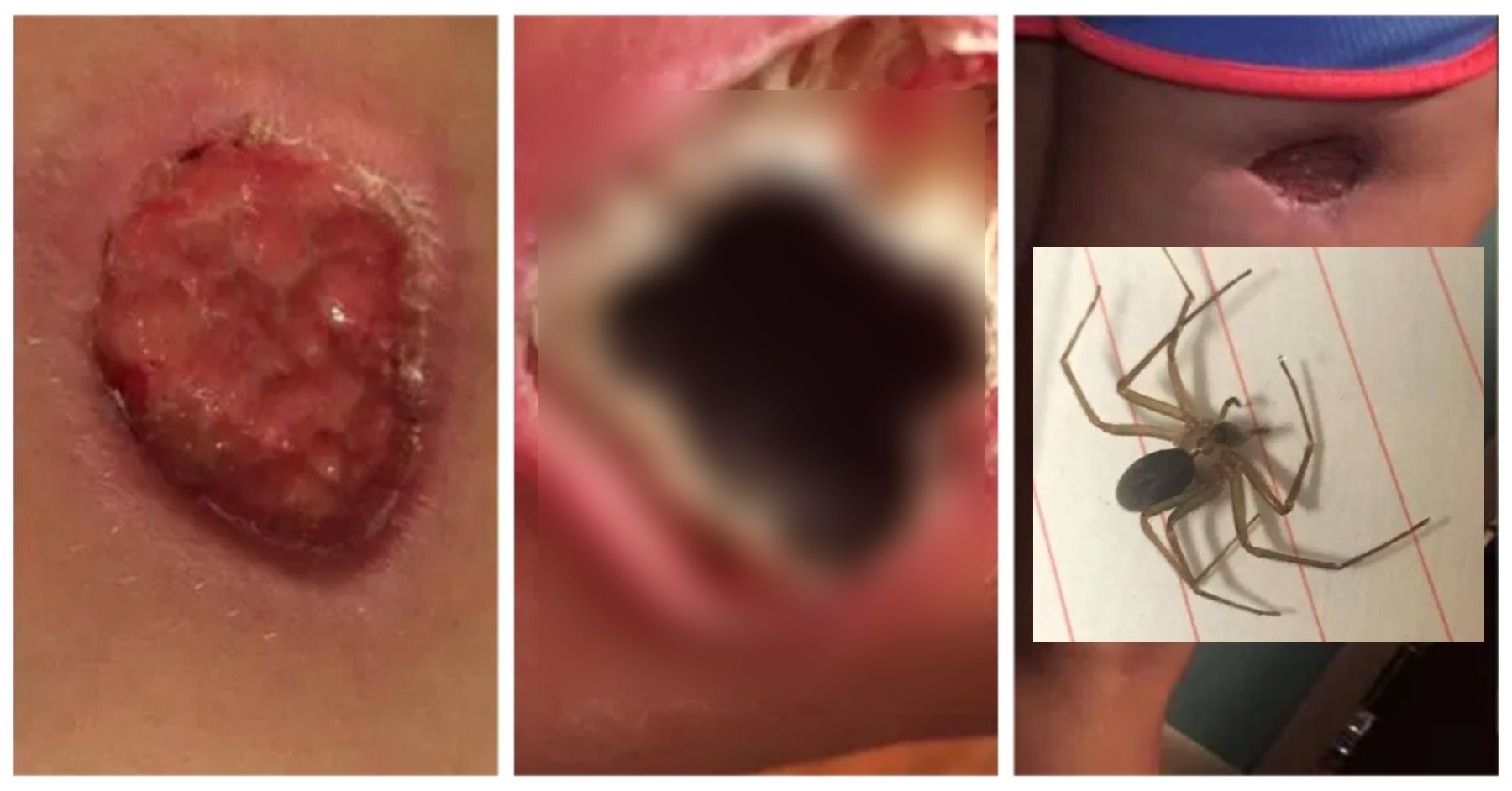 Recently, a woman has shared the effects of a bite from a spider known as the 'Brown Recluse Spider' on social media. Injuries from the spider bite have caused the victim's skin to have holes as a result of the infection.
The effects of the bite started from a red lump and then the woman's skin had holes with black wounds, this condition occurred after a few weeks of being bitten by the spider.
The scars from the spider bite are still visible even after a year after the bite.
The woman also uploaded a picture of the 'Brown Recluse Spider'. A friend of the victim shared the story on Reddit.
"He saw a doctor within 45 minutes after being bitten".
"14 days of antibiotics, three times a day. Daily treatment for the first two weeks and once a week since".
"The spider that bit him was caught and put in a plastic zip to be shown to the doctor".
It takes 12 months of medical treatment to treat a bite because the soft tissue damage caused by Brown Recluse spiders can take months to heal. Brown Recluse spiders are usually not known as aggressive. Although bites rarely cause death, they can cause significant "soft tissue destruction" that takes months to heal.
This species is usually found only in South and Central America and usually grows to a length of between 6 and 20 mm (0.2 and 0.8 inches) – but they can grow larger. These spiders are also said to be the second most venomous spider in America.
Sources: The Sun, Facebook Siakap Keli.
Woman Beggar 57-Year-Old Arrested With 3 Million Egyptian Pounds And Five Building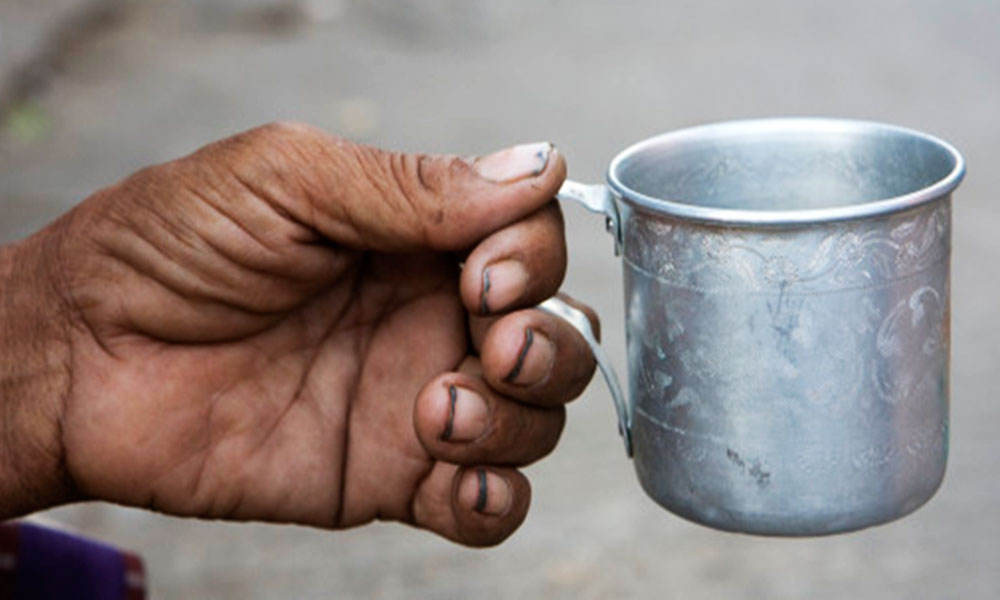 A 57-year-old woman owns five residential and nearly three million Egyptian pounds ($191,164) in bank accounts was arrested by police.
According to Al Masry Al Youm, a private newspaper, the woman faked a leg amputation while using a wheelchair to begin in several provinces of the country.
However, few eyewitnesses claimed that the woman was later seen walking on foot after finishing her rounds.
Investigators founded that she has nearly 3 million Egyptian pounds (795,343MYR) in her bank accounts, as the local media stated.
It's not only Egypt where some beggars have become rich. Pakistan also has a few beggars that have accumulated some wealth.
Source: Gulf News