Thailand To Further Reopen For Investors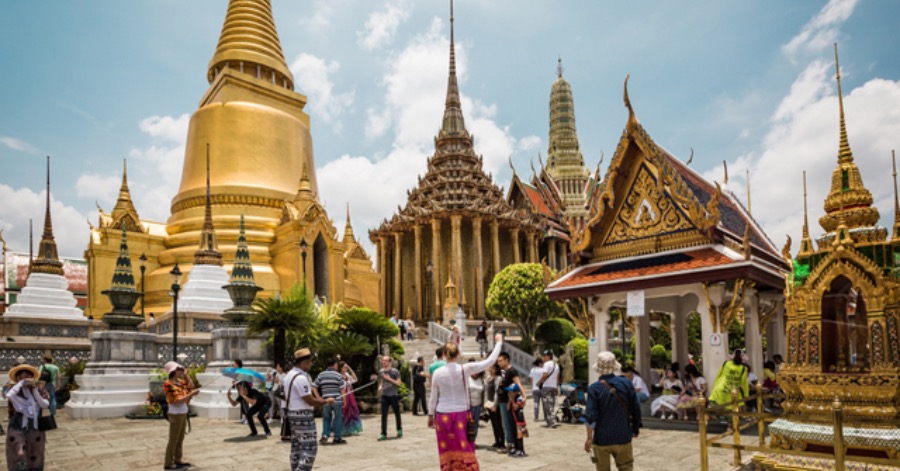 BANGKOK, Oct 6 – Thai government has planned to reopen further for potential investors, who will come for business deals and stay short–term visit after it allowed foreigners with work permits and some groups of tourists to enter the country under strict disease control measures.
Government spokesman, Anucha Burapachaisri said the Centre for Covid-19 Situation Administration (CCSA) approved visas for 11,000 businesspeople and foreigners with work permits, Thai news agency (TNA) reported. They agreed to enter alternative state quarantine for 14 days.
Starting from Oct 1, Special Tourist Visa (STV) is offered to tourists from no risk and low risk countries. They are required to complete 14-day quarantine upon arrivals.
The spokesman said now, the government targets to reopen for investors who will come to negotiate business deals as this group has the high potential to help stimulate the economy.
As they are likely to come for short-term visits, special measures are needed for this group of travellers.
Agencies concerned are mapping out the plan and will propose the measures to the ad hoc committee tasked with considering the relaxation of lockdown restriction and chaired by the secretary-general of the National Security Council, he said.
The issue will be forwarded to the Prime Minister later.
Initially, they must travel with the Covid-test result, conducted within 72 hours before entering Thailand and they are required to have COVID-19 health insurance coverage worth at least US$100,000, he added.
Source: BERNAMA
Japan's Total Coronavirus Cases Top 100,000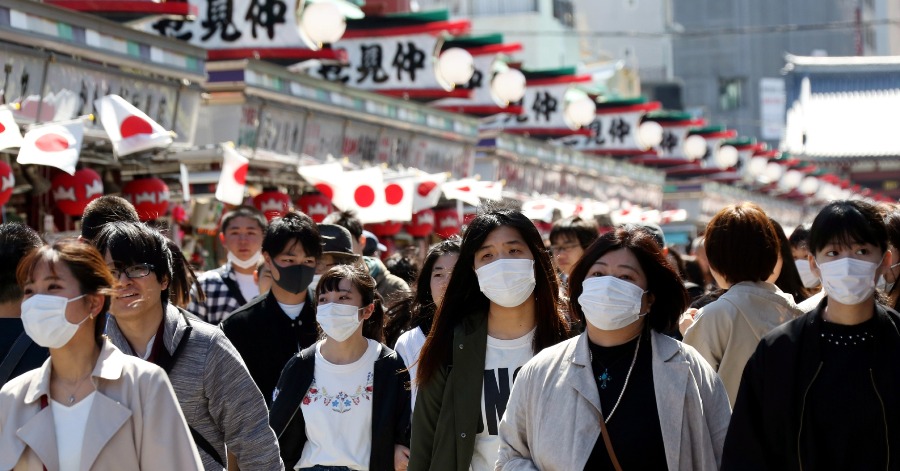 TOKYO, Oct 30 — Japan's cumulative total of confirmed novel coronavirus cases topped 100,000 on Thursday, according to a tally based on official data, amid a recent uptick in the number of new infections coinciding with a resumption of economic activity, Kyodo News reported.
The single-day number of new cases across the country reported Thursday was 809, eclipsing the 800 mark for the first time since Aug 29, as some clusters of infections have been detected since early this month.
The total figure includes about 700 cases aboard the Diamond Princess, a cruise ship that was quarantined in Yokohama in February. There have been more than 1,700 deaths in the country attributed to the virus.
Confirmed cases in Japan surged in April, prompting the government to declare a nationwide state of emergency that called for people to stay at home and some businesses to temporarily close, while imposing strict entry restrictions for foreign travelers from most of the world.
Daily figures peaked in August at around 1,600 and have since slowed, but experts advising the Ministry of Health, Labor and Welfare have warned of an upward trend again in new infections, with Tokyo continuing to see a steady number of cases while other parts of the country, such as the northernmost main island Hokkaido, are seeing an uptick.
Japan had 3.21 coronavirus cases per 100,000 people in one week from Oct 20, up from 2.84 in the week from Oct 6, according to the health ministry.
Japan has fared much better than the worst-hit parts of the world such as the United States, which has seen more than 8.8 million confirmed cases. Europe has also been battered, with France and Germany both announcing Wednesday that they are going into lockdown amid an onslaught of infections.
According to data compiled by Johns Hopkins University, Japan's cumulative total of cases ranked 49th in the world.
But Japan is worse off than neighbors such as South Korea and Taiwan, which acted quickly to restrict travel and stamp out clusters.
The milestone of 100,000 confirmed cases comes as the administration of Prime Minister Yoshihide Suga is considering extending its domestic travel subsidy program in an effort to prop up the world's third-largest economy, which saw a record contraction in the April-June quarter.
The "Go To Travel" campaign was launched in most parts of Japan in late July and was initially set to expire at the end of January. The later addition of Tokyo, which has reported more than 30,000 coronavirus cases in total, may have contributed to the nationwide increase in infections.
"We believe it is possible to continue social and economic activity by taking effective measures to keep the number of serious cases and deaths to a minimum," Deputy Chief Cabinet Secretary Naoki Okada said at a press conference on Thursday.
Japan is bracing for the flu season, which coupled with the COVID-19 outbreak could put a strain on the medical system. Suga has vowed to support hospitals while aiming to procure enough coronavirus vaccine for the country's entire population by the first half of 2021.
Source: BERNAMA
Mites Breed On A Woman's Eyelashes As She Did Not Remove Her Makeup Properly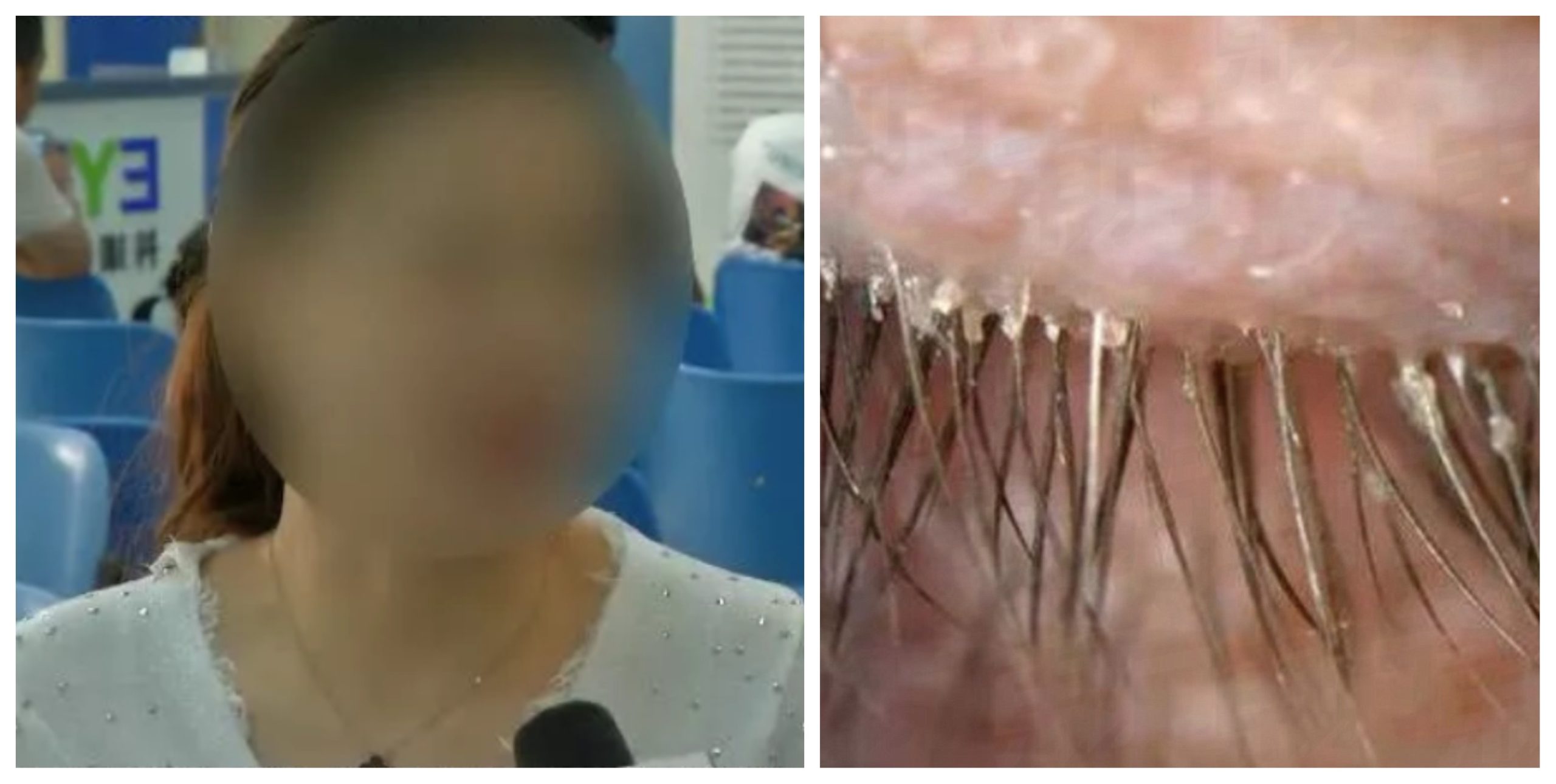 There has been a constant reminder for everyone who wears makeup to really remove and wash all their makeup properly especially before they decided to go to bed and sleep. As annoying and also tiring the process of removing the makeup that they have to face though, they still have and really should do it.
Unfortunately, a disgusting incident happened for a particular woman in China who decided not to remove her makeup properly. A lot of mites live in her eyelashes as result of her action.
According to the news, a particular 32-year-old woman originally from Hubei Province in China has spent the past six months of her life with itchy and also dry eyes. Other than that, her eyelashes kept falling off as well. She went to the doctor to find out what was happening with her eyes when her doctor found mites living in her eyelash follicles.
The doctor discovered that there are many mites crawling around the root of her eyelashes when this 32-year-old's eyelashes were examined. The doctor asked the woman if she had to wear makeup to work. It was suspected that because of the woman's irregular work schedule and pressure from work, she never removed her makeup properly at the end of each day. Because of that, it resulted in a large number of mites has bred on her own eyelashes.
The woman said, "No wonder my eyes have always been itchy and felt dry for the past six months". She also added, "My eyelashes would fall off often too". She was then advised by the doctor to properly and thoroughly remove her makeup whenever she has to use it. This would reduce the chances of mites growing in an unusual amount of time.
Sources: Oriental Daily.
(Videos) Shocked Homeowners Finds 'Secret Room' Concealed In Brick After 5 Years Moving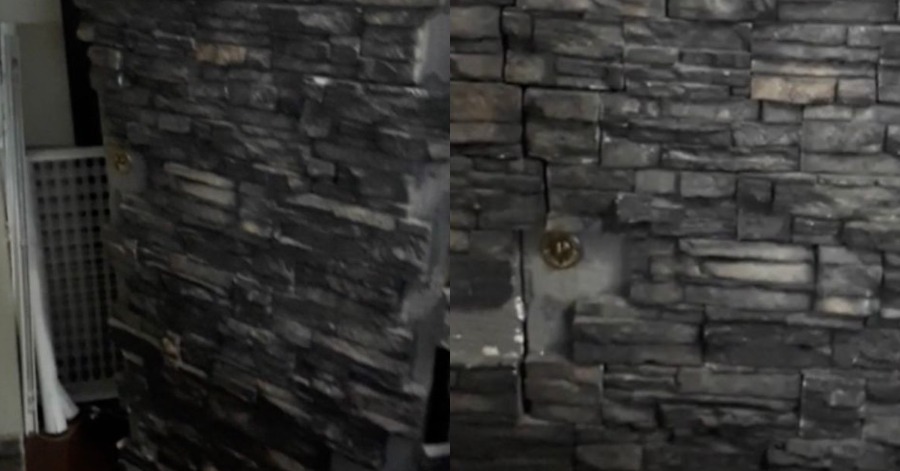 A homeowner was shocked to find a secret room hidden behind a wall after five years of living in his house. The video shared on the internet shows a man finding two bricks in his dining room that hid a gold turning lock.
The door then opened, revealing a cupboard-sized room they had never known existed.
According to Mirror UK, the video was posted on the Reddit website with the caption: "Been living in this house for 5 years, never noticed there was a secret door leading to a little storage cubby behind the dining room finish."
"Imagine when you open the door, there are people living in it," said one of the viewers.
"Sweet murder room bro! What a find," said another viewer.
"Huh, that's kind of creepy actually," as the homeowner replied to say: "Kinda creepy but no dead bodies at least."
"I should've brought a flashlight when I recorded but there was really nothing interesting I can find. Just a broom & dustpan, a 1/3 bag of concrete, some wood boards, those little indoor fence things, and spare blinds," added the owner of the house to calm everyone down.
They stated that although the wall in the dining room was different from other features in the house, they never thought there was something hidden behind the wall.
Source: Daily Viral, Mirror UK