(Video) Trailer For "Raya And The Last Dragon" Is Out And Netizens Are Getting Very Exited About It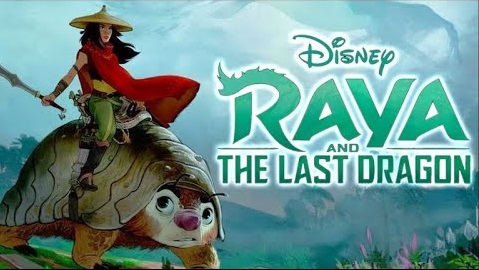 Recently, Walt Disney Animation Studios has officially dropped the first teaser trailer for one of the most anticipated movies for the year of 2021 and that is "Raya and the Last Dragon". This is another great animated fantasy film that Disney will release. According to the news, the release date of this movie is slated for the month of March 2021.
This particular movie is actually inspired by the fictional world of Kumandra. It features the official warrior named Raya who is voiced by none other than Kelly Marie Tran. This Raya character embarks on a mission to search for the last dragon named Sisu who is voiced by the hilarious Awkwafina.
"Raya and the Last Dragon" movie was written by Adele Lim who also writes the "Crazy Rich Asians" movie and also Qui Nguyen who also writes for "The Society" movie. The production team took a huge effort and went to Laos, Thailand, Cambodia, and also Indonesia to take inspiration from the beautiful and diverse cultures of Southeast Asia.
After the release of its official first trailer, netizens who have sharp eyes were quick to point out all the Southeast Asian influences scattered throughout the movie. These influences really make netizens so excited about this movie.
I think the clothings are mix match inspired of numerous SEA cultures cus I'm seeing Thai & Laos Silk and Malay songket while the weapons are so inspired by the keris, sickle, and parang. Lemme know what other cultures you see 😍 https://t.co/YwUHksZY0q

— nalisa alia amin (@nalisaaa) October 22, 2020
RAYA USES AN ARNIS AS A WEAPON!! I REPEAT AN ARNIS AS A WEAPON #RayaAndTheLastDragon pic.twitter.com/Fu7QijlZMG

— Alice 🎄 4th Shellieversary ❤ (@kariokamaruya) October 21, 2020
so i wanna just share some of my own opinions about the SEA cultural inspiration of these clans/tribes we saw in the trailer based on the classification of SEAsian ethno-linguistic groups :)))#RayaAndTheLastDragon #DisneyRaya #Disney #culture #SoutheastAsia #Raya pic.twitter.com/fbDx9ZKrm5

— pao pao @ semi-hiatus (@paoartworks) October 22, 2020
Sources: Facebook Raya and the Last Dragon, Youtube Walt Disney Animation Studio.
These 5 Types of Ingredients Can Replace Coconut Milk in Daily Cooking
Everybody knows coconut milk is white milk extracted from ripe coconut filling. It can benefit health in a number of ways, such as stimulating weight loss and lowering cholesterol levels.
In addition, coconut milk has been used for many years as a dessert, meal, sauce, and many more. It is a popular ingredient in India, Thailand, Hawaii, and South American cuisine.
The process of coconut milk extraction involves the process of grating the fruit part and soaking it in hot water. Not just that, coconut milk is one of the main cooking ingredients for Malaysians.
Various traditional dishes mostly use coconut milk as the main ingredient. Starting from the preparation of cakes to the side dishes.
According to Detik Food, there are five types of ingredients that can replace coconut milk, and below are the list:
1. Creamer
You can replace coconut milk with creamer powder by mixing 5 tablespoons of creamer with 1 cup of water. Modify the concentration depending on your cuisine. It is easy and delicious. Suitable for use in curry, kurma sauce, and rendang dishes.
2. Mix Low Fat And Milk Cream
You can also use milk cream and low-fat by measuring 1 cup coconut milk, replace it with 1/2 cup low fat cream and 1/2 cup milk. Stir well and grind for a while until well blended. This mixture of cream and milk only gives a creamy taste and is suitable for making sweets.
3.Whipping and Cooking Cream
You can also use whipped cream or cooking cream in coconut milk dishes. Usually, these ingredients are used to make western dishes like pasta. These ingredients can also be used as a substitute for milk for Malay cuisine. It still tastes good and is very easy to use.
4. Almond Milk

Soak 1 cup of almonds overnight. Then grind with warm water or milk. If you want a thick milk texture, increase the number of almonds. Filter it before use in cooking. This almond milk is suitable for use in cooking curry and goulash.
5.Yogurt

To produce delicious coconut milk-like dishes, you can also use flavored yogurt. In addition to flavoring, the dishes produced are also healthier and low in calories.
Put the yogurt in a blender and add a little cooking gravy. Grind for a while and then pour into the dish.
So after this, you do not have to worry if the coconut milk runs out at home or at the store. Use the above ingredients instead of coconut milk!
Sources: Detik Food
(Video) The Top 7 Memes, Trends, Hashtags and Challenges on TikTok in 2020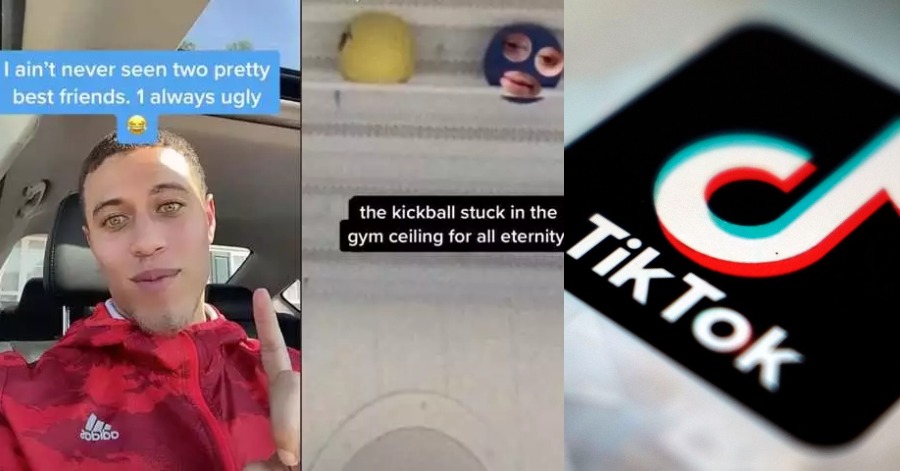 Everybody knows how 2020 has affected everyone – since the global widespread of the coronavirus, people are forced to stay at home. Some even lost their jobs and struggle to live every day without the social life they're accustomed to.
TikTok has been one of the elements that bring the people some entertainment while staying safe inside the comfort of their homes.
This year has been a whirlwind of trends, moments, and viral videos that would leave you smiling just recalling one of the videos.
This app has also brought a lot of opportunities to people and even spread awareness about what's going on in the world. Not just that, it also catapulting creators like Charli D'Amelio and Addison Rae towards celebrity status and helping songs like Doja Cat's "Say So" become Billboard chart hits.
Let us take a look at the top 7 memes, trends, hashtags, challenges, and more that have colored TikTok in 2020:
7. #Iamlost

This trend usually uses the context of the song quite literally, where they'd be talking about something they've been through or of the likes of it. Some creators would even do entirely new sounds using their own voices and changing the lyrics to fit the content of their video.
#iamlost has almost 4.1 billion views to date.
6. #DontLeaveMe
The hashtag #DontLeaveMe has a staggering 6.1 billion views, usually revolving around using random objects to use for puns, while they run away right after dropping the punchline and the one recording shouting out "Don't leave me!"
Another hashtag with the same content, #dontleavemechallenge has around 2 billion views.
5. #RandomThings
From @her.atlas' series of her showing around her Japanese home that "just make sense", this has allowed the creators to show around what they have in their homes as well.
The song used by Zico has also been made a TikTok dance for the youths, especially those that love K-POP.
#RandomThings has approximately 6.4 billion views.
4. #HurtMyFeelings
#HurtMyFeelings has around 4 million views, where the creators would share their past incidents or moments that would make them invincible.
Some people would even create satire from irony or just general randomness.
3. "Two pretty best friends"
Most of us have at least heard once of the phrase "two pretty best friends" , as it became a classic bait-and-switch meme. Scott revealed that the claim was based on real-life, but surely he means well.
2. The "Blinding Lights' dance challenge
The Weeknd's song that hits the charts on the Billboard, "Blinding Lights" has brought many people together, while dancing to the catchy beat of the tune. Currently, the song has around 3.5 billion views
No wonder people are upset that The Weeknd didn't get nominated for this year's Grammys!
1. #YouHaveTo "start romanticizing your life…"
Tiktokers would use this to parodied a monologue about how "you have to start romanticizing your life", set to a cover of Odezsa's "A Moment Apart" by @hannah_harpist.
Source: Newsroom TikTok, Insider
(Video) Blackpink Will Hold A Livestream Concert On YouTube This December 27th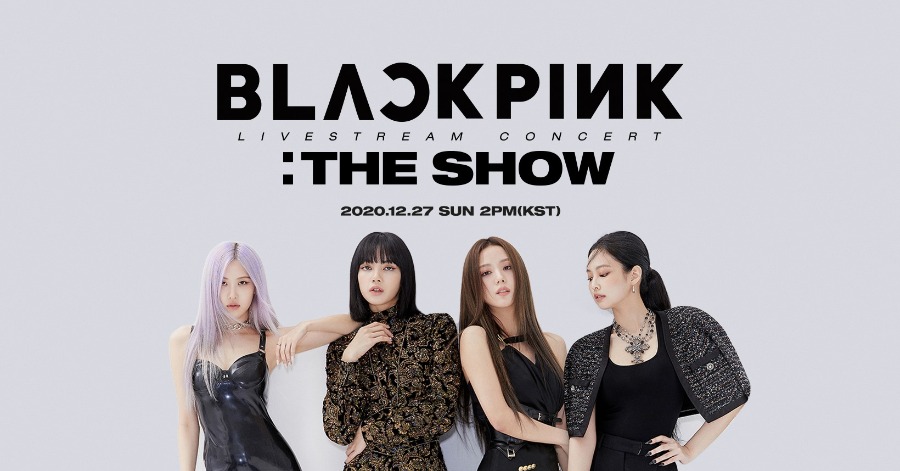 Get ready to mark your calendar as the famous Blackpink group will be doing a virtual concert at the end of December!
Fans of the popular Korean women's group are definitely looking forward to the end of this month when their beloved group announces the upcoming concert.
Performed On YouTube Music
The good news was confirmed by their management, YG Entertainment who announced that Blackpink will hold their first virtual concert entitled "YG Palm Stage – 2020 BLACKPINK: The Show". YG Entertainment will be collaborating with YouTube Music for the concert which is scheduled for December 27 at 2 pm.
Who Will Continue the 'Palm Stage' Concert
In addition to being Blackpink's first online concert, the upcoming event will also mark the launch of YG Entertainment's brand new concert "Palm Stage" (named after the idea of a concert fitting in the palm of the audience).
Blackpink is a South Korean girl group formed by YG Entertainment, consisting of members Jisoo, Jennie, Rosé, and Lisa. Blackpink has broken numerous online records throughout their career.
Their music videos for "Kill This Love" (2019) and "How You Like That" (2020) each set records for the most-viewed music video within the first 24 hours of release, with the latter breaking three and setting two Guinness World Records.
Prior to the concert, Blackpink will meet their fans live through "BLACKPINK – 'The Show' Announcement Live" which will be screened on the same platform on December 4, 2020.
You can also find more information on ticketing here.
Sources: Soompi.com, Variety