"We Do Not Encourage Lockdown As A Primary Choice To Control COVID-19" -WHO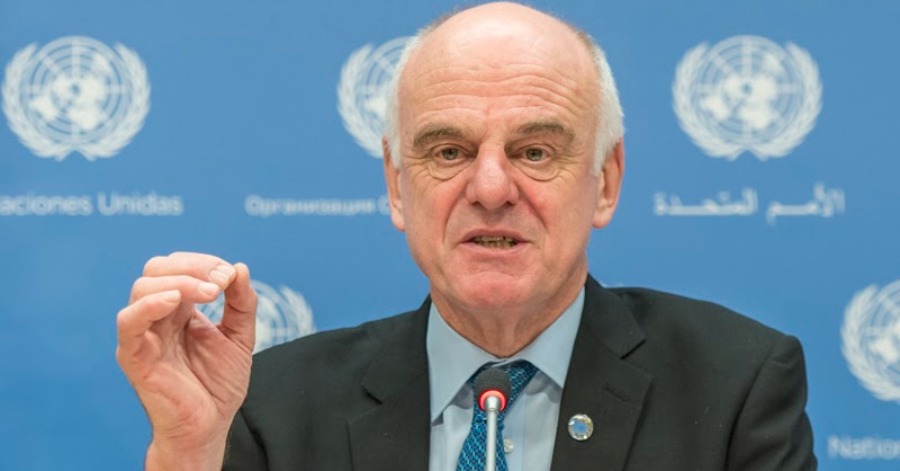 The World Health Organization (WHO) does not encourage world leaders to enforce lockdowns in their respective countries as the primary option to curb the spread of COVID-19.
This was stated by the WHO envoy, Dr. David Nabarro in an interview with The Spectator recently said, such restrictive measures should be seen as a last resort.
"We in the World Health Organization do not advocate lockdowns as the primary means of control of this virus," said Nabarro.
"The only time we believe a lockdown is justified is to buy you time to reorganize, regroup, rebalance your resources, protect your health workers who are exhausted, but by and large, we'd rather not do it," he added.
Nabarro also stated that strict controls can have a detrimental effect, especially on the world economy.
"Lockdowns just have one consequence that you must never ever belittle, and that is making poor people an awful lot poorer," he said.
He also stated that the curfew order would affect countries that depend on the tourism sector.
"Just look at what's happened to the tourism industry in the Caribbean, for example, or in the Pacific because people aren't taking their holidays," Nabarro continued.
"Look what's happened to smallholder farmers all over the world. Look what's happening to poverty levels. It seems that we may well have a doubling of world poverty by next year. We may well have at least a doubling of child malnutrition."
The WHO previously advised countries around the world not to implement an immediate curfew when hit by the first wave of COVID-19.
"The last thing any country needs is to open schools and businesses, only to be forced to close them again because of a resurgence," said Director-General Dr. Tedros Adhanom Ghebreyesus.
Instead, Tedros urged countries around the world to take other measures such as conducting large-scale screening tests and contact detection so they could safely reopen and avoid future lockdowns.
CORONAVIRUS: Doctor David Nabarro of the World Health Organization calls on world leaders to not use lockdowns as their 'primary control method' for the pandemic

— The Spectator Index (@spectatorindex) October 11, 2020
Source: New York Post, The Spectator, The Spectator Index
Mites Breed On A Woman's Eyelashes As She Did Not Remove Her Makeup Properly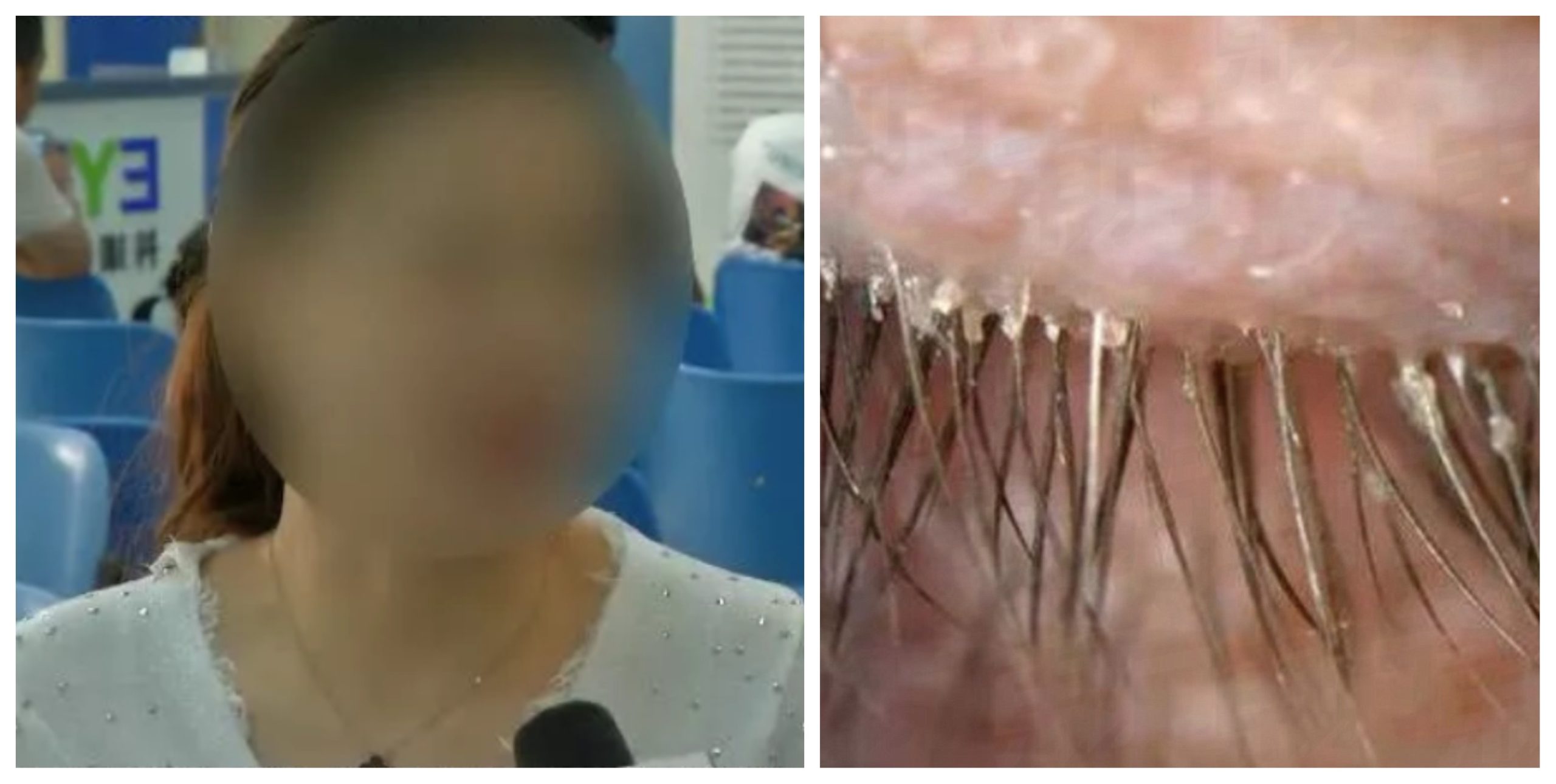 There has been a constant reminder for everyone who wears makeup to really remove and wash all their makeup properly especially before they decided to go to bed and sleep. As annoying and also tiring the process of removing the makeup that they have to face though, they still have and really should do it.
Unfortunately, a disgusting incident happened for a particular woman in China who decided not to remove her makeup properly. A lot of mites live in her eyelashes as result of her action.
According to the news, a particular 32-year-old woman originally from Hubei Province in China has spent the past six months of her life with itchy and also dry eyes. Other than that, her eyelashes kept falling off as well. She went to the doctor to find out what was happening with her eyes when her doctor found mites living in her eyelash follicles.
The doctor discovered that there are many mites crawling around the root of her eyelashes when this 32-year-old's eyelashes were examined. The doctor asked the woman if she had to wear makeup to work. It was suspected that because of the woman's irregular work schedule and pressure from work, she never removed her makeup properly at the end of each day. Because of that, it resulted in a large number of mites has bred on her own eyelashes.
The woman said, "No wonder my eyes have always been itchy and felt dry for the past six months". She also added, "My eyelashes would fall off often too". She was then advised by the doctor to properly and thoroughly remove her makeup whenever she has to use it. This would reduce the chances of mites growing in an unusual amount of time.
Sources: Oriental Daily.
Lauv's Foundation Hosts A Conversations On Mental Health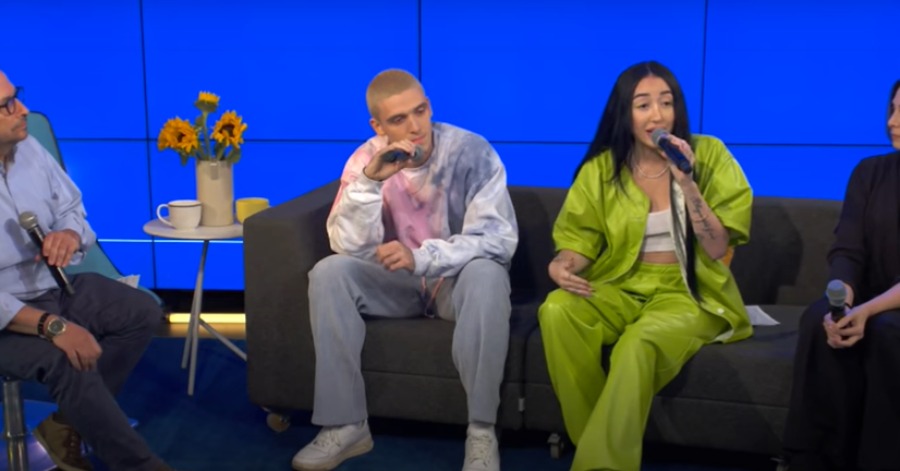 Last October 10th was World Mental Health Day, and The Blue Boy foundation has hosted a series of conversations between the artists' friends and other creators from all around the world to create a meaningful discourse regarding mental health.
The notable artists that are involved are Alessia Cara, Anne-Marie, Lauv, and Noah Cyrus, etc.
The series is divided into several segments, such as Finding Mental Health in Isolation, Finding Mental Health in Community, Finding Mental Health Online, and an open dialog called Breaking Modern Loneliness: World Mental Health Day.
There is also a Breaking Modern Loneliness Podcast, hosted by Lauv himself as he and a few creators, including Jeremy Zucker, share about their relationships, loneliness, and life itself in their eyes.
This series is to help those struggling with daily life, especially in the year 2020 where everything is not the same anymore, it's important to look out for each other in times like these. Surely, The Blue Boy's efforts reached the hearts of many, especially the fans of the artists involved.
Source: mybluethoughts.world
Woman Shares 12-Month Trial of Spider Bite Turns Into A 'Crater'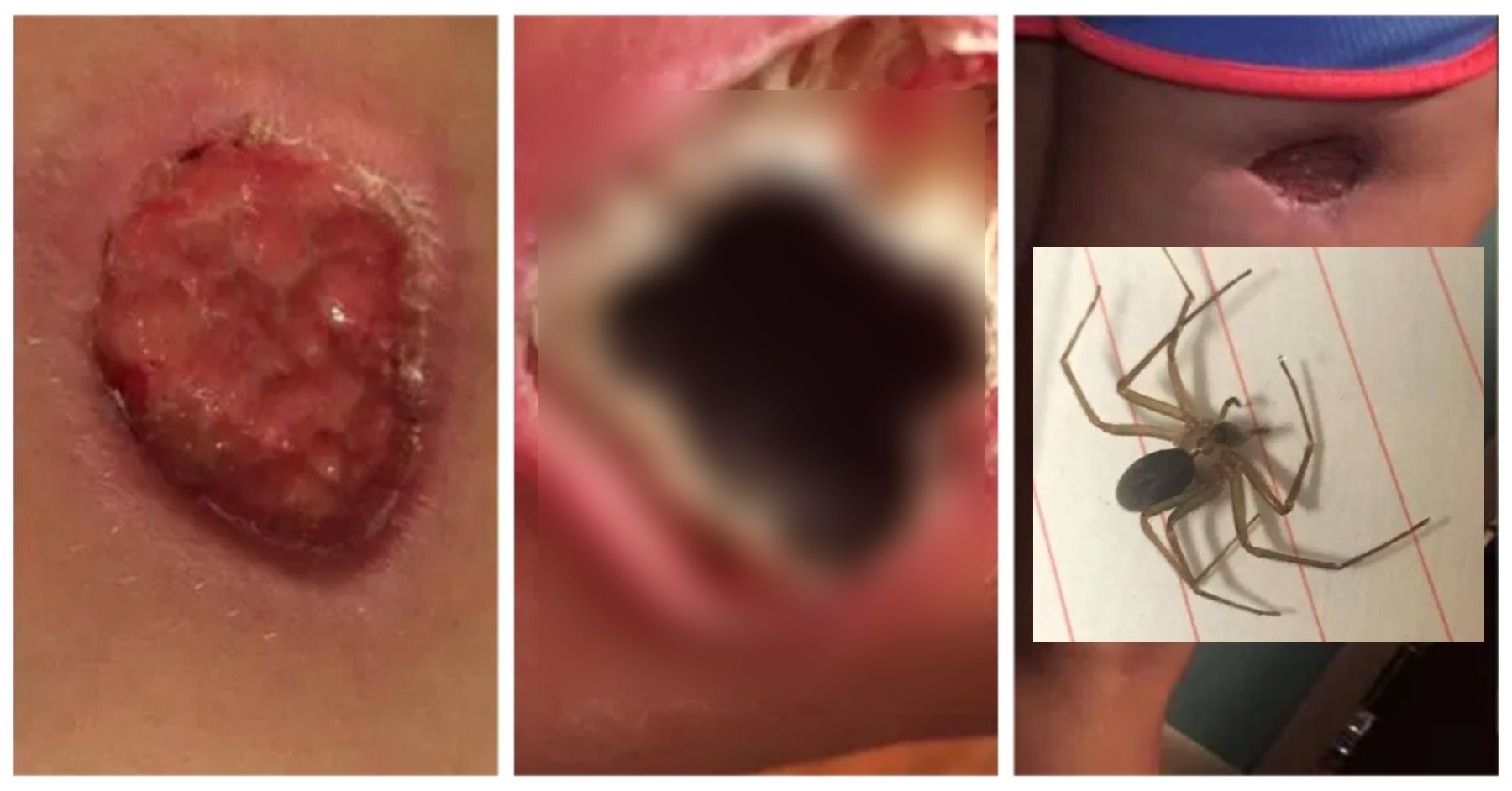 Recently, a woman has shared the effects of a bite from a spider known as the 'Brown Recluse Spider' on social media. Injuries from the spider bite have caused the victim's skin to have holes as a result of the infection.
The effects of the bite started from a red lump and then the woman's skin had holes with black wounds, this condition occurred after a few weeks of being bitten by the spider.
The scars from the spider bite are still visible even after a year after the bite.
The woman also uploaded a picture of the 'Brown Recluse Spider'. A friend of the victim shared the story on Reddit.
"He saw a doctor within 45 minutes after being bitten".
"14 days of antibiotics, three times a day. Daily treatment for the first two weeks and once a week since".
"The spider that bit him was caught and put in a plastic zip to be shown to the doctor".
It takes 12 months of medical treatment to treat a bite because the soft tissue damage caused by Brown Recluse spiders can take months to heal. Brown Recluse spiders are usually not known as aggressive. Although bites rarely cause death, they can cause significant "soft tissue destruction" that takes months to heal.
This species is usually found only in South and Central America and usually grows to a length of between 6 and 20 mm (0.2 and 0.8 inches) – but they can grow larger. These spiders are also said to be the second most venomous spider in America.
Sources: The Sun, Facebook Siakap Keli.