WHO Praises Malaysia's Handling Of COVID-19 Pandemic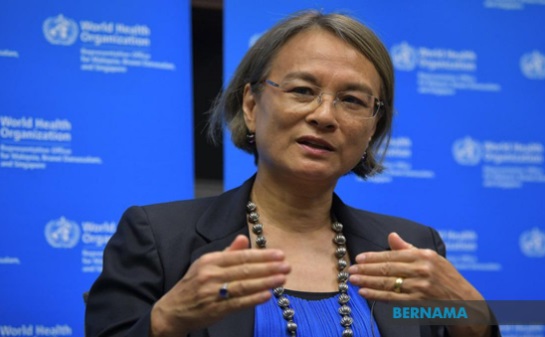 KUALA LUMPUR, Oct 15 — Malaysia's strong capacity in outbreak preparedness and response have helped establish a stable foundation in its outbreak response to the COVID-19 pandemic so far, said World Health Organisation (WHO).
WHO Representative in Malaysia, Brunei, and Singapore Dr. Lo Ying-Ru Jacqueline said the country's infrastructure and a well-trained workforce to provide high-quality healthcare have also contributed towards this end.
In a commentary section on the WHO website entitled 'A country united in the face of the pandemic', she said in the years before the pandemic, the government and the health authorities took great steps to bolster Malaysia's health security and multi-sectoral response capacity for health emergencies and disaster preparedness.
"These measures included preparation for and participation in a Joint External Evaluation of the International Health Regulations' core capacities with the WHO in late 2019 to help identify the most critical gaps within human and animal health systems and the containment of environmental hazards.
"Identification of gaps enabled the prioritization of needs and opportunities for enhanced preparedness and response. All of these components have played a crucial role in Malaysia's initial response to the pandemic," she said.
Dr. Lo said in the early stages of the outbreak, in February 2020, Malaysia invested in increasing access to quality testing, the number of critical care beds, and available ventilators.
Health services were swiftly enhanced to meet both anticipated and emerging demands, as the government operationalized the Crisis Preparedness and Response Centre (CPRC) at the national and state levels, and mobilized recruitment and redistribution of healthcare personnel according to high workload areas.
She added that Malaysia also took immediate steps to curtail transmission of the virus, including the implementation of the Movement Control Order and its various phases and iterations, which succeeded in helping reduce the number of COVID-19 cases by half over April.
"The following key WHO recommendations to "test, treat and track" the population for the virus, Malaysia enforced the "Search, Test, Isolate, Treat and Quarantine" strategy to uncover cases in the community. It also took stringent measures regarding quarantine and isolation of confirmed and suspected cases.
She said the WHO Representative Office also works closely with the Ministry of Health (MoH) and partners to provide critical support in the areas of partner coordination, information, and planning, technical expertise, operational support, and logistics, in which WHO supplied initial test kits before it became commercially available and provided testing protocols for diagnosis in March 2020.
Dr. Lo said significant measures were taken by the Malaysian government to communicate with the public proactively.
"The Malaysian government went to great lengths to ensure a comprehensive approach to risk communication and community engagement and working to establish trust with the population.
"From the early days, the government promoted trusted sources of information to ensure the public had access to timely and accurate information on the latest COVID-19 developments and to offset the risk of an infodemic, as well as focusing on mass media campaigns and media monitoring," she said.
WHO, Dr. Lo said, also supports the efforts of MoH to visualize and determine a longer-term goal for response and sustainability, guiding to facilitate the planning, implementation, and evaluation of activities.
She added the use of mathematical models to simulate the transmission dynamics of the virus in Malaysia helped to project scenarios of future transmission based on expected changes in the implementation of non-pharmaceutical interventions.
"These projections allowed the modelers to anticipate requirements for the nation's health system, such as hospitals and ICU beds, should there be a resurgence of infections," Dr. Lo said.
Way forward, she said national efforts should continue to encourage people to maintain their recommended precautionary practices as ongoing vigilance and prevention are the only ways to stop virus transmission until a safe and effective vaccine is available.
Dr. Lo said Malaysia needs to build on its success to date by adopting a long-term approach, this includes being prepared to respond to any new clusters with targeted, localized measures.
"WHO and its partners will continue their work on developing safe and effective COVID-19 treatments and vaccines, as well as coordinating the equal distribution and deployment of these options worldwide once available," she said.
She also said while working to mitigate the spread of COVID-19, Malaysia was also responding to a poliovirus outbreak that was confirmed in Dec 2019 and it was the country's first outbreak since being declared polio-free in 1992.
"WHO, UNICEF and other partners worked in collaboration with MoH to control the outbreak, through enhanced surveillance, case detection, risk communication and the resumption of the immunization response… the country was one of the first to resume its immunization campaigns," she said.
Sources: BERNAMA
Canada Bans Flights From India And Pakistan For 30 Days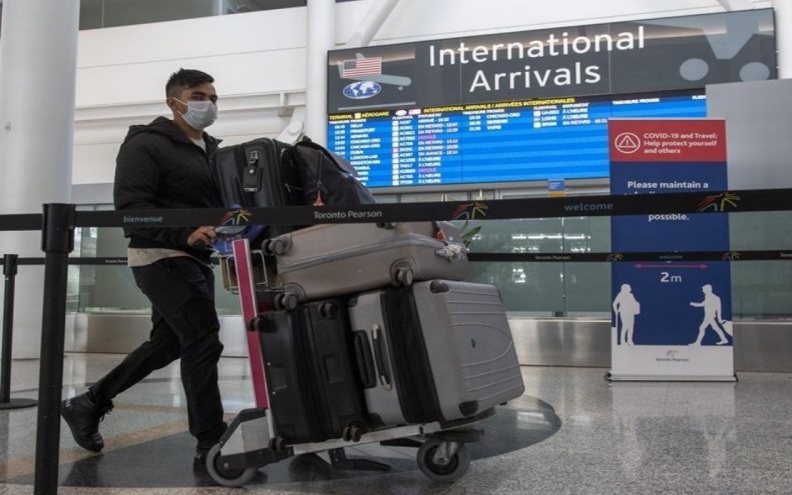 OTTAWA, April 23 – Canada announced a 30-day ban on all flights from India and Pakistan effective Thursday as COVID-19 cases continue surging in the two countries, reported Xinhua news agency.
"Given the higher number of cases of COVID-19 detected in air passengers arriving in Canada from India and Pakistan, Transport Canada is issuing a notice to airmen, or NOTAM, to halt direct passenger air traffic from those countries," said Canadian Transport Minister Omar Alghabra at a joint press conference with other Canadian ministers on Thursday.
The minister said the ban is implemented as more passengers arrive in Canada with positive test results from those two South Asian countries.
If travellers departing from those two countries take an indirect route home, they will be required to show a negative PCR test at their last point of departure. Once they arrive in Canada, they will  follow the standard protocols, unless exempt, including taking another test and booking a stay at a designated government hotel while they await their results.
Health Minister Patty Hajdu said the ban will allow Canada's public health experts to collect more data about the epidemiology in those regions.
"I want to say that our hearts are with the citizens of India, Pakistan, indeed the whole region during these incredibly difficult times. In the meantime, we'll continue to apply stringent testing and quarantine measures for all passengers arriving in Canada," she said.
In a letter to Canadian Prime Minister Justin Trudeau earlier on Thursday, Both Ontario Premier Doug Ford and Quebec Premier Francois Legault called on the Trudeau government to cut the number of international flights arriving in Canada and impose greater restrictions at the Canada-U.S. land border.
Also on Thursday, the House of Commons passed a motion to have the government immediately suspend non-essential passenger flights from countries with high rates of COVID-19 variants infections.
Source: BERNAMA
Man Cheats On 35 Women By Becoming Their Lover, Just To Get Birthday Gift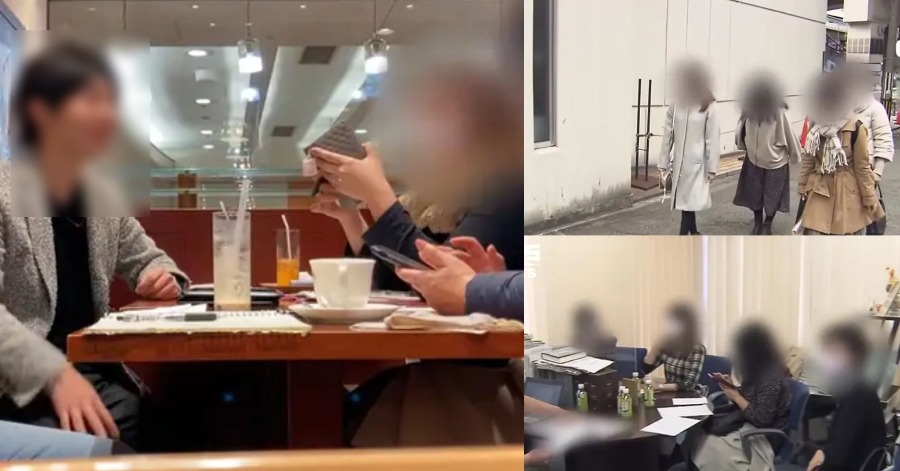 A Japanese man has been arrested after cheating on 35 women at the same time, to get a gift for his birthday. The 39-year-old would try to approach women and pretend to want to make them his girlfriend, just to get a gift in conjunction with his birthday.
The suspect from Kansai, Japan will give each of his 'lovers' a different 'birthday' date.
According to a report, the total number of women who became victims was 35 but it was reported that the actual number of victims exceeded that number.
He told one of his 47-year-old victims that his birthday was Feb. 22.
Meanwhile, another 40-year-old victim claimed he told her that his birthday was in July and a 35-year-old woman said that she thought the man's birthday was in April.
His actual birthday falls on November 13th.
He not only cheated the women in terms of cash, as well as some expensive clothes for one of his birthdays, but he also managed to sell some of the toiletries he sold, all for a profit.
It is believed that he is targeting single women, starting a relationship by indicating that he wants to get married at some point later.
The man's actions were then uncovered after all the women who were his victims 'cooperated' and then reported his cunning tactics to the police last February.
The suspect allegedly deceived all his victims where it was reported that the result of his fraud reached 100,000 yen including gifts, clothes, and cash.
Source: LADBible, SoraNews24
Weak Earthquake Detected In Ranau, Sabah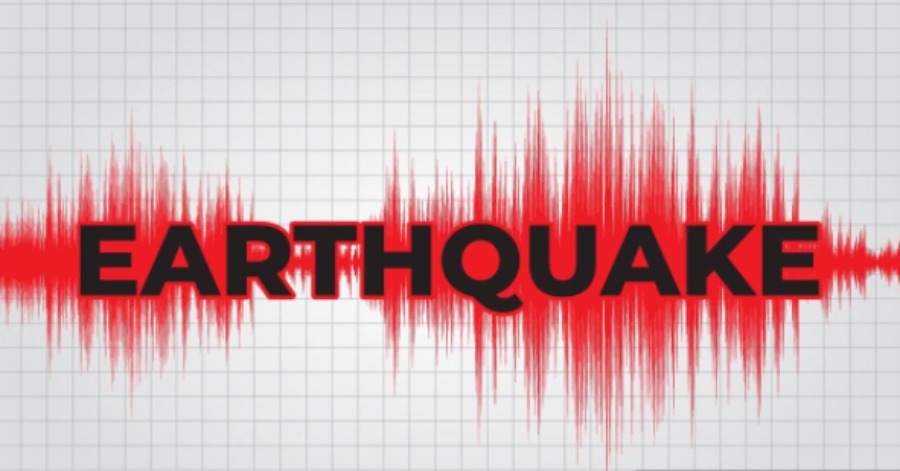 KOTA KINABALU, April 23 — A weak earthquake, the third one detected this month, measuring 2.5 on the Richter scale, occurred in Ranau district at 12.02 am on Friday.
The Malaysian Meteorological Department (MetMalaysia), in a statement, said that the epicentre of the quake occurred 8 kilometres northeast of Ranau, at a depth of 10 km, may have caused tremors to be felt around the district.
The first weak earthquake in Ranau this month occurred at 11.10 pm on April 18, measuring 2.8 on the Richter scale and followed by the second one, measuring 2.7 on the Richter scale at 1.05 am the next day (April 19).
Meanwhile, a spokesman for the Sabah Fire and Rescue Department (JBPM) when contacted said they had not received any emergency report on the incident.
Sources: BERNAMA