5 Scariest And Freakiest Places All Over The World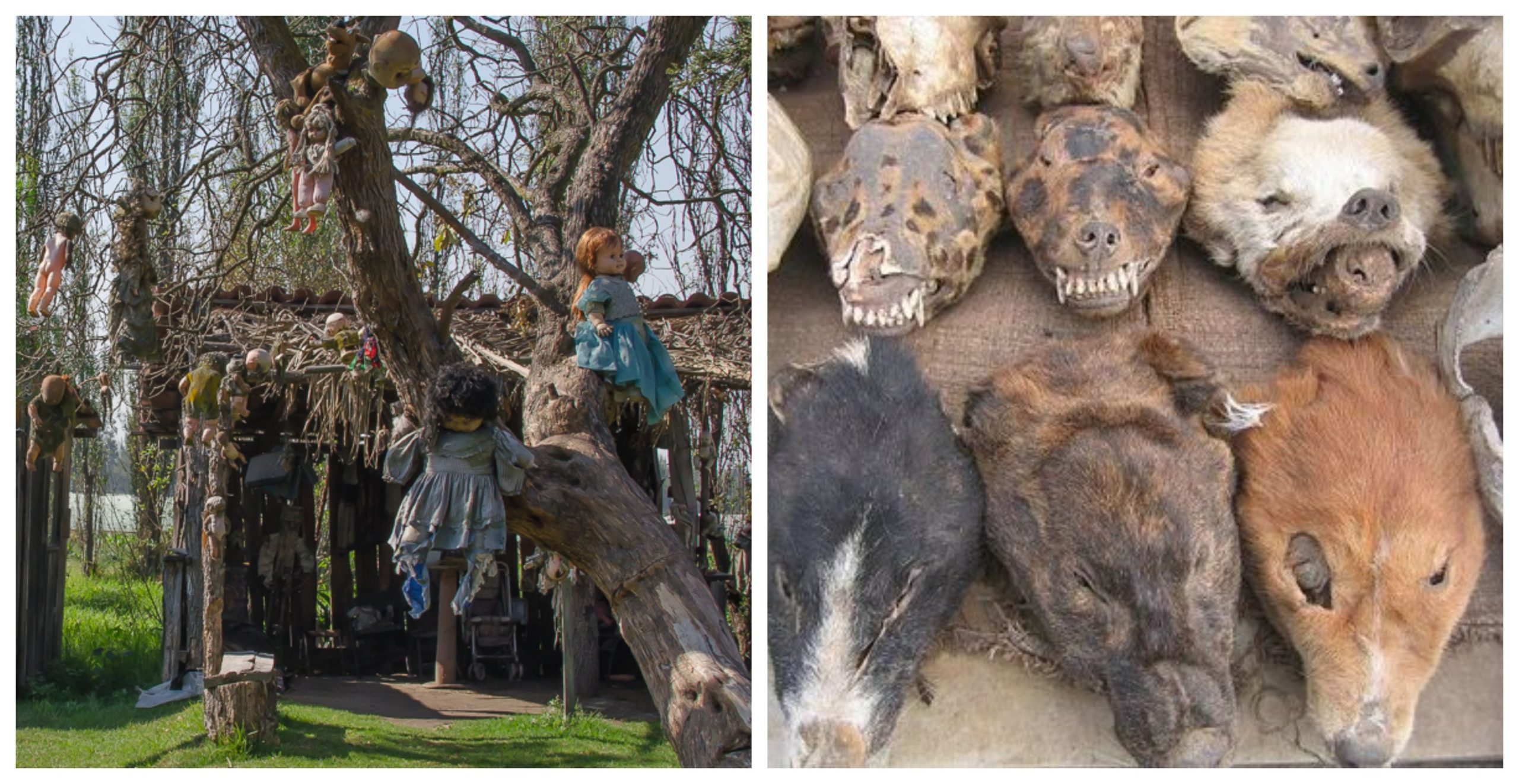 We as human beings may live in a very big and also beautiful world peacefully, but our planet certainly has its fair share of freakiest places and mysterious places. These places are just waiting for the next morbidly inclined traveler to come to visit. Each of these places would definitely bring a little scare feeling towards anyone who visits them.
These are 5 of the freakiest places around the world:
1) Gonjiam Psychiatric Hospital in Gyeonggi, South Korea
The Gonjiam Psychiatric Hospital in Gyeonggi, South Korea, certainly has every feature and also element a building needs to be considered frightening. If just the appearance of the building doesn't send shivers down your spine, its story will certainly have you thinking twice before you enter. Believe it or not, the Gonjiam Psychiatric Hospital was fully operational in 1995. We're talking doctors, nurses, patients, the works.
According to legend, its owner was clinically insane and kept many of his patient's prisoner. When government officials came to investigate the many mysterious patient deaths, the owner ran away to America. The owner's flight to America was in 1996. From then on the hospital was abandoned. The mattresses, medical equipment, and everything else was left to nature's wiles.
2) Sedlec Ossuary in Sedlec, Czech Republic
The Sedlec Ossuary also known as the Church of Bones is one of the most unusual chapels you will ever see. This building is nothing spectacular on the outside. It is a small chapel located in Sedlec, in the suburbs of Kutna Hora, in the Czech Republic. You would think that it is just an average old medieval gothic church.
As you enter the Sedlec Ossuary though, you will soon realize why it is one of the most amazing and unique churches in the world. This particular building is artistically decorated by more than 40.000 human skeletons.
3) Akodessewa Fetish Market in Lomé, Togo
Togo's capital city of Lomé is the birthplace of the largest Voodoo market in the world. It is definitely a kind of super supply store for fetishes, charms, and also anything else one might need for a ritual. The Akodessewa Fetish Market, or better known as "Marche des Feticheurs", is a place where you can find anything from leopard heads and also human skulls to voodoo priests who bless and create fetishes or predict the future and make medicines that can heal.
The Akodessewa Fetish Market is a mecca for local practitioners and also travel there from all over the African continent.  Many believers view the Marche des Feticheurs as a kind of hospital or pharmacy. This is the exact place you go when you either cannot afford traditional treatment or traditional treatment has failed you.
4) La Isla de las Muñecas in Teshuilo Lake, Mexico
Over fifty years ago, Don Julian Santana left his wife and child and moved onto an island on Teshuilo Lake in the Xochimilco canals. According to some, a young girl actually drowned in the lake, while most others, including his relatives, say Don Julian Santana merely imagined the drowned girl. Regardless, Don Julian Santana devoted his life to honoring this lost soul in a unique, fascinating, and unnerving way. He collected and hung up dolls. Eventually, Don Julian finally transformed the entire island into a kind of bizarre, horrifying, doll-infested wonderland.
He began collecting lost dolls from the canals and the trash near his island home. He is also said to have traded produce he grew to locals for more dolls. Santana did not clean up the dolls or attempt to fix them, but rather put them up with missing eyes and limbs, covered in dirt, and generally, in whatever ramshackle state he found them in. Even when dolls arrived in good shape, the wind and weather turned them into cracked and distorted versions of themselves. In 2001 Don Julian Santana was found drowned in the same area in which he believed the little girl died.
5) Battleship Island in Nagasaki, Japan
The island was once a symbol of Japan's rapid industrialization. Bought by Mitsubishi in 1890, the previously uninhabited island was transformed with modern buildings and conveniences. These included early examples of concrete apartment blocks and electric lighting. By the 1950s, the population had swelled to as many as 5,000 people, attracted by solid wages and the unique mining culture. As coal power gave way to gasoline, coal prices fell, and many mines, including Hashima, were permanently closed. By 1975 the island was completely evacuated.
Hashima Island's increase in popularity and status as a World Heritage Site, though, has not been without controversy. What many don't know is that the island had a history of forced labor before and during World War II. The terrible conditions and unsafe environment led to untold suffering—along with as many as a thousand unrecorded deaths. Tour companies are often reluctant to talk about this, leading to suggestions that those in power are attempting to rewrite the island's history in a more favorable light.
Sources: CNN News.
Be Careful When Driving During The Flood Season – Follow These Tips By JPJ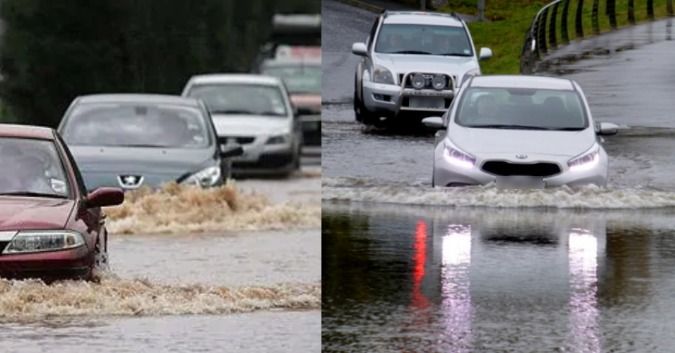 We as Malaysians are advised to always be careful during the flood season. This is because we do not want unwanted incidents to happen especially related to life.
Drivers who drive vehicles during the flood season are also advised to take precautions.
To prevent any incidents such as accidents during the flood season, the Road Transport Department Malaysia (JPJ) has released some driving tips during the flood season.
Here are some tips:
1) Maintain low gear – 1 for manual cars, while D2 for auto cars and maintain during driving in floodwater.
2) Limit the speed between 5 to 15 km / h and distance your vehicle from the vehicle in front.
3) Find alternative routes and avoid areas flooded.
4) After the flood, dry the brakes. The way to dry the brakes is to drive slowly (limit to 10-15 km / h) while pressing the brake pedal and oil. This will produce heat that accelerates the drying of the brakes. When you feel a little grip, test the brake at a speed of 20-25 km / h. Repeat the process until you get a satisfactory grip.
TIPS MEMANDU KETIKA MUSIM BANJIR pic.twitter.com/SJ6Xxn9Yh1

— JPJ Malaysia (@JPJ_Malaysia) January 20, 2021
Source: JPJ
LATEST: RON95, RON97 Petrol Prices Up 1 Sen, Diesel Up 4 Sen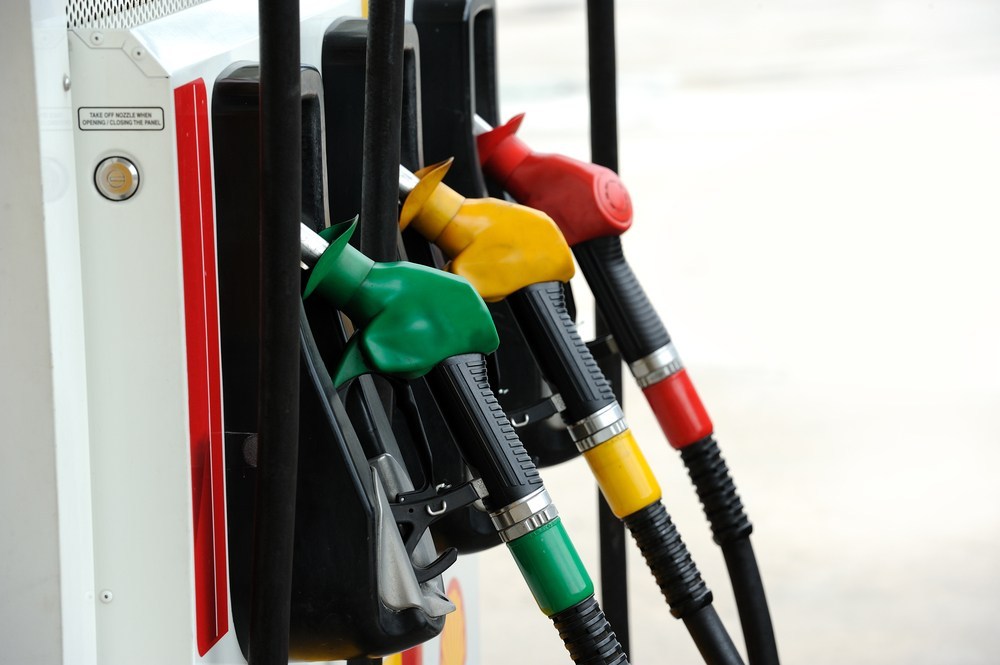 The retail price of RON95 and RON97 petrol will go up by one sen per litre while that of Diesel, up by four sen per litre for one week period starting midnight tonight.
According to a statement from the Ministry of Finance, based on the weekly retail pricing of petroleum products using the Automated Price Mechanism (APM) formula, the new price per litre for RON95 is RM1.90, RON97 (RM2.20), and Diesel (RM2.09).
It is said the government will continue to monitor the trends of global crude oil prices and take appropriate measures to ensure the continued welfare and wellbeing of the people.
Harga Runcit Produk Petroleum Bagi Tempoh 23 Januari 2021 Sehingga 29 Januari 2021. pic.twitter.com/JzdPw7M71O

— Ministry of Finance🇲🇾 (@MOFmalaysia) January 22, 2021
Siaran Media Berkenaan Harga Runcit Produk Petroleum Bagi Tempoh 23 Januari 2021 Sehingga 29 Januari 2021. pic.twitter.com/Nx4b48UXSP

— Ministry of Finance🇲🇾 (@MOFmalaysia) January 22, 2021
Sources: MOF.
Japan Might Cancel 2021 Olympic Games Due To Coronavirus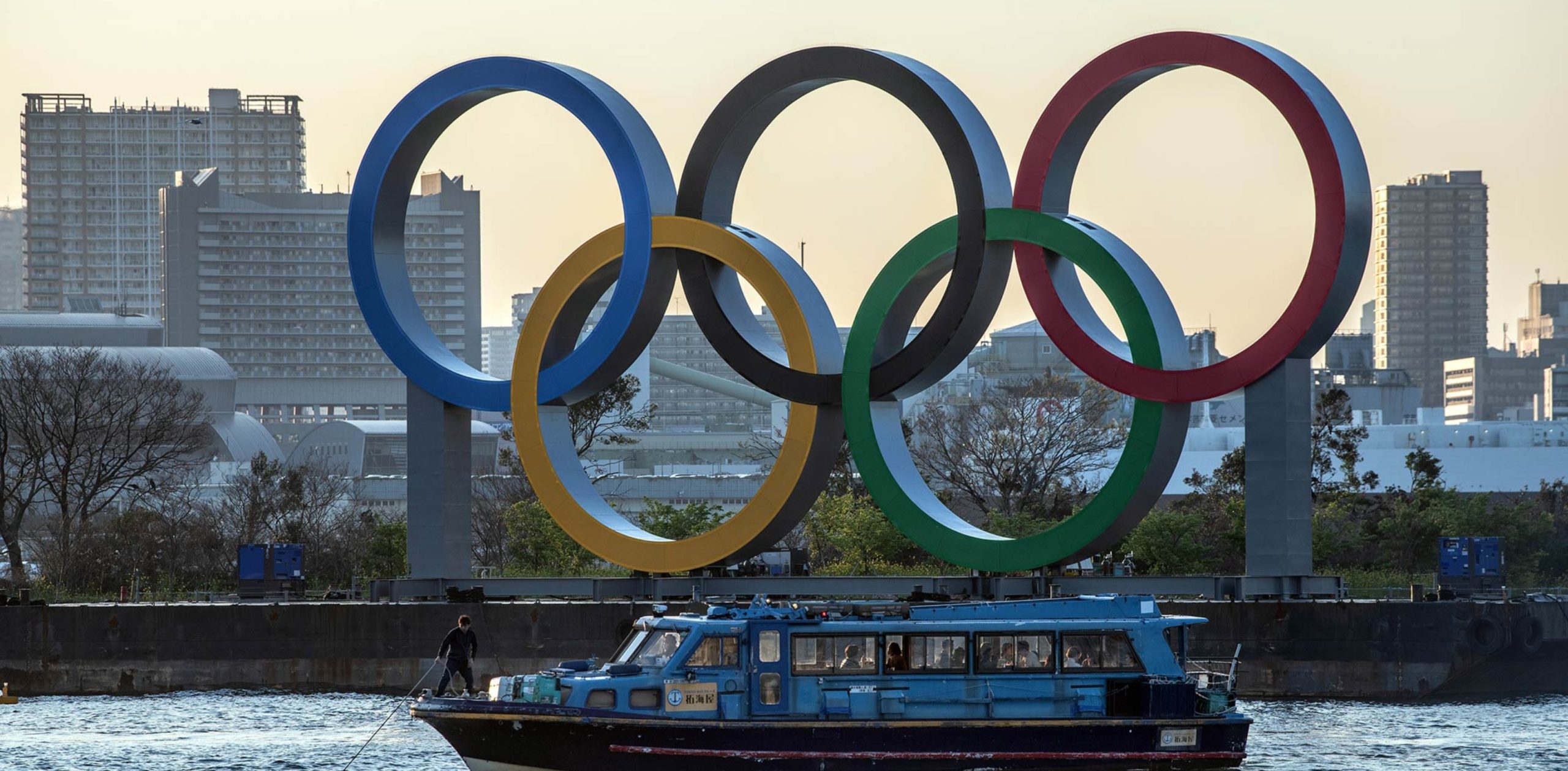 Japan allegedly planned to postpone the 2021 Olympics due to coronavirus in sobering news after yesterday's inauguration festivities.
The Times announced on Thursday, January 21, that the Japanese government has "privately concluded" to cancel the already postponed 2021 Olympics due to increasing cases of COVID-19 worldwide.
Japan is trying to find a "face-saving way" to announce the decision that also "leaves open the possibility of Tokyo playing host at a later date," according to the article written by Richard Lloyd Parry.
Japan's current focus is to host the games in Tokyo in 2032, the next available year, which was originally scheduled to start on July 24, 2020, and then rescheduled to start on July 23, 2021.
"No one wants to be the first to say so but the consensus is that it's too difficult," a source told Lloyd Parry. "Personally, I don't think it's going to happen."
The International Olympic Committee (I.O.C.) will, however, beg to differ from now on. The I.O.C. issued a statement earlier the same day saying that this summer the 2021 Olympics will go ahead as scheduled.
"We have, at this moment, no reason whatsoever to believe that the Olympic Games in Tokyo will not open on 23 July in the Olympic stadium in Tokyo," said I.O.C. president Thomas Bach.
"This is why there is no plan B and this is why we are fully committed to make these Games safe and successful." While Back was firm about the 2021 Tokyo Olympics happening, he did hint at potentially reducing the number of spectators as well as employing other precautions in order to ensure everyone's safety.
"The priority is the safety," Bach told Kyodo News. "When it comes to safety, then there can be no taboo."
The I.O.C and Japanese Olympic organizers have openly sought to ensure that the 2021 Olympic Games will take place, with Japanese Prime Minister Yoshihide Suga calling the upcoming Olympics "a proof of human victory against the coronavirus."
But senior I.O.C. member Dick Pound cast some doubt as to whether the event will actually take place, stating, "I can't be certain because the ongoing elephant in the room would be the surges in the virus."
Source: Vulture