69 Flood Evacuees In Johor Return Home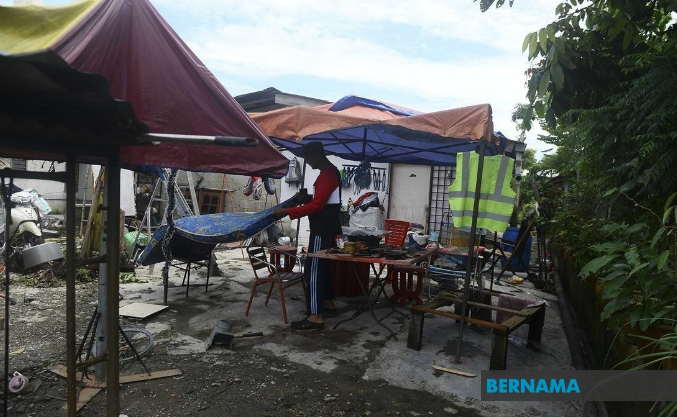 JOHOR BAHRU, Nov 23 — All the 69 flood evacuees in Skudai and Tampoi were allowed to return to their homes this afternoon after the floods in their villages receded.
They comprised 38 people from nine families who were evacuated from Kampung Laut Batu 10, Skudai, and 31 people from nine families who were moved out of Kampung Pasir, Tampoi, yesterday, said Johor Health and Environment Committee chairman R. Vidyananthan.
He said the Kampung Laut Batu 10 villagers were accommodated at Sekolah Kebangsaan (SK) Batu 10, Skudai, and the Kampur Pasir villagers, at SK Kampung Pasir, Tampoi.
The SK Kampung Pasir relief centre was closed at 11.30 am but the SK Batu 10 centre is being kept open in case there is a flood this evening, he said.
Vidyananthan said all agencies, including the district offices, Civil Defence Force, Social Welfare Department and Fire and Rescue Department, are on the alert for floods in the state.
Sources: BERNAMA
Lady Gaga And Jennifer Lopez Performs For Biden's Inauguration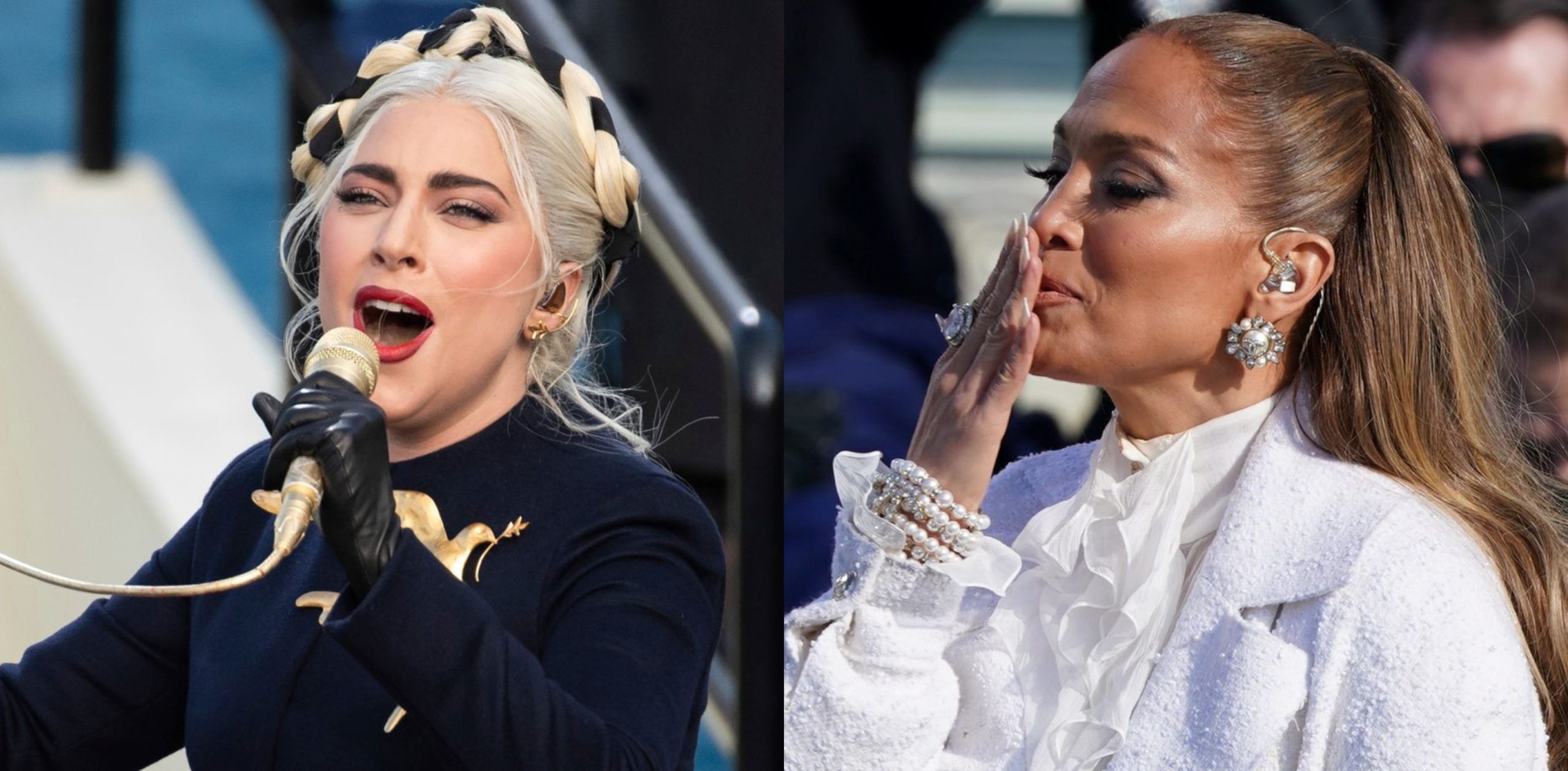 At the star-studded opening ceremony for new US President Joe Biden, Lady Gaga belted out America's national anthem and Jennifer Lopez performed a stirring medley, including a line in Spanish.
Country hitmaker Garth Brooks, who sang a soulful version of Amazing Grace at the Washington DC gathering, has also joined the two pop superstars.
Four years ago, when he failed to draw big-name artists to perform, the celebration was in sharp contrast to the inauguration of Donald Trump. Gaga wore a dove pin and a wide red sculpted skirt as she sang into a gold microphone, performing an emotional rendition of The Star-Spangled Banner.
She listened to Mr. Biden as she left the podium and stared at former President Barack Obama. Gaga campaigned with Mr. Biden in Pennsylvania before his November election victory, and the pair worked together while he was vice president to fight sexual harassment on college campuses.
The Born This Way singer was followed at Wednesday's ceremony by Lopez, dressed all in white, who performed a medley of This Land Is Your Land and America The Beautiful.
Before ramping up her show, the singer, known as J Lo by her fans, began slowly, throwing in a line in Spanish.
She said "one nation under God, indivisible, with liberty and justice for all" in Spanish before belting out "Let's get loud" and then wrapping up her performance by singing the line "This land was made for you and me".
She then blew a kiss to the audience and turned around before walking away to say a few things to Vice President Kamala Harris.
More A-list stars are included in the Celebrating America television program presented by Tom Hanks, which takes the place of the regular official inaugural balls.
Source: Sky News
Biden To Undo The Policies Set By Trump On Wall, Climate, Health And Muslims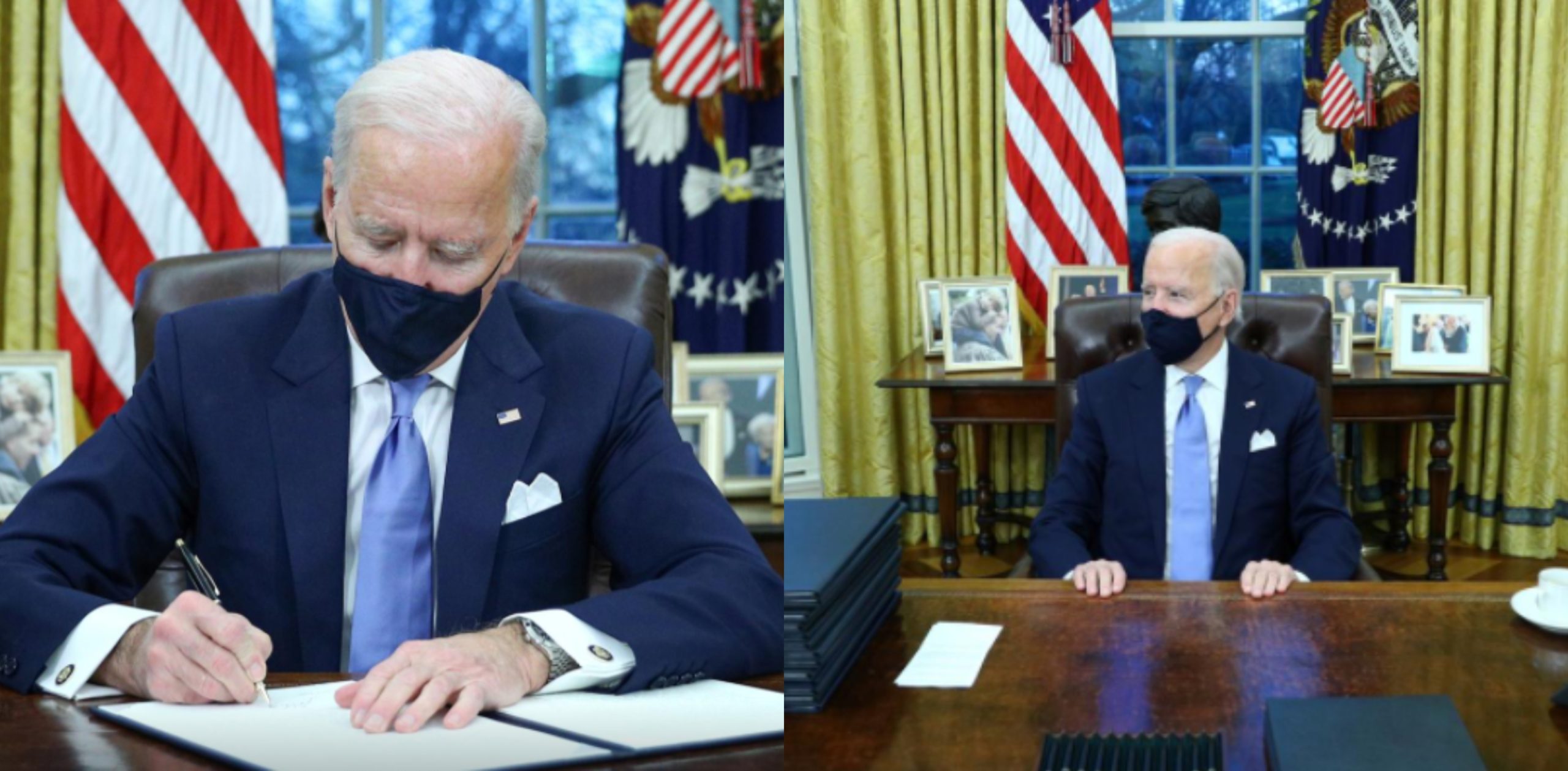 Shortly after being sworn in on Wednesday, the President of U.S Joe Biden signed 15 executive orders, undoing measures put in place by his Republican predecessor, Donald Trump, and making his first moves, Reuters said, on the pandemic and climate change.
Signing several measures on Wednesday afternoon in front of reporters in the Oval Office, Biden said there was "no time to waste" in delivering executive orders, memorandums, and guidelines.
"Some of the executive actions I'm going to be signing today are going to help change the course of the COVID crisis, we're going to combat climate change in a way that we haven't done so far and advance racial equity and support other underserved communities," said Biden.
"These are just all starting points"
Aides said the measures signed by the Democratic president would include a federal property and federal personnel mask mandate, an order to set up a new White House office to organize the coronavirus outbreak.
A document to begin the process of re-entering the Paris Climate Agreement was signed by Biden and a sweeping order was released to tackle climate change, including the revocation of the presidential permit given to the controversial Keystone XL oil pipeline.
Biden reversed Trump's emergency declaration, which helped finance the building of a border wall and ended a travel ban on some majority-Muslim countries, among a raft of orders covering immigration.
His press secretary, Jen Psaki, said the Day One plan was just the beginning of a flurry of executive measures Biden would take shortly after taking office.
"In the coming days and weeks, we will be announcing additional executive actions that confront these challenges and deliver on the president-elect's promises to the American people," Psaki said.
Further actions would include a proposal that blocks U.S. support for abortion-related services abroad.
Biden asked the U.S. on the economic front. The Centers for Disease Control and Prevention will extend the eviction moratorium until the end of March, and the Ministry of Education will suspend the payment of student loans until the end of September.
Source: Reuters
(Video) 'There Is No SOP For Wearing Gloves' – Ismail Sabri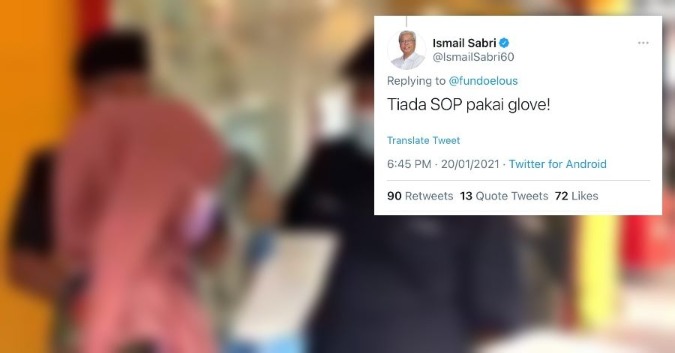 Recently, there is a video of authorities reprimanding and issuing summons to people who allegedly violated Covid-19 standard operating procedures (SOP) in Putrajaya that went viral and many netizens were angered and confused over the video. The footage features what appears to be a public inspection on local businesses that have Malaysians questioning the details of the official Covid-19 SOP.
In the video, a policeman could be seen asking the store worker why she had not worn rubber gloves. The policeman can be seen explaining to the worker that the compound notice was being issued for a failure to wear the gloves as well as for not recording patrons' temperatures prior to entry.
The Senior Minister of Defense said this when responding to a tweet. He tweeted "There is no SOP for wearing gloves". Datuk Seri Ismail Sabri Yaakob clarified today that Malaysians are not required to wear gloves under the National Security Council's standard operating procedures for the Movement Control Orders (MCO).
The government has repeatedly amended the SOPs for the various movement control orders despite reusing the same names for these.
Sources: Twitter Ismail Sabri