A Thief Punished In Public, Forced To Hang A Board Written 'I Steal'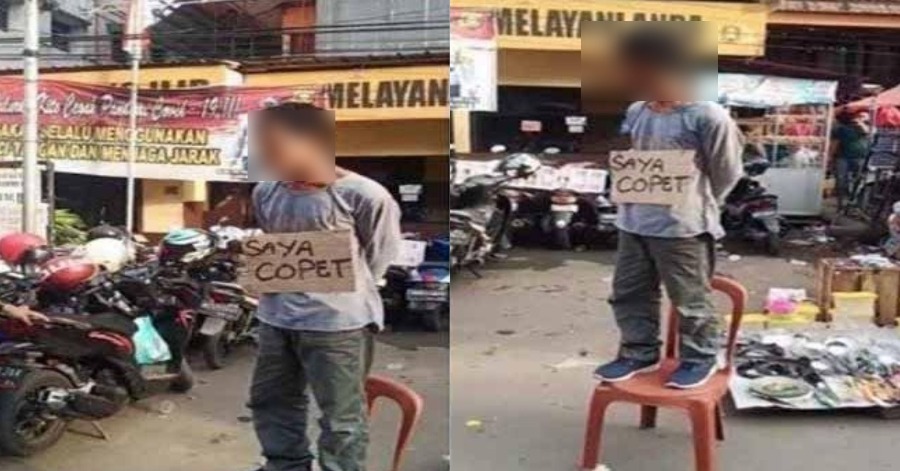 Due to the act of stealing, a man in South Sumatra was sentenced in public by being forced to wear a paper necklace with the words 'Saya Copet (I Steal)' around his neck.
According to Tribunnews, the incident happened after the man was caught stealing at Pasar Ilir 16, IT 1 Palembang District on November 17.
The man, however, was not taken directly to the police station for investigation. The people in the market urged him to swear in front of the audience not to repeat his actions.
His story went viral after a video and photo on social media showing a man standing on a chair with a paper necklace around his neck, before swearing in public.
Also heard, the screams of a man believed to be a civilian there who warned of the consequences will be accepted by the suspect if the same incident is repeated.
Most citizens support the action to teach the suspect to repent of his actions. Ilir Timur 1 Police Chief, Hardiman confirmed that the incident took place in his province.
"It is true that the person was reported by the community to be suspected of stealing," he said.
Hardiman said the sentence was given because the public urged the officer to make the alleged robber make a statement not to repeat his actions.
"Until that is done, but on the condition that after making a statement, the person is taken to the police for further investigation," he continued.
To date, the suspect is still under investigation.
Source: Tribunnews
Kelantan Kite-Makers Continue To Receive Orders Despite Pandemic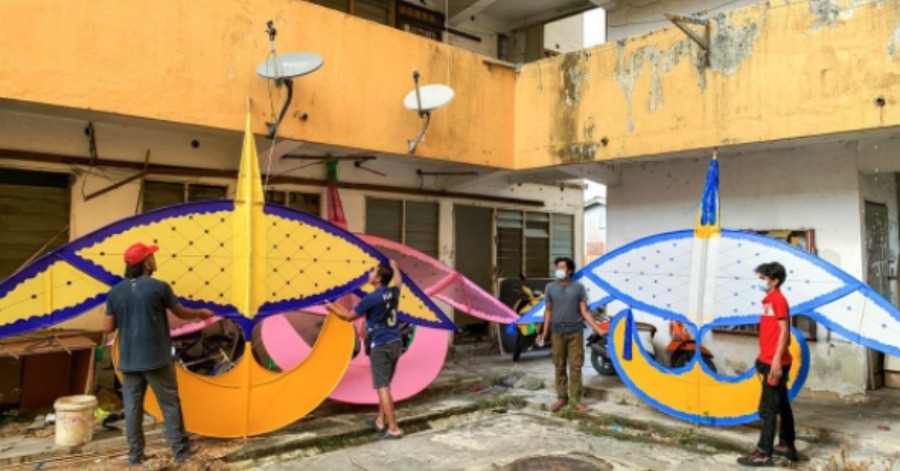 KOTA BHARU, July 30 — The COVID-19 pandemic did not stop a group of youths in Kampung Sireh here from pursuing their interest in making wau, a traditional kite widely found in Kelantan.
A check by Bernama at Kampung Sireh Flats found that  about seven to 10 youths were producing 'wau puyuh' (quail kite) or Wau Kelantan ordered by their customers.
According the group's head, Muhd Nasru Aiman Mohd Zu, 31, they would continue producing wau puyuh even during the pandemic due to steady orders, and they did not want the traditional art to die out.
Even though it is seen as an old-fashioned craft compared to the modern gadgets, it still has its own fans, he told reporters when met here today.
"Alhamdulillah (Praise be to God), there are still young people in this area who are keen to learn how to make these traditional kites.
"Previously, we only made kites for competitions, but now the demand for giant-sized kites as decorative pieces is increasing," he said, adding that they learned the kite-making skills from his 61-year-old father, Mohd Zu Man.
Muhd Nasru Aiman said despite the economic slowdown, they continued to receive four to five orders a month for a kite and each piece of giant-sized kite could be sold at the price of RM350.
He said the giant-sized kite needs more than five adult men to fly it.
Sources: BERNAMA
Food Review: Great Snack To Be Eaten All The Time, Hot-Selling 'Tottila Chips'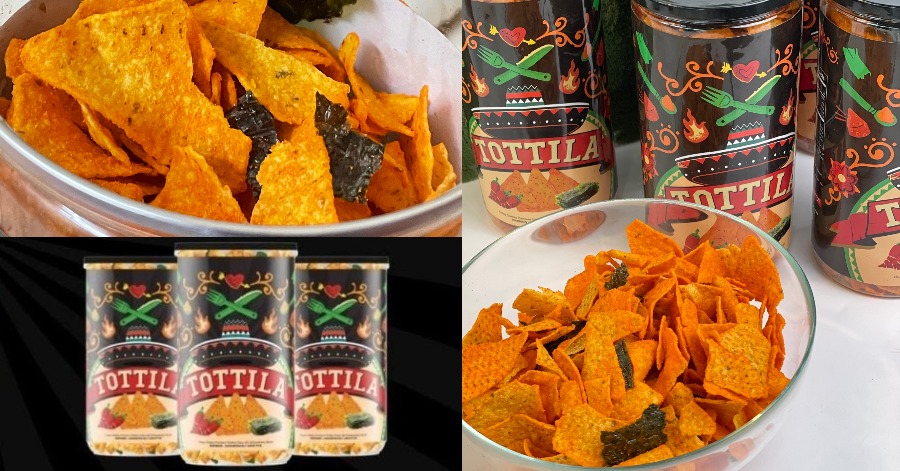 Recently, there is a particular brand new snack that has been consistently gaining its own fan little by little. The snack that got mentioned was actually the 'Tottila Chips' and many people say that it is dangerously addictive. According to the reviews, 'Tottila Chips' is the ultimate snack experience for lovers of tortilla chips, cheese, spices and also everything in between.
It is definitely a crispy cheesy premium tortilla chips with extraordinary spices. The ingredients used to make this highly favored 'Tottila Chips' would be Tortilla Chips, Cheese Powder and also Seaweed. It is also got labelled as a premium product with affordable price.
This deliciously tasting 'Tottila Chips' is now available at many places such as online shopping platforms like Shopee, Lazada, and many others. It could also be bought from their own official agent located all over Malaysia.
Price: RM16.90 per bottle.
Sources: Twitter Tottila.My.
Lazarus & Joannes Baptista, A True Story of The 'Conjoined Colloredo Brothers'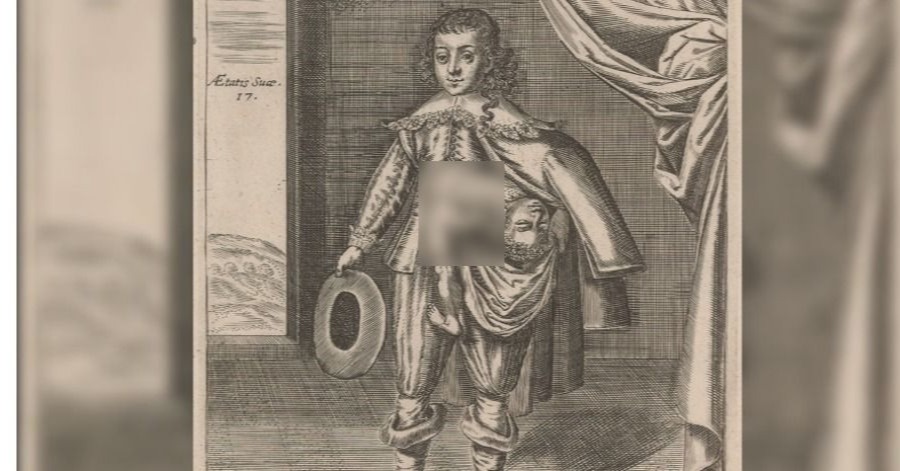 Lazarus Colloredo and also Joannes Baptista Colloredo were actually Italian conjoined twins who toured freak shows in 17th-century Europe. They were born in Genoa, Italy. The upper body and the left leg of Joannes Baptista stuck out of his mobile brother that is Lazarus. He did not speak at all, kept his eyes closed and mouth open all the time.
Lazarus toured Europe exhibiting his brother. The upper body of Baptista and his left leg stuck out of his mobile brother Lazarus. According to a later account by Copenhagen anatomist Thomas Bartholinus, if someone pushed the breast of Joannes Baptista, he would move his hands, ears, and lips. The parasitic twins Lazarus and John Baptista Colloredo were apparently on tour in 'many parts of Christendom' and even Turkey for the better part of ten years.
Contemporary accounts described Lazarus as courteous, handsome, and intelligent, whose deportment was always that of a gentleman. When Lazarus was not exhibiting himself, he covered his brother with his cloak to avoid unnecessary attention. He employed two assistants as well-dressed as himself, one of whom would sound a trumpet to indicate the start of the viewing, the other to collect money from spectators.
While in France, Lazarus was accosted by a drunken man, who grew abusive and violent. Lazarus defended himself, apparently by cracking a bottle of wine over the man's head. The offended succumbed to his injuries and Lazarus was placed on trial for murder, a capital crime. Although a case of self-defense was raised, the court refused the petition. The dead man had no weapon and Lazarus used the bottle to strike him and a death sentence was pronounced. It was then that a greater question arose. If Lazarus was put to death, it would also execute his conjoined twin. This would result in the killing of an innocent man.
Lazarus was able to produce the baptismal records dating to 1617 for himself and his brother. As one who was baptized, the court had to accept that John Baptista had a soul in the eyes of the Church and accepted the argument. Lazarus and John Baptista were freed. Later accounts claim that Lazarus married and had several children. The brothers' exact date of death is unknown. They are last mentioned in 1646.
Sources: Italian Tribune.