'Aespa' New K-Pop Band In Lot of Controversy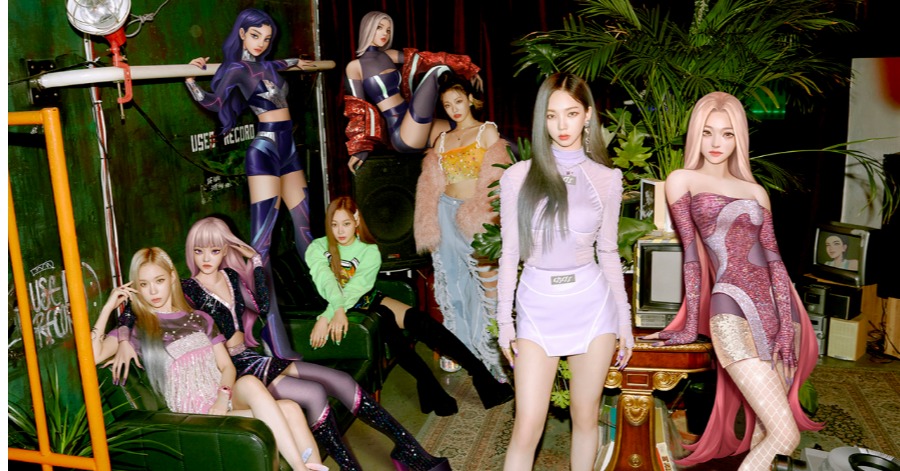 is a South Korean girl group formed by SM Entertainment, consisting of members Karina, Giselle, Winter, and Ningning. The group debuted on November 17, 2020, with the release of their debut single, "Black Mamba".
The group's name, Aespa, is a combination of "ae" composed of the English initials of Avatar and Experience (Avatar X Experience), plus the English word "aspect" meaning "two sides", which symbolizes "meeting another self and experiencing the new world.
Aespa is not only beautiful in reality but also in cyberspace
With the emergence of this new idol group, it gives a new angle in the entertainment arena in Korea because these four new idols have pretty beautiful visuals.
A Combination of AI And Entertainment
SM Entertainment has performed boldly using artificial intelligence (AI) technology and computer-generated imagery (CGI) in the entertainment industry in Korea.The shadow artist formed in this group known as Aespa, featuring a unique virtual idol side of a combination of reality and virtual.
Avatar 'Ae' Self Idol
Being a Kpop idol the combination between reality and virtual makes, this group comes out of comic books or illustrations because visual idols are both in reality and in the virtual world alike.
And in a video titled 'My, Karina' posted on YouTube Aespa, explains Karina considers her 'ae' avatar as her second self and also as her best friend
Aespa Hot Controversy Will Be 'Dehumanisation'
Being the only idol group of a combination of virtual and reality makes the name of the group Aespa a hotly debated issue in Korea and the west. It does not matter, many netizens voiced the possibility that this green idol will be 'dehumanization', in the entertainment industry is very high.
Because looking at the appearance of an idol that is really sexy, it is not impossible for the avatar that is brought to turn sexier, let alone every avatar that is displayed resembles a character in online games.
Sources: Soompi.com, SCMP.com,
(Video) Blackpink Will Hold A Livestream Concert On YouTube This December 27th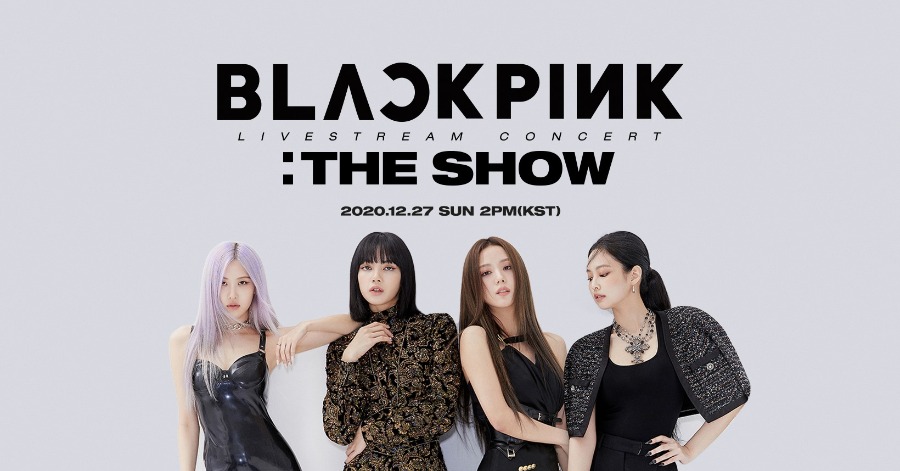 Get ready to mark your calendar as the famous Blackpink group will be doing a virtual concert at the end of December!
Fans of the popular Korean women's group are definitely looking forward to the end of this month when their beloved group announces the upcoming concert.
Performed On YouTube Music
The good news was confirmed by their management, YG Entertainment who announced that Blackpink will hold their first virtual concert entitled "YG Palm Stage – 2020 BLACKPINK: The Show". YG Entertainment will be collaborating with YouTube Music for the concert which is scheduled for December 27 at 2 pm.
Who Will Continue the 'Palm Stage' Concert
In addition to being Blackpink's first online concert, the upcoming event will also mark the launch of YG Entertainment's brand new concert "Palm Stage" (named after the idea of a concert fitting in the palm of the audience).
Blackpink is a South Korean girl group formed by YG Entertainment, consisting of members Jisoo, Jennie, Rosé, and Lisa. Blackpink has broken numerous online records throughout their career.
Their music videos for "Kill This Love" (2019) and "How You Like That" (2020) each set records for the most-viewed music video within the first 24 hours of release, with the latter breaking three and setting two Guinness World Records.
Prior to the concert, Blackpink will meet their fans live through "BLACKPINK – 'The Show' Announcement Live" which will be screened on the same platform on December 4, 2020.
You can also find more information on ticketing here.
Sources: Soompi.com, Variety
(Video) Former Indonesian Teacher Becomes Tailor, Makes Beautiful Outfits for Cat
A former Indonesian school teacher named Fredi Lugina Priadi becomes a tailor for cat outfits, creating unique costumes and cosplay outfits for cats.
This 39-year-old man had been trying a handful of businesses before finally found this strange yet unique love of creating outfits for cats. Fredi has even tried running a motor repair shop before this.
This tailor gives the people the option of choosing the many ranges of costumes that he has for people that love to dress up their pet cat either going from superhero costumes to even the traditional Indonesian wear.
"At first, my cousins who love cats gave me the idea to make these costumes and I thought it was weird," said Fredi.
This Indonesian tailor makes beautiful outfits for pet owners who want their felines to look extra sharp. pic.twitter.com/PlDMyyKMIg

— SCMP News (@SCMPNews) December 4, 2020
"But it turned out to be funny to see them with costumes," he said, speaking from his rustic workshop with a sewing machine in Bogor just south of the capital Jakarta," he added.
Since setting up his online business three years ago, Fredi earns around $210 a month, with an average of 4 costumes sold daily. The price for his costumes ranges between $6 to $10.
A loyal customer, Risma Sandra Irwan, has bought at least 30 of his costumes. Her cat, Sogan, would wear them on special occasions like Eid al-Fitr or Christmas.
"It's for fun only…it can relieve our stress," said Risma.
Though Fredi has received some negative comments saying that it's cruel to dress up an animal, he advises buyers to not keep them in the outfit for too long.
Source: Twitter @SCMPNews, Reuters
Celebrate The End Of 2020 With The Latest Pizza Hut Meal 'Cheesy Poppers Pizza'
Time passes very quickly right? Unknowingly, now we are at the end of 2020. Soon, the new year will come and hopefully, it will be better than before.
During this year, of course, it is very difficult for everyone to cope with the COVID-19 pandemic. But despite the difficulties, there are also successes and joys that we go through. There is nothing wrong with celebrating those memories.
While we may not be able to celebrate it outside, we can celebrate it with friends and loved ones at home while eating. Fun isn't it?
Good news for you especially pizza fans because now you can order the Cheesy Poppers pizza which is the latest meal from Pizza Hut.
Cheesy Poppers Pizza
These Cheesy Poppers consist of 18 stringy Mozzarella and Cheddar cheese poppers and sprinkled with delicious toppings such as pepperoni, chicken balls, and topped with a special smokey tomato BBQ sauce.
Sounds appetizing, doesn't it? If you want to know, this pizza comes with a thick and creamy cheese sauce that surely is delicious! You can invite friends and family to enjoy this pizza together by pulling these poppers and dipping them in cheese sauce. It really arouses your appetite.
For a limited time only, it is available for Dine-In, contactless Delivery, and contactless Takeaway in all Pizza Hut Malaysia outlets.
You can order it on Pizza Hut Online Store through the link provided HERE.
Sources: Pizza Hut Malaysia, Pizza Hut Online Store