Are Crayola Crayons Safe To Make Lipstick, Eyeliner Or Other Makeup?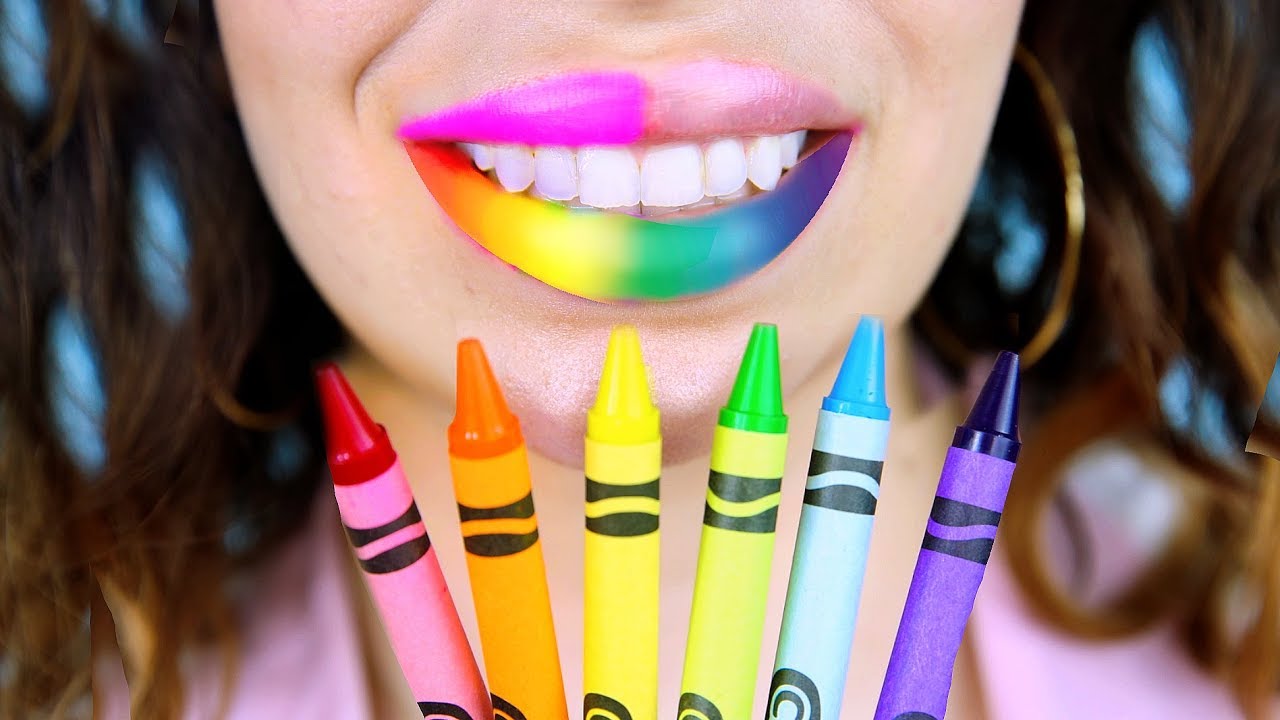 If you watch DIY videos and tutorials on social media and online content platforms, you will see some tips and hacks that use some common items instead of makeup. Basically, cosmetics are made from a combination of ingredients such as wax and alcohol.
For other ingredients include water, preservatives, moisturizers, dyes, and fragrances. Although it contains several types of chemicals, it still uses the right amount of ingredients for the skin.
Crayons, on the other hand, contain wax, charcoal, lime, dyes, or other materials for use in writing, coloring, and painting.
As you can see, of course, the material contained in crayons looks harmless. However, the content of the dye used actually needs to pass FDA standards which should be safe to use on the skin.
Chromium is a chemical that has been shown to produce contact dermatitis that causes irritation and allergies.
Hexavalent Chromium In Crayons

The use of this material in tint, as well as ink, is common. It is widely used in products such as:
Pigments for textile dyes, paints, inks, and plastics
Erosion inhibitors
Wood preservatives
So when you put chromium on your lips or skin you may experience health problems such as:
Irritation to the lining of the nose
Nasal ulcer
Breathing problems
Skin ulcers and allergies
If the substance has a high dose of chromium, it can also cause damage to the lining of the stomach and intestines and disrupt the reproductive system.
(Video) Avril Lavigne Posted Her First TikTok Video Features Tony Hawk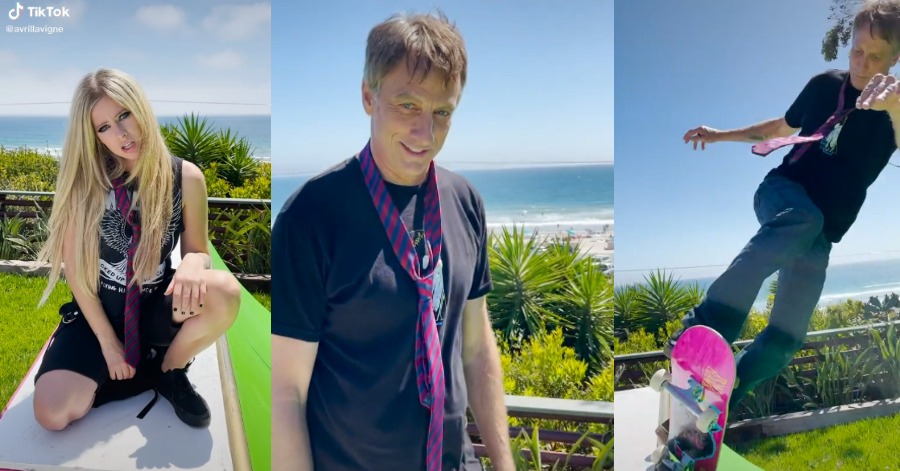 While TikTok is more commonly associated with Generation Z, Avril Lavigne is making a major comeback to help the millennials reclaim the app by taking them back to their misspent youth. This will brings all the millennials to walk down memory lane as soon as they see the particular TikTok video. Avril Lavigne is already off to a great start in joining the TikTok social media platform.
According to the posted video, she revives her red and blue tie from the 2002 music video for 'Sk8er Boi', the now 36-year-old pop-punk princess lip-syncs along to the classic track in what appears to be the backyard of her Malibu ocean-view home, which she purchased in 2020.
Amazingly, she has even roped in the OG skater boy and that is none other than the one and only Mr. Tony Hawk, who is known as much for his professional skating as his hugely popular video game series 'Tony Hawk's Pro Skater', which launched in the year of 1999. Avril Lavigne's TikTok video was timed to coincide with Go Skateboarding Day, an annual celebration of the sport that first began in California in 2004.
In the video, it could be seen that Avril Lavigne lip-syncing to the song in her trademark punk-rock get-up with stripy tie and all, sitting at the top of a skate ramp. The camera then cuts to Hawk who smiles to viewers as he poses at the top of the ramp with now wearing Lavigne's tie, before smoothly dropping down to bust out a few tricks.
Avril Lavigne's old and new fans were very into the crossover. "This is absolutely iconic. I can feel my childhood self freaking out and searching for her eyeliner", one person wrote on TikTok. Another called the video "the collab we all wanted in middle school". As TikTok's official account wrote, "name a more iconic duo…. I'll skate".
Sources: TikTok Avril Lavigne.
A&W Introduces New Menu, The Delicious Ice-Cream Waffle In A Cup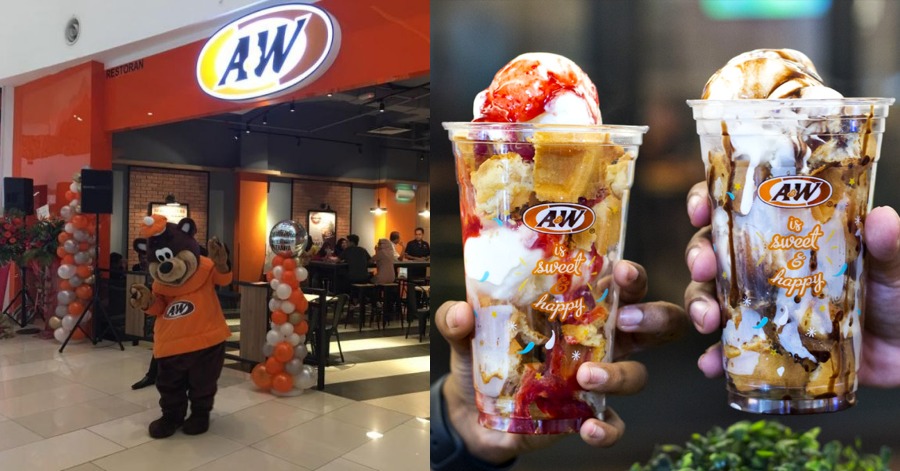 Lately, there have been so many new menus that got introduced by every fast-food chain in Malaysia to cater to the appetite of all Malaysians. One of them would be the A&W fast food restaurant and they have decided to step up the dessert game to another level. Recently, they have just announced their new and delicious ice-cream waffle in a cup.
Ice-Cream waffle in a cup from A&W is now officially available at all of their outlets in Malaysia. This brand new menu from A&W is such a convenience and deliciousness in just one cup. It is actually the perfect time to try this out.
Get our waffly goodness to go from any of our operating A&W stores!

Convenience and deliciousness in a cup!#anwmalaysia pic.twitter.com/TO7Nzx9OSm

— A&W Malaysia (@anwmalaysia) June 22, 2021
All the customers can have their own privilege to choose between two flavors that they offer for the particular menu and the flavors available are the sweet Strawberry flavor and also the appetizing Chocolate flavor.
Sources: Twitter A&W.
Malaysia To Highlight On Public Health And Eradicating COVID-19 Under Belt And Road Initiative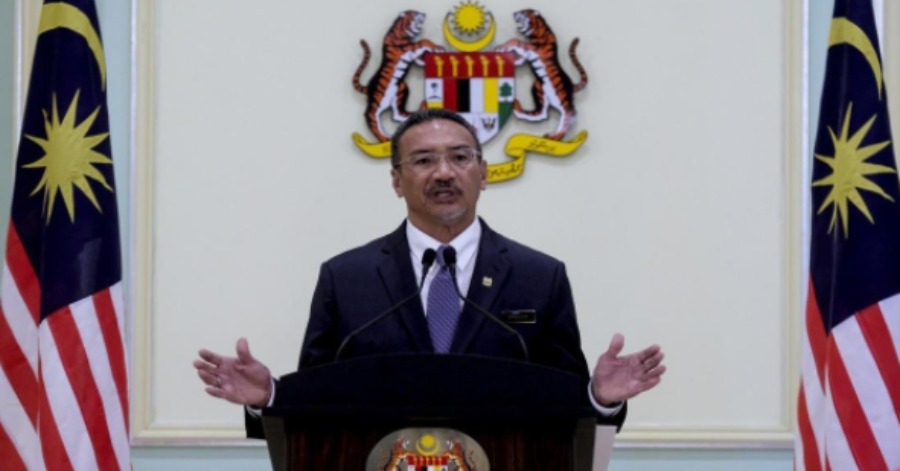 PUTRAJAYA, June 23  — Malaysia will emphasize the importance of balancing public health considerations and intensification of the global efforts in combating the COVID-19 pandemic under the Belt and Road Initiative (BRI).
According to a statement from the Foreign Ministry (Wisma Putra), Foreign  Minister Datuk Seri Hishammuddin Tun Hussein is expected to highlight on this during the  Asia and Pacific High-Level Video Conference on Belt and Road Cooperation today.
He will be participating in the video conference at the invitation of his counterpart in China, Wang Yi. The conference will focus on open, fair and non-discriminatory international cooperation on vaccines as well as, promotion of green development for sustainable and inclusive growth.
The statement said Hishammuddin would also focus on the current challenges afflicting the global vaccine equity as well as, ways to build and strengthen national resilience against the more virulent pandemics in the future.
In line with the theme of the conference, the minister will also share his reflection on the 'green development' along the peripheries of the BRI and achieving the Sustainable Development Goals (SDGs).
"The pandemic has seen a protracted and difficult struggle for the world, but Malaysia believes that the throw of innovative ideas and forward-looking green strategies will enable countries in the Asia Pacific region to better emerge from the pandemic, and position them on the road towards sustainable growth," he said.
Malaysia and China signed the 'Memorandum of Understanding on Promoting Mutual Economic Development through the PRC's Silk Road Economic Belt and the 21st Century Maritime Silk Road Initiative on 13 May 2017.
In 2020, Malaysia's total trade with China expanded by 4.2%, reaching RM329.77 billion in value. The surge was mainly contributed by a 12.5% increase in value of export to China amounting to RM158.6 billion. China stood as Malaysia's largest export destination for 12 consecutive years since 2008.
Sources: BERNAMA