Beach Vacation Becomes Tragedy, Three Families Are Buried Alive After A Cliff Collapse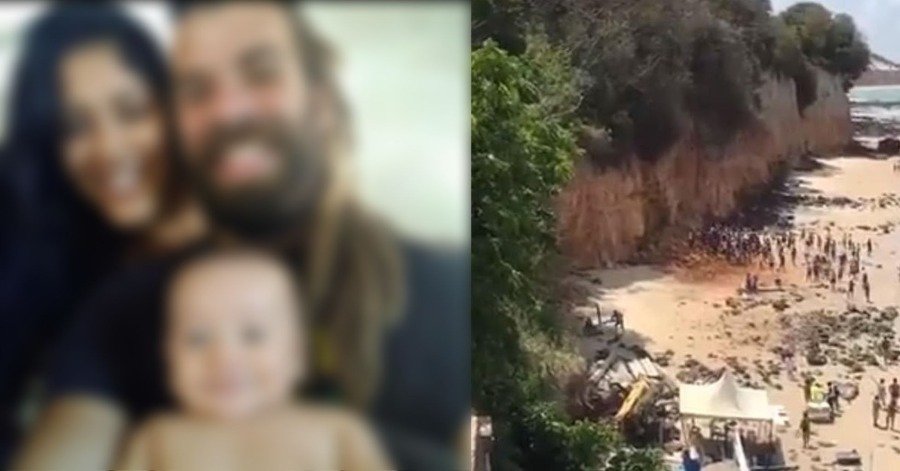 Who would have thought, a trip of these three family members to a beach ended in tragedy when a high cliff collapsed and 'buried' them alive.
Authorities have identified the victim as a married couple and a seven-month-old son. The incident in Rio Grande do Norte, the northeastern part of Brazil saw their son still in his mother's arms.
A trader on the beach said that the baby was still breathing when people tried to save them from the rubble and even a doctor was called to treat him but he could not be saved.
Not only that, but the family's pet dog was also found dead.
The high tide that hit the base of the cliff caused it to erode over time, forcing city officials to put up a warning sign of a possible landslide.
Government spokesman Fabio Pinheiro said the family had been informed of the possible risk of being near the cliff by officials involved seconds before the incident.
The Rio Grande do Norte Fire Department has not yet issued a statement on the cause of the collapse.
#FalaTV – Falésia desaba e mata soterrados pai, mãe, filho de 1 ano e cachorro. Foi na Praia da Pipa em Tibau do Sul no Rio Grande do Norte. pic.twitter.com/rrXSbhw4Cq

— FalaTV.org (@FalaTVoficial) November 17, 2020
Source: Daily Mail, FalaTV
Biden Ends Travel Ban On Muslim Majority Countries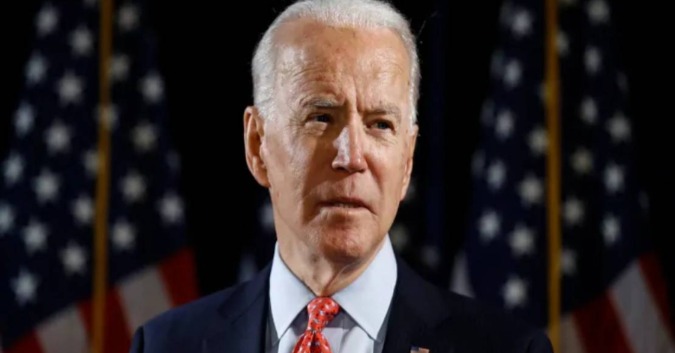 WASHINGTON Jan 21 – US President Joe Biden on Wednesday ended his predecessor's travel ban on several Muslim-majority countries, which the new administration called "discriminatory."
Biden signed the executive order in the Oval Office after taking the oath to become the country's 46th president, Anadolu Agency reported.
In the proclamation, he said the US "was built on a foundation of religious freedom and tolerance, a principle enshrined" in the country's constitution.
Trump introduced the ban in March 2017 with an executive order followed by proclamations that introduced vetting capabilities and processes, citing attempted entries of "terrorists" or "public safety threats," in a move to prevent individuals from entering the US from Muslim countries and then several other African nations.  These countries include Syria, Somalia, Yemen, Iran, Iraq, Libya and Sudan.
"Our national security will be enhanced by revoking the Executive Order and Proclamations," said Biden, ordering all American embassies and consulates to resume visa processing in a manner consistent with the move.
The restrictions were "rooted in religious animus, and xenophobia," White House spokeswoman Jen Psaki told reporters at a press briefing.
The Council on American-Islamic Relations (CAIR) welcomed the move, calling it "an important first step toward undoing the anti-Muslim and anti-immigrant policies of the previous administration."
"It is an important fulfilment of a campaign pledge to the Muslim community and its allies," said Nihad Awad, head of the nation's largest Muslim civil rights organisation.
Source: BERNAMA
(Video) Popular Actor, Aeril Zafrel Announced He Is Confirmed Positive COVID-19
Popular actor Aeril Zafrel through his official Instagram account has confirmed that he was infected with the COVID-19 virus after doing a swab test last Tuesday.
According to him, he only found out that he was positive for the virus after the test results came out on Wednesday.
He is now reportedly quarantining himself for 10 days at his home. To find out more, follow the post he made on Instagram as follows:
Assalamualaikum you all…
last night I got the news I positive COVID-19.
Monday…
I went to my p.a / manager's house because he had a fever.
So I went there because it is my habit that I will take care of him if he is seriously ill before this.
So because the day is over so I decided to sleep there.
Tuesday, the next day I took him to the clinic and took a PCR test swab once with me.
Then I met the staff for a briefing launching a virtual online product at the end of this month, and I went home immediately.
Wednesday.
the result came out and I & manager positive
Immediately I called @kumpulan_megaklinik_zahran for my family and staff test swab because I met them…
RTK test swabs are all negative and are still waiting for the PCR result, pray for the negative as well.
Now I am self-quarantined near the upstairs room, I want to fill this 10 days with various activities in the room, pray guys. Now my manager has recovered and no more fever. But still self-quarantine.
View this post on Instagram
Source: Aeril Zafrel
Lady Gaga And Jennifer Lopez Performs For Biden's Inauguration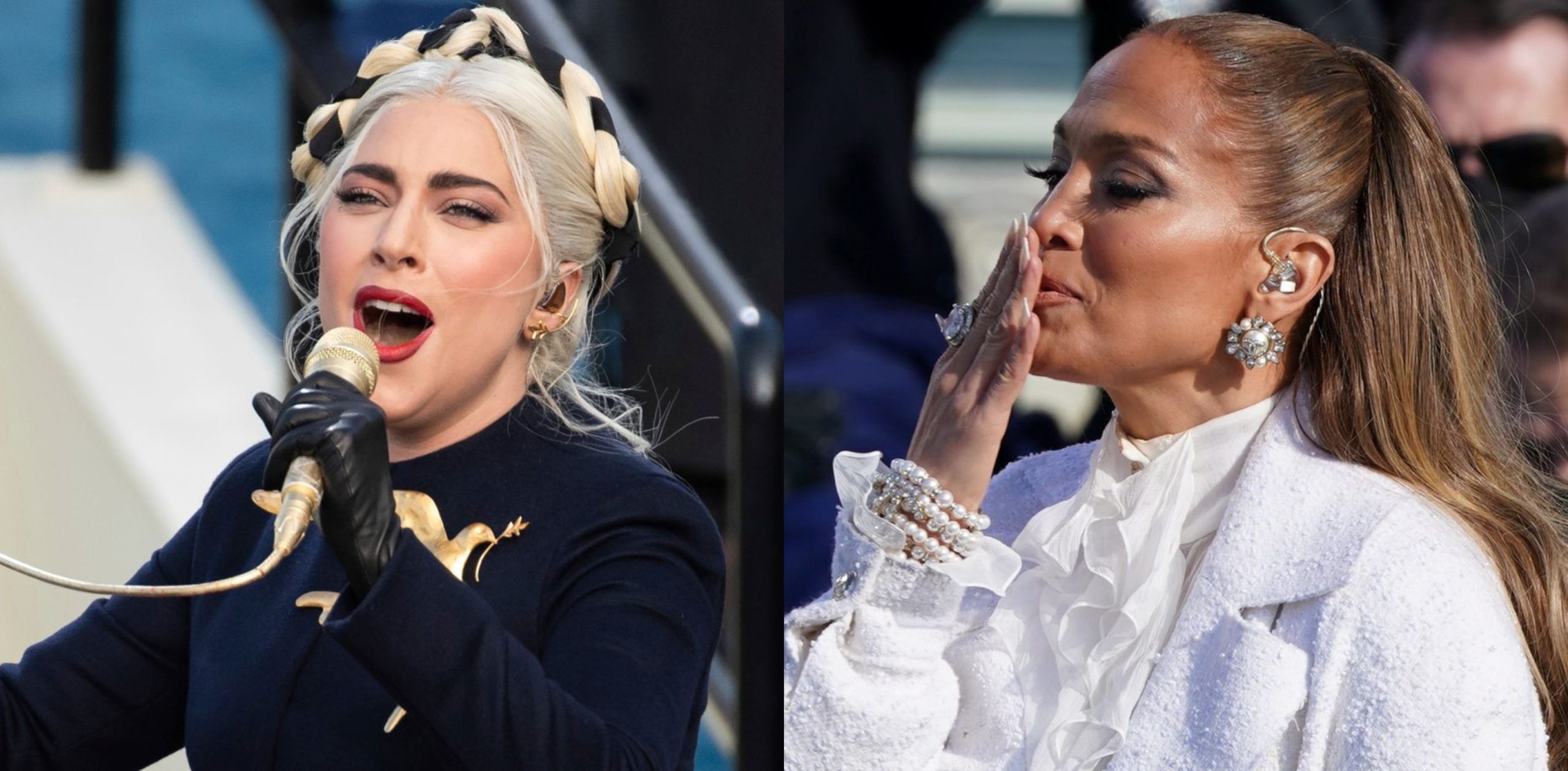 At the star-studded opening ceremony for new US President Joe Biden, Lady Gaga belted out America's national anthem and Jennifer Lopez performed a stirring medley, including a line in Spanish.
Country hitmaker Garth Brooks, who sang a soulful version of Amazing Grace at the Washington DC gathering, has also joined the two pop superstars.
Four years ago, when he failed to draw big-name artists to perform, the celebration was in sharp contrast to the inauguration of Donald Trump. Gaga wore a dove pin and a wide red sculpted skirt as she sang into a gold microphone, performing an emotional rendition of The Star-Spangled Banner.
She listened to Mr. Biden as she left the podium and stared at former President Barack Obama. Gaga campaigned with Mr. Biden in Pennsylvania before his November election victory, and the pair worked together while he was vice president to fight sexual harassment on college campuses.
The Born This Way singer was followed at Wednesday's ceremony by Lopez, dressed all in white, who performed a medley of This Land Is Your Land and America The Beautiful.
Before ramping up her show, the singer, known as J Lo by her fans, began slowly, throwing in a line in Spanish.
She said "one nation under God, indivisible, with liberty and justice for all" in Spanish before belting out "Let's get loud" and then wrapping up her performance by singing the line "This land was made for you and me".
She then blew a kiss to the audience and turned around before walking away to say a few things to Vice President Kamala Harris.
More A-list stars are included in the Celebrating America television program presented by Tom Hanks, which takes the place of the regular official inaugural balls.
Source: Sky News