COVID-19: MKN Urged to Increase Sarawak's Daily Screening Capacity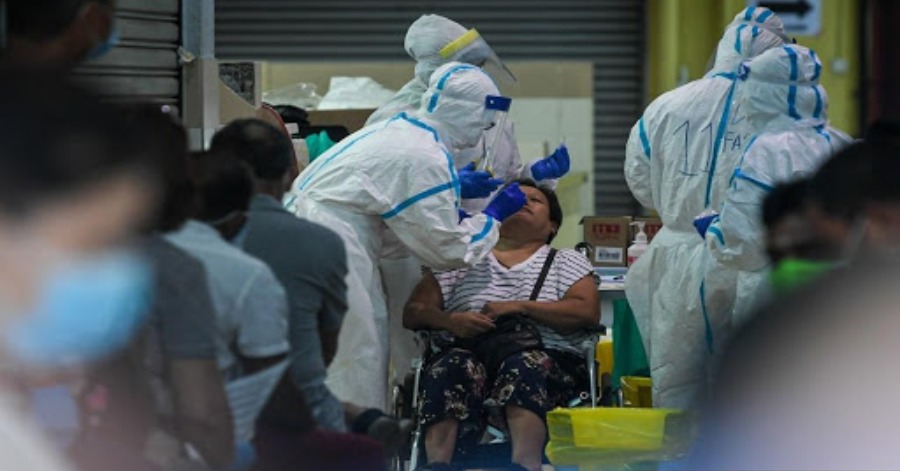 KUCHING, Nov 10 — The Sarawak State Legislative Assembly sitting here today was told that the National Security Council (MKN) has been urged to further increase the capacity to conduct COVID-19 screenings in the state to 5,000 people per day.
Sarawak Deputy Chief Minister Datuk Amar Douglas Uggah Embas said currently the facilities available in the state can only carry 2,400 tests daily and this situation has resulted in some results can only be known after three days.
"If we can increase (capacity) to 5,000 (tests) per day, then our waiting time can be shortened. We have given a KPI (Key Performance Index) to JKNS (Sarawak Health Department) to get the results in less than 24 hours. If can, in 12 hours," he said.
Uggah, who is also the Sarawak Disaster Management Committee (JPBN) chairman, said this in his reply to a supplementary question from Dr Hazland Abang Hipni (GPS-Demak Laut) during a question-and-answer session.
He said that the state JPBN has also asked the MKN to further increase the capacity of district hospitals in Bau, Serian, Sri Aman, Betong, Sarikei, Kapit and Limbang to treat COVID-19 patients.
"The state government has approved the allocation to build a new molecular laboratory at Limbang Hospital. (With this laboratory) we can increase the screening capacity to 200 per day. Once completed, there is no need for test sample from patients in Limbang and Lawas to be brought to Miri as they can be analysed in Limbang Hospital," he said.
Source: BERNAMA
"My Family And I Are Tested With COVID-19 Virus, 31 of My Family Members Are Infected ..," – Azizan Osman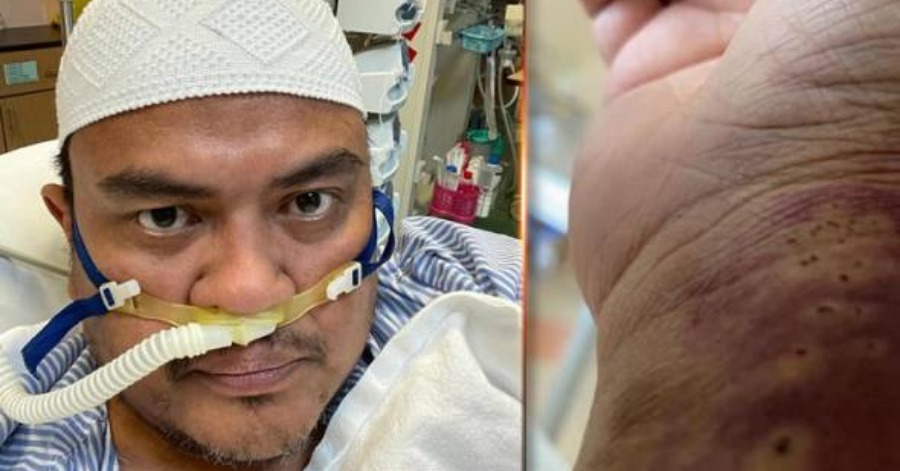 Motivation Expert, Datuk Azizan Osman today has confirmed that he was infected with the COVID-19 epidemic after in close contact with a patient on the 7th of January.
Through an update on his social media page, he said that 31 other members of his family were also infected. What is also sad is that his mother-in-law died due to the COVID-19 pandemic. Sharing further, Azizan described the incident that befell him as something very heavy and painful to bear.
View this post on Instagram
"COVID-19 almost took my life! (At) 1.44 pm, Friday 15 January – I was almost dead! My breath is tight! The doctor said my chances were slim! But something happened that proved the power of Allah SWT.
"My family and I were tested for the COVID-19 virus. (A total of) 31 members of my family were infected with COVID-19 and my mother-in-law has passed away. It is not easy for me to share how sad, painful, and horrible it was at that time. But it is very important for me to share as a mentor, I want you to know this process, "he said in the entry, on Thursday.
Azizan, who is also the founder of RichWorks International, added that he almost shed tears when sharing this, but the support of family members and friends made him more resilient. "That is the decisive moment to go or stay… you can not breathe, you can not pull, you can not breathe just use the machine to continue to survive and fight with the brain, emotions, and self.
"You want to live? Do you want to fight? That is the time… And God willing, this is the time for me to fix everything. This second opportunity is not just for fun.
"I believe there is a reason for God for this opportunity for me to do everything better, and be a better mentor," he added. At the same time, Azizan described the COVID-19 pandemic, not only has affected the lives of many people in continuing their survival but also affected it. "A mother who steals medicine for her children, some are looking for sustenance in the garbage.
"The government is looking for a total lockdown that will have an impact on the jobs of many people and businesses. Emotional stress and more in the current news. This is all enough to affect me how I have not helped my nation to succeed," he said. It is understood that Azizan has now recovered from the epidemic.
Sources: Instagram Dr. Azizan Osman.
Feeling Sleepy Because Not Enough Sleep? Know The Correct Way To Deal With It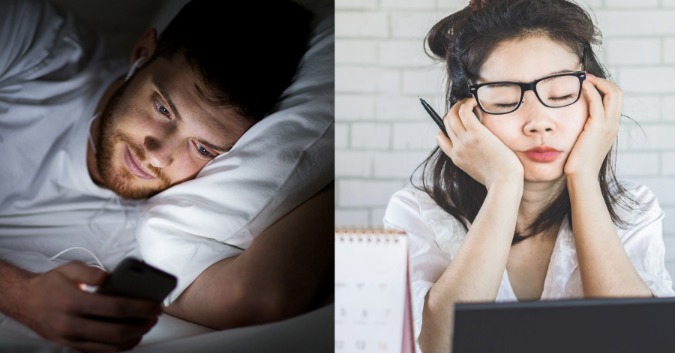 Doing various daily activities such as working or spending time with family can make our body always feel tired.
Therefore, getting enough sleep is very important to continue daily activities the next day. However, what if you do not get enough sleep?
When you do not get enough sleep, you will start to feel grumpy, in a bad mood, and so on. Not enough sleep can also affect health.
According to Hello Doktor, there are two important aspects that need to be considered regarding sleep, the amount of sleep you get and consistency in time.
The effect of lack of sleep at night
Lack of sleep affects your assessment, coordination, and reaction time. Its effects can include:
-Tired, lethargic, and lack of motivation
-High risk of depression
-Decreased sex drive, causing relationship problems
-Different brain activity: Learning, concentration, and memory problems
-Lack of creativity and problem-solving skills cause difficulty in making decisions
-Inability to cope with stress, difficulty managing emotions
-Premature skin aging
-Weak immune system causes frequent infections and flu
-Disabled motor skills and increased risk of accidents
-Increased risk of serious health problems including stroke, diabetes, high blood pressure, heart disease, Alzheimer's disease, and certain cancers
Suggested time and how to calculate bedtime
As said by Hello Doktor, the sleep time required for an individual varies according to age, such as:
-Newborn (0 to 3 months): Sleep duration is 14 to 17 hours per day (previously 12 to 18 hours)
-Baby (4 to 11 months): Sleep duration is reduced by two hours to 12 to 15 hours (previously 14 to 15 hours)
-Children (1 to 2 years): Sleep duration is reduced from one hour to 11 to 14 hours (previously 12 to 14)
-Preschool children (3 to 5 years): Bedtime is reduced from one hour to 10 to 13 hours (previously 11 to 13)
-School children (6 to 13 years old): Sleep duration is reduced from one hour to 9 to 11 hours (previously 10 to 11)
-Adolescents (14 to 17 years): Sleep duration is reduced from one hour to 8 to 10 hours
-Young adult (18 to 25 years old): Sleep duration is 7 to 9 hours (new age category)
-Adults (26 to 64 years): Sleep duration does not change and stays around 7 to 9 hours
-Old adults (65 years and above): Sleep duration is 7 to 8 hours (new age category)
To calculate the hours of sleep, start with the time chosen for you to wake up from sleep, the duration of sleep that is appropriate for your age, and also the time period of 15 minutes needed to sleep.
Tips for getting better sleep
-Exercise regularly. An exercise that is too close to bedtime can cause sleep disturbances
-Try not to take nap for too long, especially in the evening
-Try to get up at the same time every day
Before bedtime:
-Limit intake of alcohol, caffeine, and nicotine. These ingredients can potentially interfere with your sleep and make it difficult to sleep
-Turn off the electronic device at least 30 minutes before bed. The light from this device will stimulate your brain and make it harder to sleep
-Practice a relaxing routine before bed, such as bathing or listening to soothing music
-Turn off the lights just before bed to help your brain 'understand' that it is time to go to sleep
Source: Hello Doktor
Researchers Developing Color-Changing Test Strip To Stick On Face Masks And Detect COVID-19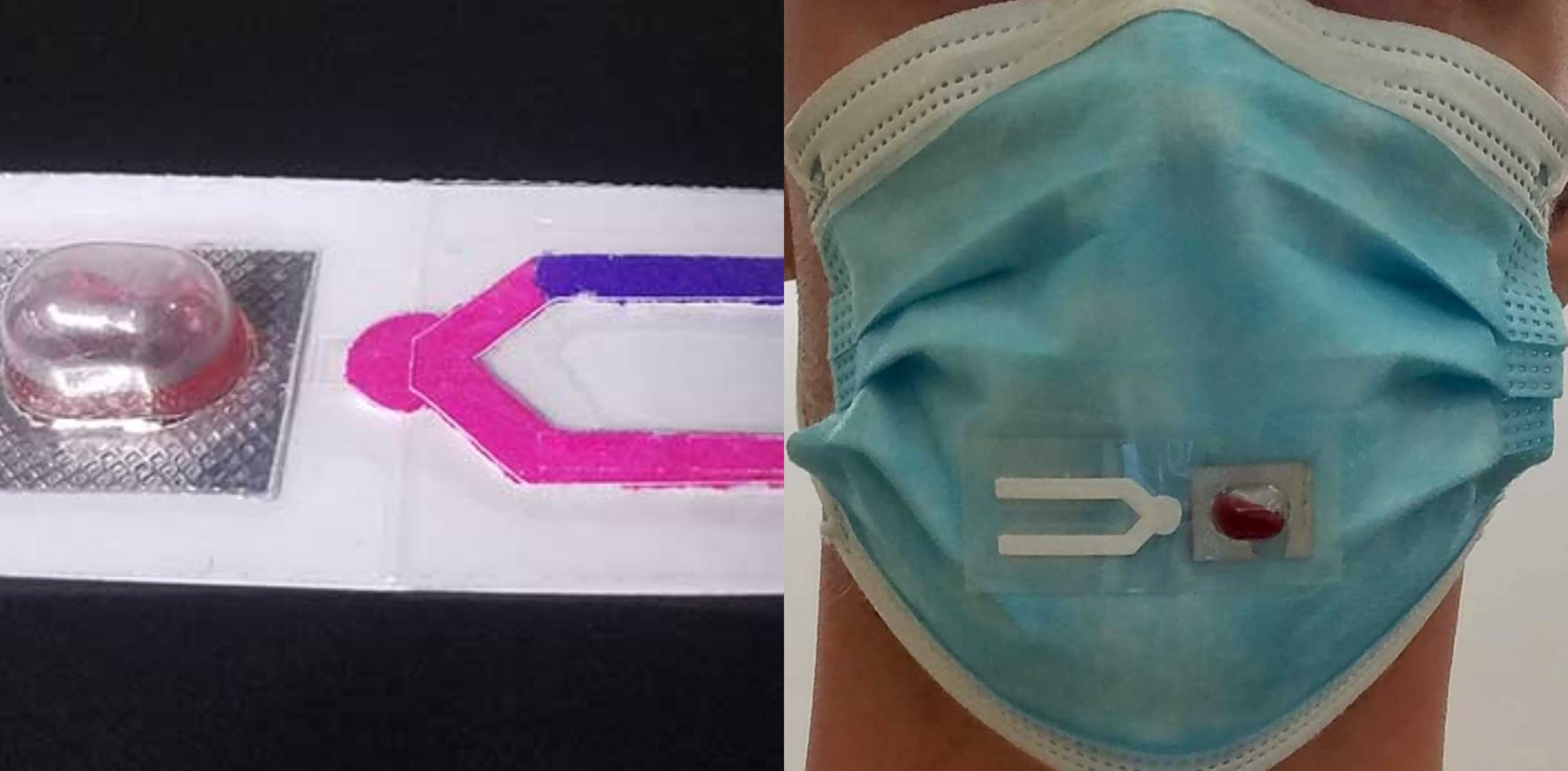 A new method for COVID-19 tracking could be right under your nose one day. A color-changing test strip that can be stuck on a mask and used to classify SARS-CoV-2 in the breath or saliva of a user is being developed by researchers at the University of California San Diego (UCSD).
The project, which obtained $1.3 million from the National Institutes of Health, aims to provide easy, inexpensive, and accurate testing for infections with COVID-19 that can be conducted daily and easily in resource-poor environments. It is part of the RADx-rad (Rapid Acceleration of Diagnostics Radical) program for COVID-19 by the NIH.
"In many ways, masks are the perfect 'wearable' sensor for our current world," said Jesse Jokerst, professor of nanoengineering at the UC San Diego Jacobs School of Engineering and lead principal investigator of the project.
"We're taking what many people are already wearing and repurposing them, so we can quickly and easily identify new infections and protect vulnerable communities."
The team will develop test strips or stickers that can be added to any mask (N95, surgical, or cloth). They will be designed to detect the presence of protein-cleaving molecules, called proteases, formed by the SARS-CoV-2 virus infection.
The concept is that particles, like SARS-CoV-2 proteases if the user is contaminated, will collect in the test strip as the user breathes through the mask. The user can administer the test at the end of the day or during a mask shift. In the presence of the SARS-CoV-2 proteases, the test strip is fitted with a blister pack that the consumer can pinch, releasing nanoparticles that alter the color.
A control line on the test strip will show what a positive result should look like. It would be similar to checking the results of a home pregnancy test.
"Think of this as a surveillance approach, similar to having a smoke detector in your house," he said. "This would just sit in the background every day and if it gets triggered, then you know there's a problem and that's when you would look into it with more sophisticated testing."
The test strips can be easily mass-produced via roll-to-roll processing. This would keep costs down to a few cents per strip.
"We want this to be affordable enough for daily testing," Jokerst said. This would allow facilities at high risks such as group homes, prisons, dialysis clinics, and homeless shelters to monitor for new infections earlier and more frequently to reduce spread, he said.
Potential tool against future outbreaks
This technology can translate to future coronavirus outbreaks, Jokerst said. "The proteases we're detecting here are the same ones present in infections with the original SARS virus from 2003 as well as the MERS virus, so it would not be too far of a stretch to imagine that we could still benefit from this work, later on, should future pandemics emerge."
And even with the ongoing vaccination campaigns, this surveillance strategy may be deployed in areas of the world where the delivery of vaccines is not yet available or is still limited.
Source: UCSD News