COVID-19 Positive Patients Still Don't Believe Virus Is Real Even As They're Dying On Bed – Nurse In Dakota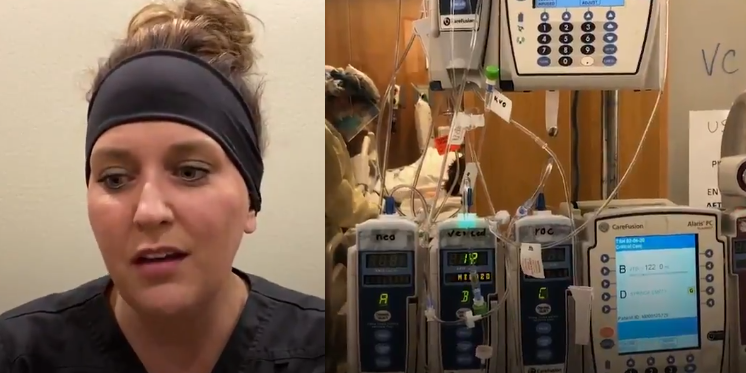 Jodi Doering, a registered ER nurse expresses how sorrowful she feels to the patients that are still in denial of COVID-19, despite being on their death bed because of it.
The nurse is from Woonsocket, South Dakota, where both North and South Dakota reached its peak infection cases in the last weeks. On Nov. 9, the Dakotas had the newest daily cases per capita of the entire country.
I have a night off from the hospital. As I'm on my couch with my dog I can't help but think of the Covid patients the last few days. The ones that stick out are those who still don't believe the virus is real. The ones who scream at you for a magic medicine and that Joe Biden is

— Jodi Doering (@JodiDoering) November 15, 2020
Going to ruin the USA. All while gasping for breath on 100% Vapotherm. They tell you there must be another reason they are sick. They call you names and ask why you have to wear all that "stuff" because they don't have COViD because it's not real. Yes. This really happens. And

— Jodi Doering (@JodiDoering) November 15, 2020
I can't stop thinking about it. These people really think this isn't going to happen to them. And then they stop yelling at you when they get intubated. It's like a fucking horror movie that never ends. There's no credits that roll. You just go back and do it all over again.

— Jodi Doering (@JodiDoering) November 15, 2020
Which is what I will do for the next three nights. But tonight. It's me and Cliff and Oreo ice cream. And how ironic I have on my "home"
Hoodie. The South Dakota I love seems far away right now. pic.twitter.com/3e5Qg4yAuS

— Jodi Doering (@JodiDoering) November 15, 2020
In an interview, she said that she tweeted what she did is because it wasn't just one person, but an accumulated number combined together.
"The dying words of those patients are; "this can't be happening", "this is not real". When they should be calling their families, they're just filed with anger and hatred."
The patients would demand other diagnoses like influenza, pneumonia or even as far-fetched as lung cancer to avoid getting the coronavirus as their result.
Just over the summer, South Dakota made headlines as thousands of bikers storm to the town of Sturgis to hold a massive annual motorcycle rally. It's not surprising that the people that attend the rally fell sick afterwards.
This mentality and stubbornness might be because of the state's republican, Gov. Kristi Noem that stuck to not managing the situation hands-on, resisting the federal COVID-19 enforcement orders if any were issued.
The state has yet to be issued a statewide mask mandate since the COVID-19 outbreak in February.
Please See A Doctor If There Are Symptoms, This Doctor Has A Story To Tell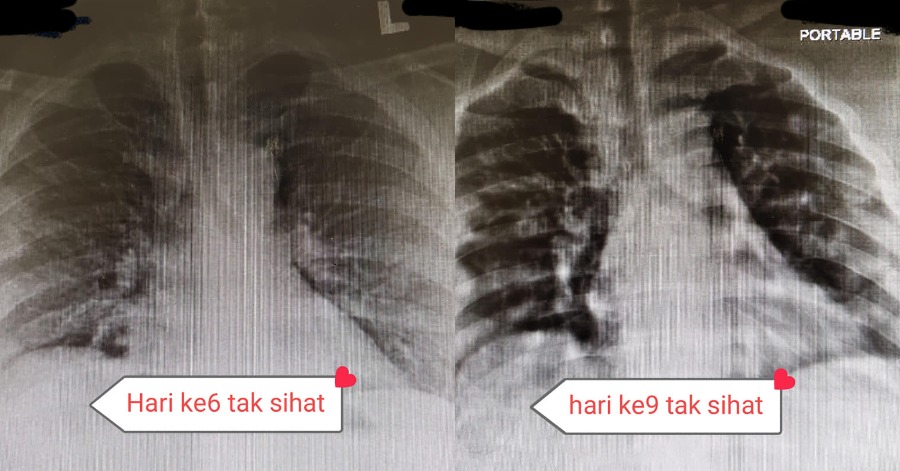 The number of positive cases for COVID-19 has been increasing by days even after a year of battling it here in Malaysia. Other than that, the number of death caused by COVID-19 has also been shockingly increasing and this has made everyone worried about this.
Despite all that, there are also people who still think that COVID-19 is just a conspiracy and never exists. Unfortunately, people who dare to say that got infected with this dangerous virus. The saddest part would be, their condition is getting worse day by day and they really regret what they have said.
According to a recent Facebook post by a doctor, she told the story of a patient who was stubborn and refused to admit that she had been infected with the Covid-19 virus. The doctor named Dr. Malar Santhi Santherasegapan has posted on her Facebook social media post to share the story of a female patient who came to the clinic for treatment because she felt a change in her body after three days.
According to the post:
"Unwell but no fever, cough, or flu. No loss of sense of smell. So what's sickness? Just feeling uncomfortable, no appetite and fatigue", said the patient.
"The third day she was feeling unwell, she went to the GP clinic, and was examined by a doctor who recommended her to take a Covid test. She did not want to because her husband does not believe in Covid. The doctor deliberately wants to make a profit. That's why they asked for a test", said her husband. Dr. Malar wrote that the patient did not have close contact so she could not be forced to do a swab test, so she had to be released with medication only.
It is understood that on the sixth day, the patient was still unwell, but the story is the same. The patient did not have a fever, and there are no other symptoms of Covid-19. This time around after examination, the doctor heard an unpleasant sound in the lungs. They conducted a chest x-ray and the doctor saw a 'Pneumonia'-like covid infection. Once again, they advised and persuaded the patient to do a swab test. Still, the patient rejected.
"Her husband said for sure that is not COVID-19 because Covid is a conspiracy", shared Dr. Malar. Due to the patient's stubbornness to take the swab test, her health condition worsened upon entering the ninth day. As her condition continued to worsen, the patient finally went to the hospital.
"Her breath seemed a little fast; she looked tired and breathless. The husband looked a little worried—oxygen in 94% -95%. Conducted x-ray again. That's it. Full-blown Covid-19 Pneumonia, it's nothing else!". This time, she just agreed to take a swab test. But her husband had a hard time saying, "You just made us take the swab test because you want to charge us expensively right?"
But the result of the RT PCR COVID-19 test swab is positive! The doctor was not surprised at all. According to Dr. Malar, what was surprising is the honest confession made by the patient as soon as their result was confirmed positive. They both admitted that they had a fever for 10 days, diarrhea 10-15 times a day because they are taking more vitamin C than they needed, which is why the kidney blood tests showed all the high numbers.
After being referred to the Covid hospital in the state, this patient is still dying and fighting for her life. Her husband is also positive and was given respiratory assistance. Both are in a coma. The doctor then posed a rhetorical question.
"Is this COVID-19 a hoax?". She wrote again.
At the end of her posting, the doctor advised. " Please go see a doctor and follow the doctor's advice if you have symptoms, whether there is a close contact COVID or not. Now there are so many symptoms that have just been detected as positive COVID. Not mcm before this where most patients are positive COVID, but not symptomatic".
Sources: Facebook Dr. Malar Santhi.
Beware of Charlie Ants! Follow This Step By MOH To Prevent It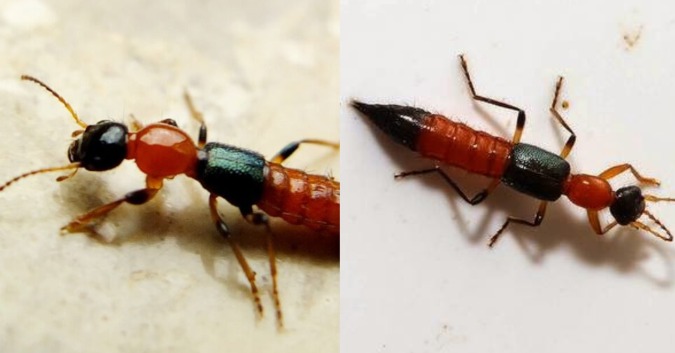 Rove Beetle or better known as Charlie Ant among the community has been such a hot topic that is discussed to cause pain towards humans. The sizes of this insect range from <1 to 35 mm, with most in the 2–8 mm range, and the form of it is generally elongated, with some rove beetles being ovoid in shape. Colors also range from yellow and red to reddish-brown to brown to black to iridescent blue and green.
The antennae of Charlie Ant usually have 11 segments and are filiform, with moderate clubbing in some genera. The abdomen may be very long and flexible, and some rove beetles superficially resemble earwigs.
This insect is famous for its unique way to defend itself. It does contain a potent vesicant in its own hemolymph that can produce a skin irritation called dermatitis linearis. The irritant pederin is highly toxic towards human beings, more potent than cobra venom. Because of that, MOH has shared several easy ways to avoid being "bite" by Charlie Ants on its official Twitter page.
Pasti ramai yang pernah terkena 'gigitan cecair' Semut Charlie ni.

Selain Semut Charlie, ada juga yang panggil Semut Kayap, Kumbang 'Rove' atau Tomcat.

Serangga ini boleh menyebabkan kemerahan, sakit dan gelembung pada kulit.

Ikuti langkah pencegahan ini. pic.twitter.com/J8FbYHEU6e

— KKMalaysia🇲🇾 (@KKMPutrajaya) January 14, 2021
According to the Twitter post, MOH advises us to do as follows to avoid being bite by Charlie Ants:
1) Avoid physically touching Charlie Ants.
2) Recognize and avoid disturbing the Charlie Ants.
3) Blow if Charlie Ants perched on your skin.
4) Wash the area that got contacted with Paederin fluid with water and soap.
5) Turn off the nearby light when sleeping.
Please be aware that this skin discomfort is mild but can move to other areas such as the face and genital area. It can also cause conjunctivitis in the eyes.
Sources: Twitter Ministry Of Health.
5 Best Bath & Body Works Scented Candles That Can Enlighten Your Mood During Quarantine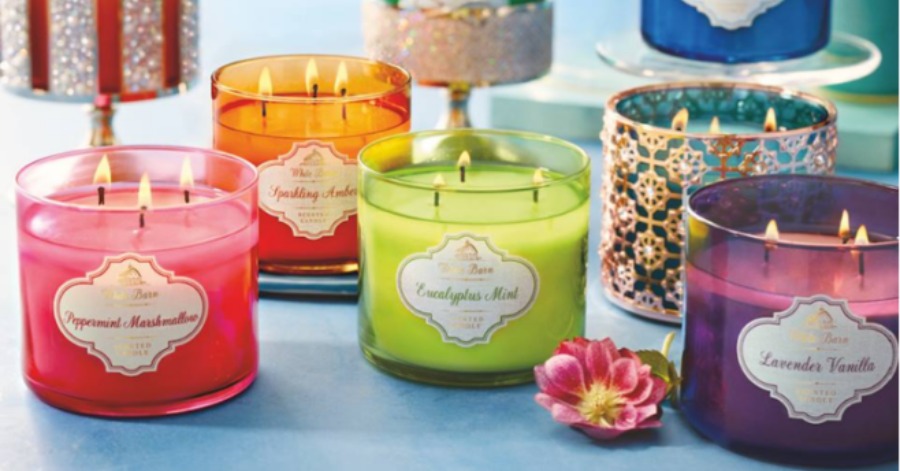 During this MCO 2.0 period that has just been commenced, everyone is suggested to just stay at home so that we can help to flatten the curve of COVID-19. As we all know, some tension and stress could arise if people just have to stay at home all the time for a long period of time. Because of that, we could try to light up scented candles just to get our mood back in tune. Scented candles surprisingly have a lot of benefits for people emotionally and also mentally.
These are the top 5 most recommended scented candles from Bath & Body Works that can enlighten our mood:
1) Mahogany Teakwood High-Intensity White Barn Scented 3-Wick Bath & Body Works Candle
This candle contains a high intensity of mahogany teakwood, which contributes to the impressive look. It features a mind-blowing scent and comes in a classy solid brown glass bearing a white Barn label. Additionally, it features a flame-extinguishing lid, so you have nothing to worry about. These candles measure 4 inches wide and 3½ inches tall. This will be a perfect gift to give to your high-end family or friend.
2) Aromatherapy Stress Relief Eucalyptus Spearmint Scented 3-Wick Bath & Body Works Candle
This candle has an exclusive vegetable blend of wax and wicks that don't burn out. These fragrances are good for relieving your mind and helping you relax after a tiring day. Besides, aromatherapy helps in relieving stress, and when you are handling much in your mind.
3) Black Cherry Merlot Scented 3-wicks Bath and Body Works Candle
This candle is designed to melt evenly and consistently to radiate enough fragrance that fills the entire room. It features a mind-blowing scent and comes in a classy solid glass bearing a white Barn label. It has a fruity and sweet fragrance you get amazing quality throughout the usage.
4) Vanilla Pumpkin Marshmallow Scented 3-Wick Bath & Body Works Candle
This candle is made using drizzled Caramel, Homemade Marshmallow, pumpkin spice, Tahitian vanilla along essential oils. It is a perfect mix of spicy and sweet. The Tahitian Vanilla is elevated vanilla and has a beautiful burn. The pumpkin is subtle and spicy and cuts through the sweetness of the vanilla, marshmallow, and caramel making it very pleasant to burn for hours.
5) A Thousand Wishes Scented 3-Wick Bath & Body Works Candle
This candle is created with Almond creme, crystal peonies, and sparkling champagne. The high concentration of these rich fragrance oils makes the candle melt evenly and consistently radiating enough fragrance to fill the entire room. Its scent is relaxing and also refreshing.
Sources: Bath & Body Works.