Doctor Allegedly Got Scammed For A 'Aladdin's Lamp' Worth Over RM1,000,000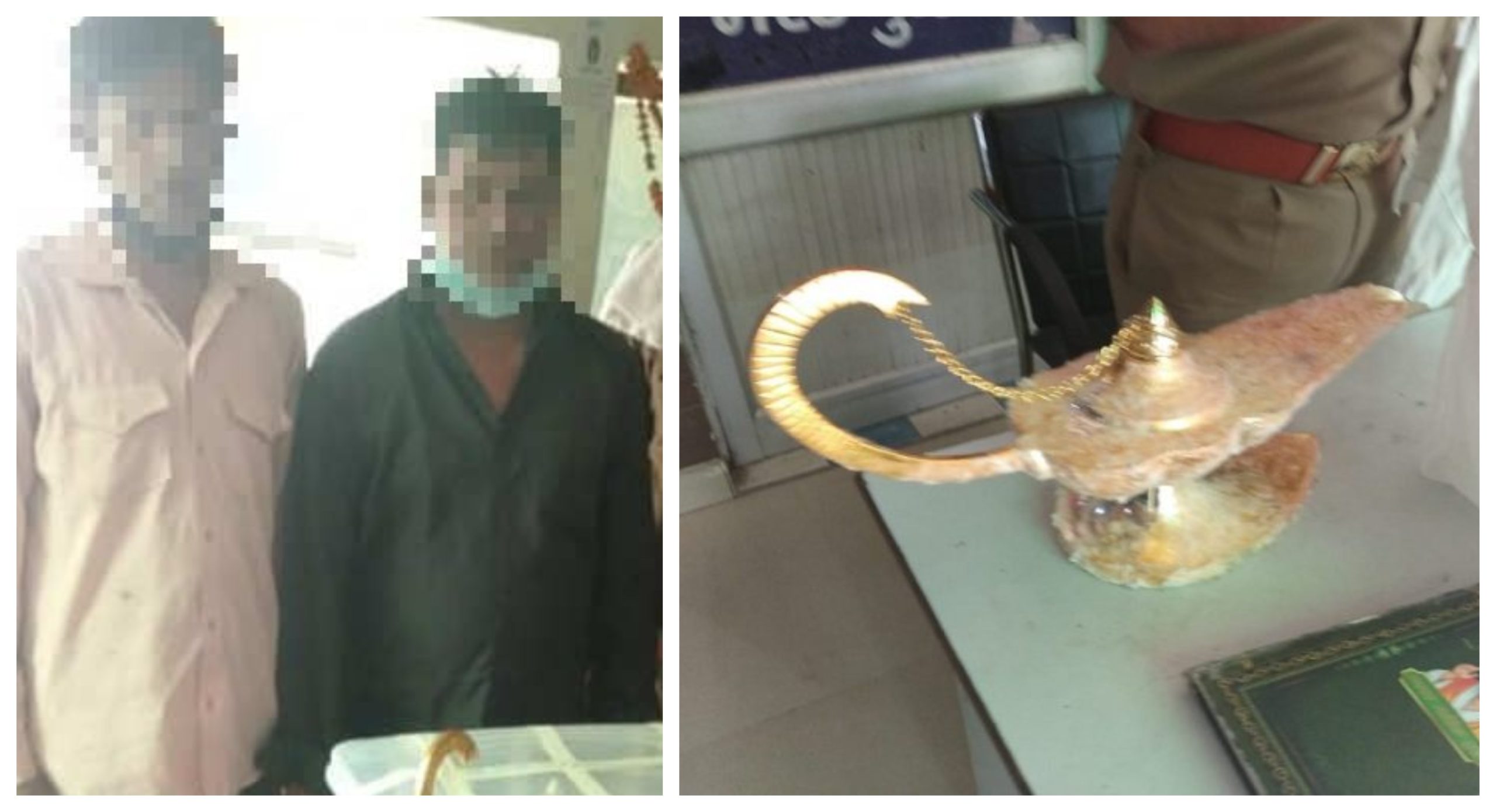 Recently, there are two Indian conmen originally from India's Uttar Pradesh state who have been arrested this week for allegedly conning a local physician into paying them a whopping RM1,000,000 for a magical lamp. They said that this particular magical lamp is capable of granting him any wish that he desired like Aladdin's magical lamp.
According to a report, the physician from the Khairnagar area in Meerut city has first met the conmen in the year 2018. It was when the physician visited a patient's home to dress her wounds following surgery. One day, the doctor met a self-described 'tantrik' who boasted about his magical powers and later promised to make him a billionaire. The tantrik soon introduced the doctor to his partner. The two then offered to sell him a real-life wish-granting Aladdin Ka Chirag (Aladdin's Lamp) for the price of more than RM1,000,000. Shockingly, the London-trained doctor agreed to the offer.
After making multiple payments, the doctor wanted to take Aladdin's lamp home with him but the two men kept telling him that it was a bad idea and saying that simply touching it would cause bad things to happen to him. After being rejected several times by both of the men, the doctor had finally realized that he was being conned and he decided to approach the Meerut Superintendent of Police to have the two conmen arrested.
Sources: Navbharat Times.
Be Careful When Driving During The Flood Season – Follow These Tips By JPJ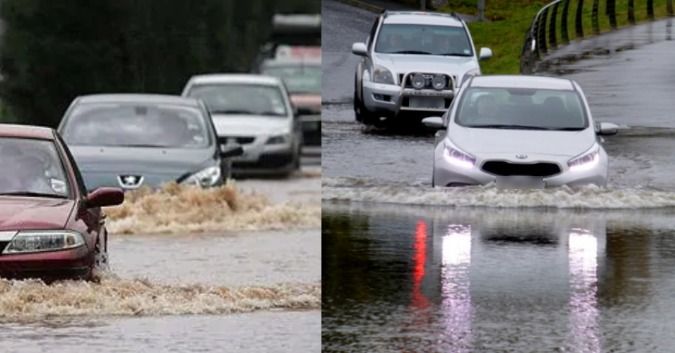 We as Malaysians are advised to always be careful during the flood season. This is because we do not want unwanted incidents to happen especially related to life.
Drivers who drive vehicles during the flood season are also advised to take precautions.
To prevent any incidents such as accidents during the flood season, the Road Transport Department Malaysia (JPJ) has released some driving tips during the flood season.
Here are some tips:
1) Maintain low gear – 1 for manual cars, while D2 for auto cars and maintain during driving in floodwater.
2) Limit the speed between 5 to 15 km / h and distance your vehicle from the vehicle in front.
3) Find alternative routes and avoid areas flooded.
4) After the flood, dry the brakes. The way to dry the brakes is to drive slowly (limit to 10-15 km / h) while pressing the brake pedal and oil. This will produce heat that accelerates the drying of the brakes. When you feel a little grip, test the brake at a speed of 20-25 km / h. Repeat the process until you get a satisfactory grip.
TIPS MEMANDU KETIKA MUSIM BANJIR pic.twitter.com/SJ6Xxn9Yh1

— JPJ Malaysia (@JPJ_Malaysia) January 20, 2021
Source: JPJ
LATEST: RON95, RON97 Petrol Prices Up 1 Sen, Diesel Up 4 Sen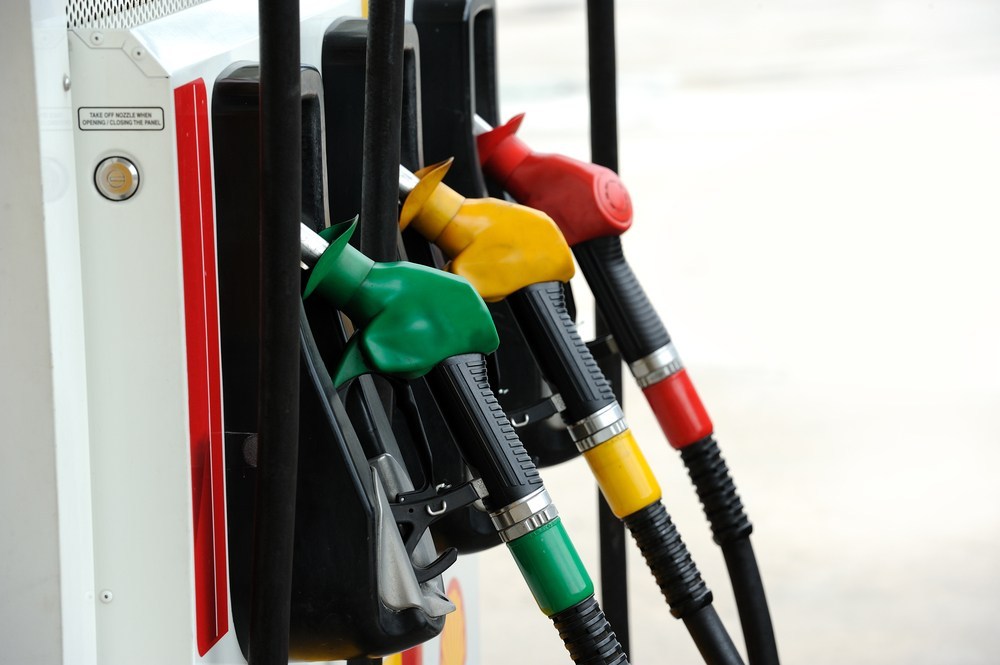 The retail price of RON95 and RON97 petrol will go up by one sen per litre while that of Diesel, up by four sen per litre for one week period starting midnight tonight.
According to a statement from the Ministry of Finance, based on the weekly retail pricing of petroleum products using the Automated Price Mechanism (APM) formula, the new price per litre for RON95 is RM1.90, RON97 (RM2.20), and Diesel (RM2.09).
It is said the government will continue to monitor the trends of global crude oil prices and take appropriate measures to ensure the continued welfare and wellbeing of the people.
Harga Runcit Produk Petroleum Bagi Tempoh 23 Januari 2021 Sehingga 29 Januari 2021. pic.twitter.com/JzdPw7M71O

— Ministry of Finance🇲🇾 (@MOFmalaysia) January 22, 2021
Siaran Media Berkenaan Harga Runcit Produk Petroleum Bagi Tempoh 23 Januari 2021 Sehingga 29 Januari 2021. pic.twitter.com/Nx4b48UXSP

— Ministry of Finance🇲🇾 (@MOFmalaysia) January 22, 2021
Sources: MOF.
Japan Might Cancel 2021 Olympic Games Due To Coronavirus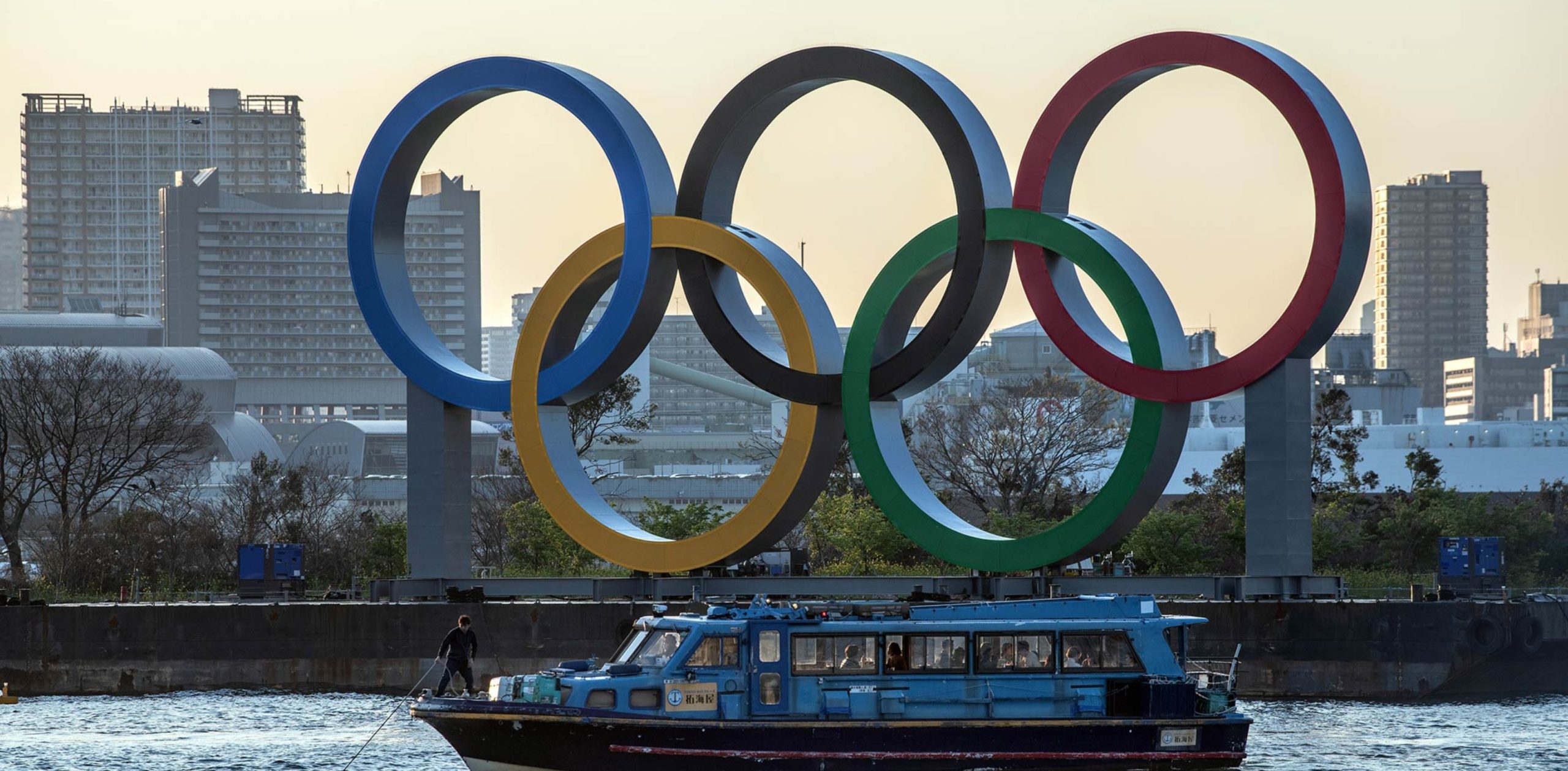 Japan allegedly planned to postpone the 2021 Olympics due to coronavirus in sobering news after yesterday's inauguration festivities.
The Times announced on Thursday, January 21, that the Japanese government has "privately concluded" to cancel the already postponed 2021 Olympics due to increasing cases of COVID-19 worldwide.
Japan is trying to find a "face-saving way" to announce the decision that also "leaves open the possibility of Tokyo playing host at a later date," according to the article written by Richard Lloyd Parry.
Japan's current focus is to host the games in Tokyo in 2032, the next available year, which was originally scheduled to start on July 24, 2020, and then rescheduled to start on July 23, 2021.
"No one wants to be the first to say so but the consensus is that it's too difficult," a source told Lloyd Parry. "Personally, I don't think it's going to happen."
The International Olympic Committee (I.O.C.) will, however, beg to differ from now on. The I.O.C. issued a statement earlier the same day saying that this summer the 2021 Olympics will go ahead as scheduled.
"We have, at this moment, no reason whatsoever to believe that the Olympic Games in Tokyo will not open on 23 July in the Olympic stadium in Tokyo," said I.O.C. president Thomas Bach.
"This is why there is no plan B and this is why we are fully committed to make these Games safe and successful." While Back was firm about the 2021 Tokyo Olympics happening, he did hint at potentially reducing the number of spectators as well as employing other precautions in order to ensure everyone's safety.
"The priority is the safety," Bach told Kyodo News. "When it comes to safety, then there can be no taboo."
The I.O.C and Japanese Olympic organizers have openly sought to ensure that the 2021 Olympic Games will take place, with Japanese Prime Minister Yoshihide Suga calling the upcoming Olympics "a proof of human victory against the coronavirus."
But senior I.O.C. member Dick Pound cast some doubt as to whether the event will actually take place, stating, "I can't be certain because the ongoing elephant in the room would be the surges in the virus."
Source: Vulture