Donald Trump Wax Statue At Madame Tussauds London Gets A Golfer Makeover After Losing US Elections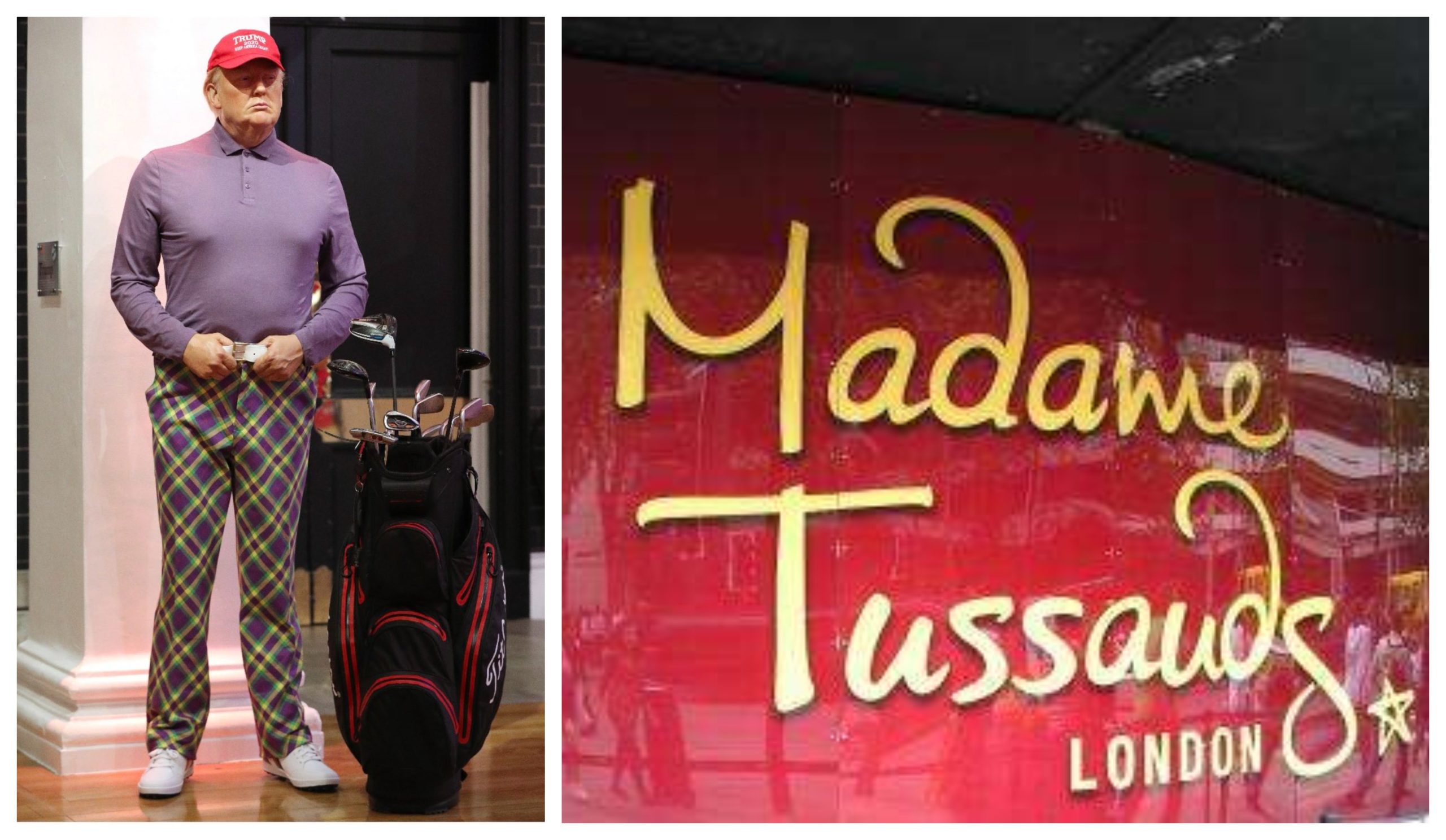 After US President Donald Trump, unfortunately, faced a defeat in the US Presidential Elections, Madame Tussauds London has taken a quick decision to give the wax statue of the former president some makeover. Earlier, Donald Trump's wax statue was dressed in a black suit with a red tie. However, Madame Tussauds London has now given the statue some makeover, replacing the suit with golf attire. According to Madame Tussauds, the attire is changed to reflect his future 2021 wardrobe. The particular was is now wearing a mauve polo-t-shirt, golf trousers, and a red cap.
The photo of his wax figure was shared by the official Twitter social media platform of Madame Tussauds London.
His campaign may not have been a hole in one, but @realDonaldTrump is now on course to dedicate more of his time to his favourite sport as #MadameTussaudsLondon re-dresses his figure in golfing attire to reflect his potential 2021 wardrobe 📷 @PA pic.twitter.com/pGUs8jKOnW

— Madame Tussauds London (@MadameTussauds) November 7, 2020
The makeover that was done reportedly came after Donald Trump was spotted golfing in Virginia on the 7th of November as Biden sealed his victory, winning the crucial 20 Electoral College votes in Pennsylvania. The particular was a statue of Donald Trump is now placed next to a bag of golf clubs.
After Joe Biden who is a Democrat was announced the winner of the US election 2020, Donald Trump was photographed playing golf in Virginia. He was dressed in his white MAGA (Make America Great Again) attire. According to people, it was his stress-relieving therapy.
Sources: Twitter Madame Tussauds London.
"My Family And I Are Tested With COVID-19 Virus, 31 of My Family Members Are Infected ..," – Azizan Osman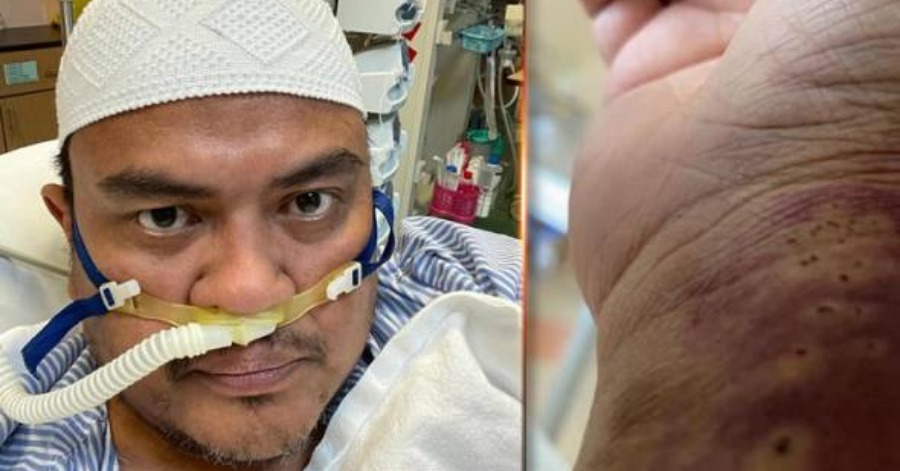 Motivation Expert, Datuk Azizan Osman today has confirmed that he was infected with the COVID-19 epidemic after in close contact with a patient on the 7th of January.
Through an update on his social media page, he said that 31 other members of his family were also infected. What is also sad is that his mother-in-law died due to the COVID-19 pandemic. Sharing further, Azizan described the incident that befell him as something very heavy and painful to bear.
View this post on Instagram
"COVID-19 almost took my life! (At) 1.44 pm, Friday 15 January – I was almost dead! My breath is tight! The doctor said my chances were slim! But something happened that proved the power of Allah SWT.
"My family and I were tested for the COVID-19 virus. (A total of) 31 members of my family were infected with COVID-19 and my mother-in-law has passed away. It is not easy for me to share how sad, painful, and horrible it was at that time. But it is very important for me to share as a mentor, I want you to know this process, "he said in the entry, on Thursday.
Azizan, who is also the founder of RichWorks International, added that he almost shed tears when sharing this, but the support of family members and friends made him more resilient. "That is the decisive moment to go or stay… you can not breathe, you can not pull, you can not breathe just use the machine to continue to survive and fight with the brain, emotions, and self.
"You want to live? Do you want to fight? That is the time… And God willing, this is the time for me to fix everything. This second opportunity is not just for fun.
"I believe there is a reason for God for this opportunity for me to do everything better, and be a better mentor," he added. At the same time, Azizan described the COVID-19 pandemic, not only has affected the lives of many people in continuing their survival but also affected it. "A mother who steals medicine for her children, some are looking for sustenance in the garbage.
"The government is looking for a total lockdown that will have an impact on the jobs of many people and businesses. Emotional stress and more in the current news. This is all enough to affect me how I have not helped my nation to succeed," he said. It is understood that Azizan has now recovered from the epidemic.
Sources: Instagram Dr. Azizan Osman.
"Yes, My Shareholding Is Small. It Is Impossible…" – 'Boss Susu', Azmi Zainal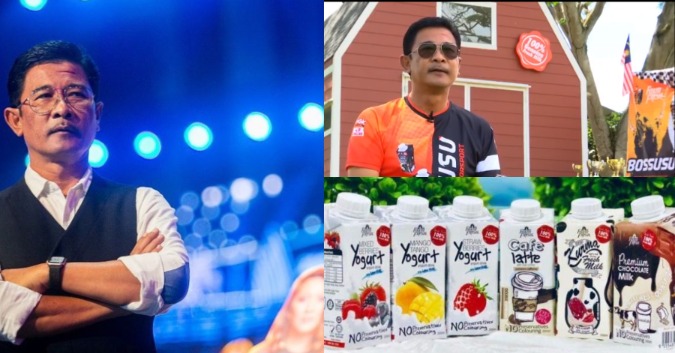 Recently, the chief operations officer of Farm Fresh, Azmi Zainal, became the talk of Malaysians after a topic that linked him to a local dairy company went viral on social media.
After realizing the matter went viral, Azmi came forward to give a statement on the matter through a post on his Facebook page this morning.
Recently, the owner of Fram Fresh, Azmi Zainal, became the talk of Malaysians after a topic that linked him to a local dairy company went viral on social media.
After realizing the matter went viral, Azmi came forward to give a statement on the matter through a post on his Facebook page this morning.
"Yes, my shareholding is small. It is impossible for a person who is already down in business and trading in the night market to have a lot of money to own a large stock. Investment in the dairy industry is hundreds of millions.
"After 11 years, the value of the company has multiplied due to our hard work. Alhamdulillah, the value of the small share has become a million," explained Azmi who is also called Boss Susu.
Although his shareholding is not large in the enterprise, Azmi however explained that his biggest success was to create jobs and business opportunities for Malaysians.
Throughout his involvement with the dairy company, Azmi explained that they have created hundreds of job and business opportunities, especially for the rural people.
"Not only as an operator or herdsman, we managed to raise many rural children in Muadzam Shah to become professional laborers. We train and educate them, "he explained.
"Alhamdulillah, they are getting better and more committed to developing their company and place of birth. And 80% of them are Muslim Malay … my nation, and not Australia.
"I am proud to be able to talk to my children when we meet and how their father is trying to increase the income of the B40 group.
I also thank those who continue to support me and the Farm Fresh company … only Allah can repay your kindness," he added.
Source: Azmi Zainal
M. Nasir's Father Passed Away At The Age Of 96 In Singapore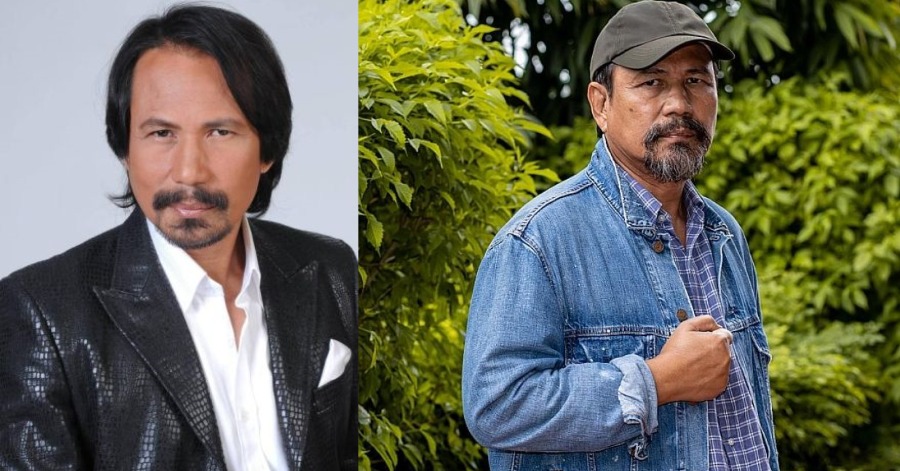 Famous singer, Datuk M. Nasir has recently lost his father, Mohamed Sam who breathed his last breath in Singapore around 7.30 this morning. Allahyarham Hj Mohamed Bin Sam passed away at the age of 96 due to old age at his residence.
The sad news was confirmed by M. Nasir's wife, Datin Marlia Musa, through a post on Instagram.
"Our beloved father Hj Mohamed Bin Sam has returned to Rahmahtullah this morning .. May Allah shower His mercy ..," said Datin Marlia Musa.
Through the same post, it is seen that many Malaysians are also sad and offer their condolences regarding the sad news.
May the soul of Allahyarham be showered with blessings and placed among the believers. Al Fatihah
View this post on Instagram
Sources: Instagram Marlia Musa.