Farmer's Daughter Aged 19-Year-Old Crowned As Miss Universe Vietnam 2020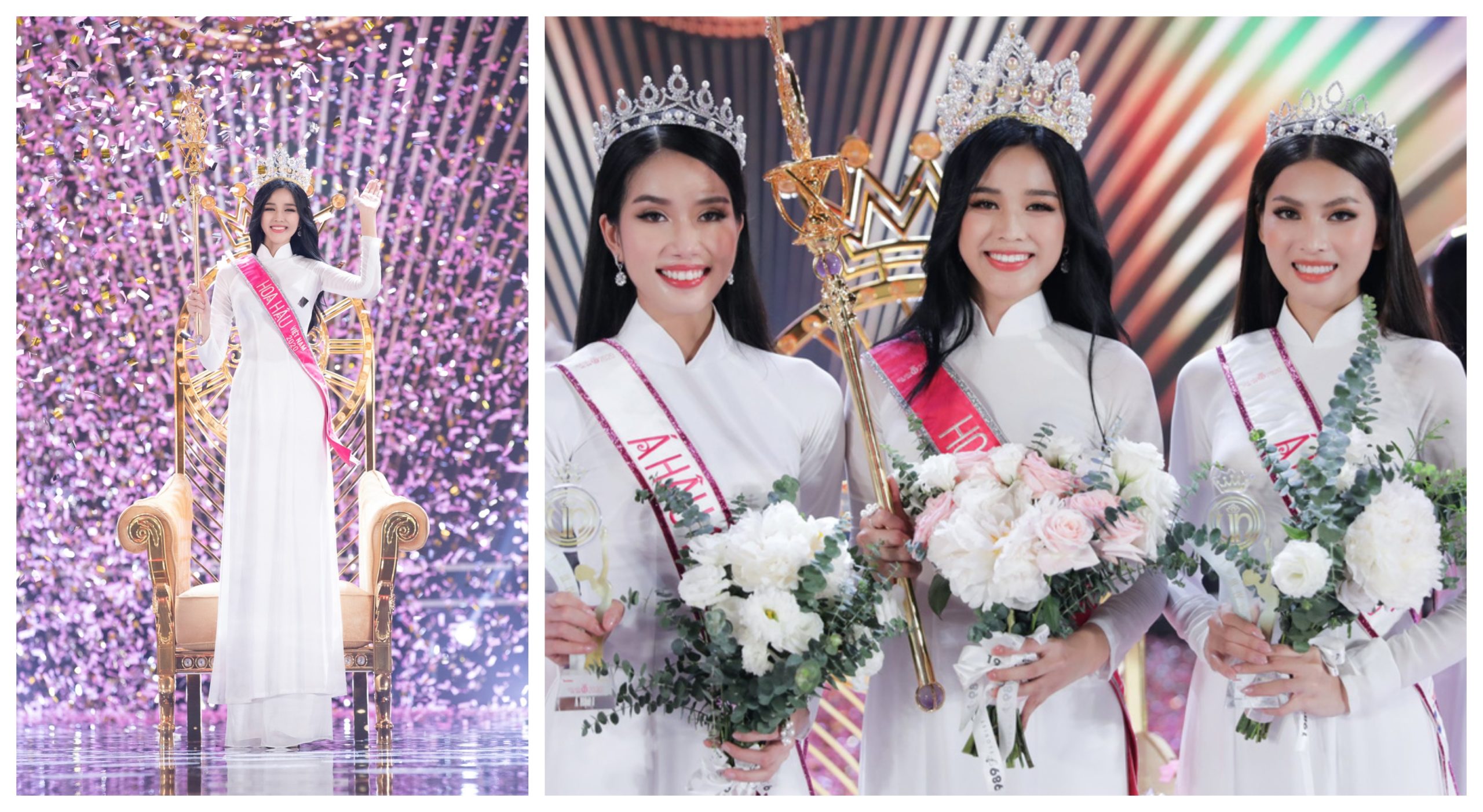 On the 20th of November 2020, a particular 19-year-old student named Do Thi Ha was finally crowned as the one and only Miss Vietnam 2020 after she has defeated 34 other finalists in the competition. According to a statement, Do Thi Ha was born in the Thanh Hoa Province and she is currently studying at the prestigious National Economics University (NEU) that is located in Hanoi. The 175cm-tall woman comes from a family of farmers and day workers.
A report stated that Do Thi Ha has brought home a total of RM61,950 in prize money, while the first runner-up Pham Ngoc Phuong Anh, and second runner-up Nguyen Le Ngoc Thao won RM44,250 and RM35,400 each respectively.
Do Thi Ha has saved her own money to cover all the costs to compete in the particular beauty contest. Other than just winning the biggest title of the night, Do Thi Ha also has won a handful of other prizes including the Media Beauty, Fashion Beauty, and also Sea Beauty awards.
During the finale of the competition, all 35 contestants wore outfits called "áo dài". That is a Vietnamese traditional costume. Then, they had to change into swimsuits, evening gowns and underwent a question-and-answer round.
In one of the events that night, Do Thi Ha could be seen wearing a red "áo dài" while she was sitting on a litter with golden dragon embellishments. According to a report, Miss Vietnam is only held once every two years.
This event that usually organized by Vietnamese daily newspaper that is Tien Phong since the year of 1988, the particular pageant aims to celebrate beauty, knowledge, and also kindness. After the whole 32 years with 16 editions, Miss Vietnam is considered one of the nation's most prestigious national beauty contests there.
Sources: Tuoi Tre News.
Messi Ready For World Cup Qualifiers, Says Argentina Boss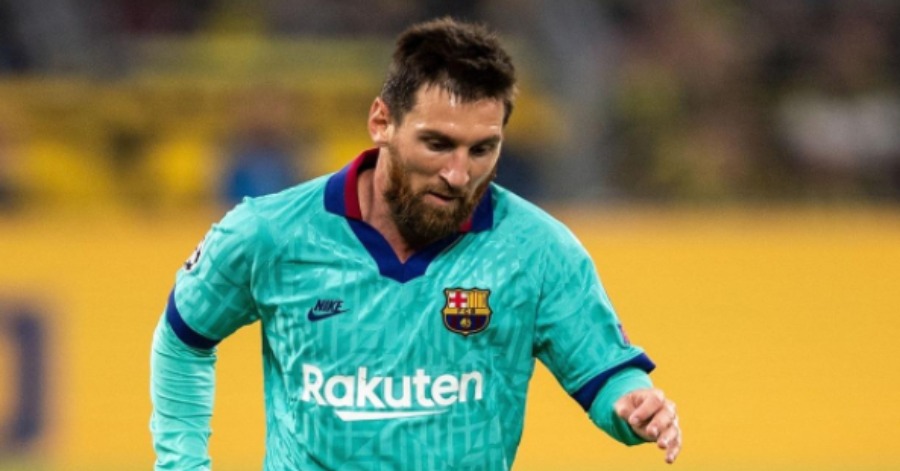 CARACAS, Sep 2 — Lionel Messi will be fit to play in all three of Argentina's World Cup qualifiers against Venezuela, Brazil and Bolivia, Albiceleste head coach Lionel Scaloni said on Wednesday.
The 34-year-old forward has not started a match since the Copa America final on July 10, in which Argentina beat Brazil 1-0 at Rio de Janeiro's Maracana stadium. His only competitive appearances since then came in a 25-minute cameo for new club Paris Saint-Germain in their 2-0 Ligue 1 win at Reims on Sunday.
"From my conversations with him, there are no doubts whatsoever," Xinhua quoted Scaloni telling a virtual news conference. "He hasn't had many minutes but he is going to play and hopefully he will do so in all three games."
Argentina will meet Venezuela in Caracas on Thursday and Brazil in Sao Paulo on Sunday before a clash with Bolivia in Buenos Aires on Sept 9.
Scaloni said he also expects Aston Villa pair Emiliano Martinez and Emiliano Buendia to feature in all three games despite a request by the Premier League club for the pair to miss the duel with Bolivia.
But the manager will be without central defender Cristian Romero and midfielder Leandro Paredes for the matches due to suspension.
"Tomorrow's game (Thursday) will be very difficult. Venezuela are in need of points and have a strong team,"  Scaloni said.
Argentina are currently second in the South American zone qualifiers for next year's World Cup, six points behind leaders Brazil.
Sources: BERNAMA
Muhammad Faris Nabil's 21-Day Sacrifice To Ward Off Invisible Enemy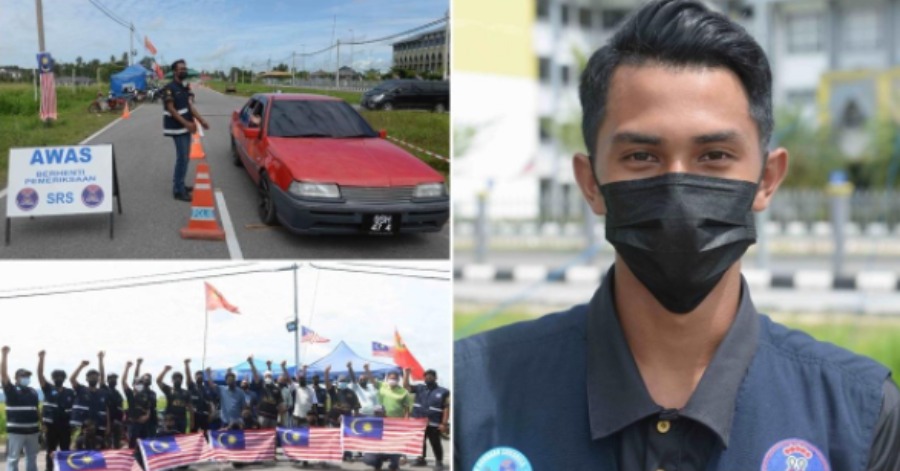 KODIANG,  Sept 2 — Muhammad Faris Nabil Zaidi  went "missing" for 21 days from his house in Kampung Siputeh near here, sacrificing the comfort of home, out of a sense of responsibility to keep villagers  safe from the invisible 'enemy'.
The 20-year-old man was among 23 youths who volunteered to take turns to man a checkpoint set up by Kampung Siputeh Rukun Tetangga Community (KRT) from last Aug 7 to 27 to prevent COVID-19 from spreading into the village.
"I felt like I was an army recruit having to face the enemy while controlling traffic entering the village when manning the checkpoint, which  set up at the main road leading to the village.
"I volunteered to do it because I feel it is my responsible to protect the villagers and their families from this very dangerous and invisible enemy called COVID-19," said Muhammad Faris Nabil when met by Bernama.
He said the KRT management provided a place for him and the other volunteers who manned the checkpoint to stay throughout the 21 days as they were not allowed to go home for the  safety of their respective family members.
"It's a small sacrifice, but I feel very happy and proud to be able to do my bit to ensure the safety of the villagers from COVID-19," he added.
Muhammad Faris Nabil said he asked for his mother's permission before joining the other volunteers to man the checkpoint.
"Since I could not go home, she would call me everyday to ask about my condition, whether I was okay, had taken my meals, but the most meaningful lesson I got when I was one of the volunteers at the checkpoint is that it teaches me to be more disciplined, trustworthy and more responsible," he added.
Meanwhile, vice-chairman of the village KRT, Fadilah Saad said residents in the village, especially the young people, are active in volunteer activities.
 "Those who volunteered to man the checkpoint did it voluntarily. They are not paid any allowance," he said, adding the checkpoint was set up with the permission of the police and the Health Ministry.
He said the volunteers took turns to man the checkpoint, with three people on duty every four hours.
The volunteers also conduct patrols in the village.
He said outsiders could not enter the village if they had no important matters to attend to and delivery of goods in the village was allowed only until up to the checkpoint to avoid outsiders bringing the virus into the village.
"If there is a need to pay delivery charges, anyone who works at the control post will pay first and the KRT management will refund it. The package will then be sanitised before it is sent to the recipient,"  he added.
Sources: BERNAMA
(Video) Panta Petrovic, Man Who Has Been Practicing Social Distancing For 20 Years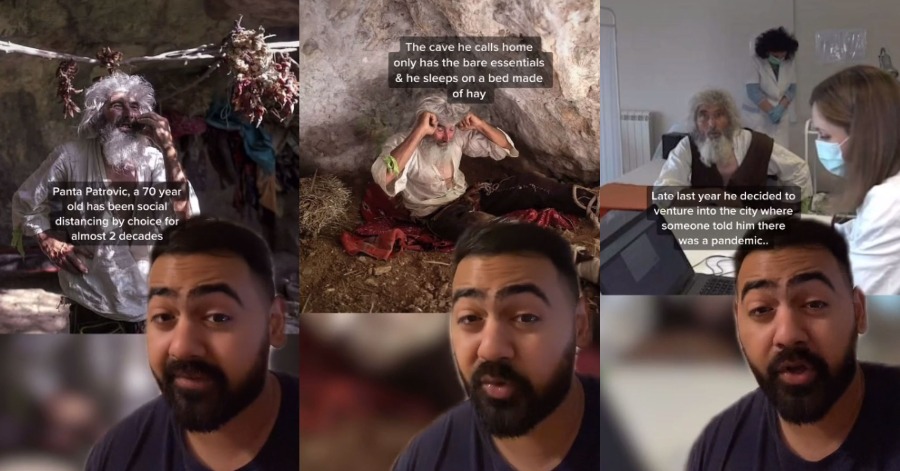 Almost twenty years ago, a man named Panta Petrovic made social distancing a lifestyle choice. He opted for a socially distanced and self-isolated life when he moved to cave top in the Stara Planina mountains in Serbia. His home on the mountain has a unique tree-climb entrance. He does not often come out for purchases as he gets welfare and food donations reached to him.
When asked about his hermitage, Petrovic explained that he wanted to live a life without his wife, neighbors, or police intervention. He lived a normal life before he started living in a cave. Petrovic worked as a laborer on the black market and had married thrice. However, he found freedom and solace away from society.
While taking up cave life he also gave up his earning to build three small bridges across the town. He believes 'money is cursed' and it only corrupts people. Petrovic feeds mostly on leftovers in the town bins. Sometimes, he walks around the forest to collect mushrooms and fish from a nearby lake. He also owns a herd of goats, a flock of chickens, three kittens, and a wild boar named Mara. They lived in the cave until a few of them were slaughtered by wolves, which prompted Petrovic to move them to a shack across the town. He heavily relies on donations to feed his animals.
He came out after 20 years to get his COVID-19 vaccine and also urged other residents to get their due doses. Towards the conclusion of his interview with the news agency, Petrovic reiterated his stance on vaccines. He called the anti-vaxxers fussy and directed them to get their jabs too. The vaccines are to eradicate the disease and urged every citizen to get their due jabs.
Sources: TikTok Dr Karan Raj.