Five Ghosts And Beliefs Around The World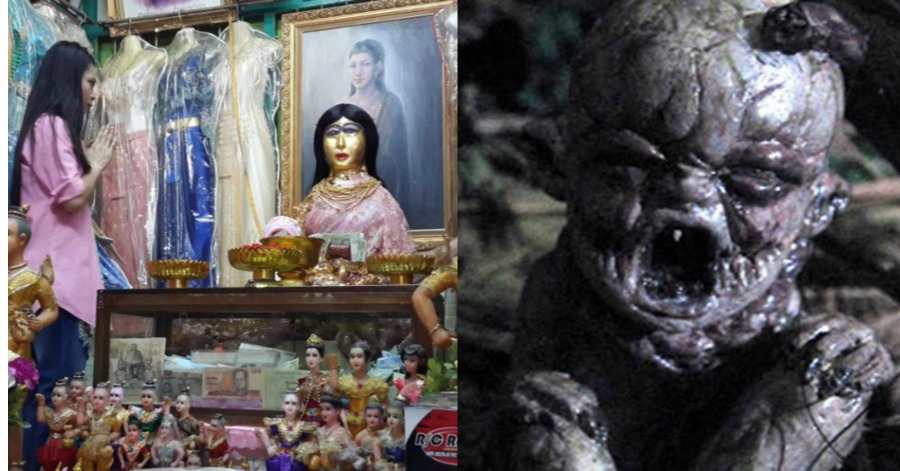 The general word for ghost is hantu, of which there exists a wide variety. Some ghost concepts such as the female vampires pontianak and penanggal are shared throughout the region. Traditional ghost beliefs are rooted in prehistoric animist beliefs. However, the region has long had extensive contact with other cultures, and these have affected the form of some of the legends.
According to ancestral beliefs, the ghost depicted has its own identity according to local customs. These are the 5 most terrifying ghosts according to the beliefs of the world community.
1. Pocong: Indonesia
Pocong whose story is popular around the archipelago is a ghost wrapped in a shroud. Known as the most feared ghost after Puntianak, according to legend Pocong is said to have appeared because he wanted to ask for help so that his shroud can be untied.
Meanwhile, there is also a story that says that the Pocong is the incarnation of a corpse that is not accepted by the earth because of sins and mistakes that it once committed during his life.
2. Tiyanak: Philippines
These ghosts resemble children or babies like Toyol. Tiyanak is a creature according to the beliefs of the Filipino people that exist in the jungle. If there is any angler or end that enters the forest and then hears the sound of the baby crying, it may be the cry of Tiyanak who wants to attract human attention to look for it – supposedly to save it, but, once lifted, it will change its appearance and attack humans.
3. Bloody Marry: United Kingdom
According to the beliefs of the United Kingdom, Bloody Marry is a mysterious entity filled with blood that will appear in the mirror when its name is mentioned repeatedly. It is believed that a woman lived in ancient times.
Basically, it is a ritual used by girls in the past to see their future husbands. In a dark room, they would stare into the mirror while holding a candle to see the face of the future husband, but there were some girls who saw the skull and that signified they would die before meeting a mate.
4. Gwishin: Korea
Gwishin is a ghost word in Korean. There are various types of Gwishin and one of them is Cheonyeo Gwishin who is the ghost of a dead girl before getting married. When it appears, it can be seen wearing a kind of traditional white Hanbok dress called Sobok which is a dress worn on a woman's corpse.
She has long hair and unraveling because according to Korean tradition, single women should always tie their hair to indicate that they are virgins.
5. Mae Nak: Thailand
This is a legend that reportedly happened in the past. About a wife who loves her husband very much. One day her husband named Mak went to war and had to leave her and the unborn baby. Finally, the wife named Nak died due to complications during childbirth but as soon as she returned, Mak did not believe the words of the villagers whose wife was dead due to the fact that she could see Nak and her child still alive.
Eventually, Nak's ghost was captured, thrown away by the monks, and no longer disturbed her husband and villagers.
Sources: Minews.id, Gwangjunews.com,  Bloody Mary, Tiyanak, Thephuketnews.com
(Video) Meet Zanziman Ellie, A Man With A Condition Called 'Microcephaly'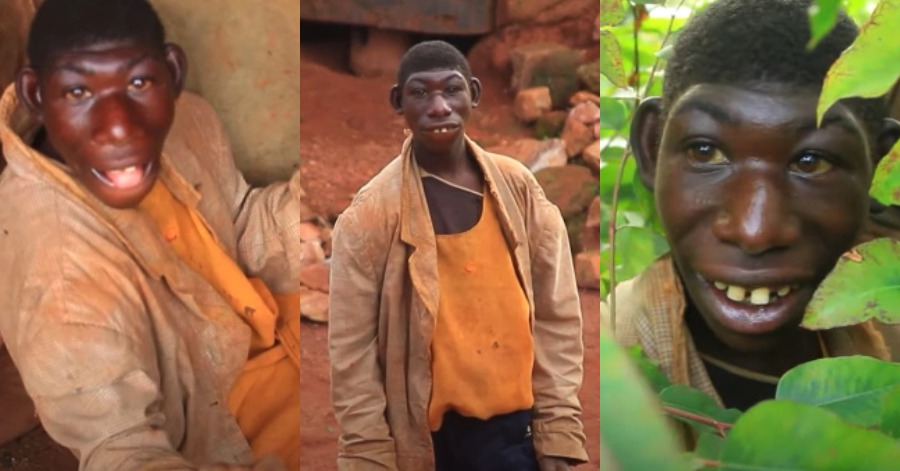 This Rwandan man named Zanziman Ellie willing to hikes several miles a day to avoid facing bullies that tortured him for his condition called microcephaly.
Microcephaly is a condition where the head (circumference) is smaller than normal. Microcephaly may be caused by genetic abnormalities or by drugs, alcohol, certain viruses, and toxins that are exposed to the fetus during pregnancy and damage the developing brain tissue.
The mother of Zanziman considered him a miracle after she had just lost five of her children in Rwanda – upset, she and her husband prayed to their God to give them a son, even saying that they wouldn't mind an "abnormal child, as long as they don't die."
Nine months later, Ellie was born.
Originating from Rwanda, he is usually harassed by the villagers there because of his facial features. To escape the cruel villagers that bully him for being "different", he hikes around 32 km a day.
While visiting Zanziman's mother, she told that Zanziman is being mocked and criticized of almost every day.
Zanziman could not speak or communicate properly with the villagers, so he learned how to use his motor skills and runs away from the villagers to avoid getting himself getting bullied.
Having never been in school, Zanziman would travel around 236 km weekly and sometimes eat the grass from the jungle.
Zanziman is diagnosed with microcephaly, where the baby's head is born much smaller than normal. This condition can lead to having learning difficulties or physical disabilities as they grow older. Usually, the baby would develop intellectual disabilities.
The scans during the pregnancy could pick up the signs of this condition, but there are no cure or treatment for it.
Microcephaly often happens to children whose mothers are affected by the Zika virus.
Ellie's mother has been nothing but loving and caring for her son, but her situation has worsened and she now is struggling to bring food to the table.
A GoFundMe fundraiser has been set up to help this family eat and live properly. Click HERE if you want to donate to the family.
Source: Afrimax English, The Sun UK
Creating Phenomena, Netflix Will Be Getting 'Money Heist' Korean Remake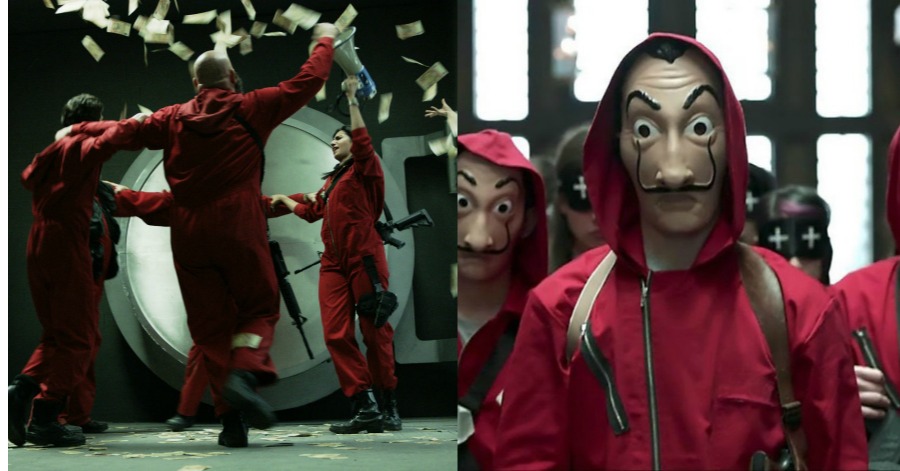 Money Heist or even called The House of Paper is a Spanish heist crime drama television series created by Álex Pina. The series traces two long-prepared heists led by the Professor (Álvaro Morte), one on the Royal Mint of Spain, and one on the Bank of Spain.
The series was initially intended as a limited series to be told in two parts. It had its original run of 15 episodes on Spanish network Antena 3 from 2 May 2017 through 23 November 2017.
Good news for the fans because the popular series 'La Casa De Papel' or better known as 'Money Heist' will be adapted to the Korean version soon.
Negotiations for the production of this popular series have been made since June by the Korean production company, BH Entertainment together with the production of Content ZIUM. Recently, the reproduction of this series has been confirmed by Korean production.
According to reports, the series will later feature a plot that is almost similar to the original version only it will be made in Korea.
Álex Pina, the original producer of the series, said that he was very excited about the re-production of the Korean version of the 'Money Heist' series.
"Content from South Korea has attracted viewers from all over the world, just like the 'Money Heist' series. Therefore, we are very interested to see the potential of this series in the Korean version and I am very excited to see the response of this series there, "he said.
The series will be directed by Kim Hong-Sun, a director known for several popular dramas such as 'Son: The Guest', 'Voice', and 'Black'. The screenplay for this series will be written by Ryu Yong-Jae and his team who have been involved with the tvN series entitled 'Psychopath Diary'.
BH Entertainment, which has released dramas such as 'A Single Rider' and 'Miss Baek', will be the producer of this series with Content ZIUM, a production company that has produced a popular drama starring Park Seo-Joon entitled 'Itaewon Class' and other dramas such as 'Go Back', 'Couple' and 'Run On'.
The news about the re-production of this drama turned out to be a positive response from fans of the 'Money Heist' series. Most of them are quite excited about the news and can't wait to find out who the actors will be starring in this iconic drama series.
Sources: The Jakarta Post, My Drama List, News.Naver.com
Love to Eat 'Latok'? These Are 5 Benefits People Needs To Know About It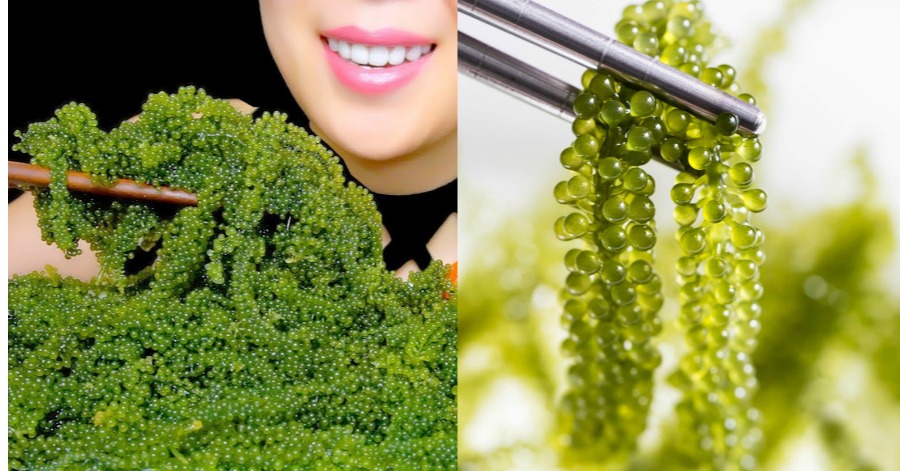 If you visit Sabah, surely many tourists will not miss the opportunity to eat seafood and try some traditional foods there especially 'latok'. Latok or its scientific name is Caulerpa Lentillfera which comes from the family chain of green algae or seaweed.
It is famous for its similar shape to green grapes. Sabah's popular food is different in terms of color, which is dark green, sometimes olive green or bluish-green.
If you notice, this grape is widely used in foods such as sushi, soups, and salads. As in Sabah, this sea grape or latok is used as a side dish because of its salinity. Some people eat it with fish and some match it with mussels, tomatoes or green vegetables.
Containing a variety of nutrients and vitamins, latok actually provide many benefits in terms of a person's body health. So, let see what are the benefits of it that many people do not know?
1. Produces Natural Collagen

Often touted as the main source of collagen, according to a study conducted by Dr. Mariani, this seaweed or sea grapes does not actually contain collagen. However, sea grapes actually contain high protein levels. Where this protein will produce as much as 25% collagen naturally when activated in the skin.
2. Helps  Eye Vision And Heart
Latok contains unsaturated fatty acids such as AA, LA, DHA, EPA, and ALA where it helps strengthen vision and memory. In addition, it can also reduce cholesterol in the body. For those who have symptoms of heart attack, these sea grapes are beneficial in increasing the elasticity of blood vessels and preventing cardiovascular diseases such as stroke, atherosclerosis, and heart attack.
3. Prevent Hypertension And Diabetes

Rich in calcium, potassium, and Vitamin C, sea grapes is very popular among patients with high blood pressure who want to lower blood pressure because it can stabilize blood pressure back to normal.
Apart from containing Vitamin C, sea grapes also work to control sugar levels in the body, prevent free radicals, and reduce complications for patients with diabetes.
4. Beautify Skin And Hair

Latok which contains fat, can produce cell membrane and increase elasticity to prevent a person from experiencing dry skin. Rich in Vitamin A and Vitamin C, the sea grapes are capable of producing collagen and antioxidants where it becomes a natural cosmetic ingredient. These ingredients can help improve skin, hair, and slow down the aging process.
5. Prevent Obesity

Low in sugar content, these sea grapes are rich in calcium, zinc, iron, protein, Vitamin C, and unsaturated poly fatty acids are said to be safe and nutritious foods. Suitable to be taken in the diet for those who want to lose weight or are overweight because the sea grapes can help you control your eating patterns.
Although these sea grapes provide various benefits to the health of the body but do not take it lightly because the salt content in the sea grapes is very high. Take it regularly to prevent you from any health risks.
Sources: Drhealthbenefits.com