Five Ghosts And Beliefs Around The World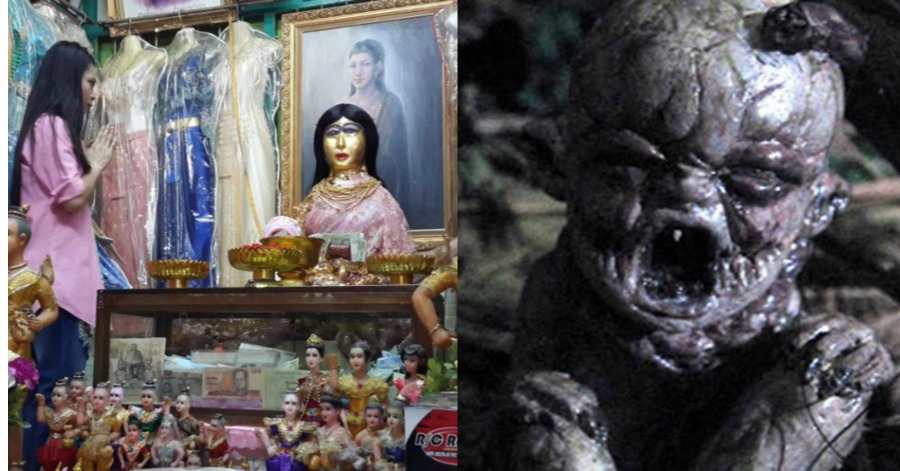 The general word for ghost is hantu, of which there exists a wide variety. Some ghost concepts such as the female vampires pontianak and penanggal are shared throughout the region. Traditional ghost beliefs are rooted in prehistoric animist beliefs. However, the region has long had extensive contact with other cultures, and these have affected the form of some of the legends.
According to ancestral beliefs, the ghost depicted has its own identity according to local customs. These are the 5 most terrifying ghosts according to the beliefs of the world community.
1. Pocong: Indonesia
Pocong whose story is popular around the archipelago is a ghost wrapped in a shroud. Known as the most feared ghost after Puntianak, according to legend Pocong is said to have appeared because he wanted to ask for help so that his shroud can be untied.
Meanwhile, there is also a story that says that the Pocong is the incarnation of a corpse that is not accepted by the earth because of sins and mistakes that it once committed during his life.
2. Tiyanak: Philippines
These ghosts resemble children or babies like Toyol. Tiyanak is a creature according to the beliefs of the Filipino people that exist in the jungle. If there is any angler or end that enters the forest and then hears the sound of the baby crying, it may be the cry of Tiyanak who wants to attract human attention to look for it – supposedly to save it, but, once lifted, it will change its appearance and attack humans.
3. Bloody Marry: United Kingdom
According to the beliefs of the United Kingdom, Bloody Marry is a mysterious entity filled with blood that will appear in the mirror when its name is mentioned repeatedly. It is believed that a woman lived in ancient times.
Basically, it is a ritual used by girls in the past to see their future husbands. In a dark room, they would stare into the mirror while holding a candle to see the face of the future husband, but there were some girls who saw the skull and that signified they would die before meeting a mate.
4. Gwishin: Korea
Gwishin is a ghost word in Korean. There are various types of Gwishin and one of them is Cheonyeo Gwishin who is the ghost of a dead girl before getting married. When it appears, it can be seen wearing a kind of traditional white Hanbok dress called Sobok which is a dress worn on a woman's corpse.
She has long hair and unraveling because according to Korean tradition, single women should always tie their hair to indicate that they are virgins.
5. Mae Nak: Thailand
This is a legend that reportedly happened in the past. About a wife who loves her husband very much. One day her husband named Mak went to war and had to leave her and the unborn baby. Finally, the wife named Nak died due to complications during childbirth but as soon as she returned, Mak did not believe the words of the villagers whose wife was dead due to the fact that she could see Nak and her child still alive.
Eventually, Nak's ghost was captured, thrown away by the monks, and no longer disturbed her husband and villagers.
Sources: Minews.id, Gwangjunews.com,  Bloody Mary, Tiyanak, Thephuketnews.com
Food Review: Delicious Gula Apong Ice Cream By 'M Ice Cream'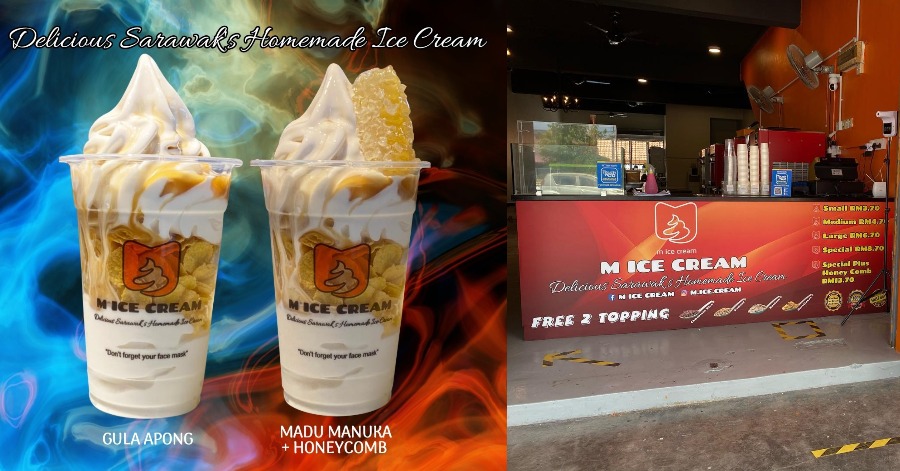 Gula Apong Ice Cream is actually a very famous dessert in Sarawak. Previously, it is hard to find it to be available here in Peninsular. Now, since 'M Ice Cream' has introduced it here, it is easier to find it. Gula Apong is actually the 'gula melaka' version of Sarawak but both of them are definitely not from the same tree. It is commonly used in a lot of Sarawakian beverages and also desserts.
'M Ice Cream' specializes in Sarawak Gula Apong Ice Cream. In this store, their ice cream can be topped with honeycomb and also varieties of toppings. The Gula Apong itself got brought from Sarawak to Peninsular Malaysia.
Gula Apong flavor is the best seller flavor from the shop. There, you can have 4 different toppings that are free and that topping is:
Chocolate Rice
Peanuts
Nestum
Corn Flakes
M Ice Cream also has two other additional toppings, and if you wanted these toppings you need to add-on payment for them and that is:
Chocolate Chips – Add-on RM1
Honeycomb – Add-om RM5
Sources: Facebook M Ice Cream.
Ji Soo Leaving 'River Where The Moon Rises', Na In Woo In Discussion To Replace Him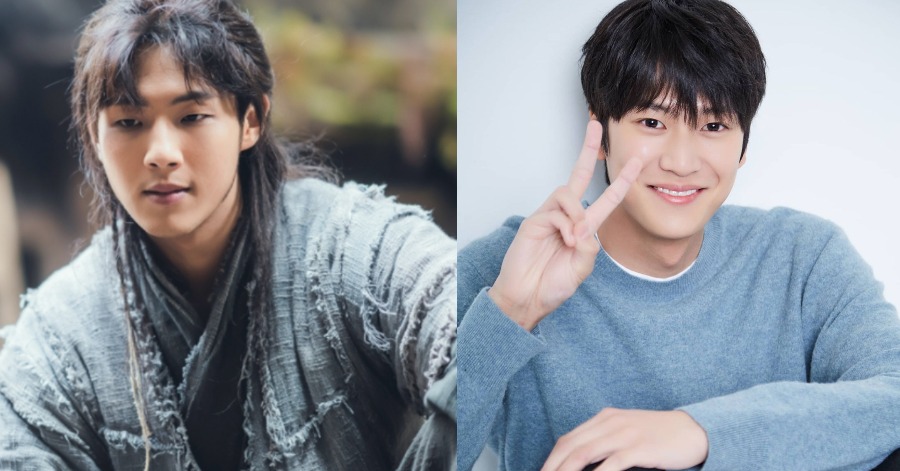 After making an apology for the offense of bullying, actor Ji Soo will be leaving the cast of the drama 'River Where The Moon Rises'.
The KBS station has confirmed the matter and informed that the character played by Ji Soo in the drama will be replaced with another actor.
"Ji Soo, who has recently become the center of controversy, will be stepping down from' River Where the Moon Rises, '" they stated.
Ji Soo previously appeared to make an open apology on his Instagram account to everyone who had been a victim of bullying during his school days.
Meanwhile, the management agency Cube Entertainment issued a statement saying that the drama actor 'Mr. Queen' Na In Woo will replace Ji Soo.
"Na In Woo has received an offer to join 'River Where the Moon Rises' in the role of On Dal, and he is currently reviewing the offer," said the agency's representative.
At this point, discussions are still ongoing over whether the upcoming episodes of 'River Where the Moon Rises' that was scheduled for March 8 and 9 will make it to air.
Source: Soompi
I-Sinar: EPF Members Can Change The Amount Of Applications Starting 8th of March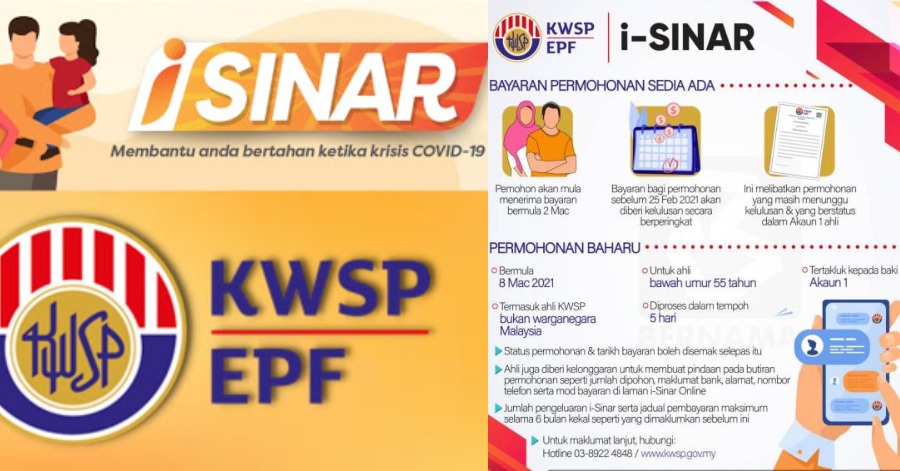 Members of the Employees Provident Fund (EPF) will be given the flexibility to make their amendments to the application details that they have made. The amendments that can be done are such as the amount applied for, bank information, address, telephone number, and the payment mode on the i-Sinar Online site from the 8th of March.
The Minister of Finance that is Datuk Seri Tengku Zafrul Abdul Aziz is confident that this is one of the developments that is very much awaited by all the people. According to him, the new i-Sinar application which abolishes all criteria will be opened on that particular date.
Payment For Existing Application
Applicants will start receiving their payment starting from the 2nd of March.
Payment for the application done before the 25th of February 2021 will be approved in stages.
This involves applications that are still pending approval and whose status does not pass.
New Application
Starting from the 8th of March.
For members that are under 55 years of age.
Subject to the balance of Account 1.
Including non -Malaysian EPF members.
Will be processed in 5 days' time.
The application status and also the date of payment can be checked after that. Other than that, the total i-Sinar withdrawal amount, as well as the maximum payment schedule for 6 months, remains as previously informed.
Sources: Facebook I-Sinar: Permohonan & Semakan KWSP Akaun 1 Online.