Football Legend Diego Maradona Dies at The Age of 60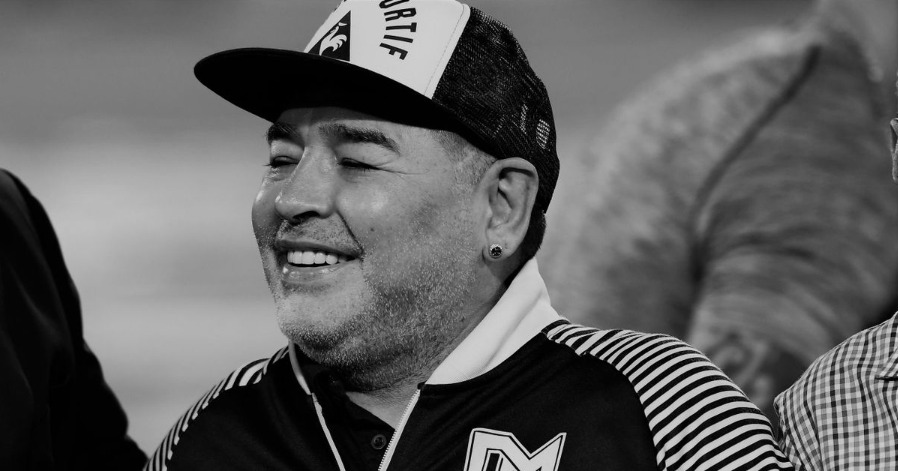 Legendary footballer, Diego Maradona reportedly passed away at the age of 60 after suffering a heart attack. The news was confirmed by several international sports media including ESPN Argentina, Football Espana, Clarin, and others.
Maradona previously suffered from cardiorespiratory attacks and his health condition was found to be deteriorating.
The condition caused Maradona to have to receive hospital treatment since the beginning of this month to undergo surgery to remove a blood clot in his brain.
The media reported that the surgery was successful, however, a week after he 'recovered', his condition deteriorated again.
The passing of this legendary 'hand of God' is mourned by all football players and fans around the world.
He was recognized as one of the greatest players in history, becoming captain when Argentina won the 1986 World Cup, with outstanding game performances.
Maradona also played for Barcelona and Napoli during his career as a footballer and won two Serie A titles with the Italian team.
It was also reported that Argentina will mourn for three days for the passing of the football legend.
Argentine President Alberto Fernandez declared a three-day mourning period for the country.
"You took us to the highest point in the world and made us immensely happy. You were the greatest of all. Thank you for having been with us, Diego. We will miss you all our lives, "said the president on his Twitter page.
Nos llevaste a lo más alto del mundo. Nos hiciste inmensamente felices. Fuiste el más grande de todos.

Gracias por haber existido, Diego. Te vamos a extrañar toda la vida. pic.twitter.com/pAf38sRlGC

— Alberto Fernández (@alferdez) November 25, 2020
La Asociación del Fútbol Argentino, a través de su Presidente Claudio Tapia, manifiesta su más profundo dolor por el fallecimiento de nuestra leyenda, Diego Armando Maradona.

Siempre estarás en nuestros corazones 💙 pic.twitter.com/xh6DdfCFed

— AFA (@afa) November 25, 2020
Source: AFA, Alberto Fernandez, Give Me Sport, Goal, Reuters
(Video) Called 'emart24′, One Of Korea's Famous Convenience Stores Is Now In Malaysia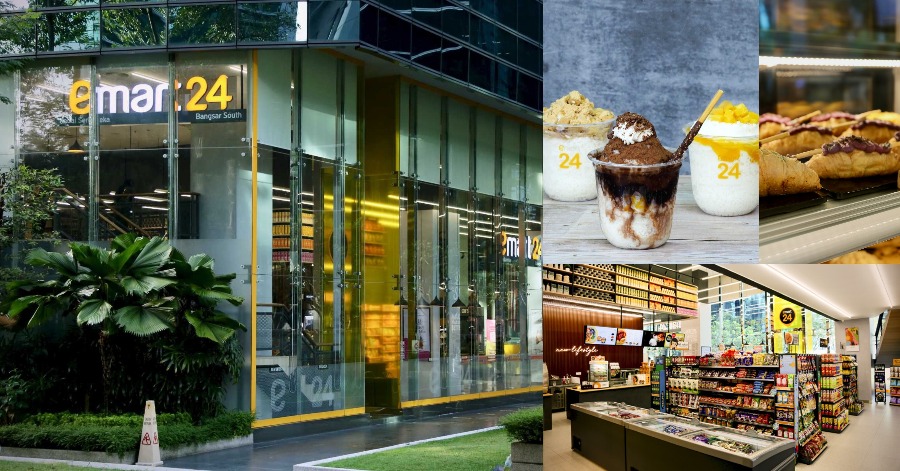 Recently, there has been particularly great news circling all over social media platforms that have made many netizens so excited. It is actually about one of South Korea's fastest-growing convenience store that is called 'emart24′. According to the news, it has officially opened specifically in Bangsar South. Malaysians are so excited because now there are going to be more store which they can enjoy various Korean's goodies.
There would be so many Korean products that are going to be sold there such as Korean street food, exclusive Korean snacks, and also Korean beauty products. Korean street food that all the Malaysians are always looking for such as delicious 'eomuk' which is a fish cake, sausage, 'cupbap' which is cup rice, fried chicken, pau, and also bingsu.
View this post on Instagram

According to the post that stated, "We're more than just your typical convenience store. Get a variety of Korean products from hot food to cosmetics. All under one roof". The statement itself would surely make all the Malaysians become so excited to have a visit to Korea's convenience store.
emart24 also has mentioned that the Bangsar South's branch is actually the first of 300 targeted to be launched in the country over the next five years with each Reserve Store having its own distinctive characters. For example, their Reserve Store in Bangsar South boasts innovations that are aimed at enhancing the customer experience with a larger space, customized interiors, and a distinct character that sets it apart from other future Reserve Stores so the customer experience is unique every time.
Sources: Instagram emart24.
Mothers-Teachers Collaboration Makes PdPR A Success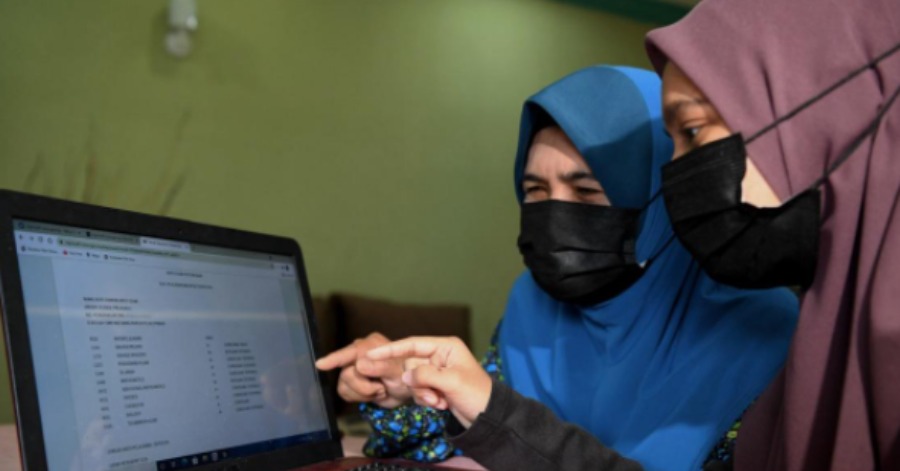 KINABATANGAN, June 25  — The implementation of home-based teaching and learning (PdPR) requires full commitment from teachers and students, but the role of parents is also important in ensuring its effectiveness.
Teachers at a school in the interior of Sabah are aware of mothers' influence in the success of PdPR, especially in areas where it is difficult to conduct online learning.
A teacher, Najme Nasir, said mothers of pupils of Sekolah Kebangsaan (SK) Sungai Lokan, had given a strong commitment to making PdPR a success since last year.
"The one who gives a lot of cooperation is the mother at home, the one who helps the students a lot is the mother, the one who keeps nagging kids about their homework is the mother.
"For that, we really appreciate the role of mothers in helping their children and also helping us teachers implement PdPR," he told Bernama when contacted.
Najme said the commitment of the mothers made it easier for teachers to monitor the progress of students at home as some areas in Kampung Sungai Lokan did not have good internet access due to the hilly terrain.
The school's teachers and headmaster, Masnah Apong, always looking for ideas to encourage students to be interested in learning, he said.
Among them is using their own money to buy school supplies, wrapped them before delivering them to 62 school children at their homes.
"There is no denying that the performance of students in the interior is different from that in the city, let alone when PdPR was launched following the pandemic.
"For us, we want the students here not to be left behind in their studies," he said.
Sources: BERNAMA
Astro To Offer Netflix's Streaming Service On Its Platform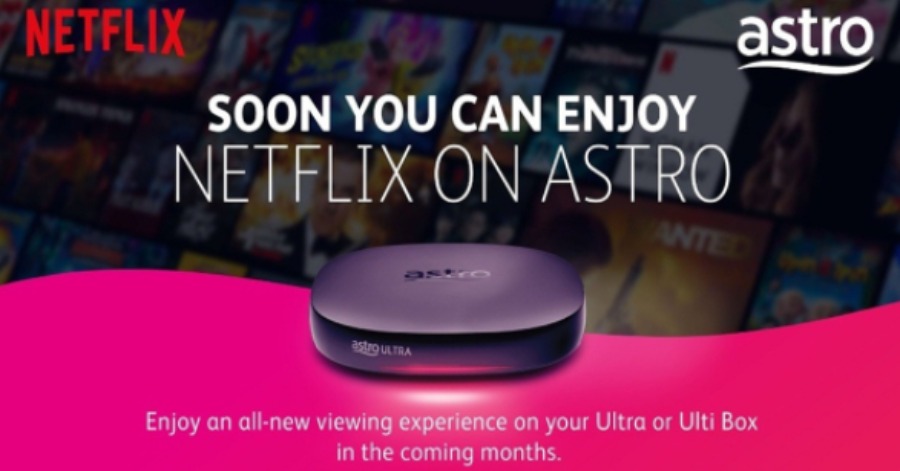 KUALA LUMPUR, June 24 — Astro Malaysia Holdings Bhd has partnered with Netflix to bring Netflix's streaming service to Astro's platform.
Astro said its customers will soon be able to enjoy seamless access to Netflix on their connected Ultra Boxes, first at launch, and on connected Ulti Boxes in the coming months.
"With this partnership, Astro and Netflix customers in Malaysia can enjoy greater convenience by having Netflix with their Astro subscription, providing easy access for payment in a single bill, at the best value," it said in a statement.
Astro group chief executive officer Henry Tan said the partnership with Netflix consolidates Astro's position as the number one entertainment destination for Malaysians by offering the best streaming services alongside its own best-loved originals, vernacular signatures, live sports and local blockbuster movies.
Sources: BERNAMA