SpaceX Launches Four Astronauts To International Space Station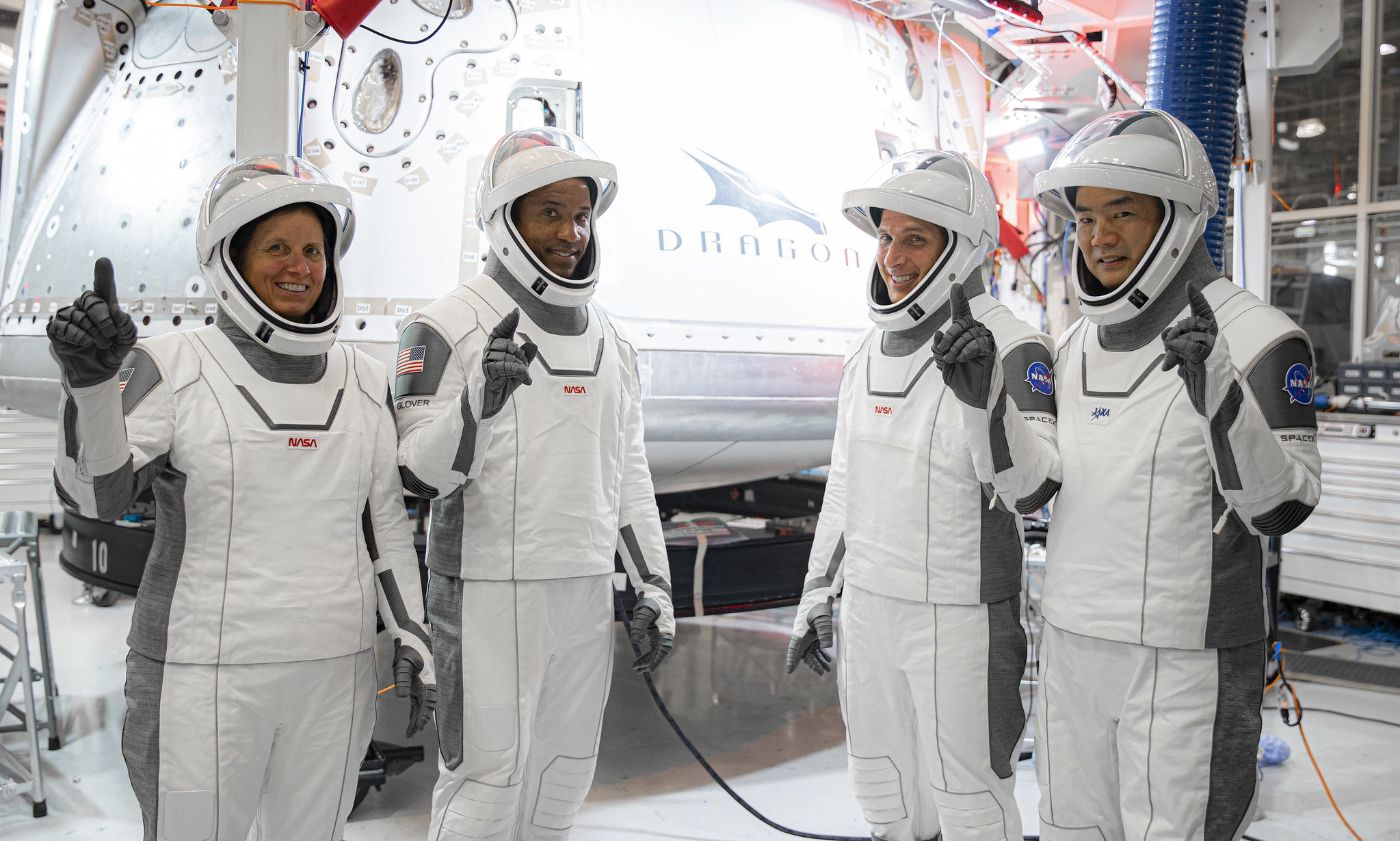 Space Exploration Technologies Corp. (SpaceX) is an American aerospace manufacturer and space transportation services company headquartered in Hawthorne, California. It was founded in 2002 by Elon Musk with the goal of reducing space transportation costs to enable the colonization of Mars.
SpaceX has developed several launch vehicles, the Starlink satellite constellation, the Dragon cargo spacecraft, and flown humans to the International Space Station on the Crew Dragon Demo-2.
Yesterday, four astronauts were brought to orbit on Sunday night after short delays from the weather and technical issues. At 7:27 p.m. Eastern time, the Resilience capsule in the nine engines of the Falcon 9 rocket finally took lift off as it lit the night sky.
Liftoff! pic.twitter.com/Unf1ScdVFB

— SpaceX (@SpaceX) November 16, 2020
The four astronauts are Michael S. Hopkins, Shannon Walker, Victor J. Glover of NASA, and Japanese astronaut Soichi Noguchi.
Colonel Hopkins, the mission's commander sends his remarks about the beauty of Earth from orbit, thanking the staff at SpaceX to make everything possible.
NASA designated Sunday night's launch as the first operational flight of the Crew Dragon spacecraft built and operated by SpaceX, the rocket company started by Elon Musk. The four astronauts aboard — three from NASA and one from JAXA, the Japanese space agency — left Earth from the Kennedy Space Center in Florida.
The certification progress between NASA and SpaceX was done last week, providing the space agency's seal of approval that SpaceX has met the terms to take out the NASA astronauts to orbit. The launch, also known as Crew-1, is a regularly scheduled trip to take the four crew members on a six-month stay at the space station.
This launch marks the end of the development phase, where there is commercial capability from a private sector company to safely bring people to space, said Phil McAlister, director of commercial spaceflight development at NASA, said in a telephone interview with reporters on Thursday.
In NASA's video stream, it showed the astronauts being in good spirits, suited up in their modern SpaceX flight suits. The astronauts even took pictures with the visitors, including Jim Bridenstine, the administrator of NASA, and Gwynne Shotwell, the president, and chief operations officer of SpaceX.
Godspeed Crew-1! #LaunchAmerica pic.twitter.com/b2gazrSIze

— Jim Bridenstine (@JimBridenstine) November 15, 2020
The live video that streamed on the astronauts' preparations has about 5 million views, being just aired 5 hours ago.
Just after 4 p.m., the astronauts began the drive to the launchpad in Tesla cars that have "L8RERTH" license plates. This is the first "operational" flight of the Crew Dragon since the demonstration mission in May, with Robert Behnken and Douglas Hurley aboard. That launch with Endeavour, the capsule's name, was the first crewed mission from the United States to orbit since the retirement of NASA's space shuttles in 2011.
Crew-1 astronauts:
Michael S. Hopkins,

 51, a colonel in the United States Space Force, is the commander for the flight. (Colonel Hopkins is also the first member of the newly created U.S. Space Force to go to space.) He was one of nine astronauts selected by NASA in 2009. He has made one previous trip to the International Space Station, in 2013 and 2014, spending 166 days in orbit.

Shannon Walker

, 55, has had one previous stint on the space station, in 2010. Dr. Walker has a doctoral degree in space physics from Rice University, where she studied how the solar wind interacted with the atmosphere of Venus.

Soichi Noguchi

, 55, an astronaut with JAXA, the Japanese space agency, will be making his third trip to space. He was a member of the crew of the space shuttle Discovery in 2005 on the first shuttle launch after the loss of Columbia and its seven astronauts more than two years earlier.
Victor Glover, 44, selected by NASA in 2013 to be an astronaut, will be making his first spaceflight. He is the first black crew member of a space station crew. Victor was a Navy commander and test pilot who joined the astronaut corps in 2013.
The journey of the Crew Dragon is aired live from America's space program on Youtube, for those who wish to catch up and follow along.
Traveling at 27,359 kilometers per hour, it would still take about 19 hours to catch up to the space station; for now, the Crew-1 is resting and making sure that they'll have enough rest before they reach their destination.
They will join three other astronauts already there: Kate Rubins of NASA and two Russians, Sergey Ryzhikov and Sergey Kud-Sverchkov.
The Crew Dragon is a gumdrop-shaped capsule — an upgraded version of SpaceX's original Dragon capsule, which has been used many times to carry cargo. It is roughly comparable in size to the Apollo capsule that took NASA astronauts to the moon in the 1960s and 1970s. Earlier NASA capsules — Mercury and Gemini — were considerably smaller.
SpaceX says the Crew Dragon can be configured with seating for seven people.
Elon Musk, the SpaceX chief executive, said in a tweet on Saturday that he "most likely" had a "moderate case" of Covid-19, tested positive and negative on four swab tests on Nov. 13.
Something extremely bogus is going on. Was tested for covid four times today. Two tests came back negative, two came back positive. Same machine, same test, same nurse. Rapid antigen test from BD.

— Elon Musk (@elonmusk) November 13, 2020
Mr. Musk has not stated whether he plans to be on hand to see off the astronauts, as he was in May when SpaceX's capsule first attempted to carry astronauts to orbit. But Jim Bridenstine, the NASA administrator, said that anyone tested positive has to be isolated to break the chain of the spread.
Mr. Musk keeps himself updated with the operations remotely while tweeting about the progress and how he's grateful to have it be launched.
(Video) Fortnite's Galactus Event Ended, The Games Biggest Event Ever With 15.3 Million Concurrent Players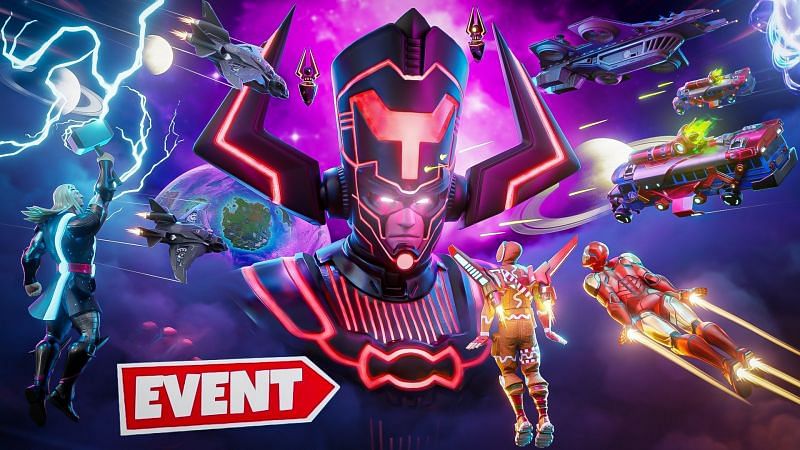 Fortnite, the most well-known online game to date is holding their season-ending live event and Epic Games confirming that this could be the game's biggest event.
The Galactus event takes place to conclude the current Marvel-themed season. According to Fortnite's official Twitter account, the game had 15.3 million players that took part, and it is their biggest numbers yet.
We defeated him! A record 15.3 million concurrent players joined forces in our biggest event ever to fight back Galactus in today's in-game event, while more than 3.4 million cheered and watched on @YouTubeGaming and @Twitch! pic.twitter.com/IAcNpcPKEw

— Fortnite (@FortniteGame) December 2, 2020
This beats the Travis Scott event that took place in April, and even Marshmello's show which all were 12.3 million and 10.7 million respectively.
This event brings players together to beat the Marvel supervillain from destroying the island of Fortnite. Check out the video below about this epic event.
For the next season, here is the trailer for Season 5 that has just been released on Fortnite's official Youtube channel. You all can check the video below.
Source: Youtube @Fortnite, Twitter @fornitegame, The Verge, PlayStationGrenade
(Video) New Digital Storytelling Project from MIT, Educate Public About World of Deepfakes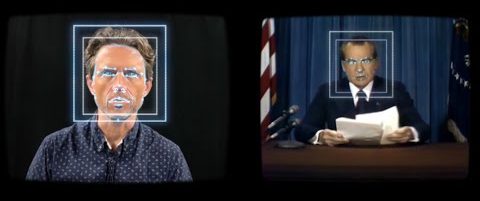 Massachusetts Institute of Technology (MIT) made a highly realistic manipulation of audio and video, or also knows as a deepfake, that shows Richard Nixon announced that the astronauts Neil Armstrong and Edwin Aldrin had experienced a moon landing disaster, where they will "stay on the moon to rest in peace".
This deepfake video shows the 37th U.S. President giving a real contingency speech written in 1969 for a scenario in which the Apollo 11 crew could not return back to Earth.
The use of a sophisticated artificial intelligence machine that reads the movements of an actor reading a script would be transferred and manipulated into Mr. Nixon, where it would look like he was the one actually giving it – when it's not.
This project is called "In Event of Moon Disaster", a storytelling project from MIT's Center of Advanced Virtuality.
Halsey Burgund, the co-director from the MIT Open Documentary Lab, hopes that this would raise awareness about the dangers of spreading fake news, especially those that are well-developed and very convincing.
Halsey hopes that this project would educate the people to not be easily convinced at whatever they see online and to always find solid proof before sharing.
Not many can recognize a digitally manipulated video, especially those that produce realistic visuals that could trick our eyes.
It was featured on their website, where the "complete" deepfakes was posted. The team worked with a voice actor and Respeecher, a company that produces synthetic speech using deep learning techniques.
Another company they worked with, Canny AI, was to use video dialogue replacement techniques to study and copy the movements made by Nixon's mouth and lips.
Through these collaborations and the sophisticated machines and techniques, these deepfakes can be strongly believable.
"Media misinformation is a longstanding phenomenon, but, exacerbated by deepfakes technologies and the ease of disseminating content online, it's become a crucial issue of our time," says D. Fox Harrell, professor of digital media and of artificial intelligence at MIT and director of the MIT Center for Advanced Virtuality, part of MIT Open Learning.
"With this project — and a course curriculum on misinformation being built around it — our powerfully talented XR Creative Director Francesca Panetta is pushing forward one of the center's broad aims: using AI and technologies of virtuality to support creative expression and truth."
Aside from the film, moondisaster.org had released multiple resources that are interactive and educational regarding deepfakes – teaming up with artists, journalists, filmmakers, designers, and computer scientists that can cater to the media consumers to get a better understanding of deepfakes; how they're made, the dangers of information misuse and how to identify or combat it once it's out.
Scientific American released a documentary on the project, and how it all became.
The project is supported by the MIT Open Documentary Lab and the Mozilla Foundation, which awarded "In Event of Moon Disaster" a Creative Media Award last year. These awards are part of Mozilla's mission to realize more trustworthy AI in consumer technology. The latest cohort of awardees uses art and advocacy to examine AI's effect on media and truth.
"It's our hope that this project will encourage the public to understand that manipulated media plays a significant role in our media landscape," says co-director Burgund, "and that, with further understanding and diligence, we can all reduce the likelihood of being unduly influenced by it."
Source: Moondisaster.org, News MIT, Scientific American
(Video) First Ever Poké Ball Replica That Can Feel Your Hand's Presence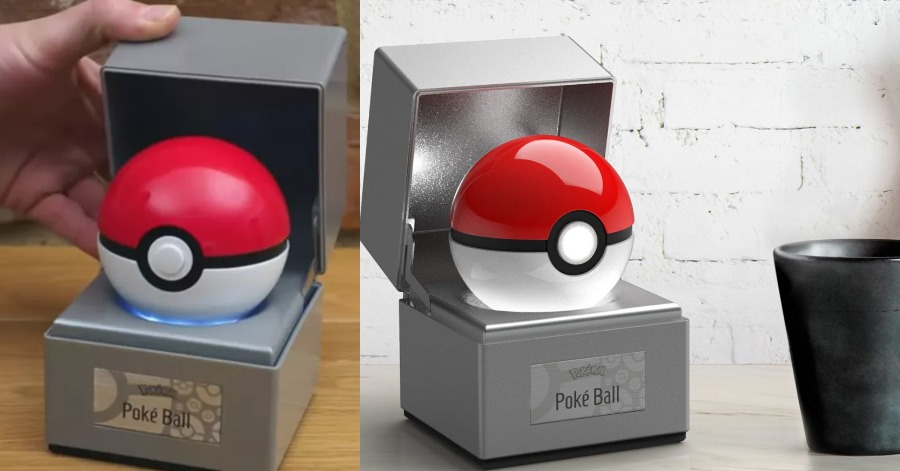 For all Pokémon lovers out there – you can finally have your own Poke Ball! The Pokémon Company has collaborated with British prop makers to make the first-ever die-cast Poke Ball replica.
The sensors that are in the ball could catch your hand's proximity and touch, the closer you get, the brighter the light illuminates.
The Wand Company, famous for its electronic Harry Potter-like wand in 2009 that could change TV channels and tracks on phones has uploaded a video on Youtube showing the Poke Ball. Being functional, it serves our wizardly fantasies at the same time.
The Poke Ball can glow with the presence of a hand, then the glow strengthening when it is held.
Even the cast itself glows as the lid is lifted to display the ball, holding all its glory. From what we know of the Pokémon series where they throw their Poke Balls to try to release or capture Pokémon, this one shouldn't be done the same way, unfortunately.
The Wand Company's Poké Ball, while not as capable as its wand, still boasts the ability to glow when in the presence of a hand. The glow—which emanates from the Poke Ball's button—also strengthens when it's actually held. Which makes it sort of like Sting from Lord of the Rings, only instead of glowing around orcs, it does so when near we sweet-meat bags.
All of the other accouterment common for collectibles is also present on these Poké balls. The balls each have a unique authentication hologram, for example. As well as a stainless steel display ring.
2021 will be the 25th anniversary for this iconic franchise, so if you are a die-hard fan, you should definitely get it – either for yourself or as a present for anyone.
Source: Nerdist, NintendoWire, The Wand Company