SpaceX Launches Four Astronauts To International Space Station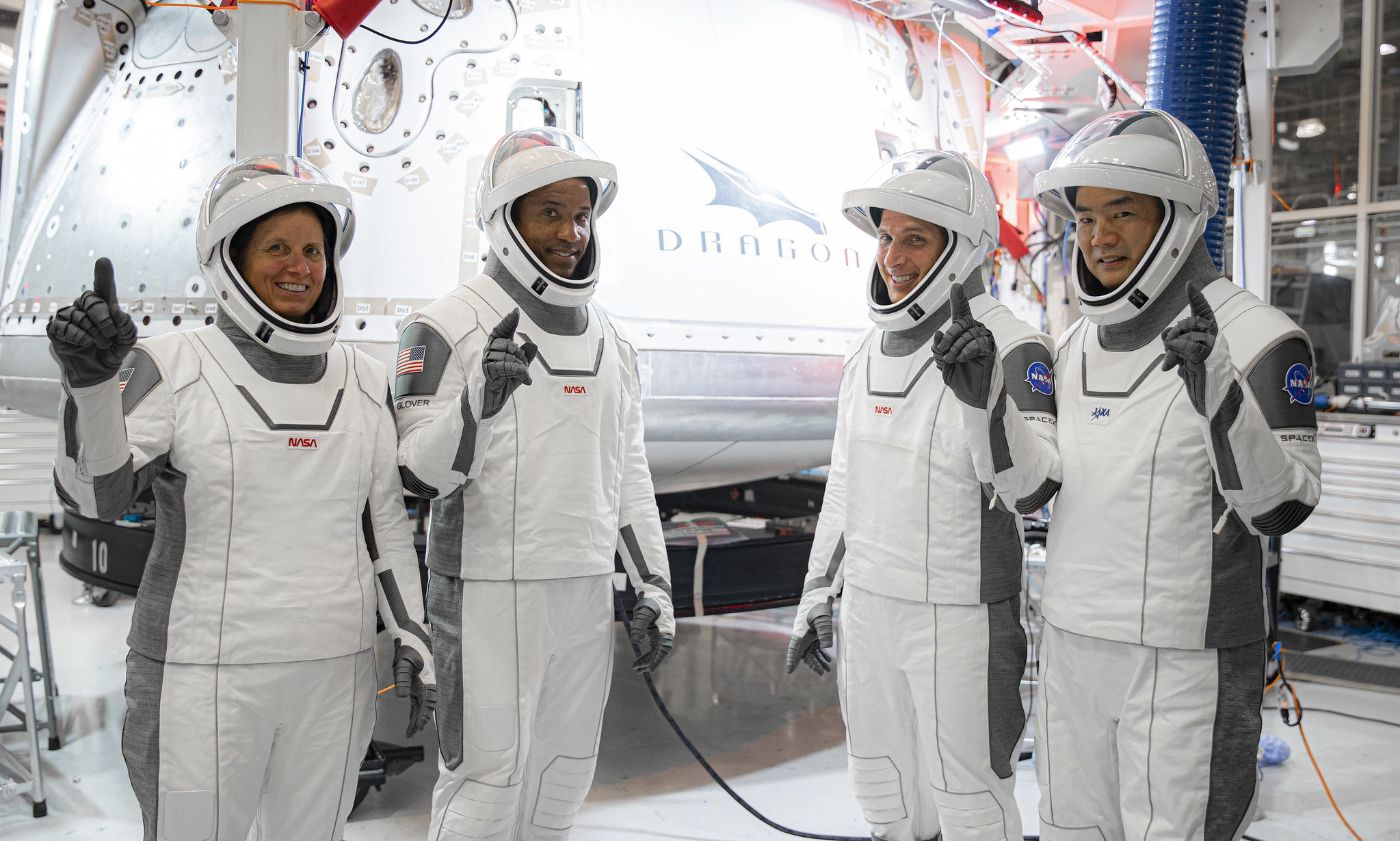 Space Exploration Technologies Corp. (SpaceX) is an American aerospace manufacturer and space transportation services company headquartered in Hawthorne, California. It was founded in 2002 by Elon Musk with the goal of reducing space transportation costs to enable the colonization of Mars.
SpaceX has developed several launch vehicles, the Starlink satellite constellation, the Dragon cargo spacecraft, and flown humans to the International Space Station on the Crew Dragon Demo-2.
Yesterday, four astronauts were brought to orbit on Sunday night after short delays from the weather and technical issues. At 7:27 p.m. Eastern time, the Resilience capsule in the nine engines of the Falcon 9 rocket finally took lift off as it lit the night sky.
Liftoff! pic.twitter.com/Unf1ScdVFB

— SpaceX (@SpaceX) November 16, 2020
The four astronauts are Michael S. Hopkins, Shannon Walker, Victor J. Glover of NASA, and Japanese astronaut Soichi Noguchi.
Colonel Hopkins, the mission's commander sends his remarks about the beauty of Earth from orbit, thanking the staff at SpaceX to make everything possible.
NASA designated Sunday night's launch as the first operational flight of the Crew Dragon spacecraft built and operated by SpaceX, the rocket company started by Elon Musk. The four astronauts aboard — three from NASA and one from JAXA, the Japanese space agency — left Earth from the Kennedy Space Center in Florida.
The certification progress between NASA and SpaceX was done last week, providing the space agency's seal of approval that SpaceX has met the terms to take out the NASA astronauts to orbit. The launch, also known as Crew-1, is a regularly scheduled trip to take the four crew members on a six-month stay at the space station.
This launch marks the end of the development phase, where there is commercial capability from a private sector company to safely bring people to space, said Phil McAlister, director of commercial spaceflight development at NASA, said in a telephone interview with reporters on Thursday.
In NASA's video stream, it showed the astronauts being in good spirits, suited up in their modern SpaceX flight suits. The astronauts even took pictures with the visitors, including Jim Bridenstine, the administrator of NASA, and Gwynne Shotwell, the president, and chief operations officer of SpaceX.
Godspeed Crew-1! #LaunchAmerica pic.twitter.com/b2gazrSIze

— Jim Bridenstine (@JimBridenstine) November 15, 2020
The live video that streamed on the astronauts' preparations has about 5 million views, being just aired 5 hours ago.
Just after 4 p.m., the astronauts began the drive to the launchpad in Tesla cars that have "L8RERTH" license plates. This is the first "operational" flight of the Crew Dragon since the demonstration mission in May, with Robert Behnken and Douglas Hurley aboard. That launch with Endeavour, the capsule's name, was the first crewed mission from the United States to orbit since the retirement of NASA's space shuttles in 2011.
Crew-1 astronauts:
Michael S. Hopkins,

 51, a colonel in the United States Space Force, is the commander for the flight. (Colonel Hopkins is also the first member of the newly created U.S. Space Force to go to space.) He was one of nine astronauts selected by NASA in 2009. He has made one previous trip to the International Space Station, in 2013 and 2014, spending 166 days in orbit.

Shannon Walker

, 55, has had one previous stint on the space station, in 2010. Dr. Walker has a doctoral degree in space physics from Rice University, where she studied how the solar wind interacted with the atmosphere of Venus.

Soichi Noguchi

, 55, an astronaut with JAXA, the Japanese space agency, will be making his third trip to space. He was a member of the crew of the space shuttle Discovery in 2005 on the first shuttle launch after the loss of Columbia and its seven astronauts more than two years earlier.
Victor Glover, 44, selected by NASA in 2013 to be an astronaut, will be making his first spaceflight. He is the first black crew member of a space station crew. Victor was a Navy commander and test pilot who joined the astronaut corps in 2013.
The journey of the Crew Dragon is aired live from America's space program on Youtube, for those who wish to catch up and follow along.
Traveling at 27,359 kilometers per hour, it would still take about 19 hours to catch up to the space station; for now, the Crew-1 is resting and making sure that they'll have enough rest before they reach their destination.
They will join three other astronauts already there: Kate Rubins of NASA and two Russians, Sergey Ryzhikov and Sergey Kud-Sverchkov.
The Crew Dragon is a gumdrop-shaped capsule — an upgraded version of SpaceX's original Dragon capsule, which has been used many times to carry cargo. It is roughly comparable in size to the Apollo capsule that took NASA astronauts to the moon in the 1960s and 1970s. Earlier NASA capsules — Mercury and Gemini — were considerably smaller.
SpaceX says the Crew Dragon can be configured with seating for seven people.
Elon Musk, the SpaceX chief executive, said in a tweet on Saturday that he "most likely" had a "moderate case" of Covid-19, tested positive and negative on four swab tests on Nov. 13.
Something extremely bogus is going on. Was tested for covid four times today. Two tests came back negative, two came back positive. Same machine, same test, same nurse. Rapid antigen test from BD.

— Elon Musk (@elonmusk) November 13, 2020
Mr. Musk has not stated whether he plans to be on hand to see off the astronauts, as he was in May when SpaceX's capsule first attempted to carry astronauts to orbit. But Jim Bridenstine, the NASA administrator, said that anyone tested positive has to be isolated to break the chain of the spread.
Mr. Musk keeps himself updated with the operations remotely while tweeting about the progress and how he's grateful to have it be launched.
Shop Review: Easy To Use! These 5 Shopee Stores Sell Portable Washing Machines!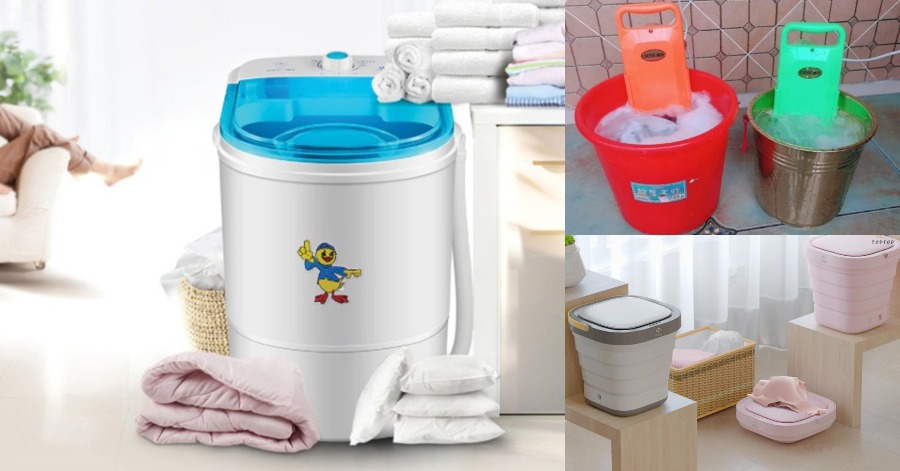 Recently, portable washing machines have increased in popularity especially during this COVID-19 pandemic. This is because portable washing machines are the most eco-friendly choice since they are powered by human labor rather than outside energy sources. They are usually the most budget-friendly option and the best fit for off-grid lifestyles or places where power outlets are not consistently available.
A portable washing machine is a great alternative for small space dwellers and for those who do not have access to permanent hot and cold water hook-ups. These mini machines are usually big enough to handle small t0 medium loads, say, a few bath towels, bedding, underwear or workout wear, even several pair of jeans. For an easy survey of portable washing machines, these are 5 Shopee stores that sell them.
1) Portable Washer XBP20-32
Shopee Link: Portable Washer XBP20-32
Price: RM139.00
2) Semi-Automatic Portable 4.5kg Mini Dehydration Washing Machine
Shopee Link: Semi-Automatic Portable 4.5kg Mini Dehydration Washing Machine
Price: RM88.00
3) Mini Portable Washing Machine GT-16AC
Shopee Link: Mini Portable Washing Machine GT-16AC
Price: RM179.00
4) Xiaomi Moyu 2nd Gen Portable Mini Washing Machine
Shopee Link: Xiaomi Moyu 2nd Gen Portable Mini Washing Machine
Price: RM340.00
5) Ultrasonic Turbine Washer
Shopee Link: Ultrasonic Turbine Washer
Price: RM72.08 – RM74.88
Sources: Portable Washer XBP20-32, Semi-Automatic Portable 4.5kg Mini Dehydration Washing Machine, Mini Portable Washing Machine GT-16AC, Xiaomi Moyu 2nd Gen Portable Mini Washing Machine, Ultrasonic Turbine Washer.
(Video) Create Your Own Custom Design Shirt With This Useful Website!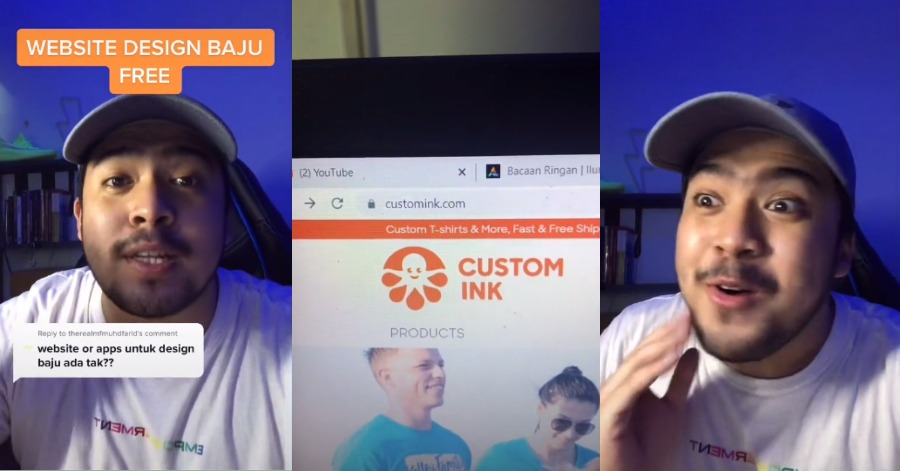 Having your own custom design printed on any outfit would be such an amazing and interesting idea to be done especially if you are ever planning on doing a group reunion, family day, or even any other occasion. Sadly, there are a lot of people out there would think that getting an custom made is out of their reach. At the end, they just forget it.
Little did they know, it is actually so easy to make your dream to have a custom-made outfit come to life. According to a TikTok video posted by a user that goes by the name Bos Pami, there is one particular website that you can use to use your custom designs and put it on their template of outfits and make it easier for you to style them for free.
Search and open a particular website called 'Custom Ink'.
Click on the 'Design Lab' option.
There, you can start doing your own custom design using the template outfit that they have. You can add any art, add text, upload your own pictures and many more.
You can use your own custom design on a round neck shirt, collared shirt, sweater, and others.
You can use this website to design your outfit on the front, the back, and also the sleeve.
Sources: TikTok Bos Pami, Custom Ink.
These Might Be New For You! Amazing 5 YouTube Hacks You Should Try Yourself!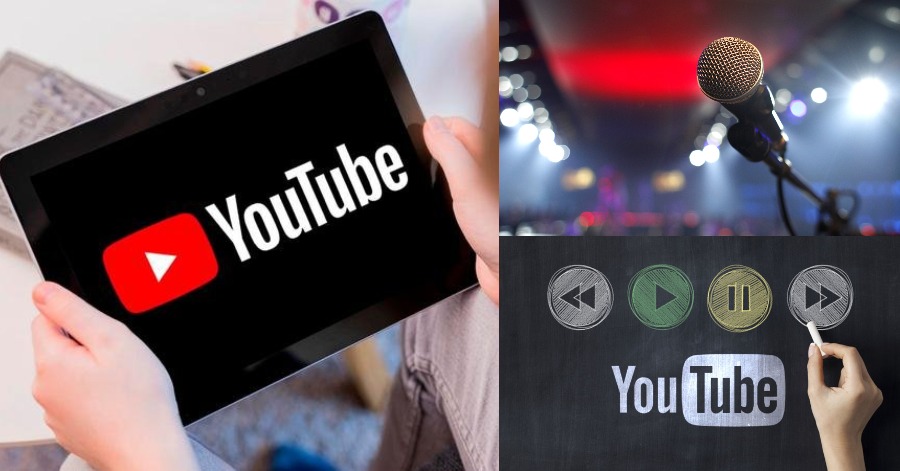 YouTube is actually an American online video sharing and also social media platform launched by Steve Chen, Chad Hurley and Jawed Karim in February 2005. After Google, YouTube is the most visited website worldwide with over one billion monthly users. All of its users watch more than one billion hours of videos each day and then as of May 2019, it was estimated that videos were being uploaded at a rate of more than 500 hours of content per minute.
People would always use YouTube for to watch videos that have been uploaded on it. Other than that, there are actually so many kinds of amazing tricks and hacks that you can do using YouTube. Some people might not know this. Worry no more because this article would help you know more about it. These are 5 hacks that you should try.
1) Videos Can Be Played In Slow Motion
Sometimes YouTube users want to watch videos in slow motion, and there is a hack that allows them to do that. This hack is particularly useful when it comes to videos that show things that happen really quickly, such as sporting events. Those who are using a Chrome browser can watch videos in slow motion by clicking something called the speed selector. This will allow the person to have the opportunity to view the video at a different speed than the one they would normally be viewing it at. But one important fact is that this might not be possible for those who do not use Chrome.
2) Gifs Can Be Made
One little hack that might be surprising to some of YouTube's users is the fact that they can actually use the website to create gifs. This may sound like a very difficult thing to do, but it is actually really easy, and completing all of the required steps does not take very long. The first step a user needs to take if they have a video they want to use to make one is selecting the right video. After that, they need to type 'gifyoutube.com' in the web browser bar. That should take them to a place where they can create a gif from the video.
3) There's A Cool Way To Fast-Forward And Rewind
There are hacks for many aspects of YouTube, and one of them makes it a little bit easier for people to fast-forward or rewind through the videos they are watching. Some of the videos that are on YouTube can seem a bit longer than they need to be, but users can fast-forward 10 seconds ahead by tapping on the right side of the video two times. This only works if they are using a smartphone or a tablet. The trick to rewinding videos is not much different. The only thing that changes is which side of the screen the user should tap on. In order to rewind a video, they must double-tap the left side.
4) Background Music Can Be Identified
While YouTube itself does not offer users the chance to find out what music is playing in the background of some of the videos on the website, there is one hack people can use for this purpose. Those who wish to find out what music is playing in some of the videos they like to watch can do so by using a service called Mooma. Mooma has a great deal of information about a lot of songs. All users need to do is copy the link to the video, and then paste it into a search bar that can be found on Mooma's homepage.
5) Have Some Fun Doing Karaoke
YouTube can actually be used for karaoke, which only makes it that much more fun and interesting. There are lots of people who simply sing along to some of their favorite songs on the website (or the app), but this little hack can make that experience even cooler. Those who use the Chrome web browser can download something called the Musixmatch Lyrics extension for YouTube to enhance their karaoke experience. This extension basically allows people to see the lyrics that are in their favorite songs on the screen. But users can also usually find lyric videos for most songs as well, and no extensions are needed for those.
Sources: ScreenRant.