Harry Styles Cover Get Criticized For Wearing Dress On His Cover Of Vogue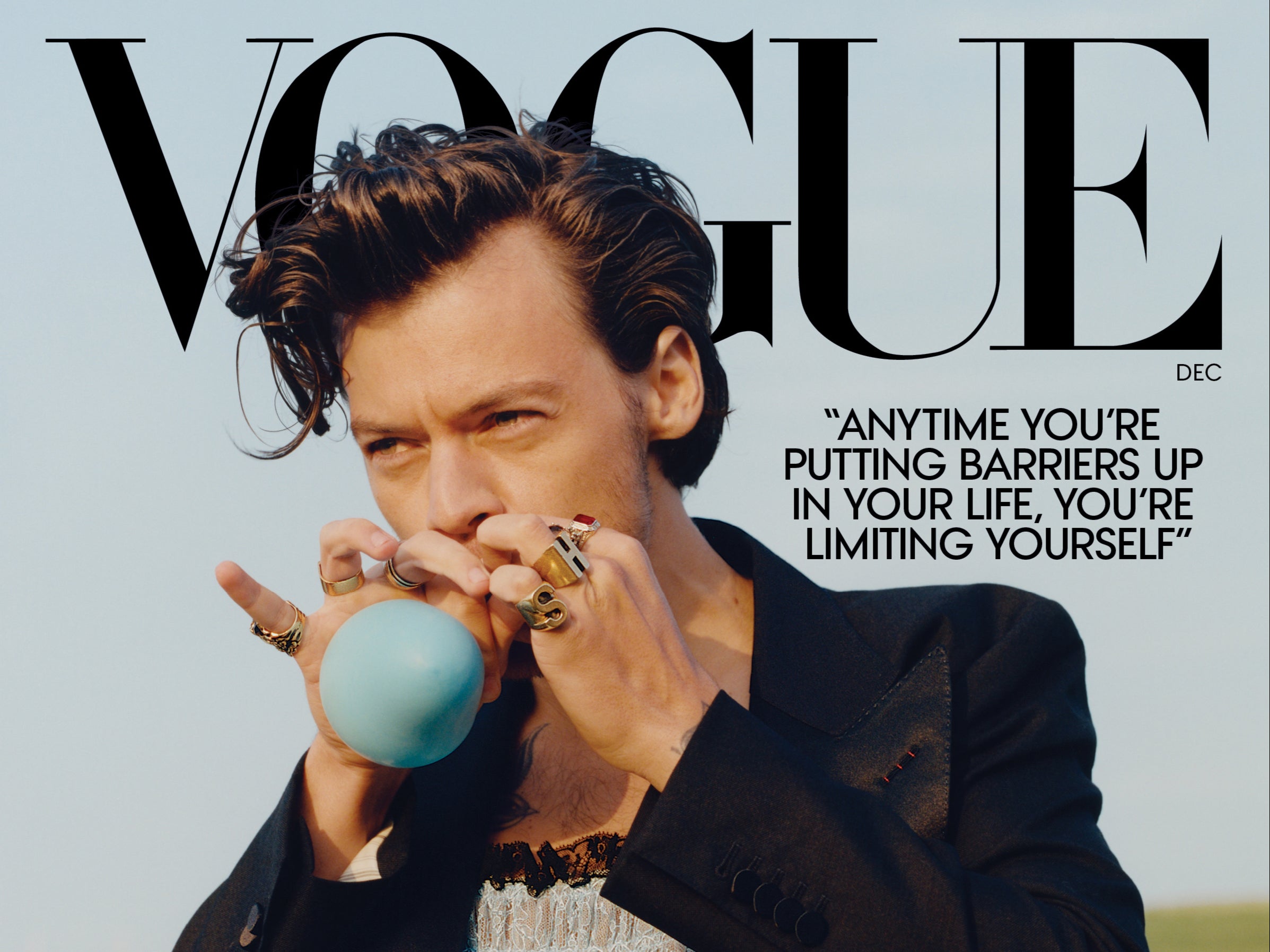 A global sensation, Harry Styles, is the first man to make a solo debut on the cover of Vogue and he is not letting conservatives have peace of mind, literally. Living up to his name, Styles was wearing a ball gown for Vogue's December 2020 issue which angered many conservatives. One even took the time to address the 'disturbing' part behind the dress he wore on Twitter.
There is no society that can survive without strong men. The East knows this. In the west, the steady feminization of our men at the same time that Marxism is being taught to our children is not a coincidence.
It is an outright attack.

Bring back manly men. https://t.co/sY4IJF7VkK

— Candace Owens (@RealCandaceO) November 14, 2020
Conservative provocateur Candace Owens shared her opinion regarding the issue but the tweet was met with much backlash instantly.
Styles' fans and industry peers from all around the world came to his defense and they all expressed one thing in common, clothes aren't a measurement of masculinity.
A fan responded to the controversial tweet, saying:
stay mad knowing that no one will ever know your name while harry styles name will go down in history as one of the most amazing, talent, and groundbreaking people ever! pic.twitter.com/oqShIoOcqV

— s h a n n o n ◟̽◞̽ ¹ᴰ 🦋💫🌦 (@goldenkiwi28123) November 16, 2020
Lord of The Rings star Elijah Wood made his statement in a tweet:
i think you've missed the definition of what a man is. masculinity alone does not make a man

— Elijah Wood (@elijahwood) November 16, 2020
"In fact, it's got nothing to do with it," he added.
Styles shared his perspective on fashion in an interview for the Vogue cover story. The 26-year old singer-actor said, "When you take away 'There's clothes for men and there are clothes for women,' once you remove any barriers, obviously you open up the arena in which you can play.
I'll go to shops sometimes and I just find myself looking at the women's clothing thinking they're amazing.
It's like anything—anytime you're putting barriers up in your own life, you're just limiting yourself."
Styles' mother, Anne Twist, talked about his keen interest in fashion during a November 17 interview – she stated that Styles used to play dress-up growing up and it's probably because of her influence.
"Maybe I had something to do with it, 'cause I was always a big fan of doing fancy dresses with Harry and his sister, Gemma, when they were smaller which Gemma hated, but Harry always embraced. But you know, who doesn't love playing dress-up?" said the mother.
A big name like Harry Styles tends to trigger criticism in whatever he does but to have a controversy revolves around what he feels comfortable to wear is plain ignorant and shows the lack of respect one has towards the other.
Styles in a ball gown is proof that men of all sexuality can embrace their feminine side without losing track of their masculinity.
This is a good example to set for the younger fans who look up to talented people like him.
Source: Twitter @nowthisnews, Twitter @voguemagazine, Twitter @realcandaceo
Tealive Offers New Promotions Until The End Of This Month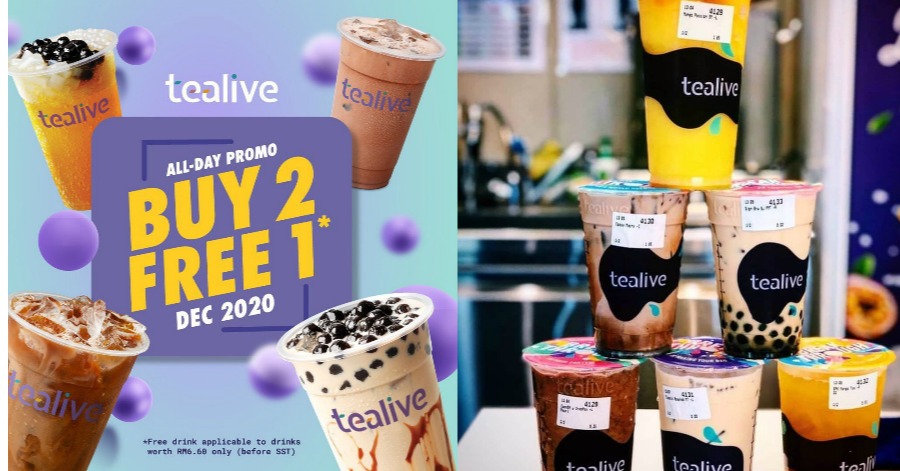 Just mention Tealive, surely this well-known drink is a favorite of many people, especially Malaysians. For fans of Tealive, there is good news for you. Tealive has just introduced the 'Buy 2 Free 1' promotion for all of your shopping.
You can get one free drink priced at RM6.90 with 2 purchases of your favorite drink.
For your information, this promotion is only validly redeemed at all nearby Tealive branches throughout the day, and only need to show a picture of this promotion to redeem it. Before you forget, this promotion will end on December 31, 2020. What are you waiting for?
Sources: Tealive Asia
(Video) Meet Zanziman Ellie, A Man With A Condition Called 'Microcephaly'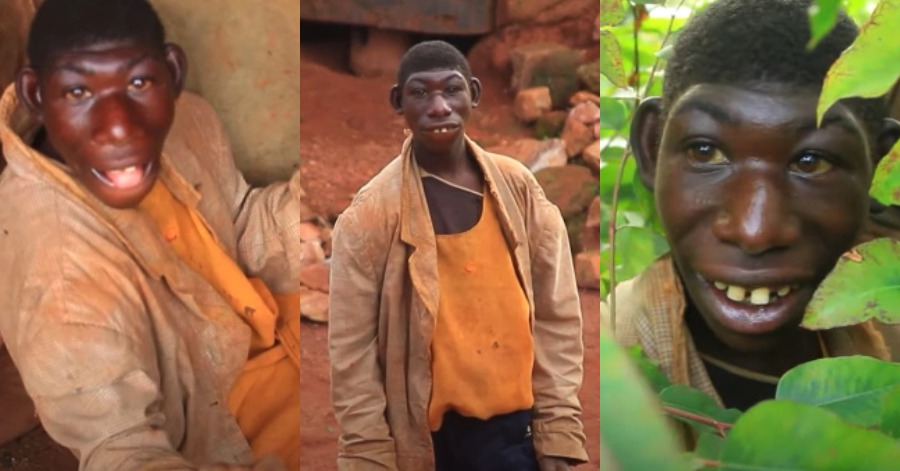 This Rwandan man named Zanziman Ellie willing to hikes several miles a day to avoid facing bullies that tortured him for his condition called microcephaly.
Microcephaly is a condition where the head (circumference) is smaller than normal. Microcephaly may be caused by genetic abnormalities or by drugs, alcohol, certain viruses, and toxins that are exposed to the fetus during pregnancy and damage the developing brain tissue.
The mother of Zanziman considered him a miracle after she had just lost five of her children in Rwanda – upset, she and her husband prayed to their God to give them a son, even saying that they wouldn't mind an "abnormal child, as long as they don't die."
Nine months later, Ellie was born.
Originating from Rwanda, he is usually harassed by the villagers there because of his facial features. To escape the cruel villagers that bully him for being "different", he hikes around 32 km a day.
While visiting Zanziman's mother, she told that Zanziman is being mocked and criticized of almost every day.
Zanziman could not speak or communicate properly with the villagers, so he learned how to use his motor skills and runs away from the villagers to avoid getting himself getting bullied.
Having never been in school, Zanziman would travel around 236 km weekly and sometimes eat the grass from the jungle.
Zanziman is diagnosed with microcephaly, where the baby's head is born much smaller than normal. This condition can lead to having learning difficulties or physical disabilities as they grow older. Usually, the baby would develop intellectual disabilities.
The scans during the pregnancy could pick up the signs of this condition, but there are no cure or treatment for it.
Microcephaly often happens to children whose mothers are affected by the Zika virus.
Ellie's mother has been nothing but loving and caring for her son, but her situation has worsened and she now is struggling to bring food to the table.
A GoFundMe fundraiser has been set up to help this family eat and live properly. Click HERE if you want to donate to the family.
Source: Afrimax English, The Sun UK
Creating Phenomena, Netflix Will Be Getting 'Money Heist' Korean Remake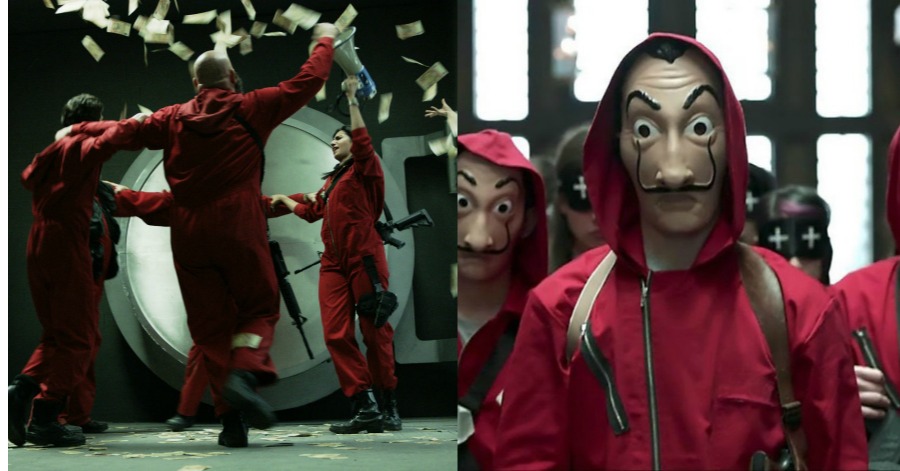 Money Heist or even called The House of Paper is a Spanish heist crime drama television series created by Álex Pina. The series traces two long-prepared heists led by the Professor (Álvaro Morte), one on the Royal Mint of Spain, and one on the Bank of Spain.
The series was initially intended as a limited series to be told in two parts. It had its original run of 15 episodes on Spanish network Antena 3 from 2 May 2017 through 23 November 2017.
Good news for the fans because the popular series 'La Casa De Papel' or better known as 'Money Heist' will be adapted to the Korean version soon.
Negotiations for the production of this popular series have been made since June by the Korean production company, BH Entertainment together with the production of Content ZIUM. Recently, the reproduction of this series has been confirmed by Korean production.
According to reports, the series will later feature a plot that is almost similar to the original version only it will be made in Korea.
Álex Pina, the original producer of the series, said that he was very excited about the re-production of the Korean version of the 'Money Heist' series.
"Content from South Korea has attracted viewers from all over the world, just like the 'Money Heist' series. Therefore, we are very interested to see the potential of this series in the Korean version and I am very excited to see the response of this series there, "he said.
The series will be directed by Kim Hong-Sun, a director known for several popular dramas such as 'Son: The Guest', 'Voice', and 'Black'. The screenplay for this series will be written by Ryu Yong-Jae and his team who have been involved with the tvN series entitled 'Psychopath Diary'.
BH Entertainment, which has released dramas such as 'A Single Rider' and 'Miss Baek', will be the producer of this series with Content ZIUM, a production company that has produced a popular drama starring Park Seo-Joon entitled 'Itaewon Class' and other dramas such as 'Go Back', 'Couple' and 'Run On'.
The news about the re-production of this drama turned out to be a positive response from fans of the 'Money Heist' series. Most of them are quite excited about the news and can't wait to find out who the actors will be starring in this iconic drama series.
Sources: The Jakarta Post, My Drama List, News.Naver.com