Here's Why Does Hitting A Remote Make It Work Again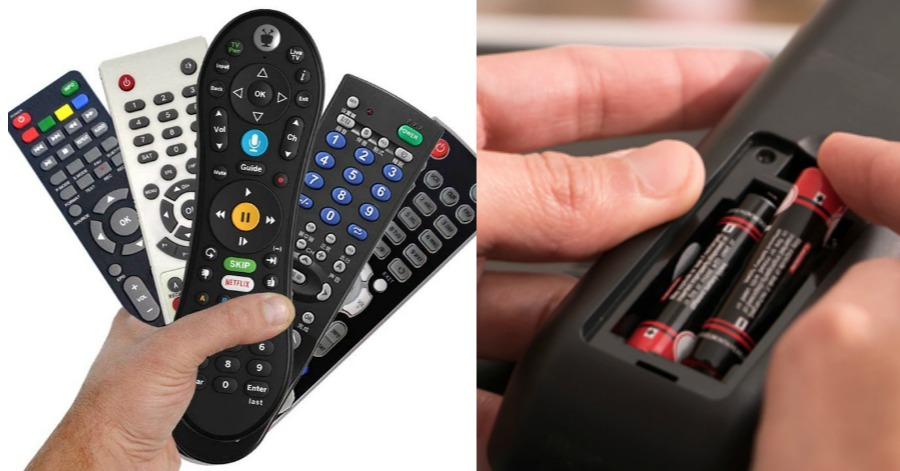 Watching television is a daily activity that most people do to keep up with current entertainment. When watching television, you definitely need a remote control to change the broadcast or adjust the sound level on your television.
However, if the device does not work, most people will try to shake and hit the tool as it is in the hand until it can functioning again.
How such an action can make the remote control work again?
According to the Science ABC, The batteries used in remote controls often sit there for too long, for months or even years on end; it mostly depends on how frequently the remote is used. However, when the batteries sit inside a remote control for too long, an oxidation layer forms between the terminals (springs) and the battery contacts over an extended period of time.
The thing about this oxide layer is that it has a high resistivity, meaning that it strongly opposes the flow of current through it. As a result, there is a significant voltage drop over the oxide layer. Therefore, it hampers the smooth working of the remote.
By slapping, whacking or vigorously shaking the remote, you essentially reposition the battery contacts ever so slightly. This may help achieve a better connection between the contacts and the terminals. (Pro tip: you can achieve better contact by rolling the batteries around in their lodgings, or simply taking them out and putting them back in.)
Also, whacking the remote shocks the springs against the battery terminals, which scratches the oxide layer, thereby reducing the resistance (offered by the oxide layer) and making the current flow through it again.
Sources: scienceabc.com
Elon Musk To Give $100 Million To Maker Of Best Carbon Capture Technology
On Thursday, Tesla and SpaceX CEO Elon Musk teased his new humanitarian effort: a competition aimed at supporting more innovative technologies for carbon capture.
Musk, who briefly passed Amazon CEO Jeff Bezos as the world's richest man before a slide in Tesla's stock price dropped him back a spot, said that the details will be given next week.
Musk signed the Giving Pledge in 2012, an initiative initiated by Bill Gates and Warren Buffett that requires signatories to donate at least half of their wealth over their lifetimes, and has mainly contributed to science and engineering education, research into renewable energy, pediatric research, and research into human space exploration.
But in September, an analysis by Forbes found that Musk has only contributed $100 million to date, less than 1 percent of his net worth.
Nevertheless, Musk's proposed carbon capture competition will go towards a cause that, particularly under the Biden administration, is likely to play a major role in fighting climate change going forward.
In November, a study released by Science Reports concluded that businesses and policymakers urgently need to "start developing the technologies for large-scale removal of greenhouse gases from the atmosphere," a method known as carbon capture and storage (CCS).
The technology is becoming the most commonly accepted method of geoengineering as a safe and potentially successful form, and Biden expressed support for it in his campaign platform, saying that his team would "accelerate the development and deployment of carbon capture sequestration technology."
In particular, Biden aims to make carbon capture available more widely, cheaper and plans to fund projects that focus on this technology.
Am donating $100M towards a prize for best carbon capture technology

— Elon Musk (@elonmusk) January 21, 2021
Source: Forbes
Sales Advisor Shares 8 Perodua Cars That You Can Buy For The Monthly Payment Around RM400-RM500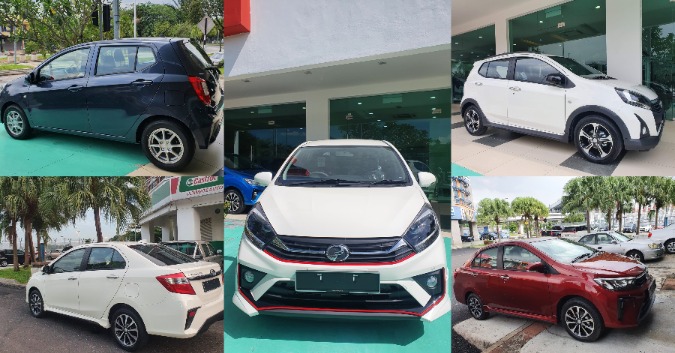 It has been a lifelong dream for everybody to own their personal car that they can buy with their own money. The only problem that most people have is that they do not know what kind of car is suitable within their monthly budget. This type of decision is something that people have to make carefully so that it won't burden them.
One particular authorized and certified Sales Advisor Perodua named Nur Syahira took it to her own official Twitter post to help all the Malaysians out there to own their personal car. This time around, she gave advice about what kind of car that people with a monthly budget of RM400-RM500 can get.
For more details about other cars that are available, feel free to contact Miss Nur Syahira on Twitter that is @mssyahira, or even Whatsapp: 60 17-515 1705.
Sebagai Sales Advisor (SA) Perodua, aku suka cadangkan customer beli kereta ikut kemampuan masing-masing. Pakai kereta ikut bajet bulanan yang korang boleh bayar.

Thread ni aku nak listkan kereta apa yang korang boleh beli dengan bulanan RM400 – RM500 je.

— Nur Syahira (@mssyahira) January 20, 2021
According to Nur Syahira, these are 5 suitable auto cars for a monthly pay of RM400-RM500:
1) Axia Standard G
Monthly payment of RM364.

Downpayment 10% RM3500.

A USB port on the radio.

14-inch rim.

5 seater.

Bonnet can hold 4 pieces of luggage.

Power window.

Electric power steering.

There is ABS with EBD.

Basic spec suitable for parents who want to go to the market.
2) Azia Gxtra
Monthly payment of RM381.
Downpayment 10% RM3600.
Same spec as Axia G but more safety features.
Can adjust driver seat (raise and lower).
Reverse sensor.
ABS with EBD.
There is traction control.
Seatbelt reminder.
Power window.
Retractable side mirror.
3) Axia SE
Monthly payment of RM419.

Downpayment RM3988.

Push start button.

There is a fog lamp.

Reverse sensor.

Front corner sensor.

Isofix system.

There are safety tinted windows.

ABS with EBD.

There are VSC and TRC.

Many more safety features.
4) Axia Style
Monthly payment of RM419.

Downpayment RM3988.

Same price as Axia SE.

Push start button.

Stylish design because there is a dummy roof-rail on the car.

Slightly large rim 15 inches.

Denim type seat.

There are TRC and VSC.

ABS with EBD.

Isofix system.

There are safety tinted windows
5) Axia Advance
Monthly payment of RM464.

Downpayment 10% RM4310.

Push start button.

More safety features than other Axia.

Full spec.

Steering leather.

There is advanced safety assist (ASA) 2.0.

There is a reverse camera.

There is a radio screen with a smart link, Bluetooth, GPS.
6) Bezza Standard G
Monthly payment of RM396.

Downpayment 10% RM3800.

Cc 1.0.

There is side skirting.

14-inch rim.

LED headlamps.

There are a USB and Bluetooth.

Auto-off headlamps.

Electric power steering.

Reverse sensor.

ABS with EBD.

Large bonnet 508 liters.
7) Bezza Premium X
Monthly payment of RM477.
Downpayment 10% RM4430.
Cc 1.3.
Push start button.
Side skirting is also available.
There is a fog lamp.
There are a USB and Bluetooth.
Front corner sensor.
There is safety tinted.
15-inch rim.
Dwi-tone Rim.
8) Myvi Standard G
Monthly payment of RM482.

Downpayment 10% RM4680.

There are 4 Airbags.

Rim 14 inches.

Cc 1300.

There are TRC, VSC, ABS with EBD.

Front corner sensor.

Reverse sensor.

USB and Bluetooth
Sources: Twitter Nur Syahira.
Mercedes Unveils Electric Compact SUV In Attempt To Outdo Tesla
As part of plans to take on rival Tesla Inc and sell more emission-free vehicles to customers to reach goals in Europe and China, Daimler AG's Mercedes-Benz unveiled on Wednesday the EQA, a new electric compact SUV.
The EQA will initially have a range of 426 kilometers (265 miles), with a 500km model coming later, the luxury brand carmaker said in a video presentation, the first of many electric vehicles Mercedes-Benz expects to introduce this year.
On Feb 4, the SUV will go on sale in Europe at what Britta Seeger's board of management described as "very attractive price points."
Last year, sales of electric vehicles (EV) took off in Europe as carmakers struggled to meet the CO2 emissions quotas of the European Union. In particular, revenues got a boost from subsidies included in the economic stimulus initiatives carried out in France and Germany.
During the first three quarters of 2020, sales of fully electric and plug-in hybrid models grew 122 percent across the EU.
The EQA is identified by Mercedes-Benz as an "urban entry model" and its "sustainability, versatility and fresh look" was touted by board member Seeger.
With its large investments in fossil-fuel cars, electric carmaker Tesla has made a head start on traditional carmakers and has dominated global sales. The mass-market Tesla Model 3 is the world's best-selling EV, led by Renault's Zoe in distant second place.
As well as pollution quotas, in some markets, carmakers face bans on fossil-fuel vehicles that are effective as early as 2030.
Source: Reuters