i-Sinar Allows 2 Million Members To Access Account 1, First Maximum Advance Between RM4,000 To RM10,000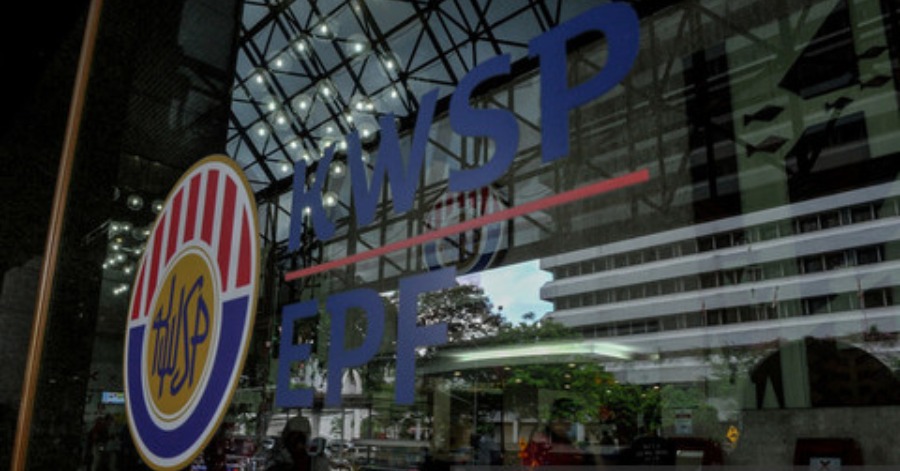 The Employees Provident Fund (EPF) provides facilities for affected members to access account 1 for the i-Sinar facility.
It is estimated that a total of RM14 billion will be available for two million eligible EPF members, including members who have lost their jobs, been given unpaid leave, or lack a source of income.
Therefore, eligible members can apply to start in December 2020 and the amount will be credited to the member's bank account at the end of the month after the application is made.
According to the EPF media statement, the first credit will start in January 2021 where this advance amount will be credited periodically up to six (6) months starting on the first date of crediting.
The following are the details to determine the amount that can be accessed for members to apply under i-Sinar.
Generally, eligible members will have access to 10% of their savings in Account 1, subject to always have a minimum balance of RM100:
For those who have RM90,000 and below (Account 1), they have access to any amount up to RM9,000. The amount advanced will be staggered over a period of six (6) months with an increased first advance of up to RM4,000.
For those who have above RM90,000 (Account 1), they have access to up to 10% of their Account 1 savings. However, the maximum total amount allowed to be advanced is RM60,000. The amount advanced will be staggered over a period of six (6) months with an increased first advance of up to RM10,000.
"Members who choose to apply for the i-Sinar facility will be required to replace the full amount advanced. All future contributions will be 100% credited to Account 1 until such time the amount advanced is replenished. Thereafter, contributions will revert to 70% to Account 1 and 30% to Account 2," said the statement.
"To determine the right amount to be applied under i-Sinar and ensure sustainability during the crisis, members are strongly urged to first seek financial advice from EPF's Retirement Advisory Services (RAS) and/or the Credit Counselling and Debt Management Agency (AKPK)," the statement added.
Further information and full details on the i-Sinar eligibility and terms and conditions will be available soon.
Source: EPF
Biden Ends Travel Ban On Muslim Majority Countries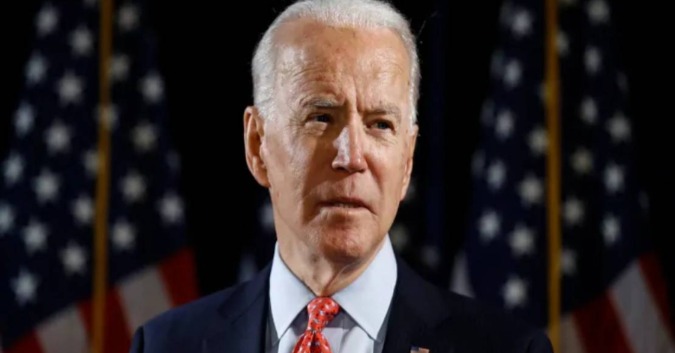 WASHINGTON Jan 21 – US President Joe Biden on Wednesday ended his predecessor's travel ban on several Muslim-majority countries, which the new administration called "discriminatory."
Biden signed the executive order in the Oval Office after taking the oath to become the country's 46th president, Anadolu Agency reported.
In the proclamation, he said the US "was built on a foundation of religious freedom and tolerance, a principle enshrined" in the country's constitution.
Trump introduced the ban in March 2017 with an executive order followed by proclamations that introduced vetting capabilities and processes, citing attempted entries of "terrorists" or "public safety threats," in a move to prevent individuals from entering the US from Muslim countries and then several other African nations.  These countries include Syria, Somalia, Yemen, Iran, Iraq, Libya and Sudan.
"Our national security will be enhanced by revoking the Executive Order and Proclamations," said Biden, ordering all American embassies and consulates to resume visa processing in a manner consistent with the move.
The restrictions were "rooted in religious animus, and xenophobia," White House spokeswoman Jen Psaki told reporters at a press briefing.
The Council on American-Islamic Relations (CAIR) welcomed the move, calling it "an important first step toward undoing the anti-Muslim and anti-immigrant policies of the previous administration."
"It is an important fulfilment of a campaign pledge to the Muslim community and its allies," said Nihad Awad, head of the nation's largest Muslim civil rights organisation.
Source: BERNAMA
(Video) Popular Actor, Aeril Zafrel Announced He Is Confirmed Positive COVID-19
Popular actor Aeril Zafrel through his official Instagram account has confirmed that he was infected with the COVID-19 virus after doing a swab test last Tuesday.
According to him, he only found out that he was positive for the virus after the test results came out on Wednesday.
He is now reportedly quarantining himself for 10 days at his home. To find out more, follow the post he made on Instagram as follows:
Assalamualaikum you all…
last night I got the news I positive COVID-19.
Monday…
I went to my p.a / manager's house because he had a fever.
So I went there because it is my habit that I will take care of him if he is seriously ill before this.
So because the day is over so I decided to sleep there.
Tuesday, the next day I took him to the clinic and took a PCR test swab once with me.
Then I met the staff for a briefing launching a virtual online product at the end of this month, and I went home immediately.
Wednesday.
the result came out and I & manager positive
Immediately I called @kumpulan_megaklinik_zahran for my family and staff test swab because I met them…
RTK test swabs are all negative and are still waiting for the PCR result, pray for the negative as well.
Now I am self-quarantined near the upstairs room, I want to fill this 10 days with various activities in the room, pray guys. Now my manager has recovered and no more fever. But still self-quarantine.
View this post on Instagram
Source: Aeril Zafrel
Lady Gaga And Jennifer Lopez Performs For Biden's Inauguration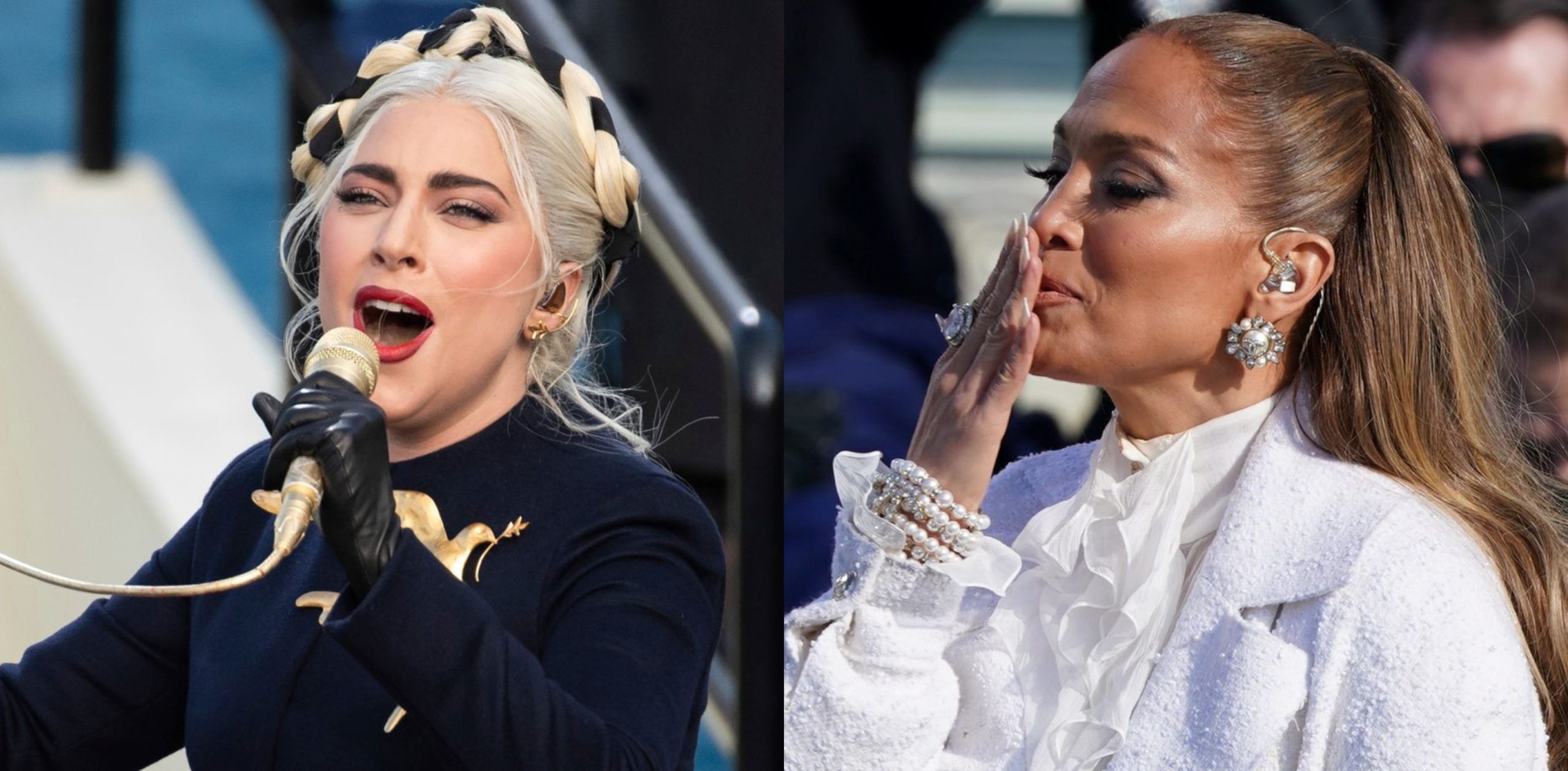 At the star-studded opening ceremony for new US President Joe Biden, Lady Gaga belted out America's national anthem and Jennifer Lopez performed a stirring medley, including a line in Spanish.
Country hitmaker Garth Brooks, who sang a soulful version of Amazing Grace at the Washington DC gathering, has also joined the two pop superstars.
Four years ago, when he failed to draw big-name artists to perform, the celebration was in sharp contrast to the inauguration of Donald Trump. Gaga wore a dove pin and a wide red sculpted skirt as she sang into a gold microphone, performing an emotional rendition of The Star-Spangled Banner.
She listened to Mr. Biden as she left the podium and stared at former President Barack Obama. Gaga campaigned with Mr. Biden in Pennsylvania before his November election victory, and the pair worked together while he was vice president to fight sexual harassment on college campuses.
The Born This Way singer was followed at Wednesday's ceremony by Lopez, dressed all in white, who performed a medley of This Land Is Your Land and America The Beautiful.
Before ramping up her show, the singer, known as J Lo by her fans, began slowly, throwing in a line in Spanish.
She said "one nation under God, indivisible, with liberty and justice for all" in Spanish before belting out "Let's get loud" and then wrapping up her performance by singing the line "This land was made for you and me".
She then blew a kiss to the audience and turned around before walking away to say a few things to Vice President Kamala Harris.
More A-list stars are included in the Celebrating America television program presented by Tom Hanks, which takes the place of the regular official inaugural balls.
Source: Sky News