Malaysian Parents Identify Murdered Student's Body at Kaohsiung Mortuary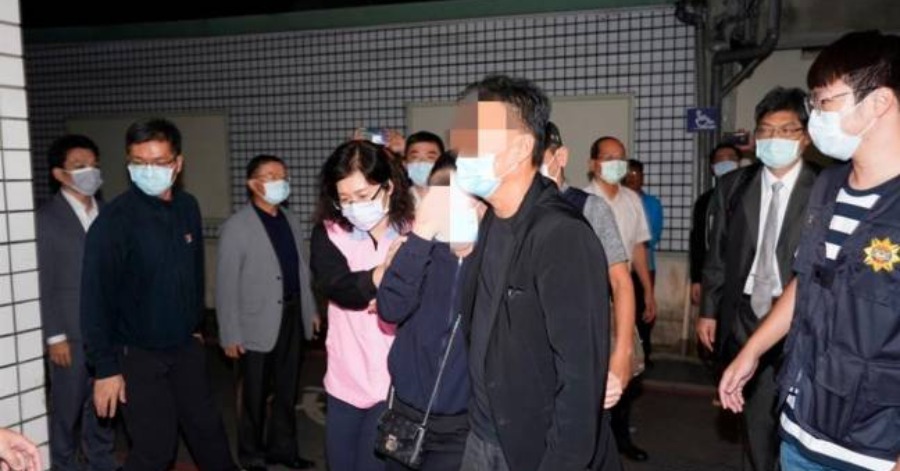 TAIPEI, Nov. 2  — The parents of a 24-year-old Malaysian student who was murdered last week in Taiwan went to a mortuary in Kaohsiung in the early hours of Monday to identify the body, Taiwan's Central News Agency (CNA) reported.
The parents arrived at the Kaohsiung mortuary at around 1.30 am and were later issued a death certificate for their daughter, who will be cremated.
The body of their daughter, a university student in Tainan, was found Oct 29 in Kaohsiung's mountainous Alian District after the school reported her missing since the day before.
Based on footage from CCTV street cameras, the victim was last seen alive on Oct 28, walking alone near a railway overpass in Tainan's Gueiren District.
Police found and arrested a 28-year-old man, who confessed to strangling the student with a length of rope and dumping the body in the mountains of Kaohsiung.
The victim's parents flew into Taiwan from Kuala Lumpur at around 8 pm Sunday and were tested for COVID-19 on arrival, and then accompanied at the mortuary by Kaohsiung prosecutors.
Kelantan Kite-Makers Continue To Receive Orders Despite Pandemic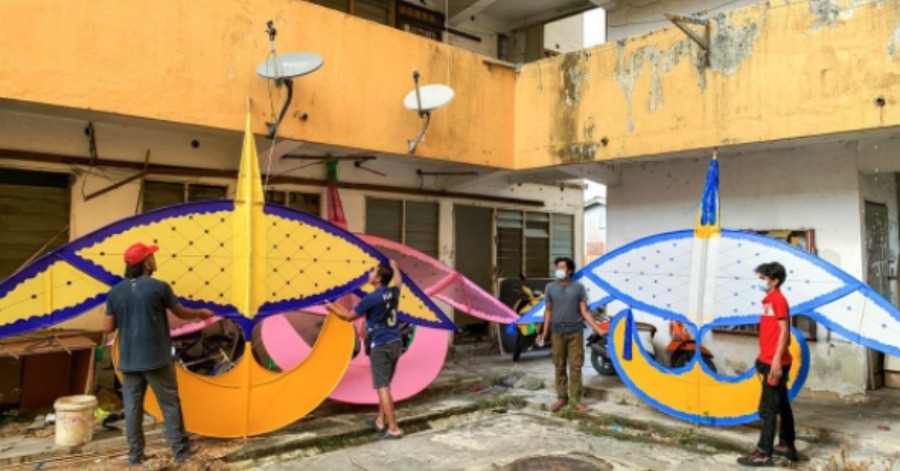 KOTA BHARU, July 30 — The COVID-19 pandemic did not stop a group of youths in Kampung Sireh here from pursuing their interest in making wau, a traditional kite widely found in Kelantan.
A check by Bernama at Kampung Sireh Flats found that  about seven to 10 youths were producing 'wau puyuh' (quail kite) or Wau Kelantan ordered by their customers.
According the group's head, Muhd Nasru Aiman Mohd Zu, 31, they would continue producing wau puyuh even during the pandemic due to steady orders, and they did not want the traditional art to die out.
Even though it is seen as an old-fashioned craft compared to the modern gadgets, it still has its own fans, he told reporters when met here today.
"Alhamdulillah (Praise be to God), there are still young people in this area who are keen to learn how to make these traditional kites.
"Previously, we only made kites for competitions, but now the demand for giant-sized kites as decorative pieces is increasing," he said, adding that they learned the kite-making skills from his 61-year-old father, Mohd Zu Man.
Muhd Nasru Aiman said despite the economic slowdown, they continued to receive four to five orders a month for a kite and each piece of giant-sized kite could be sold at the price of RM350.
He said the giant-sized kite needs more than five adult men to fly it.
Sources: BERNAMA
USM Hospital Requires Patients' Companions To Get Tested For COVID-19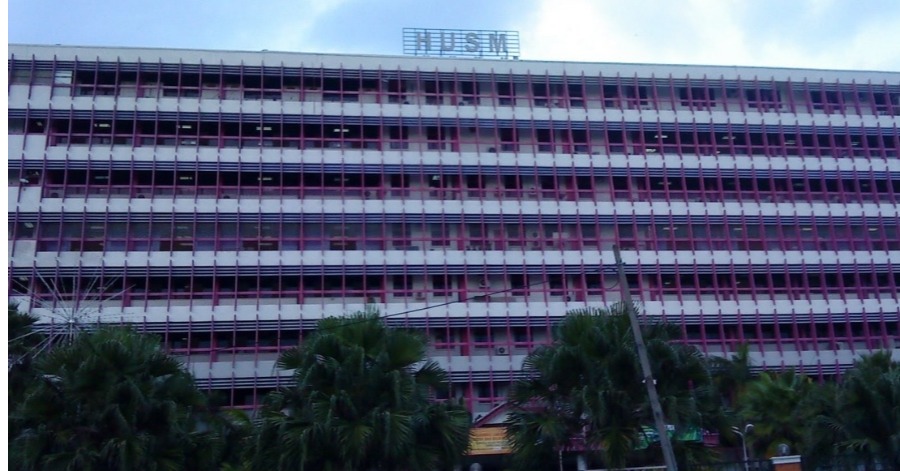 KOTA BHARU, July 30 — Companions for patients at the Universiti Sains Malaysia (USM) Hospital are required to be screened for COVID-19 to prevent community-based infection due to the surge of new cases in Kelantan.
USM Hospital director Prof Datuk Dr Ahmad Sukari Halim said it was also based on the assessment of the current situation of COVID-19 infection in the state especially in Kota Bharu, including the threat of the Delta variant which is spreading rapidly.
"The latest positive case involved a patient's companion at USM Hospital, causing the management to tighten the permission policy for companions effective July 20.
"Companions will only be allowed for bedbound cases based on certain criteria decided either by the staff at the Emergency Department or in the wards," he said today.
Dr Ahmad Sukari said companions were not allowed for patients in the Maternity Ward, Intensive Care Unit (ICU), Severe Acute Respiratory Infection (SARI) Ward and COVID-19 Ward.
Dr Ahmad Sukari said only one companion is allowed for one patient at a time and only those who passed the risk assessment and their RTK-Ag or RT-PCR COVID-19 test results came back negative (within 72 hours) would be allowed to accompany the patient.
"The companion must be in the USM Hospital area at all times and if they went out of the hospital area, they will only be given permission to re-enter after repeating the RTK-Ag or RT-PCR test with a negative result.
"For critically ill cases or death in the ward, only two next-of-kins are allowed to enter at one time and their RTK-Ag or RT-PCR test results came back negative," he said.
Sources: BERNAMA
Saudi Arabia's COVID-19 Aid Has Arrived In Malaysia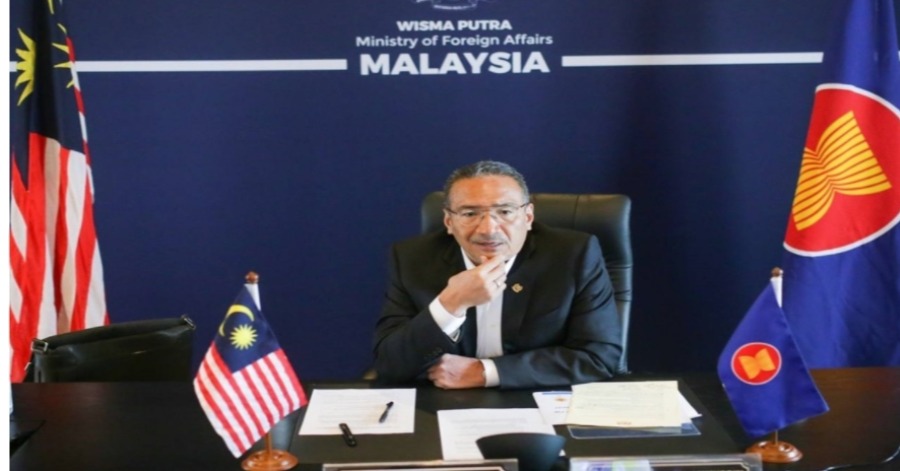 KUALA LUMPUR, July 30  — The aid promised by the Saudi government through the King Salman Humanitarian Aid and Relief Centre (KSrelief) to help Malaysia fight the COVID-19 pandemic had arrived in Kuala Lumpur on Thursday.
Saudi Press Agency (SPA) reported the aid was airlifted using two aircraft that took off from King Khalid International Airport in Riyadh on Thursday morning and arrived at the Kuala Lumpur International Airport later that day,
The aid includes 100 ventilators, 150 portable ventilators, 319 oxygen concentrators, 30 respiratory support devices, 100 portable ventilators consumables, 150 electric medical beds, 15 vital signs monitors, 10 central vital signs monitors and 27 portable vital signs monitors.
The other items are three million surgical masks, one million N95 masks, 500,000 medical gloves, 180 pulse oximeters, 50 intravenous infusions pumps, 50 intravenous solutions pumps, seven defibrillators, five video laryngoscopes, five electrocardiographs (ECGs), and 10,000 protective gowns to Malaysia.
Meanwhile, the Malaysian Foreign Ministry in  a statement on Thursday night said the aid will be officially handed over to the Malaysian government by Saudi Arabia's ambassador to Malaysia on Friday afternoon. Malaysia's Senior Minister of Foreign Affairs Datuk Seri Hishammuddin Tun Hussein is expected to attend the handing over event.
SPA's report added the one million doses of COVID-19 vaccine promised by Saudi will be provided through coordination with the Malaysian Foreign Minister's office whereby one of the approved international vaccine makers will supply the required quantities of vaccines directly from their factories to Malaysia.
Saudi's aid to Malaysia comes following a request by Senior Minister of Foreign Affairs Datuk Seri Hishammuddin Tun Hussein to Saudi's Crown Prince Mohammed bin Salman bin Abdulaziz during a phone call recently.
"This aid is an affirmation of deep-rooted relations between the two countries and Saudi Arabia's humanitarian roles towards the most affected countries by COVID-19," SPA said.
Sources: BERNAMA