Minions 'Attack' Pocket Park In George Town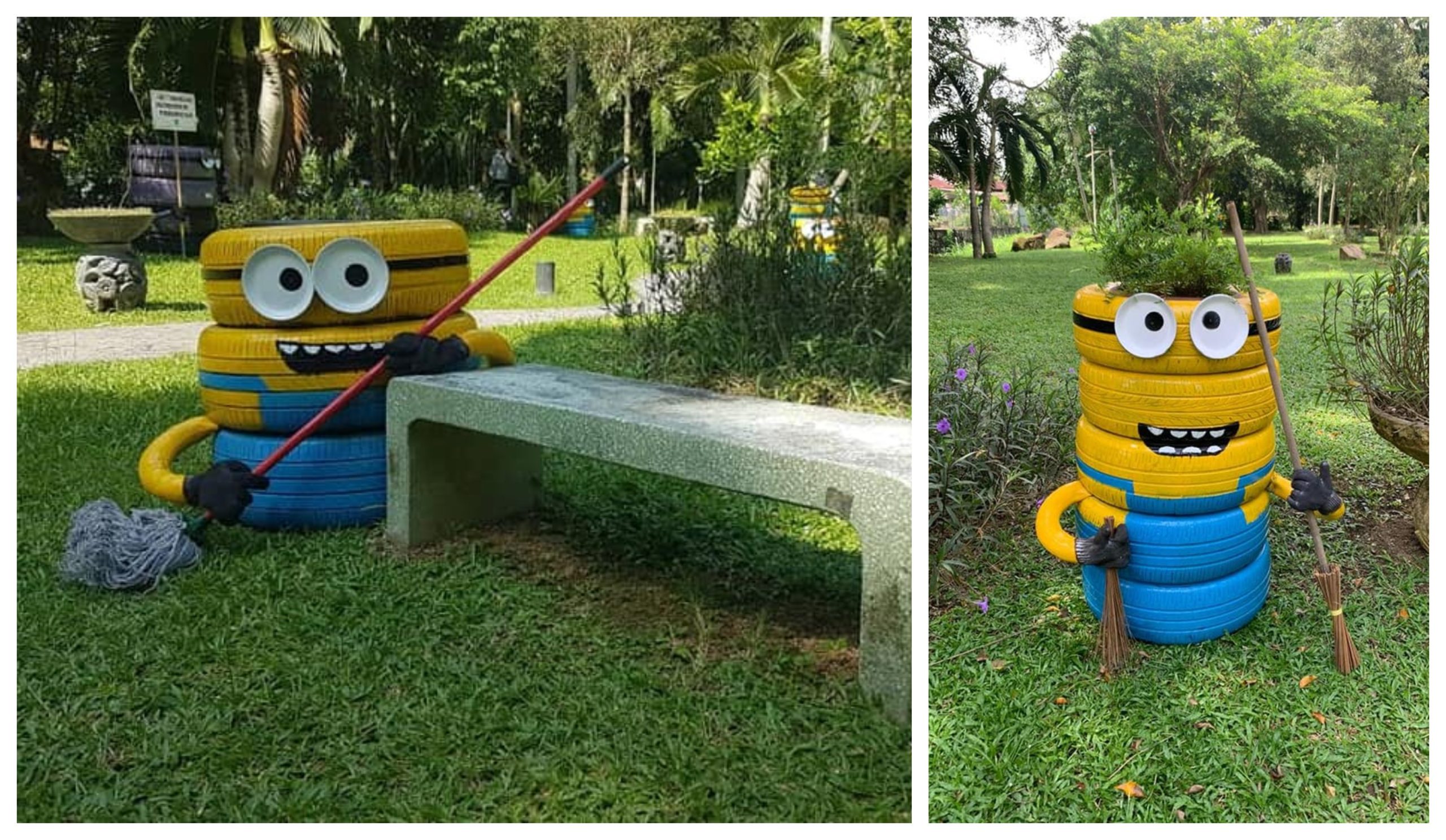 The Penang Island City Council (MBPP) has decided to start an upcycling project on the 25th of September 2020. This particular makeover project is actually meant to redecorate Jesselton Pocket Park that is located specifically in George Town, Penang. The park is now can be seen fully decorated with a lot of adorable minions that are so bright.
According to the images posted on Penang Island City Council (MBPP) official Facebook social media platform,  there are nine cute minions that can be identified as "sweeping" the Jesselton Pocket Park. All of the decorated minions there were made fully using painted old tires as well as many other different discarded objects and also materials.
Based on a statement mentioned on the MBPP's official Facebook social media platform, this redecorating project was carried out by all the staff members of the MBPP Urban Services Department and Landscape Department there. Specifically, there are 10 people from the MBPP who devotedly working on this particular upcycling and also the decoration of the pocket park. All of them made it possible to work during their free time.
Xavier Sebastian who is the MBPP Urban Services Department deputy director stated that a Special Action Force has carried out this amazing project. In only one month, the whole project was able to be completed because all the staff members responsible for this project did this honorable revamp after work hours and also during their spare time.
Shop Review: This Brickfields Curry Puff Shop Keep You Coming Back For More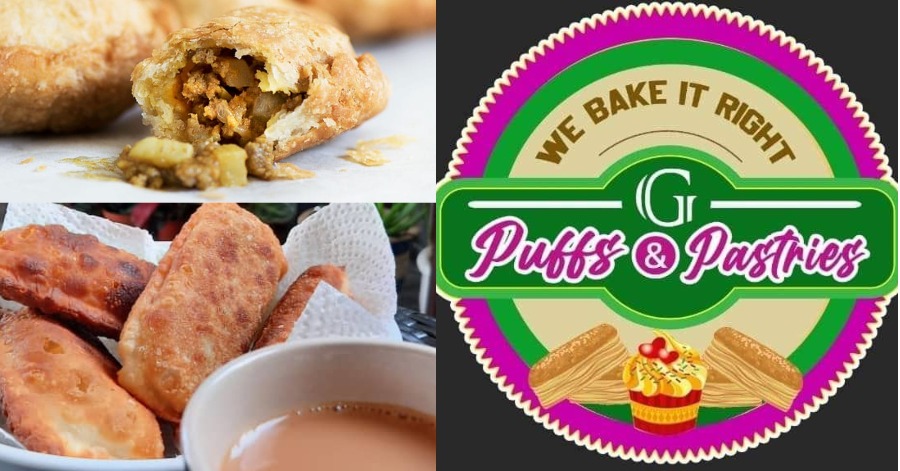 This particular delicacy is no stranger to us.
The curry puff is a deep-fried or baked semi-circular pastry with assorted fillings. The origins of these snacks are uncertain but are said to be influenced by the British Cornish pastry, the Portuguese empanada, and the Indian samosa.
Curry puffs are one of the many favorite 'kuih' in Southeast Asia. Also known as karipap, this crispy pastry is stuffed with a variety of savory fillings such as potatoes, sardine, and sometimes a combination of curry potatoes and minced meat. The curry puff pastry is made from plain flour mixed with butter which is then rolled and folded into a crescent-like shape. The fillings are cooked separately and are stuffed into the pastry before the puff is closed and crimped on the sides. The next thing to do is fry them and you have your hot curry puffs ready.
Speaking of this delicious delicacy, here are some curry puffs that you definitely don't want to miss.
G's Puff and Pastries is a local business based in Brickfields that sells one of Malaysia's iconic street food. Using simple yet quality ingredients, G's Puff and Pastries are sure to satisfy the taste buds of their customers.
Usually, curry puff that you find by the streets or stalls comes in two flavors which are sardine and potato. But with G's Puff and Pastries, you can taste other flavors such as mutton, prawn, and chicken flavor!
What's more convincing is that all their curry puffs are homemade by their very own chef and are frozen. All that is left to do is buy and fry. Pretty easy isn't it! Unlike ready-made curry puffs, which you can't store for a longer period of time, these frozen puffs can be stored for up to 10 to 15 days. There is no hassle in preparing this delightful treat because it only requires 2 minutes of your time.
Their signature flavor is the mutton and potato curry puffs. Customers have fallen head over heels with these two amazing flavors. Not only that, customers have given their honest reviews on how good this frozen curry puff tastes. Each packet consists of 5 frozen curry puffs. But to make it worthwhile, you can purchase their combo set. It comes with 20 pieces of frozen curry puffs and free delivery too.
To purchase these frozen delicacies, simply head to their Facebook page to contact them.
So what are you waiting for? Get your frozen curry puffs from G's Puff and Pastries and enjoy them at any time of the day.
Sources: G's Puff & Pastries
(Video) Cinemas Are Back In Business! Don't Miss These 7 Highly Anticipated Movies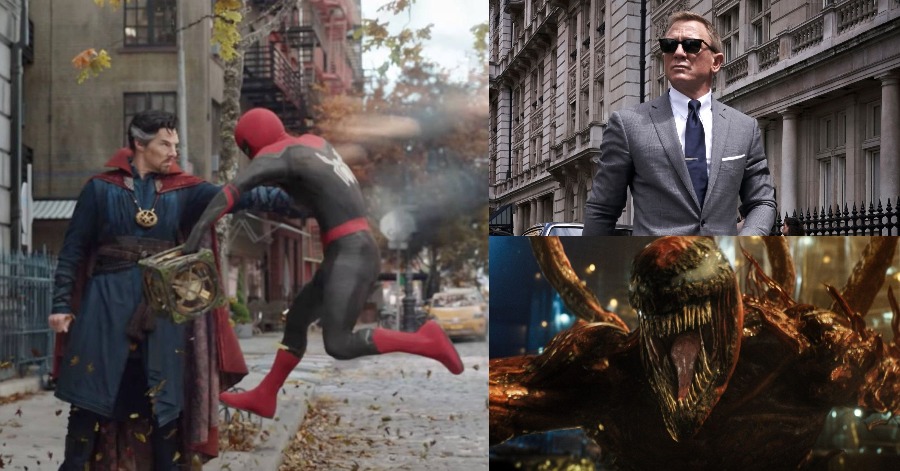 After a very long time waiting due to the COVID-19 pandemic, cinemas in all states of Malaysia are officially back in business on the 9th of September 2021. These green light are given towards all the cinemas in Malaysia after further and also detailed discussion on how cinemas have been pretty much closed for more than a year since March 2020. The industry has suffered huge losses and the livelihoods of Malaysians in the film and cinema workforce are at risk.
Recently, one of the most famous cinemas in Malaysia that is Golden Screen Cinemas has also announced that they will be reopening the cinema soon. This news definitely makes a lot of people feel excited. Based on Twitter posting that has stated, "Some movies are meant to be seen on the big screen. Get ready to go back to GSC, reopening soon".
Some movies are meant to be seen on the big screen. Get ready to go #BacktoGSC, reopening soon!

P/S: Trust me, movie title below is just the tip of the iceberg. Stay tuned for more! 🍿🤟 pic.twitter.com/g3IG7yaNDb

— GSC | #BacktoGSC (@GSCinemas) September 7, 2021
This time around, only those who are fully vaccinated can enter the halls. The previous SOP of keeping the hall at half capacity still stands. This relaxation in SOPs for the entertainment sector is set to benefit more than one million Malaysians. Due to the opening of all the cinemas, do not miss to watch and enjoy these 7 highly anticipated movies.
1) Black Widow
2) Spider-Man: No Way Home
3) Halloween Kills
4) No Time To Die
5) The Medium
6) Malignant
7) Venom: Let There Be Carnage
Other than these 7 movies, there will be a lot more of interesting and amazing movies to be released in the cinemas right after the cinemas reopen. So, get excited to watch and enjoy all the movies but make sure you guys do not forget to always abide to the SOP made by the government so that there will be no spreading infection of the COVID-19.
Sources: Black Widow, Spider-Man: No Way Home, Halloween Kills, No Time To Die, The Medium, Malignant, Venom: Let There Be Carnage, Twitter GSC.
(Video) These Are Fines You Will Get For Littering In Malaysia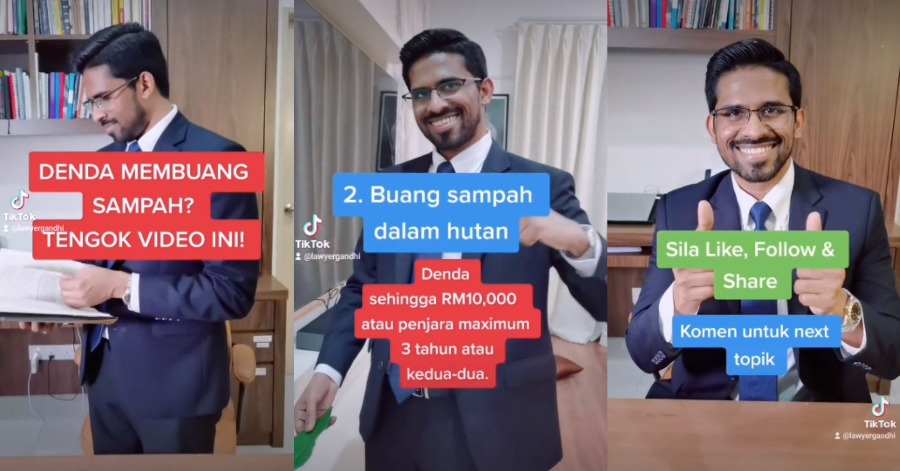 Littering is knowingly depositing in any manner litter on any public or private property or in any public or private waters. without permission to do so. Litter is trash improperly placed so as to be a nuisance or health concern. Littering is a crime. For littering in Malaysia, a person can be found guilty under Criminal Law and also Civil Law.
Littering all over the place will not only dirty our own surroundings and also pollute the environment, making it very unhygienic, but also causes bad odors and encourages the infestation of cockroaches, flies and other insects. Because of it, you should know these fines you will get for littering in Malaysia so that you would think twice before you litter.
1) Littering In The Water
Fine of up to RM100,000 or imprisonment for up to five years or both.
2) Littering In The Forest
Fine of up to RM10,000 or imprisonment for a maximum of three years or both.
3) Littering In Public Places
Fine rm500. The fine was doubled to rm1000 for repeated offenders.
Sources: TikTok Lawyer Gandhi.