Pakistan's 'Loneliest' Elephant Airlifted to Cambodia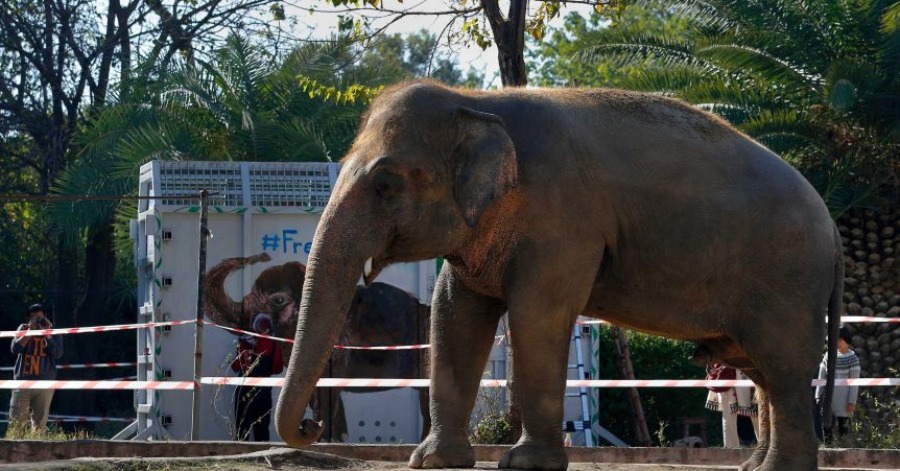 KARACHI (Pakistan), Nov. 30 — Animal lovers, artists and government officials joined an emotional moment Monday in Pakistan's capital to see off the country's "loneliest" elephant as it left for a wildlife sanctuary in Cambodia to spend its retired life, reported Anadolu Agency.
Kaavan – Islamabad 's only elephant – embarked on a flight to Cambodia on a special Russian aircraft from an air force base, bringing a years-long worldwide campaign for his relocation to a successful end.
His departure, originally scheduled for Sunday evening, was delayed for several hours until Monday morning due to some unspecified technical reasons.
American pop icon Cher, whose aggressive campaign helped fast-track Kaavan's relocation, arrived in Islamabad on Friday to see off the elephant.
She flew on Sunday to Cambodia, where she along with local wildlife officials will receive Kaavan upon his arrival.
A team of veterinarians is also accompanying the 36-year-old elephant, who will spend his remaining years in Siem Reap in northwestern Cambodia.
Footage aired on local broadcaster Geo News showed wildlife workers using ropes at Islamabad Zoo to pull a tranquilised Kaavan in an especially prepared metal crate before shifting him to the airbase.
A Pakistani court in May had ordered wildlife authorities to free and transport Kaavan, who has been lonely following the death of his partner "Saheli," meaning friend, in 2012.
Gifted by the Sri Lankan government in 1985 as just a year-old calf, Kaavan became the subject of a high-profile rights campaign after it was revealed in 2015 that he was regularly being chained for several hours a day.
Pictures of Kaavan in shackles ignited a global outcry which was also backed by international wildlife groups and individuals, including Cher, for his release to a sanctuary. Activists also filed a petition in 2016 that was backed by over 200,000 people across the globe.
Many described Kaavan as "Pakistan's loneliest elephant," urging authorities to set him free and relocate him to a sanctuary amid his deteriorating health.
"It's a watershed moment for us vis-à-vis the treatment of animals in Pakistan," Anees-ur-Rehman, a former head of the state-run Wildlife Management Board, told Anadolu Agency.
"It hopefully will pave the way for proper legislation with respect to the treatment of animals so that the foreign organisations do not need to intervene," he said, referring to the global outcry over Kaavan's treatment at the zoo.
Wildlife officials cited Kaavan's "increasingly violent" behavior, which was mainly due to the death of his mate, as the reason he was bound.
A team from Austria-based FOUR PAWS International, a global animal welfare organisation, examined Kaavan in September and declared him fit for air travel.
Source: BERNAMA
A Smile For Every Child: RM100,000 Worth of Toys To Underprivileged And Oncology Children Through Mattel's Happy Playcation Campaign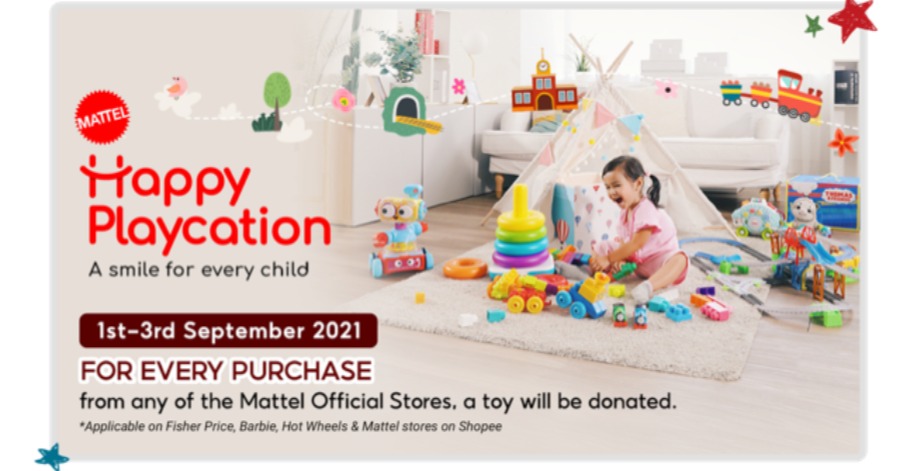 KUALA LUMPUR, 30 August 2021 – With the objective of bringing A Smile for Every Child, toy company Mattel popular for signature brands like Hot Wheels, Uno and Barbie will be collaborating with e-commerce platform Shopee to send out toys worth up to RM100,000 as both companies look to address the need to uplift the spirits of underprivileged children during these turbulent times.
Pledging one toy for every order made via selected stores, Mattel and Shopee, as well as NGOs Dignity for Children Foundation and the Childhood Cancer Caring Society of Kuala Lumpur (CARES), are partnering on a special campaign called Happy Playcation taking place from 1 till 3 September 2021.
The participating stores are the Mattel, Barbie, Hot Wheels and Fisher-Price official stores on Shopee. To further encourage Malaysians to support the campaign, Mattel will offer up to 30% off on its toys during the campaign period.
Murat Ariksoy, General Manager of Mattel Continental Asia said, "We acknowledge the adverse impact of the global pandemic on children in terms of learning and simply having a memorable childhood. We are launching this campaign with the common goal of uplifting the next generation. We strive to enable all kids to feel like children again with this partnership, while seeding joy into the community and helping parents with our learning toys."
This campaign is part of the #ShopeeGivesBack movement, which is aimed at creating awareness and driving donations for various charitable organisations to support their respective causes from healthcare and underprivileged communities to the marginalised, including animals.
Having started in 1998, the Dignity for Children Foundation provides education and care for marginalised and urban poor children in Kuala Lumpur. It currently serves over 1,700 children and youth aged 2-19 years, mainly operating education programmes in Sentul.
Liew Tong Ngan, Dignity's Director of Marketing and Communications said, "We are extremely grateful to be receiving these wonderful toys from Mattel to be distributed out to our children and youths. A very big thank you to Mattel and Shopee for remembering the underserved and allowing the young and old to reach their full potential through play."
Meanwhile, CARES is a non-profit NGO formed by parents whose children have been diagnosed with cancer, medical professionals and caring volunteers. CARES's mission statement is to improve the quality of life and well-being of children and teens with cancer and at the same, to provide social support for the families and caregivers of the sick child while they undergo treatment for their medical conditions.
Ms. Margaret Low, CARES President said, "We're honoured to be a part of this movement that will surely leave a positive impact in the lives of those children receiving these toys. Hopefully more meaningful initiatives like Happy Playcation will be executed down the road to continue inspiring these special individuals of our community."
Shopee Malaysia Senior Manager (Business Development) Zed Li said, "At a time when members of the community are battling with their own struggles to get through this difficult period, it is all the more important that we lend a helping hand in the best way that we can. The underprivileged children are a group whose needs should not be neglected, especially now, and it is crucial that we help alleviate the pressure they may be facing. Mattel's Happy Playcation campaign seeks to do just that. We're hopeful that this initiative will bring positivity to their lives, beyond the fun that they can have with the Mattel toys. We commend everyone involved for their efforts and are pleased to provide our support to Mattel's Happy Playcation."
This campaign coincides with Shopee's 9.9 Super Shopping Day which has something in-store for all its users and is currently taking place till 9 September. Buyers can look forward to claiming Free Shipping and 99% Coins Cashback vouchers, both with no minimum spend.
On top of this, the Happy Playcation campaign will stream Shopee Live sessions to showcase how Malaysians can assist in bringing a smile to a child in need. The first Shopee Live guest session was held on 27 August at 3PM, which featured a guest speaker from the Dignity for Children Foundation.
The next session on 1 September at 8.30PM will host guest speakers from CARES, who will further highlight how this campaign will bring cheer to the children. Exciting giveaways and an unboxing session of Mattel toys will also take place.
The Happy Playcation campaign is also launched in collaboration with Shopee Mum's Club, a one-stop shop for all mothers' needs for their child. The club shares the same aspirations of bringing happiness to a child, even beyond a mother's own. Happy Playcation will be handing out exclusive vouchers to club members to encourage participation of the campaign among the community of mothers.
To learn more about Mattel's Happy Playcation campaign, visit https://shopee.com.my/m/mattel-happy-playcation
(Video) Important To Know! The Differences of N95, KN95 And KF94 Face Masks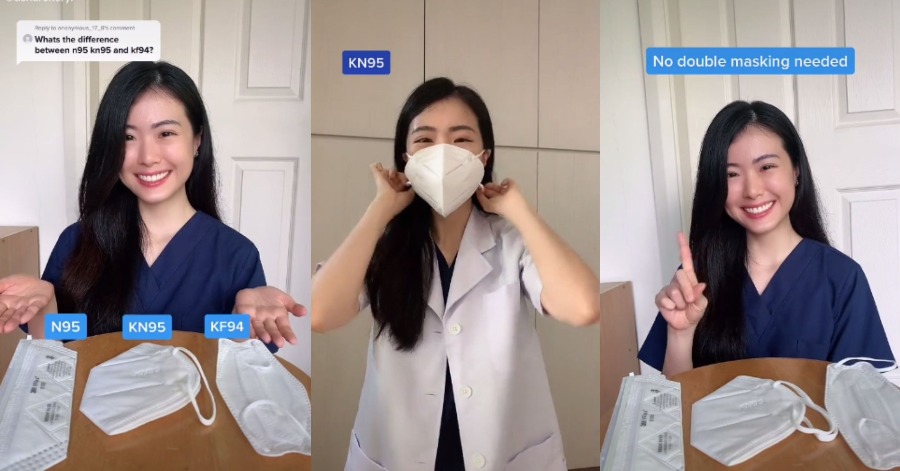 Recently, there have been more and more type of face masks got introduced to help protect the mankind in all over the world from the different kind of variants of COVID-19 that definitely is getting stronger and stronger by day. All of these face masks got their own advantages that could help avoid the dangerous COVID-19 from infecting human.
There are 3 types of recommended face masks nowadays to be worn in the public. The 3 face masks are the N95 face mask, the KN95 face mask and also the KF94 face mask. For those who might not know about them, there indeed are actually some differences between the 3 face masks. Even though there are slight differences, they all can be used.
N95 Face Mask
Not oil resistant.
95% filtration efficiency.
Rubber headband loop for tighter fit.
Recommended for healthcare workers.
KN95 Face Mask
This is the Chinese standard face mask.
95% filtration efficiency.
With ear loop design.
Easy to wear.
KF94 Face Mask
This is the Korean Filter.
94% filtration efficiency.
With ear loop design.
More customizable fit.
Sources: TikTok AskDrCheryl.
Merdeka Sales Are Everywhere! These Are 9 of Them That You Should Try Out!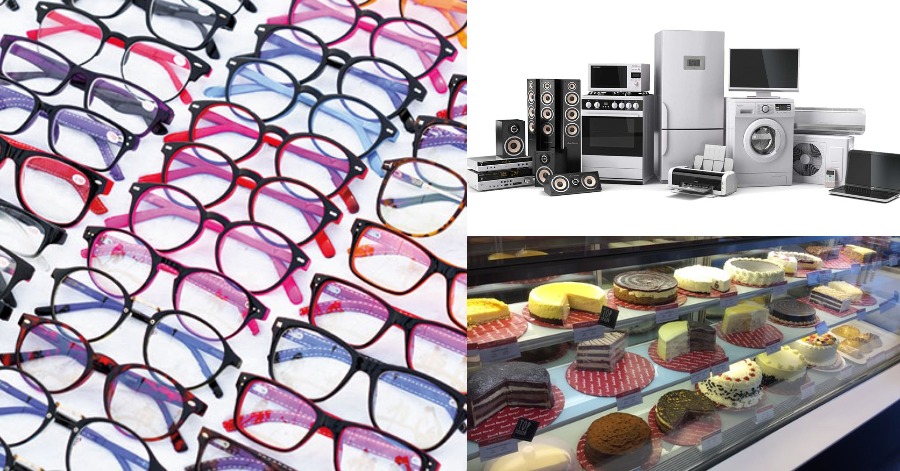 In conjunction with Malaysia's 64th Independence Day, there are definitely so many Merdeka Sales that are going on to celebrate the occasion. Since the economy in Malaysia is starting to get better because of the commencement of lockdown due to the COVID-19 pandemic, this is the perfect time to help the economy in Malaysia heal by spending.
There are indeed a lot of Merdeka Sales happening and they are also from various different of the sector. The sales would consist of delicious foods to enjoy, branded clothing to wear up until sports items to be used for your own leisure activities that you want to do. These are 9 interesting Merdeka Sales that you absolutely have to try for yourselves.
1) Sony Malaysia
Sony Malaysia has so many high-quality electronic goods that you can choose from. This is the time for you to enjoy great electronic goods while enjoying their exclusive Merdeka. They have up to 35% off, you would also got free gifts with purchase of Sony's Google TV X85J. This particular Merdeka Sale would last until the 19th of September 2021.
2) Samsung Malaysia
Samsung Malaysia is doing their own 'Stay Strong Malaysia 2021' campaign during this Merdeka Sale. For the sale, you can get free Touch n Go e-Wallet credits worth up to RM400, free gifts worth up to RM6597 with the purchase of Samsung TVs and digital goods. They would also have PWP (Purchase with Purchase) deals and this sale would last until the 30th of September 2021.
3) Pizza Hut Merdeka Meal Promotion
Celebrate Merdeka with the Huts Meal 2 promotion, only with the price of RM 18.90. The regular price for the set is RM28. This is such a bargain that you should enjoy. For this Merdeka Sale, you will enjoy 1 regular pizza of your choice and also 2 sides of your choice.
4) Mr DIY Sale
If you are looking for household, car, or even electrical accessories, they are all available at Mr. DIY. With the brand's 'Proud to be Malaysian' Merdeka promotion going on, you can now save even more on shopping at Mr DIY's online store. You could get up to 20% off, RM10 rebate via GrabPay with a minimum purchase of RM120. This sale would last until the 16th of September 2021.
5) Secret Recipe Merdeka Promo
Celebrate this Merdeka with a free slice of regular cake with the purchase of any main course on SRGO. This offer valid for SRGO pick up orders. The promo period would be on the 31st of August 2021, from 12 pm to 5 pm only.
6) Focus Point
There is currently the Focus Point's Merdeka Sale 2021. The sale would have up to RM60 Touch n Go e-Wallet Rebate and also up to 64% off for the purchase there. You would also got free gifts worth RM64. The sale lasts until the 31st of August 2021.
7) Poney Malaysia
You can splurge for your children's outfit at Poney's ongoing Merdeka promos this year. You would get up to 64% off and also free canvas bag with a minimum purchase of RM164. The sale lasts until the 31st of August 2021.
8) Senheng Malaysia
You could enjoy Merdeka Sale from Senheng Malaysia when you purchase the LG items on Senheng's official website. You could get up to 20% off and also free gifts worth up to RM5100. Other than that, you could also get the S-Coin (Senheng Coin) cashback deals up to 20%. The sale is valid with purchase of selected LG items and also valid for PlusOne members. The sale lasts until the 30th of September 2021.
9) ChicChoc Fashion
For all of your Muslimah clothing shopping, look no further than ChicChoc. Now, you can enjoy a healthy discount when you purchase any items from their Merdeka Sales collection. The sale would have offered up to 70% off for the Merdeka Sales collection.
Sources: Sony, Samsung, Pizza Hut, Mr DIY, Secret Recipe, Focus Point, Poney, Senheng, ChicChoc.