Parliament: Sarawak River's PLSB Project Completion Expected 2025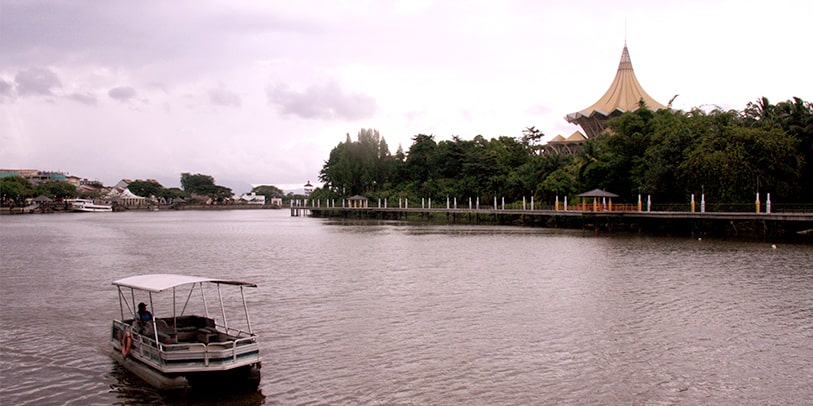 KUALA LUMPUR, Nov 9 — The government is committed to continue the Integrated River Basin Development Project (PLSB) in Sarawak River and is expected to be completed by 2025, the Dewan Rakyat was told today.
Deputy Minister of Environment and Water (KASA) Datuk Dr Ahmad Masrizal Muhammad said the RM191 million project is currently in the process of detailed design and tender process to start next year.
"This is the government's highest commitment to address flood disaster nationwide," he said here today.
He was answering a question from Rubiah Wang (GPS-Kota Samarahan) who wanted the ministry to state the country's preparations for flood disasters as well as the current status of flood mitigation projects in Kota Samarahan.
Ahmad Masrizal also said that in the 11th Malaysia Plan, a total of 22 flood mitigation projects in Sarawak have been approved, costing RM561 million.
He said through the river conservation programme to reduce flood risk in the states, the ministry channelled an allocation of RM88.4 million specifically for Sarawak for the purpose of carrying out river conservation work in the state.
"The federal government has also allocated RM5.1 million to Sarawak for the implementation of the Economic Stimulus Project which includes upgrading and strengthening river banks, drainage systems, dredging and cleaning works including silt removal, rehabilitate river trails and other structures related to rivers and flood mitigation," he said.
Meanwhile, as part of the country's preparation to face floods, he said the ministry through the Department of Irrigation and Drainage (DID) has implemented several approaches including online monitoring of rainfall and water levels at major rivers nationwide via the website publicinfobanjir.water.gov.my which can be accessed by all parties.
Through the National Flood Forecasting and Warning Centre, the latest flood forecast and warning data at 41 river basins nationwide will be provided, including in Kota Samarahan which is expected to be fully completed by 2025.
"Thus far, there are three river basins that are fully operational, namely, Kelantan River, Terengganu River and Pahang River," he said.
Ahmad Masrizal also said that the preparation of the River Basin Management Plan is one of the approaches taken to reduce flood risks through non-structural methods.
Sources: BERNAMA
(Video) Interested To Work Offshore? This Guy Shares The Challenging Course You Have To Face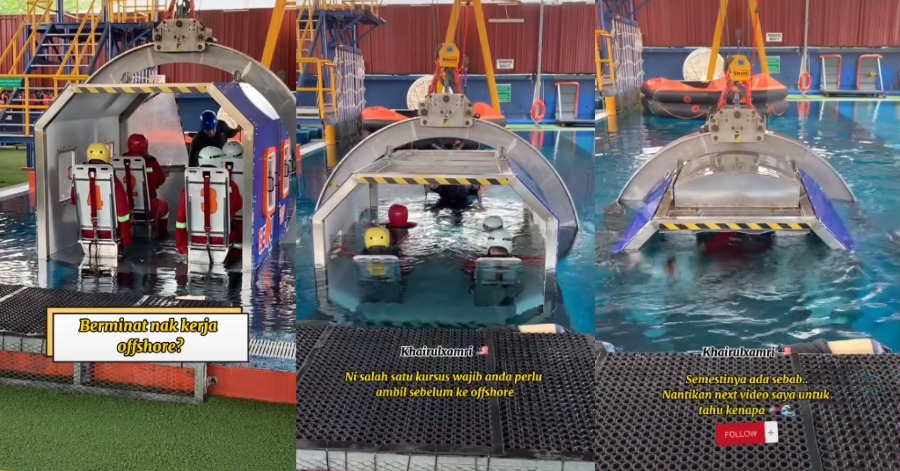 Everyone in this whole wide world would definitely have their own mission and also life goal of what they wanted to be in the future. It is really important for many people to set their goals in life early so that they could strive to reach their personal achievements. Some people are trying to achieve the goals that they have dreamed of for a long time.
But, some people also could have changed their minds about what they want to be. It is all up to the motivations and also the inspiration of the individual actually. This particular video that went viral on TikTok shows a man who has shared some of the challenges that many people have to face if there are people who wanted to work offshore.
Anda berminat untuk kerja offshore? Tengok tips ni dulu.🤞🏻 ##OffshoreLife ##OffshoreTips ##SharingKnowledge
♬ Here's Your Perfect – Jamie Miller
Through the posted video on the TikTok app, he shares some of the course challenges he knows that need to be faced by anyone who is interested before entering offshore. Several people were seen inside a container filled with water. Then the container is lowered slowly until it appears that the container is in an upside downstate. It is understood the container was supposedly considered a helicopter and they would have to escape if the helicopter spun in the water.
Sources: TikTok Khairul Amri.
Emma Mckeon Dominates Olympics Swimming With Record 7 Medals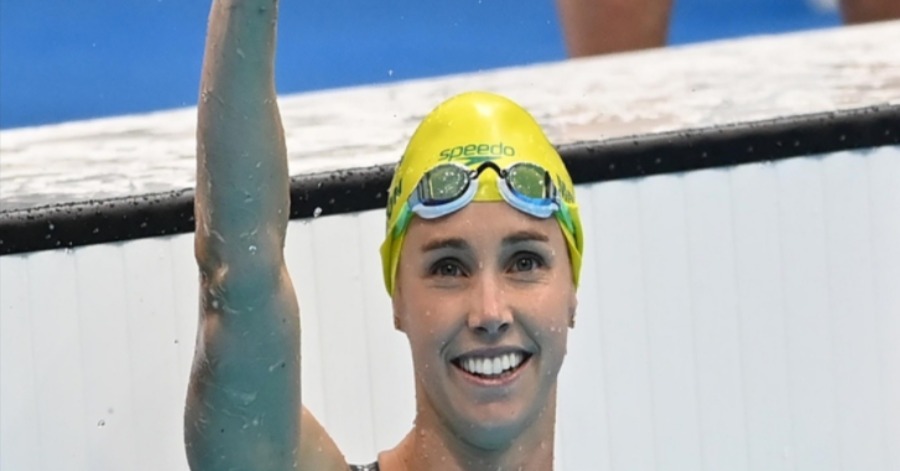 ANKARA, Aug 2  — Australian Emma McKeon clinched two more gold medals at the Tokyo Olympics on Sunday, becoming the first female swimmer to win seven medals at a single Games.
According to Anadolu Agency, the 27-year-old first won the 50-metre freestyle with a time of 23.81 seconds, a new Olympic record, before helping Australia claim gold in the 4×100 medley relay.
The Australians finished with a time of 3 minutes, 51.60 seconds, breaking the previous Olympic record of 3:52.05 set by the United States in 2012.
McKeon will return home with four gold medals and three bronze, equalling Soviet gymnast Maria Gorokhovskaya's record for most medals won by a woman at a single Games.
The Australian swimmer's two other gold medals in Tokyo came in the women's 100-metre freestyle and 4×100-metre freestyle events, while she won bronze in the women's 100-metre butterfly, 4×200-metre freestyle, and mixed 4×100-metre medley.
She also bagged a gold medal, two silver, and a bronze at the Rio Olympics in 2016.
Sources: BERNAMA
Kelantan Kite-Makers Continue To Receive Orders Despite Pandemic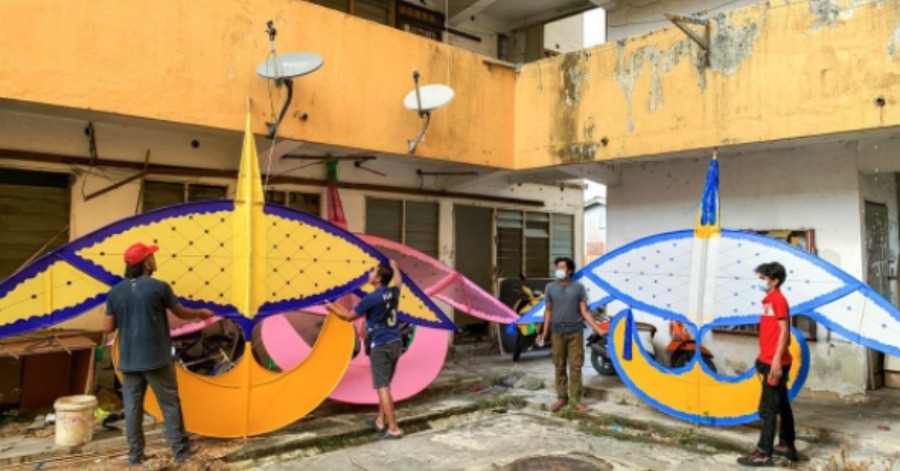 KOTA BHARU, July 30 — The COVID-19 pandemic did not stop a group of youths in Kampung Sireh here from pursuing their interest in making wau, a traditional kite widely found in Kelantan.
A check by Bernama at Kampung Sireh Flats found that  about seven to 10 youths were producing 'wau puyuh' (quail kite) or Wau Kelantan ordered by their customers.
According the group's head, Muhd Nasru Aiman Mohd Zu, 31, they would continue producing wau puyuh even during the pandemic due to steady orders, and they did not want the traditional art to die out.
Even though it is seen as an old-fashioned craft compared to the modern gadgets, it still has its own fans, he told reporters when met here today.
"Alhamdulillah (Praise be to God), there are still young people in this area who are keen to learn how to make these traditional kites.
"Previously, we only made kites for competitions, but now the demand for giant-sized kites as decorative pieces is increasing," he said, adding that they learned the kite-making skills from his 61-year-old father, Mohd Zu Man.
Muhd Nasru Aiman said despite the economic slowdown, they continued to receive four to five orders a month for a kite and each piece of giant-sized kite could be sold at the price of RM350.
He said the giant-sized kite needs more than five adult men to fly it.
Sources: BERNAMA