Sharkboy And Lavagirl Return As Parent At Netflix On New Year's Day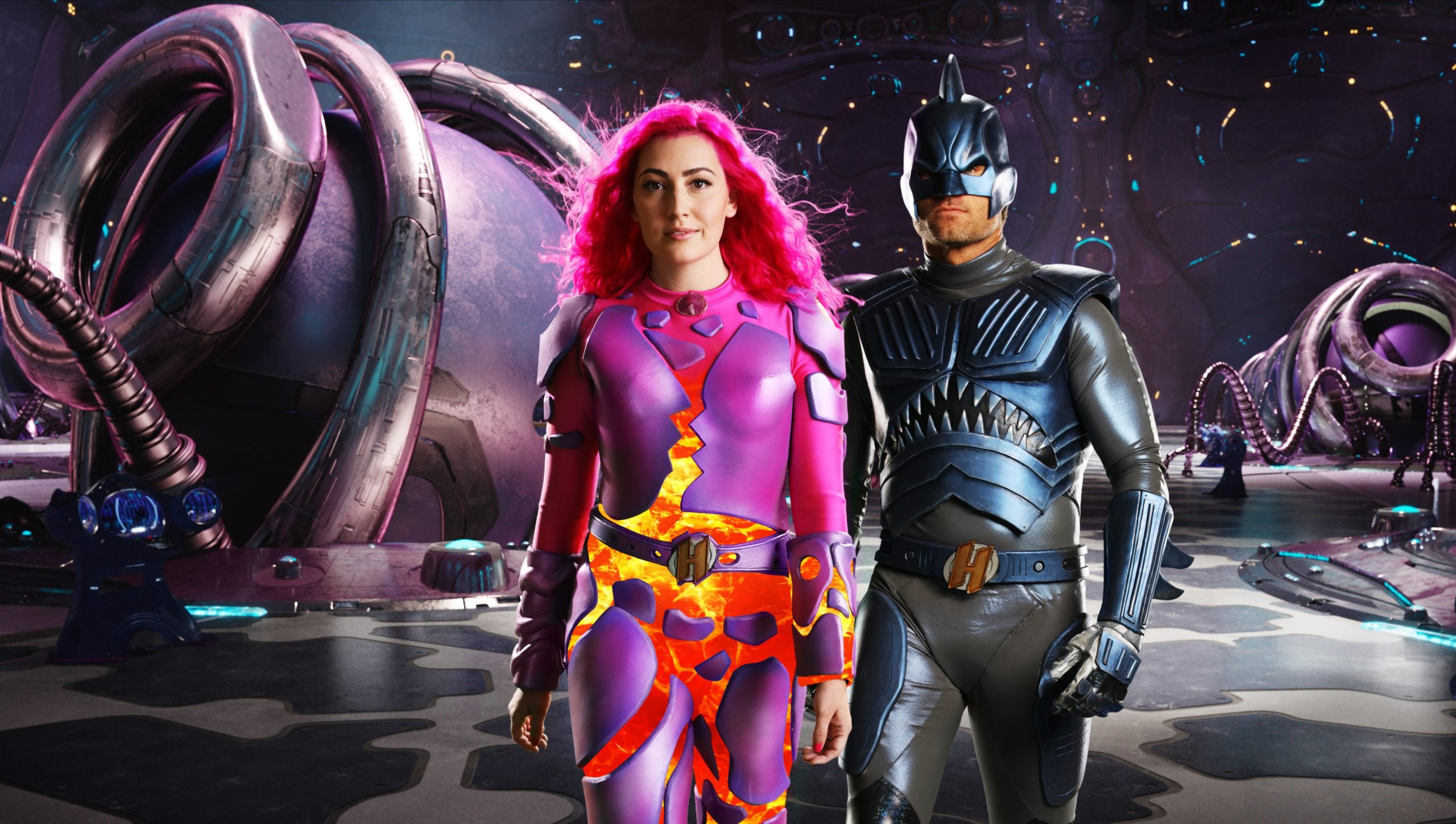 SHARKBOY AND LAVAGIRL ARE BACK!—AND THEY ARE PARENTS NOW
Iconic superheroes from the imaginary land of 3D, Lavagirl and Sharkboy, return in the new movie "We Can Be Heroes". It is a standalone sequel to 'The Adventures of Sharkboy and Lavagirl in 3-D' that was released in 2005, which immediately became a mainstream pleaser among the elementary-school kids back then. Were you one of those kids?
If the answer is yes, then you will be thrilled to find out that Taylor Dooley reprises her role as fiery-pink Lavagirl in these new first-look stills dropped by Netflix.
Wanna feel old? Sharkboy and Lavagirl are parents now (and their daughter is played by Vivien Lyra Blair aka Girl from BIRD BOX)

WE CAN BE HEROES releases globally on Netflix on New Year's Day pic.twitter.com/W9RtNibQij

— NetflixFilm (@NetflixFilm) November 18, 2020
And they are parents now! Bird Box's Vivien Lyra Blair will be playing as their sole daughter who is apparently half-shark.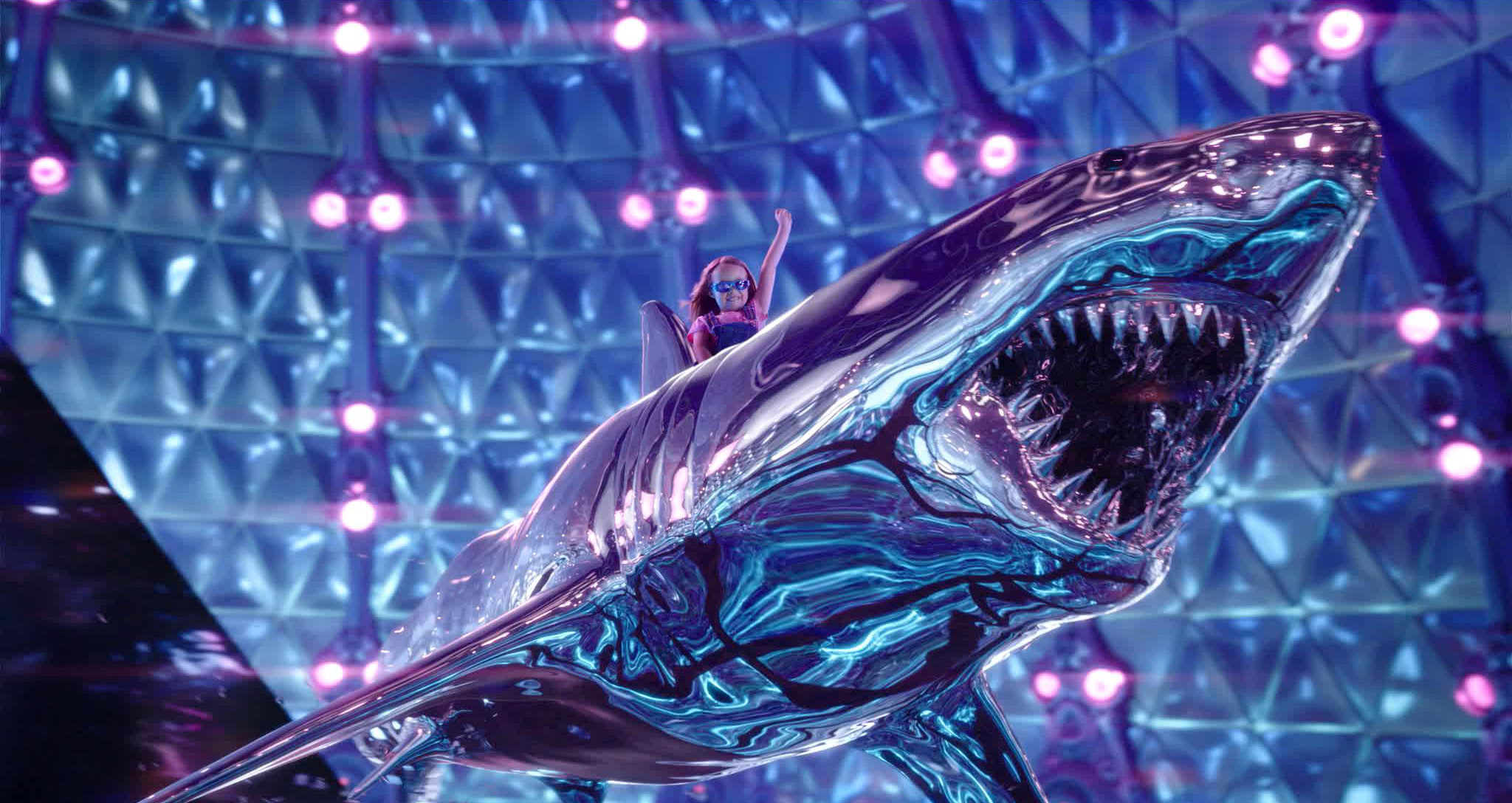 They are joined by an all-new cast who will be introducing a group of new characters and powers to the imaginary universe.
Amidst the exciting news and intriguing visual looks, we also know that Taylor Lautner won't come back as Sharkboy for unknown reasons. JJ Dashnaw took on the mantle instead. And the fans made it clear on Twitter that they are missing Lautner.
wait… taylor lautner's not reprising? AFTER EVERYTHING SHARKBOY DID FOR HIM? https://t.co/4ygX9cVYCF

— robcham (@robcham) November 19, 2020
this is for real? 😳 you better bring back that OG duo!! Taylor Dooley's Lavagirl would never be the same if it isn't Taylor Lautner's Sharkboy‼️‼️‼️‼️ https://t.co/j1xpy7R0v5

— 🤫aren (@sharenbriones_) November 19, 2020
Robert Rodriguez, director of the first movie, will be taking the lead from behind the cameras once again. He admitted to receiving a lot of demand from the studio to reboot 'Spy Kids' and 'Sharkboy and Lavagirl' to put on a streaming platform.
In a recent interview, Rodriguez stated that "A lot of families have spent a lot of time together. I've been getting calls from all kinds of studios: 'Reboot Spy Kids.' 'Reboot Sharkboy.' Of course, they want to.
A family-friendly adventure movie, especially a continuation of a classic-favorite movie, is just what every family needs to get through these hard times.
Netflix is releasing the adventure on their streaming platform on New Year's Day. Will you be watching the movie and hum along to Sharkboy's lullaby?
The casts also include Pedro Pascal, Christian Slater, Boyd Holbrook, Priyanka Chopra Jonas, Christopher McDonald, Adriana Barraza, Lyon Daniels, Nathan Blair, Lotus Blossom, Andy Walken, Andrew Diaz, Sung Kang, Haley Reinhart, J. Quinton Johnson, Brittany Perry-Russell, and Brently Heilbron.
Source: Twitter @netflixfilm
MCO Throughout Kelantan Starting Tomorrow To January 26 – Ismail Sabri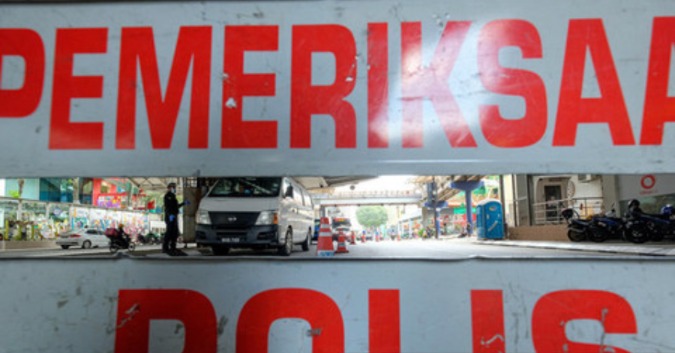 Senior Minister of Defense, Datuk Seri Ismail Sabri through a press conference held just now has stated that the state of Kelantan will be implemented Movement Control Order (MCO).
According to him, the decision was made after the Malaysian Ministry of Health reported a sharp increase in positive cases in the state of Kelantan.
"As of January 14, 2021, a total of 1,649 positive cases have been recorded in the state of Kelantan. Since January 10, 2021, the average daily cases have increased between 80 to 100 cases a day. While active cases also increased sharply within 14 days from 328 cases to 891 cases"
"MOH also confirmed that 90 percent of the districts in Kelantan are now in the red and orange zones. 7 red zone districts in Kelantan namely Kota Bharu, Bachok, Tumpat, Gua Musang, Machang, Kuala Krai and Tanah Merah".
"While 2 districts are the yellow zone, namely Pasir Puteh and Pasir Mas while 1 district is the orange zone, namely Jeli. Therefore, on the advice and risk assessment of the Ministry of Health Malaysia, a special session today agreed to implement the Movement Control Order (MCO) throughout the state of Kelantan from 16 to 26 January 2021". he said.
#PKP di seluruh Kelantan mulai esok hingga 26 Jan – @IsmailSabri60 pic.twitter.com/JHgN9nBpfJ

— BERNAMA (@bernamadotcom) January 15, 2021
Sources: BERNAMA.
Please See A Doctor If There Are Symptoms, This Doctor Has A Story To Tell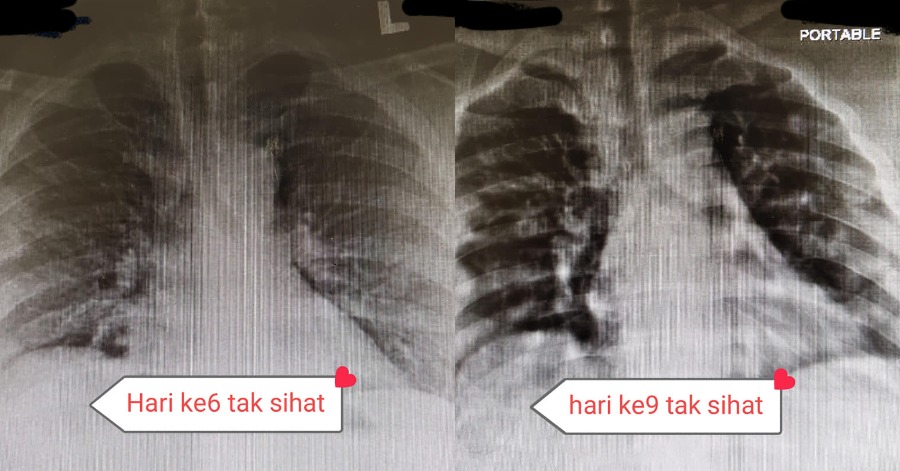 The number of positive cases for COVID-19 has been increasing by days even after a year of battling it here in Malaysia. Other than that, the number of death caused by COVID-19 has also been shockingly increasing and this has made everyone worried about this.
Despite all that, there are also people who still think that COVID-19 is just a conspiracy and never exists. Unfortunately, people who dare to say that got infected with this dangerous virus. The saddest part would be, their condition is getting worse day by day and they really regret what they have said.
According to a recent Facebook post by a doctor, she told the story of a patient who was stubborn and refused to admit that she had been infected with the Covid-19 virus. The doctor named Dr. Malar Santhi Santherasegapan has posted on her Facebook social media post to share the story of a female patient who came to the clinic for treatment because she felt a change in her body after three days.
According to the post:
"Unwell but no fever, cough, or flu. No loss of sense of smell. So what's sickness? Just feeling uncomfortable, no appetite and fatigue", said the patient.
"The third day she was feeling unwell, she went to the GP clinic, and was examined by a doctor who recommended her to take a Covid test. She did not want to because her husband does not believe in Covid. The doctor deliberately wants to make a profit. That's why they asked for a test", said her husband. Dr. Malar wrote that the patient did not have close contact so she could not be forced to do a swab test, so she had to be released with medication only.
It is understood that on the sixth day, the patient was still unwell, but the story is the same. The patient did not have a fever, and there are no other symptoms of Covid-19. This time around after examination, the doctor heard an unpleasant sound in the lungs. They conducted a chest x-ray and the doctor saw a 'Pneumonia'-like covid infection. Once again, they advised and persuaded the patient to do a swab test. Still, the patient rejected.
"Her husband said for sure that is not COVID-19 because Covid is a conspiracy", shared Dr. Malar. Due to the patient's stubbornness to take the swab test, her health condition worsened upon entering the ninth day. As her condition continued to worsen, the patient finally went to the hospital.
"Her breath seemed a little fast; she looked tired and breathless. The husband looked a little worried—oxygen in 94% -95%. Conducted x-ray again. That's it. Full-blown Covid-19 Pneumonia, it's nothing else!". This time, she just agreed to take a swab test. But her husband had a hard time saying, "You just made us take the swab test because you want to charge us expensively right?"
But the result of the RT PCR COVID-19 test swab is positive! The doctor was not surprised at all. According to Dr. Malar, what was surprising is the honest confession made by the patient as soon as their result was confirmed positive. They both admitted that they had a fever for 10 days, diarrhea 10-15 times a day because they are taking more vitamin C than they needed, which is why the kidney blood tests showed all the high numbers.
After being referred to the Covid hospital in the state, this patient is still dying and fighting for her life. Her husband is also positive and was given respiratory assistance. Both are in a coma. The doctor then posed a rhetorical question.
"Is this COVID-19 a hoax?". She wrote again.
At the end of her posting, the doctor advised. " Please go see a doctor and follow the doctor's advice if you have symptoms, whether there is a close contact COVID or not. Now there are so many symptoms that have just been detected as positive COVID. Not mcm before this where most patients are positive COVID, but not symptomatic".
Sources: Facebook Dr. Malar Santhi.
AirAsia Offers Free Delivery Service Throughout MCO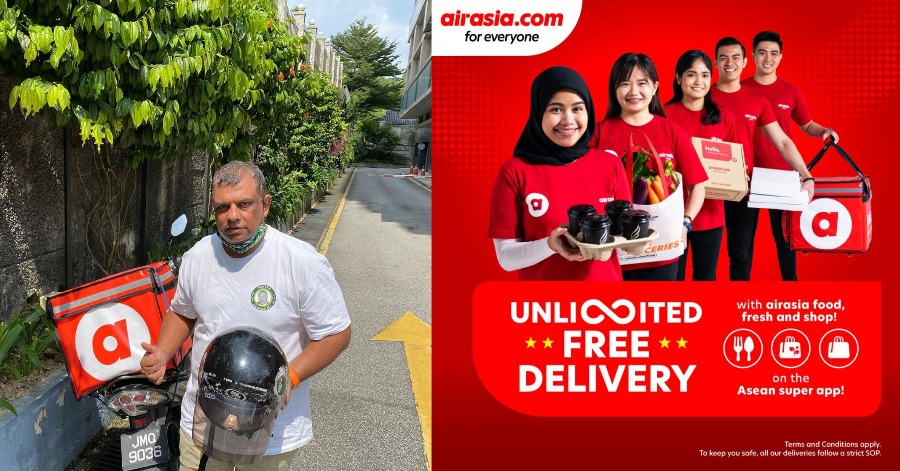 AirAsia has decided to offer an unlimited free delivery service for any purchase at their own AirAsia food, AirAsia fresh, and AirAsia shop during this MCO period. The true intention is to make it easier for all Malaysians to get necessities such as food, fresh products, groceries, and more while staying safe at home.
However, this free delivery service is only available in the Klang Valley only and will be offered in other areas soon.
AirAsia Food
AirAsia Food offers a wide variety of food options available to eat. Customers can also enjoy unlimited free shipping within 15km of your home. There are various dishes available such as Asian cuisine, western cuisine, desserts, bread, and many more.
AirAsia Fresh
In addition, customers can order fresh products such as meat, seafood, vegetables, and groceries online at AirAsia Fresh. With a minimum expenditure of RM30, you have the opportunity to enjoy unlimited free shipping using the promo code 'STAY HOME'. For this service, there is no set limit for free shipping distance. Alternatively, customers can choose delivery for the next day or delivery based on the time of choice.
AirAsia Shop
Through the AirAsia shop, customers can get products such as skincare, make-up, health, and so on. Just place a minimum order of RM30 to enjoy unlimited free shipping. No promotional code is required, however, you need to be around the Klang Valley only.
Sources: AirAsia Food, AirAsia Fresh, AirAsia Shop.