Study Shows Vaping Can Make You Vulnerable With Viruses Like COVID-19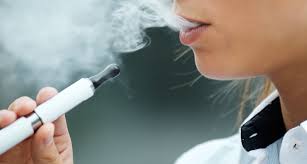 Researchers have found that e-cigarette smokers show suppression of immune genes critical to combat infections.
A study had shown that people who caped somehow have more changes in the genes that fight off viruses than people who are not smokers.
E-cigarettes had modified the immune responses to fight influenza viruses, University of North Caroline (UNC) at Chapel Hill researchers found.
Since flu season is approaching, combining with the COVID-19 pandemic, the news is worrisome for a lot of people.
In the past decade, e-cigarettes have become somewhat of an alternative for the people that smoke, especially amongst the youth.
Researchers were concerned and tried finding out the effects of e-cigarettes and what it does to our body since COVID-19 also is heavily respiratory-related.
"There's been a lot of questions in the field as to whether e-cigarette and cigarette use is beneficial or damaging or problematic in terms of Covid-19 and we really haven't had a good answer," Meghan Rebuli, an assistant professor in the UNC department of pediatrics, said.
Comparing to non-users, e-cigarette smokers have more changes in the immune genes in their respiratory cells that get rid of viruses, adding that they showed a suppressed level of antibodies.
The study, even shows that this change is more significant in the people that smoke e-cigarettes than traditional smokers.
The findings, which compared e-cigarette users to cigarette smokers and non-smokers, were published in the American Journal of Respiratory Cell and Molecular Biology.
Vaping just as bad or worse than smoking, a study suggests.
"We don't want to see any suppression of genes, proteins, and antibodies involved in an immune response," she said. But that is exactly what they saw among those smoking both traditional and electronic cigarettes.
"E-cigarette use is not safe or safer than cigarettes, and that is a really important take-home message," Rebuli said. "You probably shouldn't be inhaling any kind of tobacco-related products; it all impairs your immune response to the viruses."
Rebuli said this could be worrisome news for vaccine effectiveness among this population as well. These genes are also important for helping the body's immune system recognize a virus that it has encountered before.
"Your body can recognize the virus and create kind of an immune memory … which prevents you from subsequent infection. That is how a vaccine works," she said.
"The question here is if this is a 90 percent effective vaccine, is it going to be similarly effective in e-cig users, or are they going to have trouble generating that immune memory?" she added.
That is still unclear at this time, Rebuli said. Further studies are needed that look at Covid-19 specifically.
Source: South China Morning Post
Beware Fake Coronavirus Vaccines – Interpol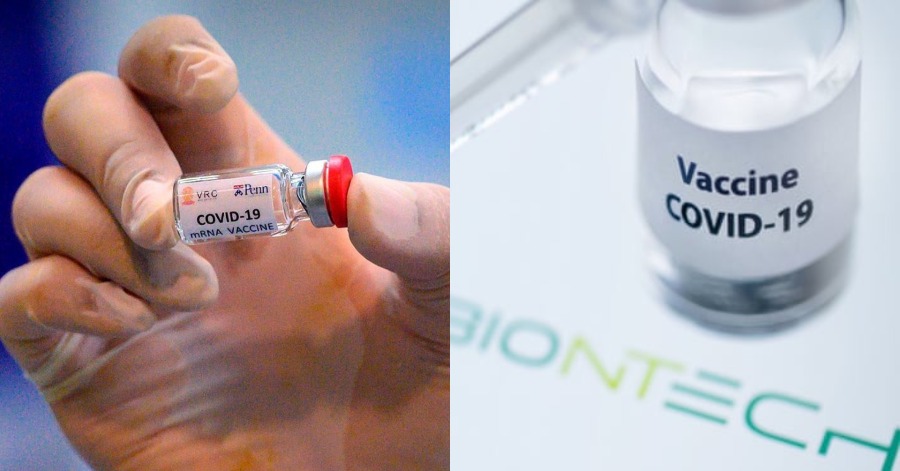 Interpol gave a warning about a new phase of criminal activity, where they would see the COVID-19 vaccines that are in relation to theft, falsification, and illegal advertising.
The agency has issued a global alert on law enforcement all around the globe to beware of organized crime groups may try to steal from the legitimate supplies or create fake vaccines.
France-based global police coordination agency said on Wednesday that it had issued an orange alert to police forces in all 194 states to prepare them for these crimes both physically and online.
This pandemic has given the criminals a new opportunity to act predatory, all because they know how much vaccines mean to the people, and would take advantage of that vulnerability to gain profit.
The agency wants to make a close observation to the transportation and distribution of the vaccines between the health regulators and the law enforcement so that it is ensured that the process would run smoothly without any false play or accidents, even checking online to see if there are any sites that are already up selling it.
As the vaccines are getting ready to be rolled out, these criminal gangs may be planning to infiltrate the supply chains and false advertising on fake or unauthorized vaccines – these could pose a dangerous impact on the gullible because of the improper vaccination they're getting, said Interpol secretary general, Jürgen Stock.
"It is essential that law enforcement is as prepared as possible for what will be an onslaught of all types of criminal activity linked to the Covid-19 vaccine," he said.
Interpol also warns that the people might be desperate to get negative results in order to fly abroad, due to the requirement set up by airlines and immigration agencies.
The public is told to take special care whenever they go online to purchase any medicine or equipment because they are facing illicit and potentially deadly products that are only being sold for money.
The analysis of cybercrimes obtained is about 3,000 units of online pharmaceutical websites that are suspected to sell illegitimate products, while 1,700 contained spamming malware that could be seen as a red flag.
"It is important to be vigilant, skeptical, and safe, as offers which appear too good to be true usually are," the agency said.
Source: The Guardian
UK Is The First Country To Approve Pfizer's COVID-19 Vaccine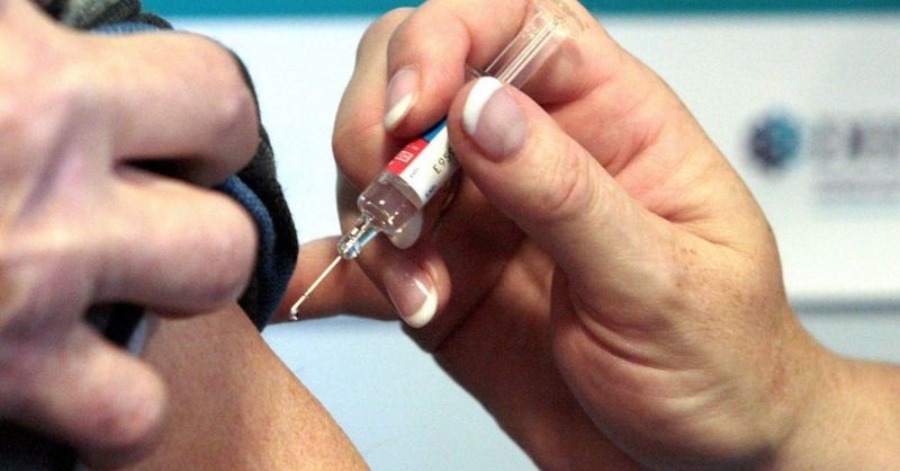 The United Kingdom has become the first country in the world to have the Pfizer/BioNTech COVID-19 vaccine approved for widespread news.
The British regulator, MHRA, says that the vaccine offers up to 95% protection against the COVID-19 illness, and it is safe to be distributed next week.
Having 40 million doses, the UK will be focusing on the most vulnerable group such as the elderly.
Around 10 million should be available in the near time frame, with 40 million total doses enough to be used on 20 million people.
The first 800,000 arriving in the UK in the next few days, being the fastest ever that a vaccine could be distributed since its early developing stages at the start of the year to its official announcement in November.
Normally, vaccines or other medical shots would take a span of a decade to be widely available.
This could be the largest-scale vaccination campaign in the UK's history.
50 hospitals and vaccination centers in venues are setting up and getting ready for the hundreds of thousands of people coming to get vaccinated.
Though it does not mean that they are free to do whatever they please after the shot, but they need to stay on alert and follow the rules to avoid any risks of the virus getting spread, even after the vaccination.
The people being vaccinated will still have to isolate themselves from society, especially the ones that have caught the virus.
The authorities have made a list of who should receive the vaccine first, a priority list, focusing on those that are vulnerable. The elderlies and staffs of care homes, also the health and social workers.
Once the shot is taken the first time, the people would have to come back 21 days later for the second shot for the most optimum protection.
Other vaccines that the UK has ordered are the Moderna and the Oxford University/AstraZeneca vaccines that use similar characteristics as Pfizer, with 7 million and 100 million doses pre-ordered respectively.
The Russian vaccine, Sputnik, and the Chinese military vaccine, CanSino Biologics have been used in their own countries, where both are similar to the Oxford University/AstraZeneca vaccine.
"Listen to the doctors, listen to the nurses, listen to Professor Van Tam."
Health Secretary, Matt Hancock urges people to listen to the expert voices on the approved Pfizer/BioNtech vaccine ⤵️https://t.co/wmDhMifQsB pic.twitter.com/AU8PwWCNDz

— BBC Breakfast (@BBCBreakfast) December 2, 2020
Source: BBC Breakfast, BBC News
CDC Panel Recommend Health Workers And Elderly to Get First Doses of COVID-19 Vaccine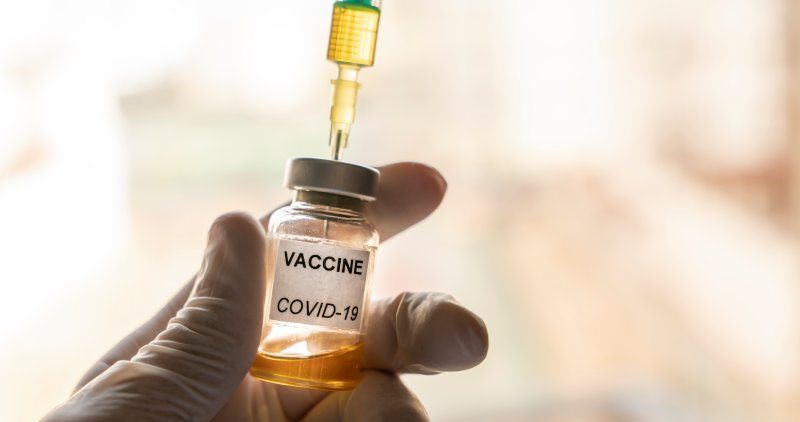 The Centers for Disease Control and Prevention (CDC)'s advisory board recommends that the first to get the vaccines are frontline health workers and elders, as the 6.4 million doses of supplies for the vaccine are limited for a certain period.
The group that will be receiving this first will be called Phase 1A, where they will most likely receive the vaccine by the end of this year.
The Food and Drug Administration (FDA) is reviewing both the vaccines, Moderna, and Pfizer-BioNTech for emergency use authorization.
There are about 21 million healthcare workers that include people that work in hospitals, long-term care facilities, home healthcare, pharmacies, emergency medical services as well as those working in public health, where around 3 million Americans who are older are living in the skilled nursing or long term facilities.
The CDC's Advisory Committee on Immunization Practice (ACIP) was officially the first step that the agency took to prioritize the act, and how important it is.
Focusing on the healthcare workers that need to be protected against the imposing threat of their jobs, they would be able to care for the people without worrying too much, as the cases spread across the country.
The group Phase 1A will also be focusing on the group that is most affected by the virus.
"I believe my vote [in favor of the recommendation] reflects maximizing benefit, minimizing harm, promoting justice, and mitigating health inequities," said Dr. Jose Romero, the committee chair in explaining his support of the priority groups.
The CDC will be planning to use a text-based system to closely monitor the people after their vaccination if an event of a side effect occurs. It would be useful for doctors to take note of the effects and to report it for future reference.
Dr. Helen Talbot, associate professor of medicine at Vanderbilt University, was the only member to vote against the recommendation, based solely on her misgivings about the lack of safety data on vaccinating residents of long term care facilities.
"I've spent my career studying vaccines in older adults, and traditionally we've tried vaccines in young, healthy populations and hoped it worked in frail, older adults," she said during the meeting.
"We have now entered the realm of 'We hope it works, we hope it's safe,' and that concerns me on many levels," she added.
She noted that while studies so far show that the elderly who are vaccinated don't experience significantly higher adverse events, that could also mean that the vaccine isn't as effective, either. (So far, both Pfizer-BioNTech and Moderna report that their shots are around 95% effective in protecting against disease in all age groups.)
Talbot also worries that they might not have the facilities, or aren't as equipped to thoroughly monitor potential side effects from the vaccine.
"I'm still struggling with that since we don't have a good safety surveillance network in place yet," she said.
While most Americans won't be receiving the vaccine right away as it is available, it's for the greater good that the health workers are to receive it first, since they will be the ones that would still be at risk of the infection as they take care of their patients.
Dr. Nancy Messonnier, director of the National Center for Immunization and Respiratory Diseases at the CDC, said the end is in sight.
"For all the people who are anxiously awaiting [a COVID-19] vaccine, we hope this vote gets us one step closer to the day when we can all feel safe again when this pandemic is over," she said.
Source: Time