The Best Five Most Instagrammable Cafe In Klang Valley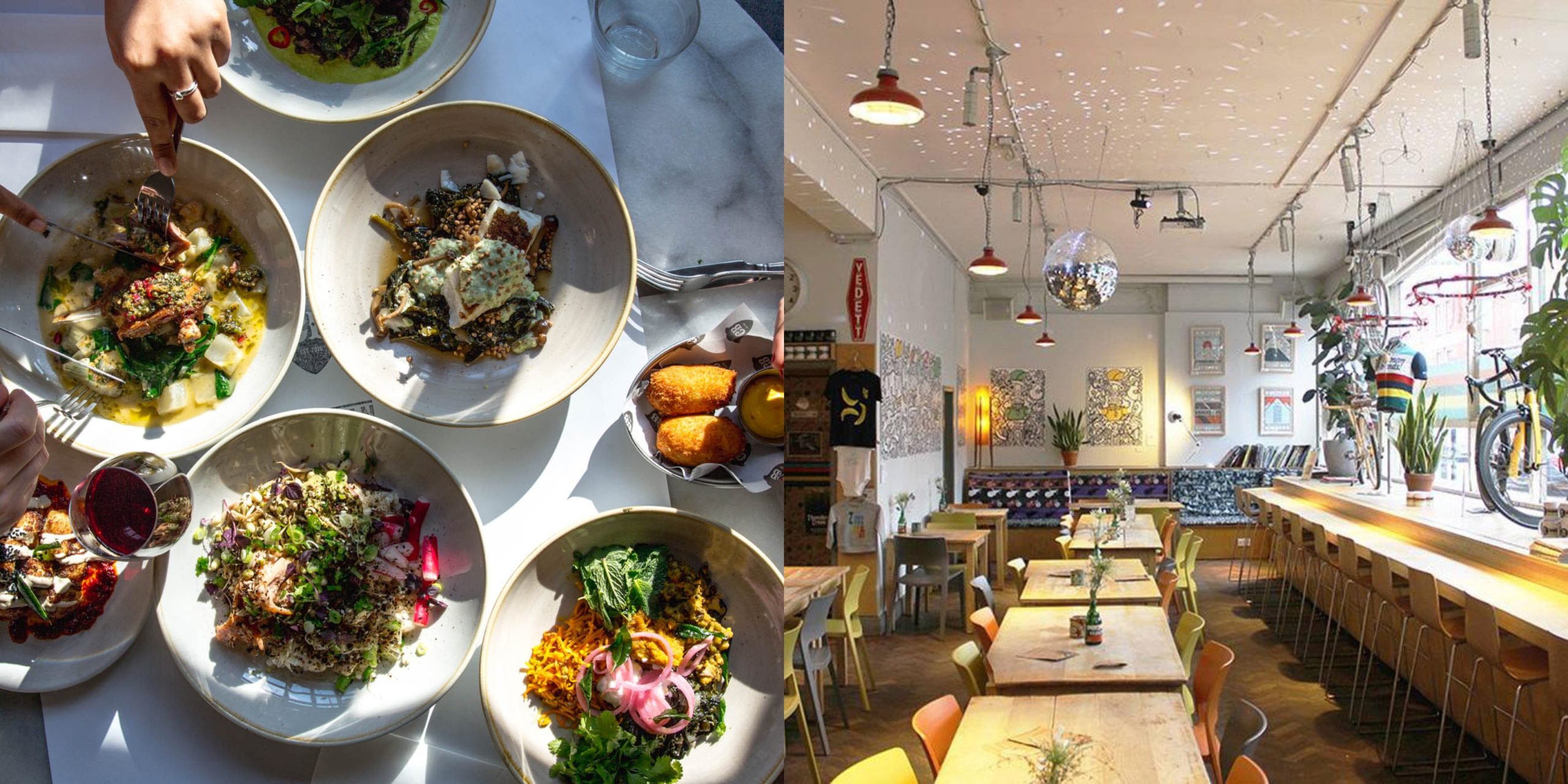 I'm sure every youthful soul seeks to find places that tickle their photography aesthetics – especially in places where they could relax and enjoy themselves at the same time.
Most people worry that the places they go might not have the best food, but the foods in this list will surely send your taste buds soaring!
At the same time, you get to fill your Instagram accounts with good photos too. The restaurants are;
1. The Foodies Café, Putra Heights
You don't have to struggle to find a parking spot here – this place has a stress-free environment that lets you enjoy good food in a non-hectic state, as their interior would send you feeling at ease.
Located strategically in the area of Putra Heights, the café gives off a rather rustic ambiance, that takes you to a western lodge that would usually be snowy outside with the warmth of a fireplace on the inside.
The list of foods that have a Western-Asian fusion would satisfy all your contemporary needs, as every bite would make you feel like you're far away from home, but at the same time, right inside of it too.
No MSG is in their food, so you don't have to hesitate if you want seconds, thirds, or fourths!
Some of their iconic meals are the Nicoise Beef, Jumbo Lamb Burger, desserts, and coffee… too much to list!
This restaurant is located at 17G, Jalan Putra Mahkota 7, 6B, Putra Point 2, Putra Heights, 47650, Subang Jaya, Selangor.
2. Muse Eatery, Petaling Jaya
This restaurant serves food, desserts, and coffee while having a beautiful interior that feels just so cozy and cool.
This place is perfect for gatherings or just somewhere you could spend some time alone. They're famous for their White Rabbit Milk Tea that could send a lot of us back to our childhood!
They also serve Western food with a fusion of Asian food, like the Soft-Shell Crab Burger, Avocado Toast, and many more.
The place might get a little crowded later in the day, so it's never a bad idea to spend your mornings have exquisite breakfast with such a forest-like décor that feels calming.
Muse Eatery is located at B-G-7, Happy Mansion 17/13, Jalan, Seksyen 17, 46400 Petaling Jaya, Selangor.
3. Pokok Café, K.L.
Set in an urban glasshouse, the interior is filled with natural sunlight all throughout the building. Even from the outside, you could see the people inside having a wonderful time being there.
Most likely inspired by a greenhouse, the design inside is full of greenery and the retro red bricks that fills the walls of the place. It's simple and minimalistic, yet it holds a great impact on it's environment.
The food there looks absolutely delicious, with Youtuber K. Foo sharing his experience being in the restaurant.
The café is located at MAHSA Avenue (Jalan Universiti Campus), Block B, Level 1 Jalan Ilmu, off, Jalan Universiti, 59100 Kuala Lumpur.
4. Jibby & Co, Empire Subang
Just outside of the Empire Shopping Gallery in Subang Jaya, Jibby & Co's glass-walls would send a natural light to the who place, which could charm the outdoor enthusiasts.
The two-story café has a substantial interior and architecture, you just know the creators spent a lot of time and thought of making it.
The food being able to stick to contemporary taste, this cafe not only serves as an Instagrammable place but just somewhere you could sit back and eat good food and coffee.
5. Tapestry, Chow Kit
With a soaring skylight that floods this leafy space with sunshine, Tapestry is one of downtown KL's most striking new cafes, simultaneously rustic and refined.
True to its name, Tapestry's menu also weaves together inspirations from past and present, a mesh of classic Malaysian breakfasts, and contemporary Melbourne brunches.
With exposed brick walls and floors, ground to ceiling windows, and giant, colorful tapestries hanging from the high ceilings, the space was an open-air car park only a while ago.
Rise and Shine opened its doors in June and is a tribute to the vibrant, resurgent, and ever-evolving Chow Kit neighborhood.
Looking over the menu, the café's philosophy shines through subtly intertwining breakfast and lunch dishes, flavors, and spices from East and West.
Tapestry is located at 28, Jalan Kamunting, Chow Kit, 50300 Kuala Lumpur, Kuala Lumpur Federal Territory.
Source: Youtube FoodAdvisor.MY, Youtube Evola, Youtube K. Foo, Youtube Aunty Uncle, Youtube Taufulou Channel
Food Review: Are You A Coffee Lover? Try This Local Brand, ZUS Coffee!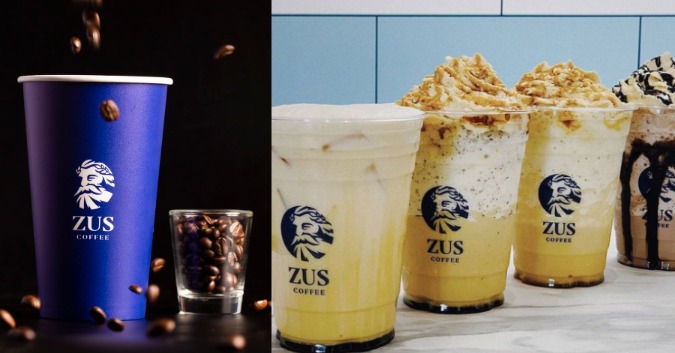 ZUS Coffee has taken over the Klang Valley by storm with its affordable specialty coffee beginning in December 2019.
It now has more than 10 locations spread across Malaysia and a wide range of drinks to choose from. ZUS Coffee keeps its drinks fun and affordable; this means that you get the best out of what you paid for.
Sejak PKP 2.0 ni mesti ramai yang rindu coffee fix yang jual dekat kedai kan. Korang boleh cuba try test Zus Coffee ni. Baru tau ni brand tempatan.

Sapa pernah try? Best tak? pic.twitter.com/v2PhrNTrkB

— Typical Malaysian (@TypicalMsian) January 21, 2021
The Twitter user @TypicalMsian recommended getting their app here or using Foodpanda and Grabfood to get your hands on their coffee.
If you don't know what to check out first, it's safest to go try out their best-selling drinks!
Their best-sellers consist of the four; ZUS Gula Melaka, Genmai Matcha Latte, Black Sugar Latte, and Thunder. Surely these drinks are very delicious!
Learn more about ZUS Coffee on their website or can go directly to the ZUS Coffee Facebook and Instagram page.
View this post on Instagram
Source: @TypicalMsian, Facebook, Instagram, ZUS Coffee
(Video) Popular Comedian Shuk Sahar Makes An IG Live, Can Be Heard A 'Voice' Crying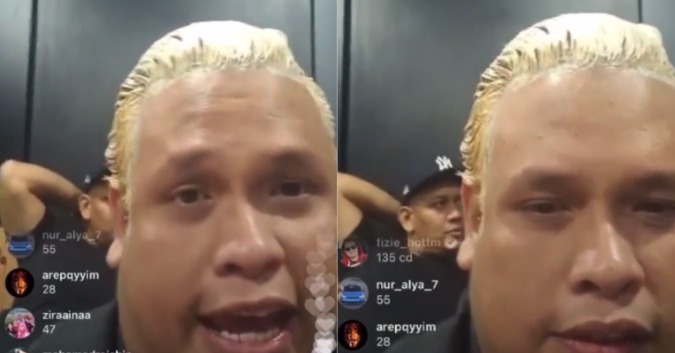 A popular Malaysian comedian, actor, host, and radio presenter that is Shuk Sahar just recently shared a scary incident that happened towards him and his friends on his official Instagram social media platform.
Shuk has uploaded a short clip from his Instagram Live. The particular Instagram live is the one in which he played riddles with his followers while he was in the elevator.
View this post on Instagram
He stated in his posting, "I really did not notice the voice that entered my live video. I did not hear anything when I am doing that Instagram Live. At first, I'm just doing a normal live video on Instagram. Then we played some riddles about name and age. Who wins would get RM150".
He also added, "Then, when I looked at the comment section. everyone said that they heard a crying voice while I did not hear anything in there".
Shuk added, he only noticed the incident when people sent him the short clip then he really heard the voice of a woman crying.
"Honestly, I just recently moved into this house and I never had the chance to do any "doa Selamat" yet. It's okay, tomorrow I will seek an Ustaz to confirm what actually happen", he said in his posting.
People also really shocked with the occurrence that happened and commented:
Sources: Instagram Shuk.
(Video) Ringgo Arrow Entertains Customers With His Vocal While Making 'Roti Canai'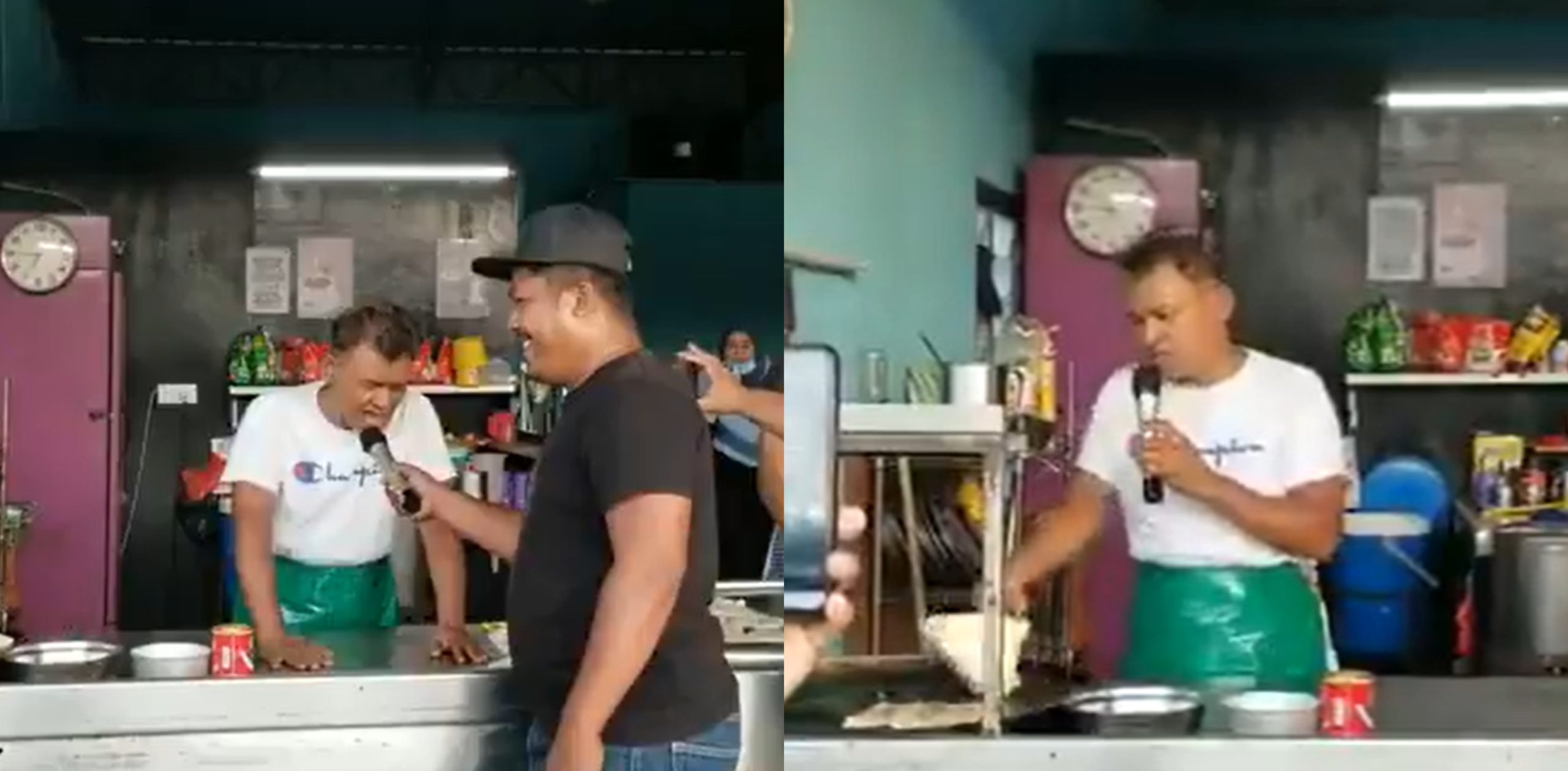 A user on Twitter, under the name @mayom____, has shared a video, showing a man who's making roti canai, a very popular dish in Malaysia, while singing to a Malay song.
Turns out, the man in the video is the actual singer of the song! He used to sing and entertain fans, now it does not win the hand of serving customers and spreading roti canai at a shop in Kampung Sungai Petai.
In the tweet, there was a Twitter user who explained that the man was the vocalist of the group Arrow, Ringgo, which was once popular in Malaysia.
Ini lah suara telan kaset Ringgo(Mohd zain ramli)adalah vokalis kumpuln Arrow Tahun 90-an sehingga sekarng. Nyanyian from heart

Song-Sendu Dihatimu Rindu Dijiwaku pic.twitter.com/Nx3II3U8FE

— Singo (@syyahrl) January 22, 2021
That is the routine life of the vocalist, Ringgo which is far different compared to 26 years ago. He serves food now for a living, especially after the Movement Control Order (PKP) started last March.
Steady abang tarik sambil tangan tebar roti canai pic.twitter.com/NJcxVl1Pgs

— m. (@mayom____) January 21, 2021
In the video, you can see the man flipping roti canai as he sings the lyrics to his song, ever so effortlessly. For the full video, you all can watch it here that was uploaded by Nick Yie Channel.
For anyone who wants to buy a car, @mayom____ is a Toyota Authorized Sales Advisor. You can direct Whatsapp to her at this link here to find out more.
Source: @mayom____, Nick Yie Channel