'The Crown' Showed Princess Diana Roller Skating In The Palace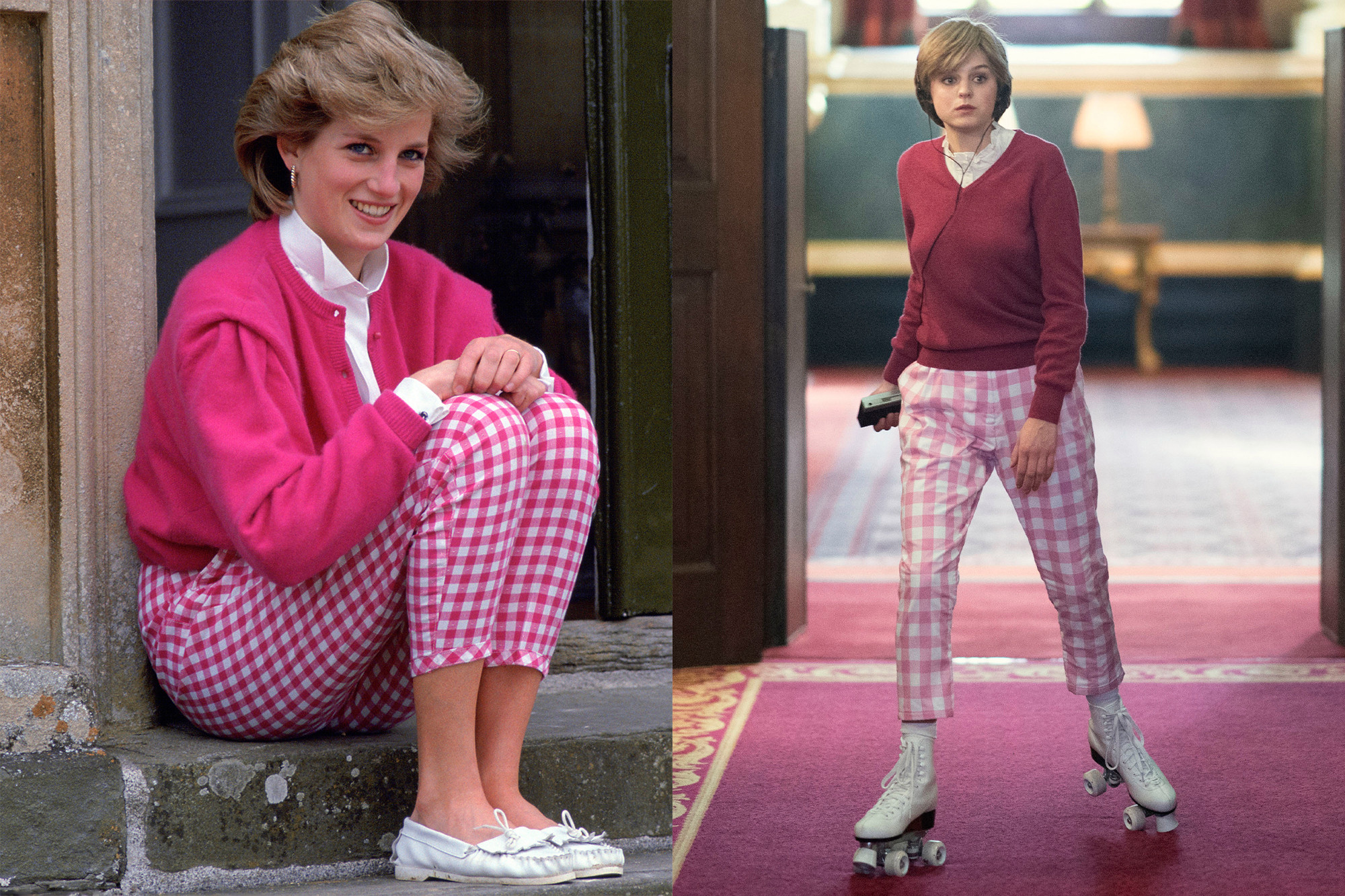 In the third episode of The Crown series season 4, there is a scene where the character of Princess Diana when she was young (played by actress Emma Corrin) plays roller skates in Buckingham Palace, England.
She played roller skates while listening to the hit song of the 80s, Girls On Film from Duran Duran. Is this scene from a true story?
Earlier, publisher Oona O'Beirn told British Vogue that the scene of playing roller skates by Princess Diana in the palace space was taken from a true story.
"That's right. Our research shows that he also cycled in the palace the night before he got married, but we did not succeed in doing that scene there," said O'Beirn.
In an interview with Sky News, actress Emma Corrin admits that the roller skating scene at The Crown is just an example of the cheerful personality of Princess Diana when she was a member of the British Royal Family.
The fourth season of "The Crown" focused on the British Royal Family in the 1980s. The story includes the marriage of Princess Diana and Prince Charles (played by Josh O'Connor) and tensions between Queen Elizabeth II (Olivia Colman) and Prime Minister Margaret Thatcher (Gillian Anderson).
The fourth season of The Crown will be available on Netflix starting November 15, 2020.
Sources: News. sky.com, Vogue.co
Tealive Offers New Promotions Until The End Of This Month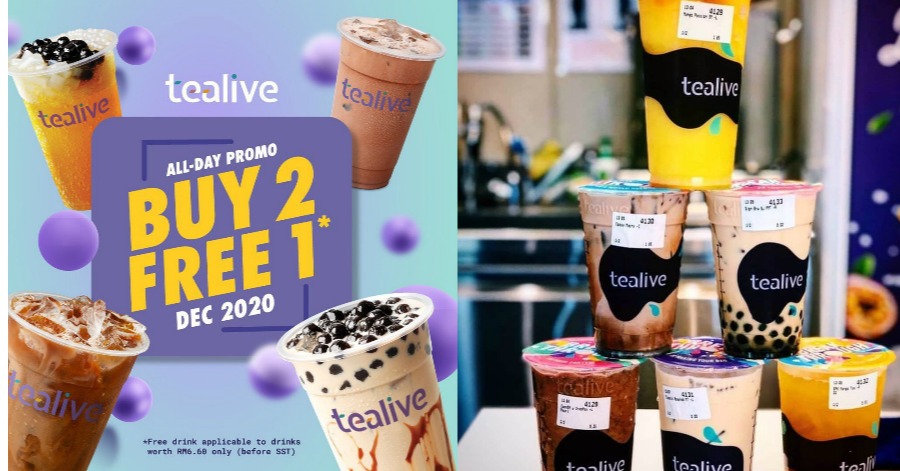 Just mention Tealive, surely this well-known drink is a favorite of many people, especially Malaysians. For fans of Tealive, there is good news for you. Tealive has just introduced the 'Buy 2 Free 1' promotion for all of your shopping.
You can get one free drink priced at RM6.90 with 2 purchases of your favorite drink.
For your information, this promotion is only validly redeemed at all nearby Tealive branches throughout the day, and only need to show a picture of this promotion to redeem it. Before you forget, this promotion will end on December 31, 2020. What are you waiting for?
Sources: Tealive Asia
(Video) Meet Zanziman Ellie, A Man With A Condition Called 'Microcephaly'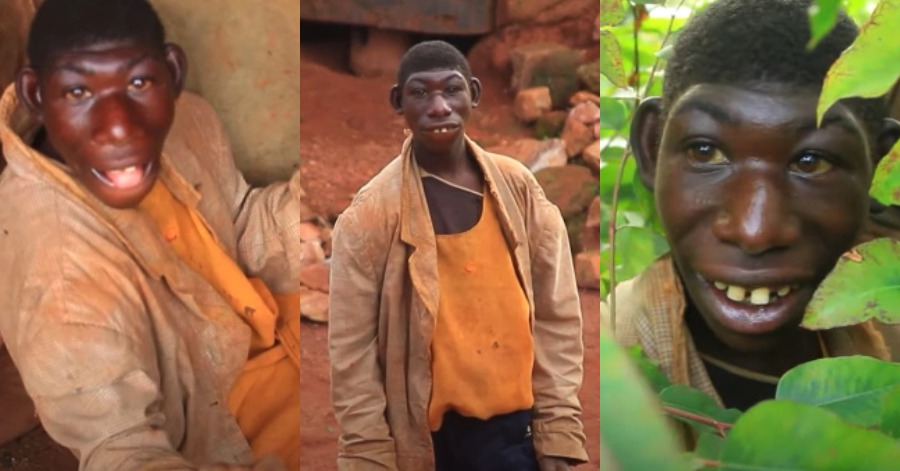 This Rwandan man named Zanziman Ellie willing to hikes several miles a day to avoid facing bullies that tortured him for his condition called microcephaly.
Microcephaly is a condition where the head (circumference) is smaller than normal. Microcephaly may be caused by genetic abnormalities or by drugs, alcohol, certain viruses, and toxins that are exposed to the fetus during pregnancy and damage the developing brain tissue.
The mother of Zanziman considered him a miracle after she had just lost five of her children in Rwanda – upset, she and her husband prayed to their God to give them a son, even saying that they wouldn't mind an "abnormal child, as long as they don't die."
Nine months later, Ellie was born.
Originating from Rwanda, he is usually harassed by the villagers there because of his facial features. To escape the cruel villagers that bully him for being "different", he hikes around 32 km a day.
While visiting Zanziman's mother, she told that Zanziman is being mocked and criticized of almost every day.
Zanziman could not speak or communicate properly with the villagers, so he learned how to use his motor skills and runs away from the villagers to avoid getting himself getting bullied.
Having never been in school, Zanziman would travel around 236 km weekly and sometimes eat the grass from the jungle.
Zanziman is diagnosed with microcephaly, where the baby's head is born much smaller than normal. This condition can lead to having learning difficulties or physical disabilities as they grow older. Usually, the baby would develop intellectual disabilities.
The scans during the pregnancy could pick up the signs of this condition, but there are no cure or treatment for it.
Microcephaly often happens to children whose mothers are affected by the Zika virus.
Ellie's mother has been nothing but loving and caring for her son, but her situation has worsened and she now is struggling to bring food to the table.
A GoFundMe fundraiser has been set up to help this family eat and live properly. Click HERE if you want to donate to the family.
Source: Afrimax English, The Sun UK
Creating Phenomena, Netflix Will Be Getting 'Money Heist' Korean Remake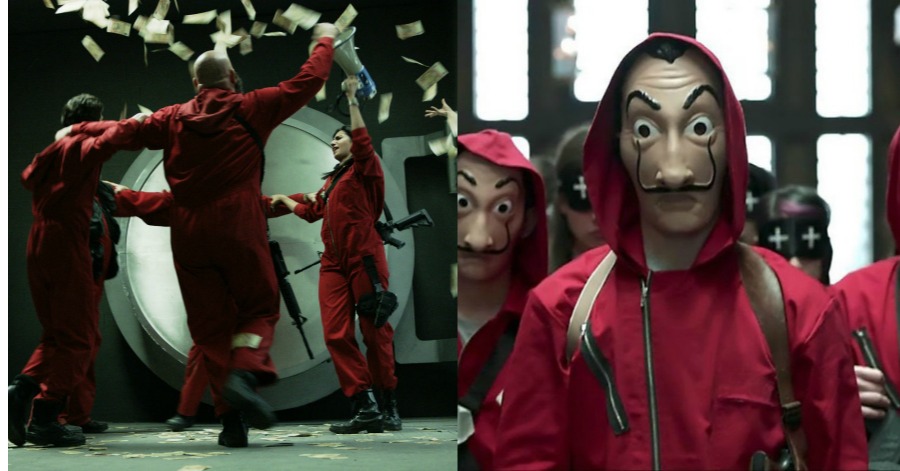 Money Heist or even called The House of Paper is a Spanish heist crime drama television series created by Álex Pina. The series traces two long-prepared heists led by the Professor (Álvaro Morte), one on the Royal Mint of Spain, and one on the Bank of Spain.
The series was initially intended as a limited series to be told in two parts. It had its original run of 15 episodes on Spanish network Antena 3 from 2 May 2017 through 23 November 2017.
Good news for the fans because the popular series 'La Casa De Papel' or better known as 'Money Heist' will be adapted to the Korean version soon.
Negotiations for the production of this popular series have been made since June by the Korean production company, BH Entertainment together with the production of Content ZIUM. Recently, the reproduction of this series has been confirmed by Korean production.
According to reports, the series will later feature a plot that is almost similar to the original version only it will be made in Korea.
Álex Pina, the original producer of the series, said that he was very excited about the re-production of the Korean version of the 'Money Heist' series.
"Content from South Korea has attracted viewers from all over the world, just like the 'Money Heist' series. Therefore, we are very interested to see the potential of this series in the Korean version and I am very excited to see the response of this series there, "he said.
The series will be directed by Kim Hong-Sun, a director known for several popular dramas such as 'Son: The Guest', 'Voice', and 'Black'. The screenplay for this series will be written by Ryu Yong-Jae and his team who have been involved with the tvN series entitled 'Psychopath Diary'.
BH Entertainment, which has released dramas such as 'A Single Rider' and 'Miss Baek', will be the producer of this series with Content ZIUM, a production company that has produced a popular drama starring Park Seo-Joon entitled 'Itaewon Class' and other dramas such as 'Go Back', 'Couple' and 'Run On'.
The news about the re-production of this drama turned out to be a positive response from fans of the 'Money Heist' series. Most of them are quite excited about the news and can't wait to find out who the actors will be starring in this iconic drama series.
Sources: The Jakarta Post, My Drama List, News.Naver.com